The work of emerging designers shows a bold evolution in the national aesthetic. Dominic Lutyens finds out how and why change has come about.
C
Coolly minimalist objects in muted hues made of natural materials, or sleek lacquerwork in scarlet or black – the age-old image of Japanese design might seem clichéd. Yet it is one that young Japanese designers recognise.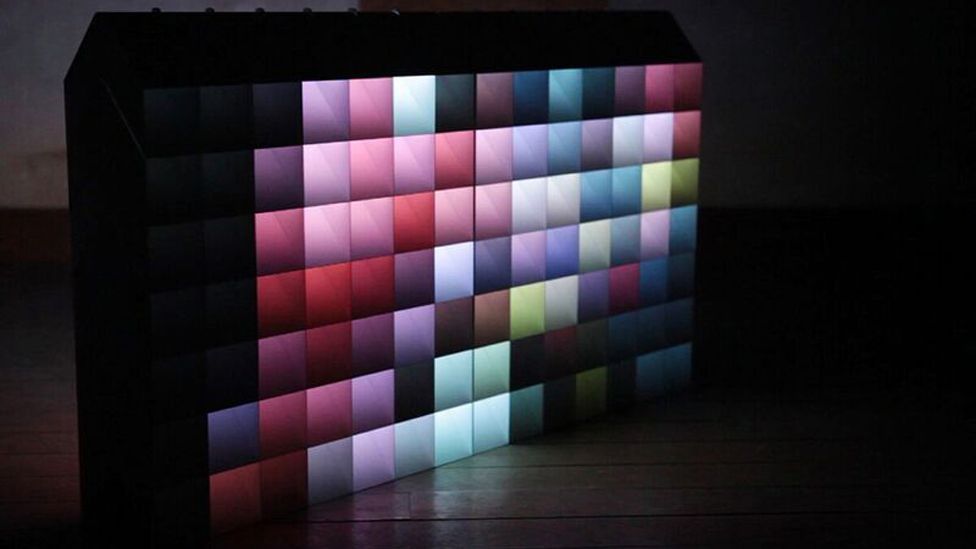 The award-winning Pixel by Hiroto Yoshizoe and Shunsuke Watanabe is an ambient light that can also be used as a modular partition
"I believe this stereotypical perception is still true," says Tokyo-based designer Hiroto Yoshizoe. "But emerging Japanese designers are aware that nothing new can be created with just that concept."
Yoshizoe will be showing his piece Pixel, a collaboration with artist and cinematographer Shunsuke Watanabe, at the fair DesignArt Tokyo, from 19 to 28 October. The event launched in 2017, aiming "to revitalise art and design as a creative industry in Japan," according to co-founder, Akio Aoki. Yoshizoe's piece will be displayed as part of the fair's new initiative, Under-30, showcasing work by twentysomething architects, designers, fashion designers and artists in venues around the city.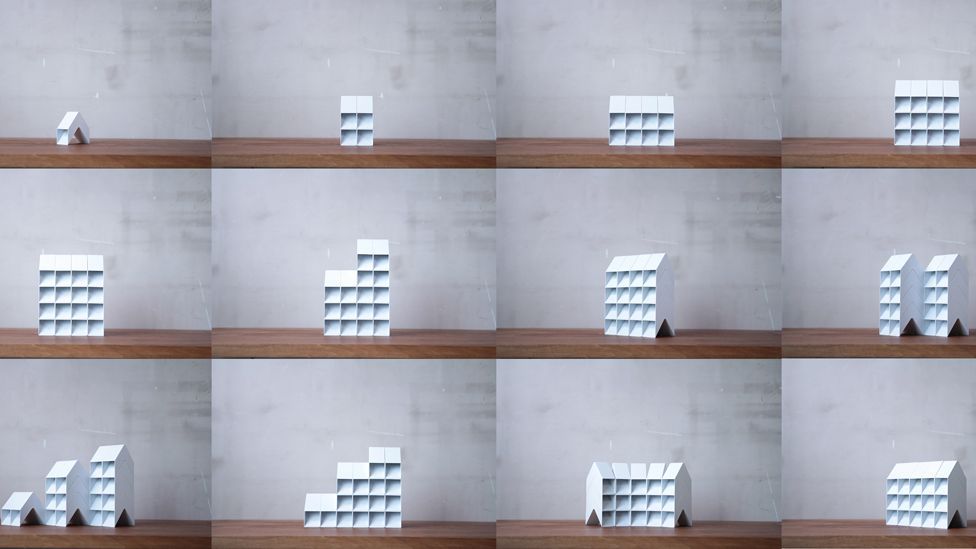 Exhibited at DesignArt Tokyo, Pixel is contemporary in feel, but also references the past
Pixel's aesthetic is double-edged: it is contemporary, yet references the past. It can function as an ambient light, its brick-like components forming glowing coloured pixels. Alternatively, the components can be stacked to create large screens that filter light softly in a contemporary spin on the modular, translucent paper screens – shoji – traditionally used as partitions in Japanese homes. Of the 1,152 entries submitted, Pixel won the Grand Prix in the international 2017 Lexus Design Award.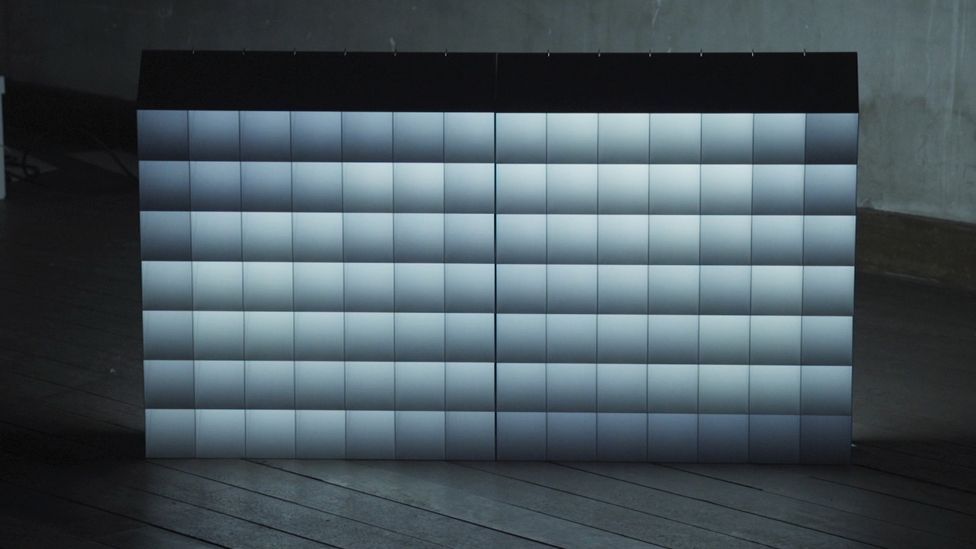 Pixel is a synthesis of Japanese and Western aesthetics, and typifies a new mood in the country's emerging design sensibility
This synthesis of Japanese and Western design is also reflected in the work of fellow Under-30 exhibitor, Ryosuke Harashima, founder of the studio Root Design Office. Collaborating with Japanese artisans, he creates glass-topped tables, incorporating traditional baskets used for storage.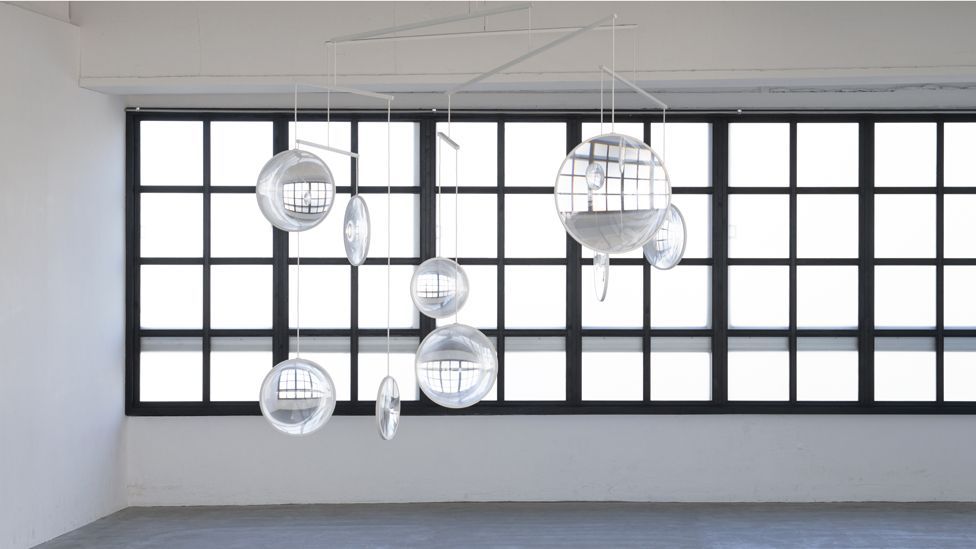 The kinetic piece, Focus, by architect Yuji Okitsu comprises clear glass lenses suspended in front of a window that refract light around the room
Another Under-30 participant, architect Yuji Okitsu shows his minimalist, kinetic piece, Focus, at the Roppongi Axis building. It comprises clear glass lenses suspended in front of a window that swing when caught in draughts, refracting sunlight around a room, and creating ever-changing light effects. At night, lights embedded around the lenses' edges illuminate the space.
The speed of change in lifestyles is fastest in Tokyo – this creates a demand for diverse design – Yuji Okitsu
"Our Japanese-ness is a strength, but we need to balance it with subjective output," continues Yoshizoe. He uses the word subjective to describe a shift in Japan's design community towards greater individualism that, he believes, will eventually challenge the country's longstanding predilection for pared-down forms.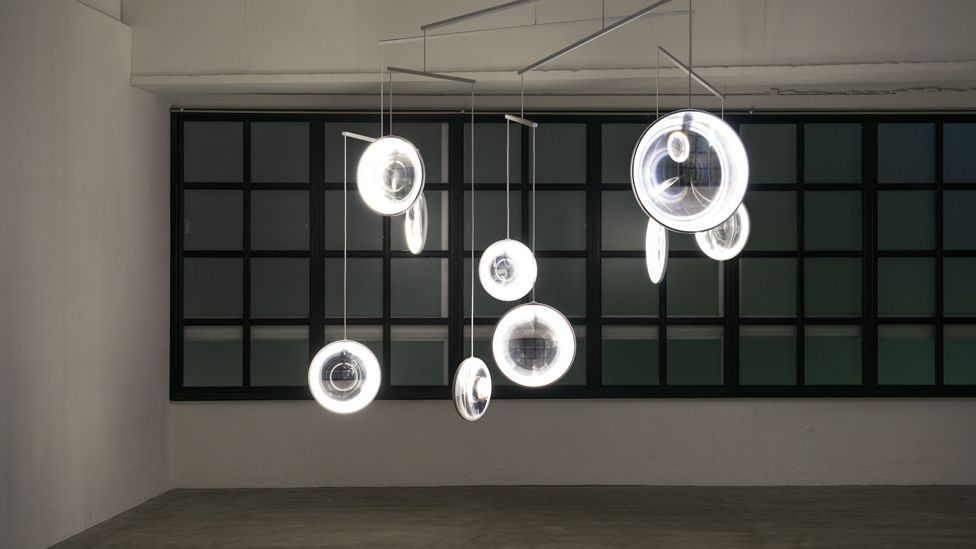 At night, the lights embedded in Okitsu's Focus illuminate the space
"Japanese designers currently mix a subjective approach with traditional elements, as they feel it's important to maintain a paradoxical relationship between past and present. Traditional craftsmanship and the minimalist aesthetic are growing stronger but we're increasingly influenced by new technologies and subjectivity. We feel it's important to experiment with new media."
Brave new world
Kyoto and Osaka are also thriving design hubs, but the consensus among designers is that Tokyo is Japan's main design centre. Many see it as the key place where new businesses start, while its scrap-and-build architecture, which allows buildings to be torn down and replaced, suggests a less sentimental attachment to the past and an openness to new ideas. "The speed of change in lifestyles is fastest in Tokyo," says Okitsu. "This creates a demand for diverse design, and many ideas are born."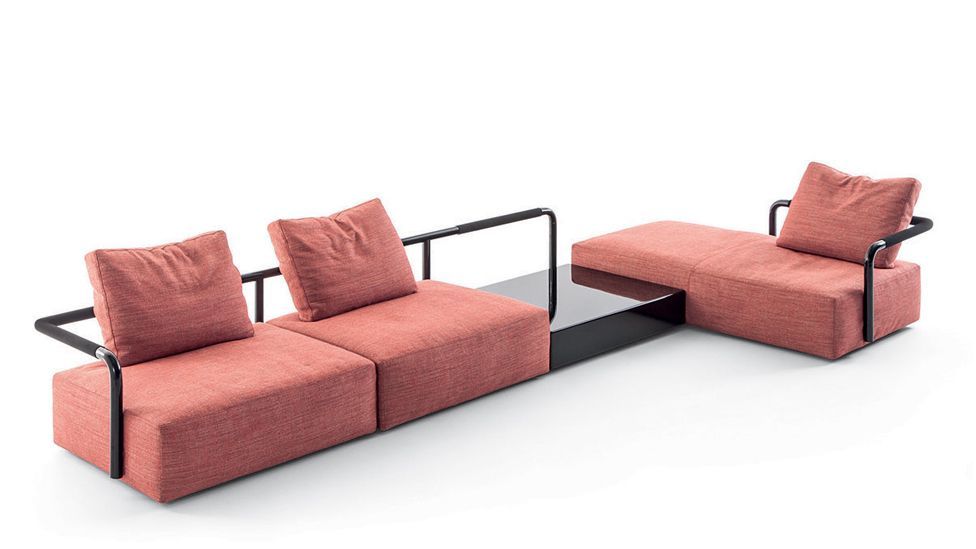 Cassina is among the more established names also shown at DesignArt Tokyo
Designart Tokyo is a multifaceted fair that spotlights contemporary design, art, fashion, technology and gastronomy in more than 80 venues. It also exhibits work by more established names: Perrier-Jouët is presenting a colourful piece by flamboyant British designer Bethan Laura Wood and Kazunori Matsumara. Cassina displays Soft Props, Konstantin Gric's modular sofa, and Hay, the Elémentaire chair collection by high-profile French designers Ronan and Erwan Bouroullec.
Tokyo has hosted design events in the past: Designers Saturdays in the 1980s and 1990s and later, Tokyo Designers Week. "There have been many design festivals in Tokyo but none were city-wide or on a level with those in London, Milan or New York," says co-founder Mark Dytham. "We wanted to change this and, instead of occupying one expensive location, use the city as a stage, teaming up with design and fashion stores. The event is accessible: there is no entrance fee and we have a simple application process for designers and shops that want to get involved. It provides a level playing field, giving up-and-coming designers a chance to show their work. And all exhibits are for sale."
The huge Tohoku earthquake of 2011 led designers to rethink their priorities – Mark Dytham
Like Yoshizoe, Dytham believes that Japanese design is shedding its hackneyed reputation for minimalism: "Japan has two faces – minimal and maximal. True, it has that pared-back, natural look, but also this full-on maximalist impact seen in Tokyo in the digital works of companies teamLab and Rhizomatiks. This year, fashion designer Anrealage will exhibit his clothing that straddles minimalism and maximalism."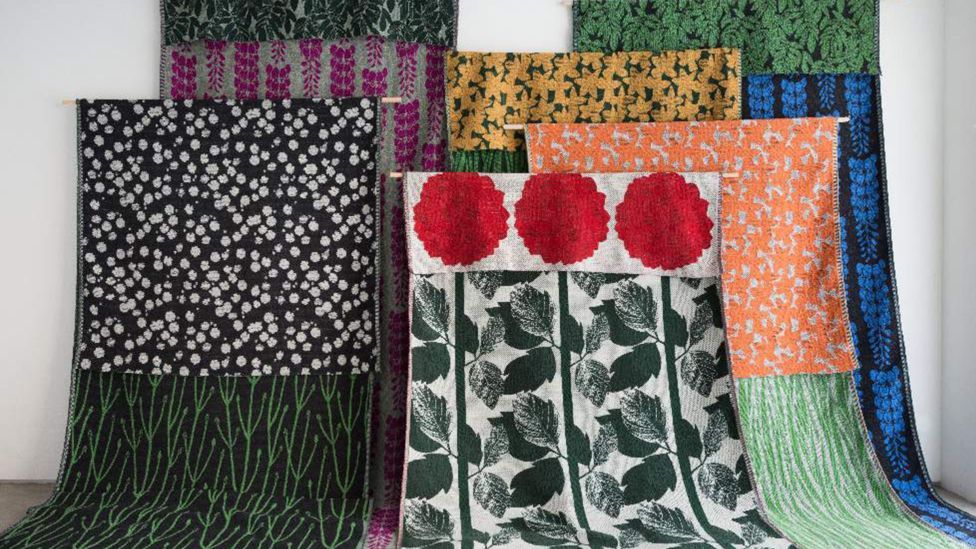 Fabric design by Yuri Himuro is among the new trend for Japanese maximalism
Dytham attributes the evolution of Japanese design to the national trauma of "the huge Tohoku earthquake of 2011", which, he says, led designers to rethink their priorities: "It had an enormous effect on Japan. Since then, products and spaces have become less about style, more about their real need and function."
According to product designer Keita Suzuki, another Under-30 exhibitor, "The definition of design became more ambiguous in Japan in the 2010s. It is now no longer just concerned with form or colour. The human-centred design thinking promoted by global design firm IDEO is becoming a trend here." IDEO gathers people from different backgrounds – scientists, writers, anthropologists, for example – who brainstorm ideas for new products. As part of the process, prototypes are shown to potential users to gauge their usefulness and relevance.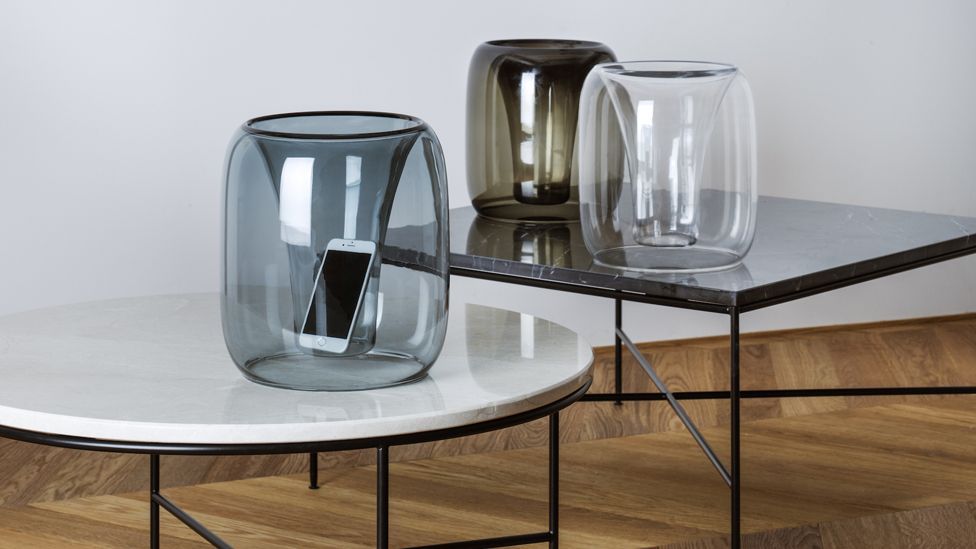 Speakers designed by Keita Suzuki, who is among the Under-30 exhibitors at DesignArt Tokyo
One major impetus for creativity in Japan is the development of less traditional materials, such as acrylic resin, and use of new technologies such as 3D-printing, allied with a concern for the environment. "Today, designers are increasingly involved in developing new materials based on science and technology," says Suzuki. "This is partly because in Japan it's difficult to obtain good quality wood and the clay that was used in ancient times. Japan has manufactured lots of disposable, mass-produced objects but now the country is looking to manufacture good-quality products in small or medium quantities. Protecting the environment is a serious problem in Japan and designers are trying to tackle this."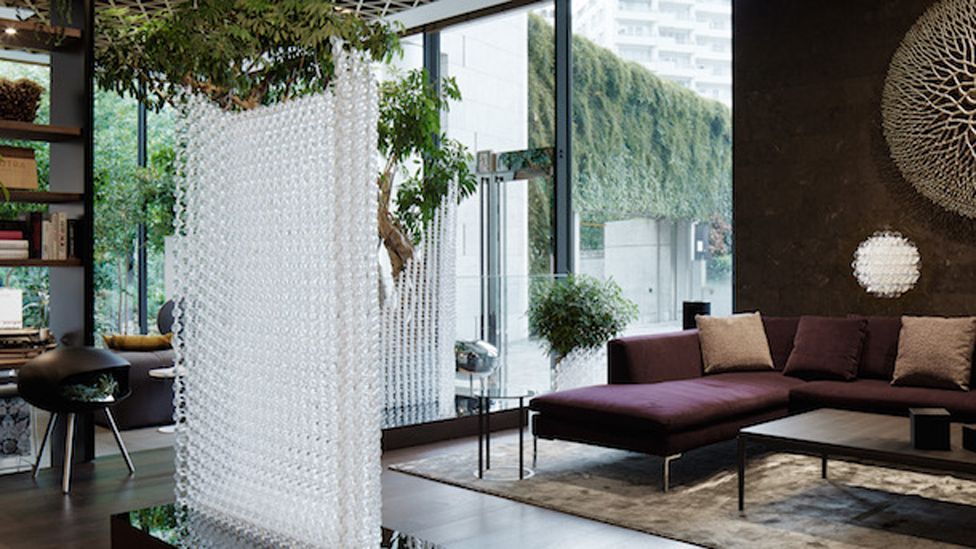 Emerging Japanese designers are focussing on function as well as style, according to the organisers of DesignArt Tokyo
One positive force for change, according to Dytham, is the 2020 Tokyo Olympics." The optimism for the Olympics is a big driver, like it was at the last Tokyo Olympics of 1964, the year the Shinkansen or bullet train was introduced. It was a product of Japan wanting to show its technical prowess and is still very much in use. The next Olympics are also generating new art, design, architecture and city-planning initiatives."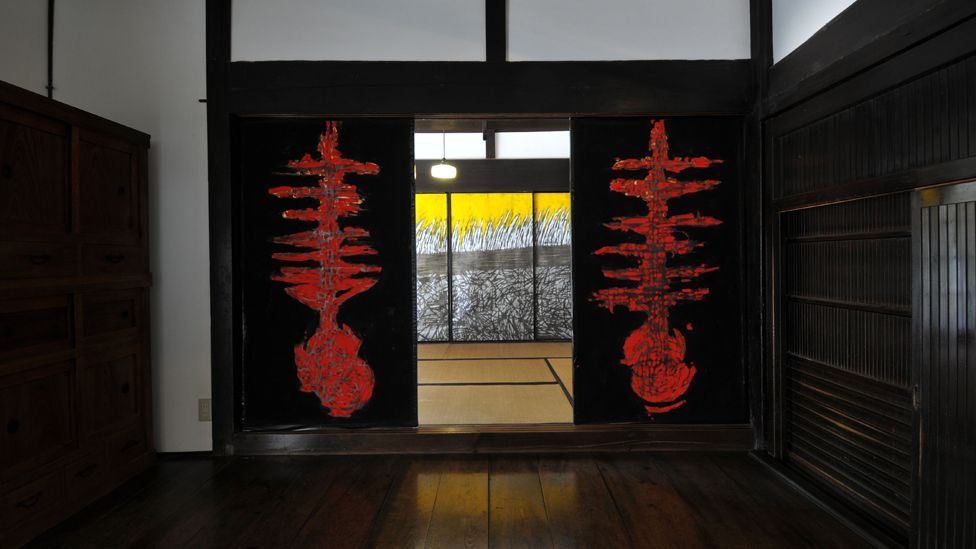 Ryo Matsuoka is among the designers who blend traditional and contemporary styles
By contrast, Japan's parochial art education and lack of government support for design have held the country back, says Okitsu: "Less attention is paid to art and design in Japan than overseas. We have world-class galleries but only on a private level. The government doesn't provide enough support."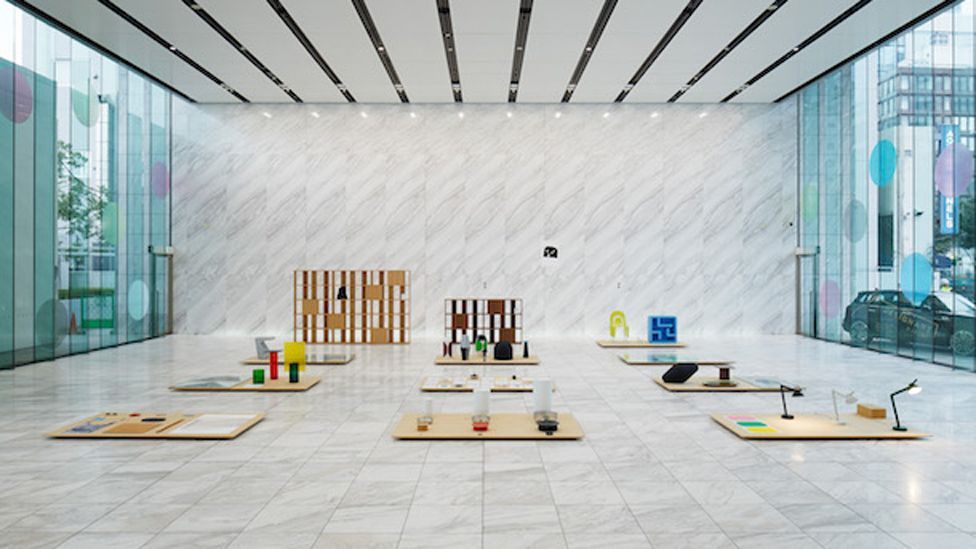 "Japan has two faces – minimal and maximal," says Mark Dyham of DesignArt Tokyo
"At Japan's art colleges, there are few opportunities to make contact with outside society," says another participant at the fair, artist Noritaka Tatehana. "Japanese art students have become introverted, confined to Japan, possibly one reason why Japan's economy has been bad," says Suzuki. Perhaps the main benefit of DesignArt Tokyo for Japanese creatives is the international exposure it will give them.
If you would like to comment on this story or anything else you have seen on BBC Culture, head over to our Facebook page or message us on Twitter.