Four Iranian films made it into the top 100 in BBC Culture's recent poll to find the greatest foreign-language films. Hamid Dabashi celebrates the country's outstanding cinematic moments.
T
Three films by Abbas Kiarostami – Close-Up (39), Where is the Friend's Home? (94), and Taste of Cherry (97) were on BBC Culture's list of the 100 greatest foreign-language films. One, by Asghar Farhadi, A Separation (21) made it into the top 25.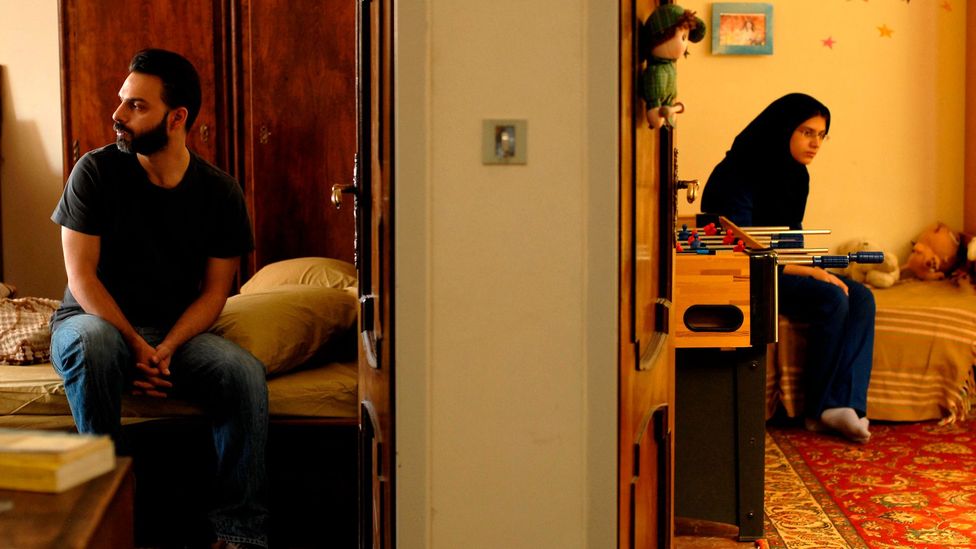 Asghar Farhadi's A Separation was the highest-ranking Iranian film in BBC Culture's poll, at number 21 (Credit: Alamy)
There has never been a moment in the long history of Iranian cinema when it was confined to its current frontiers
By and large, the critics who were consulted to create BBC Culture's list likely know of Iranian or any other world cinema through the major international film festivals, chiefly Cannes, Venice, Berlin, and Locarno, which overshadow other festivals in the US, Japan, Korea, the Middle East, Africa and Latin America. The path of Iranian films into these major festivals has been long and winding, from its origins in the social and cultural history of Iran. And the historical formation of Iranian cinema took place on a transnational public sphere – both in its origins and its destinations – from the East India Company film studios in India where the very first Iranian films were made, to these European film festivals.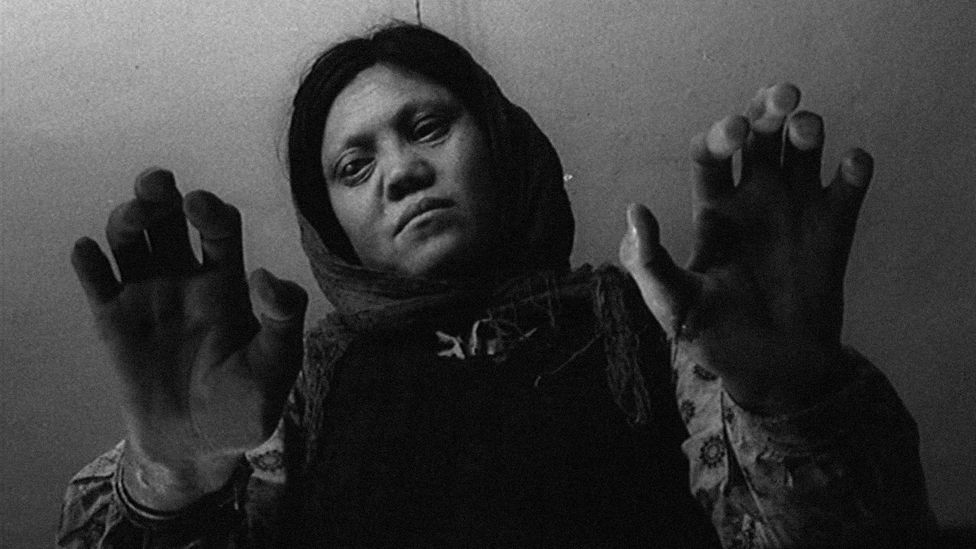 In 1962, The House is Black blurred fact and fiction in a way that defined the future of Iranian cinema (Credit: The House is Black/Twitter)
There has never been a moment in the long history of Iranian cinema when it was confined to its current frontiers. The very first Iranian sound film, Dokhtar-e Lor/Lor Girl, 1932, also known as The Iran of Yesterday and The Iran of Today, was produced by Ardeshir Irani and Abdolhossein Sepanta in the Imperial Film Company in Bombay. There is a larger frame of reference that extends from Europe to the Ottoman and Russian empires all the way to Egypt and India, which was the site of the rise of Persian prose and poetry as well as Iranian visual and performing arts. 
The figure of Forough Farrokhzad (1935-1967), a leading poet of her time, shines over the history of Iranian cinema. With a single short documentary, The House is Black (1962), Farrokhzad set Iranian film on a creative path from which it has not diverged since. Shot on location in a leper colony, The House is Black defined the fusion of fact and fiction in a unique and ground-breaking way.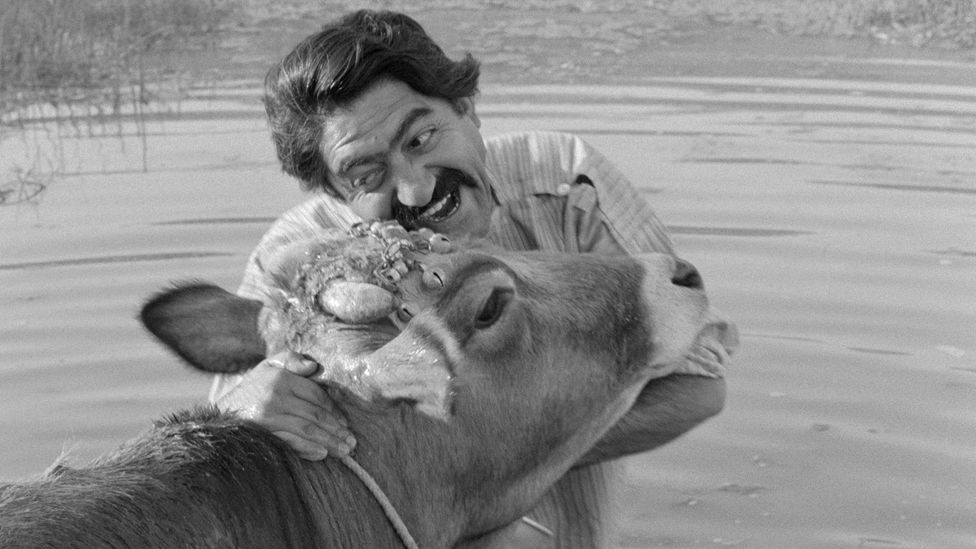 The Cow, by Dariush Mehrjui, was smuggled out of Iran where it won the critics' prize at the 1971 Venice Film Festival (Credit: Alamy)
Before that fateful decade had ended, Dariush Mehrjui's The Cow (1969) was smuggled out of Iran and screened at the 1971 Venice Film Festival, where it won the critics' prize (Fipresci); a screening in Berlin further consolidated its global recognition as a defining moment in the emerging Iranian cinema. Based on a short story by Gholam-hossein Saedi, The Cow told the story of a villager and his unique anthropomorphic relationship with his animal with astonishing visual and narrative panache. 
Revolution and recognition
Although there were many crucial developments in Iranian cinema in the 1970s, the world's attention was captured by the Iranian Revolution of 1977-1979. What brought the focus back to Iranian cinema was Amir Naderi's masterwork, The Runner (1984), which was something of a revelation when it premiered at the Festival of the Three Continents in Nantes. Shot in multiple locations in the south of the country during the Iran-Iraq War (1980-1988), The Runner crafted a cinematic landscape of its own, following the solitary life of a young boy mesmerised by running, to which Naderi gave a deeply moving, allegorical significance.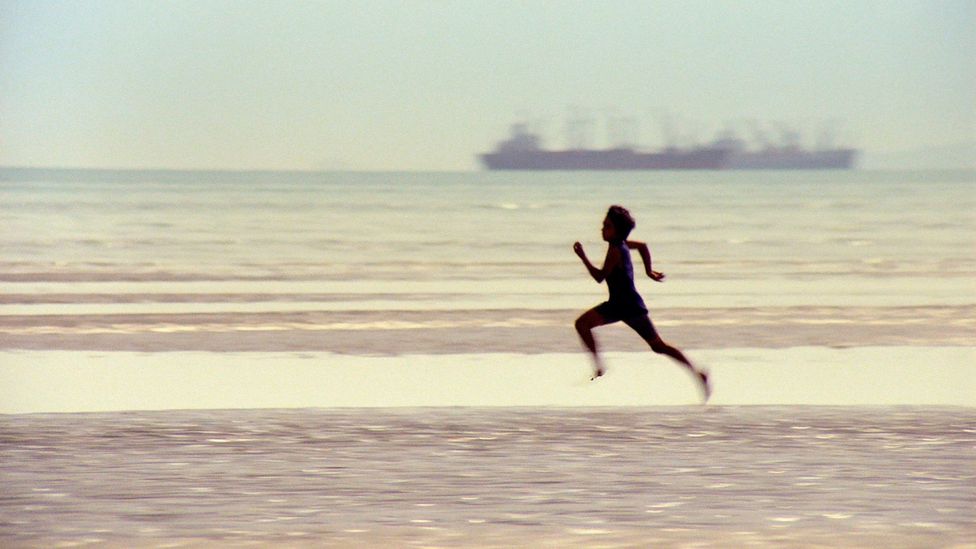 Amir Naderi's 1984 film The Runner gave allegorical significance to a boy's fascination with running (Credit: Alamy)
It was immediately after the global success of The Runner that the world took notice of Abbas Kiarostami, when his now classic film Where is the Friend's Home? (1985) premiered at the Locarno Film Festival. By this time Kiarostami was a known and fairly successful film-maker in Iran, but his reception in Europe suddenly placed him next to Vittorio De Sica of Bicycle Thieves (1948), Yasujirō Ozu of Tokyo Story (1953) and Satyajit Ray of The Apu Trilogy (1955-1959) and gave his work global power and significance. 
While Kiarostami was established as the leading Iranian film-maker on the world stage, the Makhmalbaf family put a particularly poignant spin on the perception of Iranian cinema, particularly when Samira Makhmalbaf premiered her debut film The Apple (1998) at the Cannes Film Festival when she was just 18. I was at the festival that year and saw how the global perception of Iran changed overnight from a bearded angry man (Khomeini) to the bright smiling face of a young film-maker. It was a transformative moment in the global reception of Iranian cinema and, with it, Iran itself.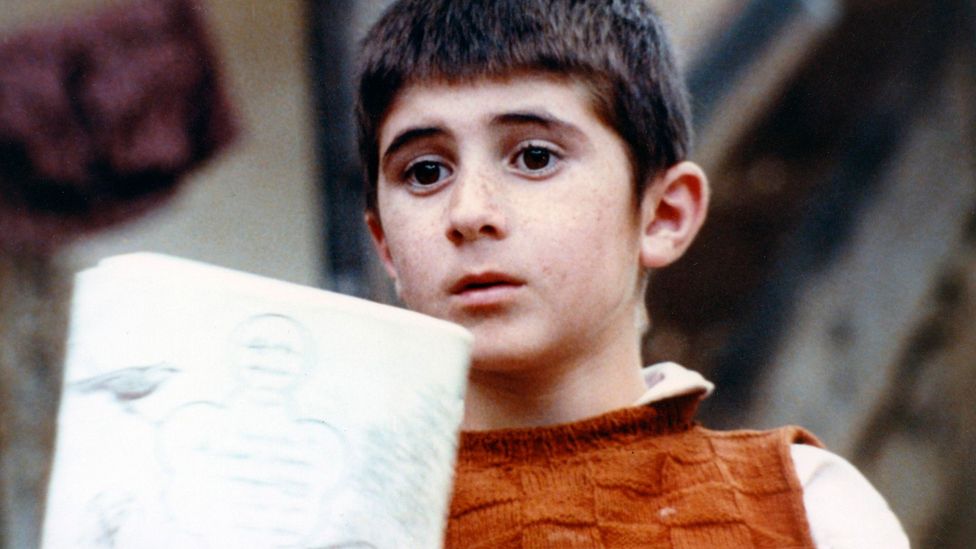 Abbas Kiarostami's Where is the Friend's Home? is one of three films by the film-maker to make BBC Culture's 100 greatest foreign-language films list (Credit: Alamy)
The following decade, Jafar Panahi won international critical acclaim when his film The Circle (1999) premiered at the Venice Film Festival. Panahi was a protégé of Abbas Kiarostami, but he pushed the cinematic prowess of his mentor into decidedly social and political domains, far beyond the cinematic interests of Kiarostami. Initially he did so in measured and judicious strokes. But, soon after, he was arrested because of his political activism during the Green Movement (2008-2010) and sentenced to suspended prison terms. He was barred from making films, which he began smuggling to European film festivals. 
The global staging of Iranian film was a crucial component that inspired successive generations
The spectacular rise of Asghar Farhadi altered the perception of what Iranian cinema had to offer. Farhadi's family drama A Separation (2011) won the Academy Award for best foreign-language film in 2012 – and, five years later, his 2016 film The Salesman went on to win the same award. Farhadi had come to cinema from a theatre background, and his films remain deeply dramatic in a theatrical sense. The ingenious cinematography of Farhadi's director of photography, Mahmoud Kalari, has been instrumental in defining this sense of cinematic drama.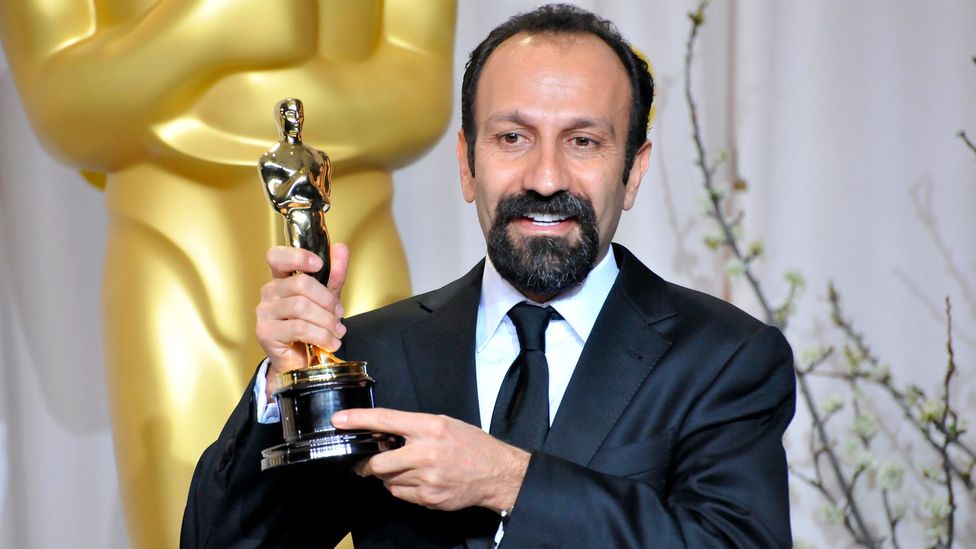 Asghar Farhadi's theatre background colours his films, which are deeply dramatic – he won the best foreign-language film Oscar in 2012 for A Separation (Credit: Getty)
The global staging of Iranian film offered some of its best works international attention, a crucial component that fed back, aesthetically and thematically, into the country's cinematic repertoire and inspired successive generations of Iranian film-makers. 
In the process, no doubt, some of the best Iranian films never received the attention they richly deserved. Among its older masters, the cinema of Farrokh Ghaffari, Ebrahim Golestan, and Bahman Farmanara are chief among such oversights. Iran has also benefitted from some gifted women film-makers like Rakhshān Banietemad, Marziyeh Meshkini, and Manijeh Hekmat, who too have not received their dues.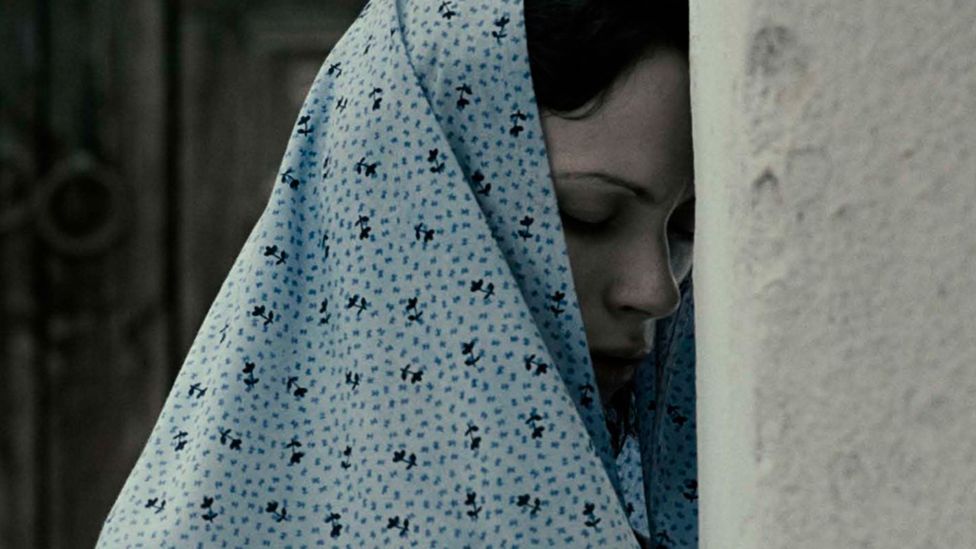 Women without Men director Shirin Neshat is one of the new generation of Iranian film-makers (Credit: Alamy)
Meanwhile, outside Iran, and from the fertile ground of its transnational origins, a new generation of Iranian film-makers has emerged, chief among them Ramin Bahrani (Chop Shop, 2007) and Shirin Neshat (Women without Men, 2009). These directors, who have deep roots in the most enduring aspects of Iranian cinema, now carry its future into uncharted territories. 
Hamid Dabashi teaches the Social and Intellectual History of Iran, Comparative Literature, and World Cinema at Columbia University in New York. Among his books is Close Up: Iranian Cinema, Past, Present, and Future (Verso 2001). 
Read more about BBC Culture's 100 greatest foreign-language films:
-       What the critics had to say about the top 25
-       The full list of critics who participated – and how they voted
-       Why Seven Samurai is number one
-       Great foreign-language masterpieces you may not know
-       Great foreign-language films made by women
How many of these films have you seen? Let us know with the hashtag #WorldFilm100 on Facebook and Twitter.
Love film? Join BBC Culture Film Club on Facebook, a community for film fanatics all over the world.If you would like to comment on this story or anything else you have seen on BBC Culture, head over to our Facebook page or message us on Twitter.
And if you liked this story, sign up for the weekly bbc.com features newsletter, called "If You Only Read 6 Things This Week". A handpicked selection of stories from BBC Future, Earth, Culture, Capital and Travel, delivered to your inbox every Friday.