Interest in grim real-life murders and unsolved crimes has surged in recent years across television and podcasts. Eddie Mullan takes a look at what's driving it.
O
On 29 November 1970, a family discovered the badly burned body of a woman in the bleak Isdalen Valley near Bergen, Norway. Labels were removed from her clothes and strange objects were scattered about: bottles; a broken umbrella; a watch. Carl Halvor Aas, a lawyer who was one of the first to be called to the scene, told the BBC that jewellery was placed beside the body "like there had been some kind of ceremony".
More like this:
-       Eight TV shows to watch in December
-       The macabre mind of Edward Gorey
-       Was this the vision of a sadist?
Police later found disguises, coded messages and fake passports, but drew a blank when it came to discovering the true identity of the women the press called 'the Isdal Woman'. Was it suicide, an accident or was she murdered?
In 2018, Norwegian investigative journalist Marit Higraff and documentary-maker Neil McCarthy investigated the cold case for the BBC in Death in Ice Valley, an atmospheric podcast with a relentless soundscape of rain pattering on the desolate hillsides. Despite modern testing methods to determine where the Isdal Woman came from and a Facebook group of online sleuths attempting to crack the case, it remains one of the country's most profound unsolved mysteries.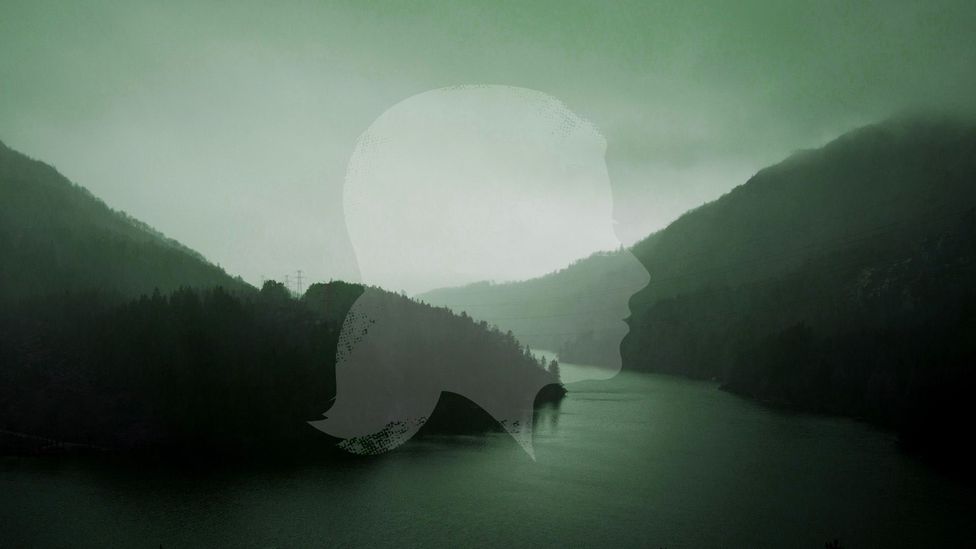 In 2018, the Death in Ice Valley podcast investigated the cold case of Norway's 'Isdal Woman' (Credit: BBC World Service)
Death in Ice Valley was just one of a huge number of quality documentaries that have in recent years cemented true crime's place in popular culture.
Another was S-Town, the blockbuster 2017 podcast series from the producers of Serial. It was a riveting profile of John B McLemore, an eccentric clock restorer from Alabama – yet it was criticised for airing intimate details of its main character without consent, leading to McLemore's estate filing a lawsuit against the makers of the podcast. Although not a conventional true crime story, S-Town did investigate an alleged murder, and showed the audience's appetite for mystery: it has been downloaded nearly 80 million times since its release in March 2017.
In the Dark, the investigative journalism podcast from Madeleine Baran, was hailed as "shocking but not sensationalised". The first season investigated the 1989 abduction and murder of 11-year-old Jacob Wetterling, who was snatched by a masked man while out cycling with friends in St Joseph, Minnesota. A second series featured the case of Curtis Flowers, a black man from Mississippi who was tried six times for the 1996 murder of four employees at a furniture shop where he had worked.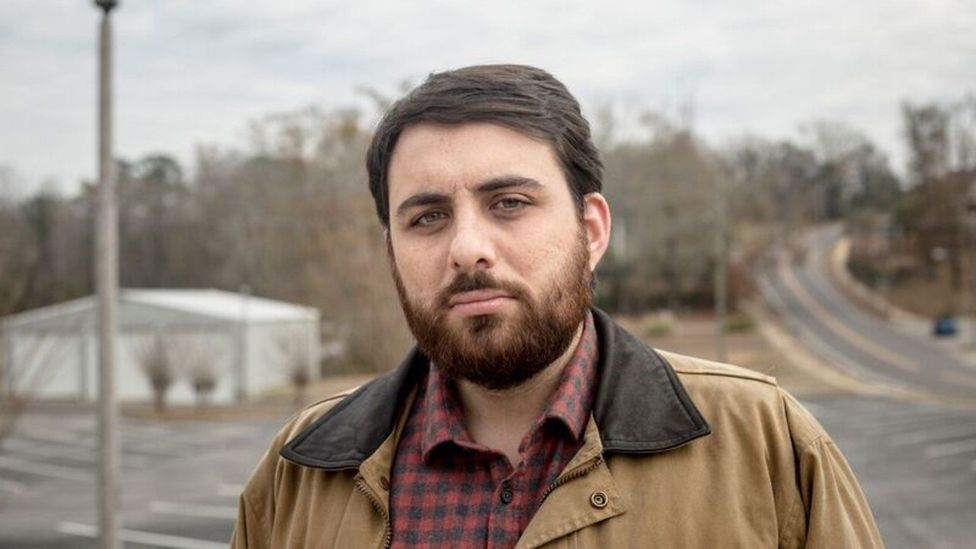 In 2017, Brian Reed and the producers of Serial created S-Town, a series on the life of John B McLemore (Credit: BBC)
And on television, programmes such as The People v OJ Simpson: American Crime Story, which starred Cuba Gooding Jr in a dramatisation of the 'Trial of the Century', have transformed the genre into unmissable prime-time programming.
The most popular of all has been Netflix's Making A Murderer. Film-makers Laura Ricciardi and Moira Demos first discovered the unusual case of Wisconsin man Steven Avery after coming across the headline "Freed by DNA, Now Charged in New Crime". The series followed the trial of Avery, who had already served 18 years for a crime he did not commit until he was exonerated by DNA evidence; he was then charged with the murder of 25-year-old photographer Teresa Halbach.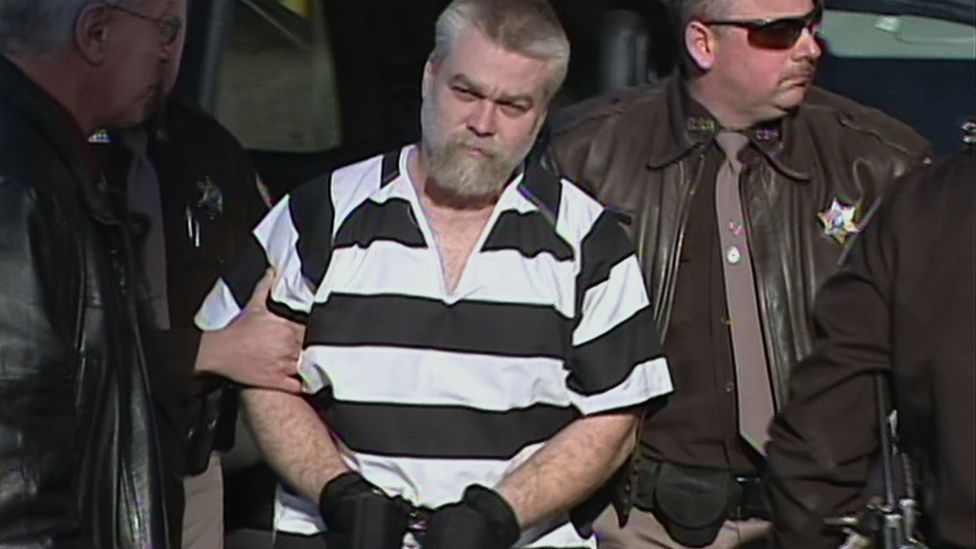 The popular Netflix series Making a Murderer looked at the strange case of Steven Avery, who was charged with the murder of photographer Teresa Halbach (Credit: Netflix)
Avery was subsequently given a life sentence along with his co-defendant and nephew, Brendan Dassey – but many viewers believed Avery was set up for the second murder by law officials. Throughout a compelling first season, the film-makers cast doubt on the legal process used to convict Dassey and recorded an alternative account, which suggested wrongdoings by prosecutors and the police. After an enormous public response, the second series of Making a Murderer largely dealt with the post-conviction and appeals process, and on the emotions of the families of the accused and of the victim, who had in the previous season felt like a minor character in the story.
Miscarriages of justice
Who would have predicted our seemingly insatiable appetite for debates about the merits of blood-spatter analysis or how the FBI tests for alleged planted evidence? For TV critic Jack Seale, the success of shows like Making a Murderer is down to counter-intuitive programme-making.
"If you slow a true-crime documentary right down so you're lingering obsessively on every detail of the case, it's not boring; it's fascinating, because the significance of each small development is highlighted," Seale tells BBC Culture. "Throw in some sly storytelling tricks – ending each episode on a bigger revelation that feels like a cliff-hanger in an episodic drama, for instance – and you've got a surprisingly addictive new genre."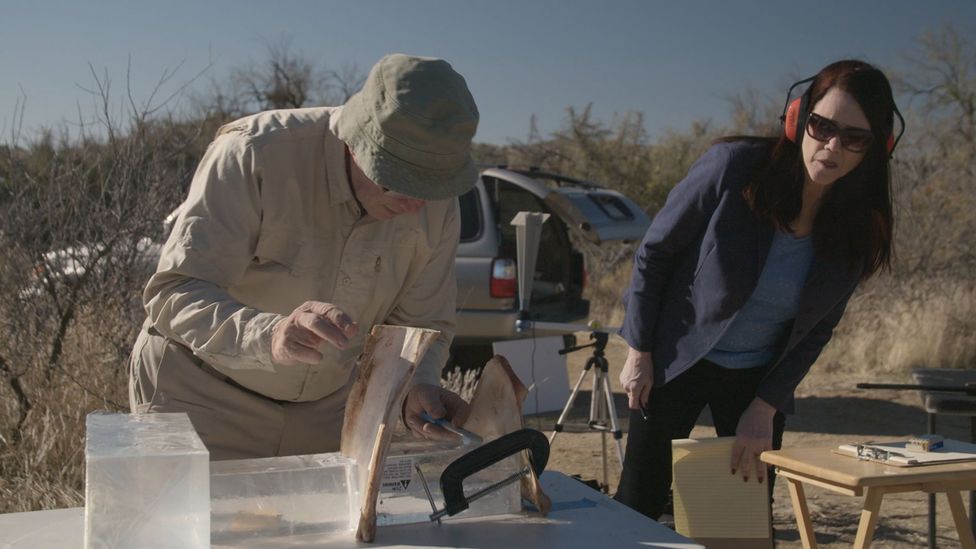 Season Two of Making a Murderer dealt with the post-conviction and appeals process and re-examined evidence (Credit: Netflix)
And technological changes in TV consumption have a part to play in the huge success of true-crime documentaries like Making a Murderer. "It's on Netflix, and Netflix don't have a weekly linear schedule," Seale explains. "This is key. If you'd gone to BBC One, or NBC, or even HBO in 2015 and said: 'Hey, I've got this great documentary for you, people will love it – oh and by the way, it's 10 hours long,' they'd have laughed you out of the meeting. But online, programmes can theoretically go on forever, and viewers don't mind if they're epic because they can watch the next episode whenever they want."
The success of Making a Murderer was preceded by This American Life spin-off podcast Serial, which smashed download records back in 2014. Sarah Koenig spent a year investigating the 1999 murder of 18-year-old Baltimore student Hae Min Lee and the subsequent conviction of her former boyfriend Adnan Syed.
The podcast led to a judge ruling that Syed deserved a retrial, after his original lawyer failed to cross-examine a mobile phone tower expert about the reliability of data. It's hard to imagine how that would have happened without the attention Koenig and producer Julie Snyder brought to the case.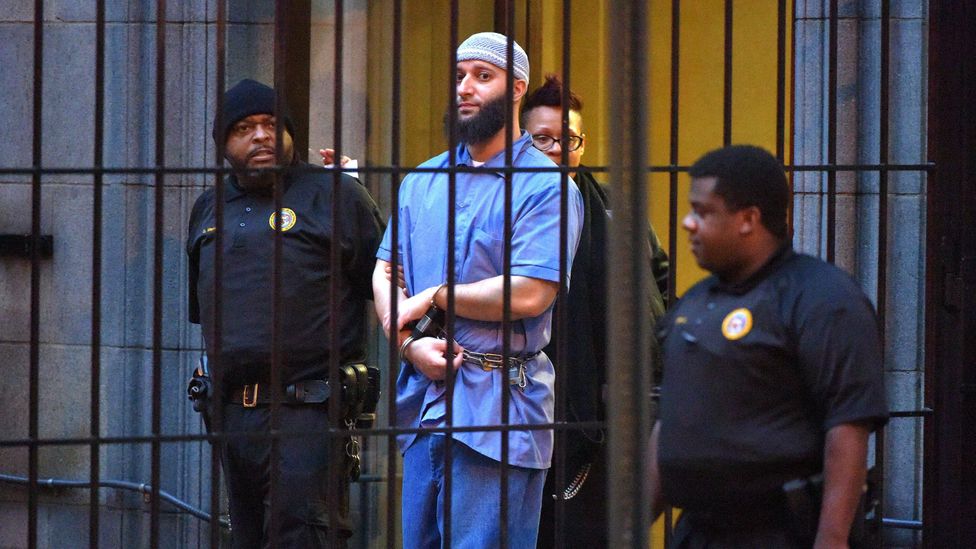 Blockbuster podcast Serial investigated the conviction of Adnan Syed for the murder of his girlfriend Hae Min Lee (Credit: Alamy)
"Serial popularised true crime media, which was not about victimisation anymore, but miscarriages of justice," says Gemma Flynn, lecturer in criminology at the University of Edinburgh. "I think actually that's been a really positive shift in the true crime genre, because what it's been doing with Making a Murderer and along with fictional programmes like Orange is the New Black, they create interest in the idea that the criminal justice system itself does not work, which is something that in criminology we're very interested in providing some focus on."
But in media crime research, Flynn says there's been some "wringing of hands" that there's not enough focus on the problems of the criminal justice system and too much on the idea that crimes can be solved by hyper-scientific methods. "For a long time," she explains, "there was an over-emphasis on programming like CSI, which led to a lot of problems [with] people over-inferring causal links for things like DNA testing and lie-detector testing."
Seeking solace?
Another focus of interest for Flynn is that true crime's popularity is being driven largely by a large female fanbase. "While women are not necessarily the most likely to be the victim[s] of crime, they are much more afraid of crime," she says. "So there's some kind of reframing happening around the idea of crime, especially for women."
One popular US podcast that climbed the download charts in 2018 is My Favorite Murder. Its loyal fans are dubbed "murderinos" and are encouraged to send in details of hometown murders. In each episode, hosts Georgia Hardstark and Karen Kilgariff recall the plot of a murder case, much like how friends might recall a bad film they had just watched.
"Stay sexy and don't get murdered!" is the duo's credo (and upcoming book title), which raises an issue for Dr Flynn: "It is saying to their female fanbase in an explicit way that they might become a victim of crime, and in criminology we are not so happy with the idea of that, because crime rates are going down.
The women who are directing themselves towards grisly true crime podcasts, what is it exactly about the experience of womanhood that is making them seek some kind of solace in that? – Gemma Flynn
"We find that a lot of the ways in which we don't understand crime comes from this problematic reframing, which says you're more likely to be a victim: which doesn't really match the picture officially," she explains. "The women who are in large numbers directing themselves towards grisly true crime podcasts, what is it exactly about the experience of womanhood that is making them seek some kind of solace in that?"
Manchester comedian Rachel Fairburn co-hosts All Killa No Filla, a comedy podcast in which she discusses serial killers with fellow comic Kiri Pritchard McLean. The two friends began uploading episodes in 2014 after spending hours researching each case. Each show includes a caveat in the introduction: "This isn't hero worship, and as long as we are doing the podcast it stops us writing to them in prison."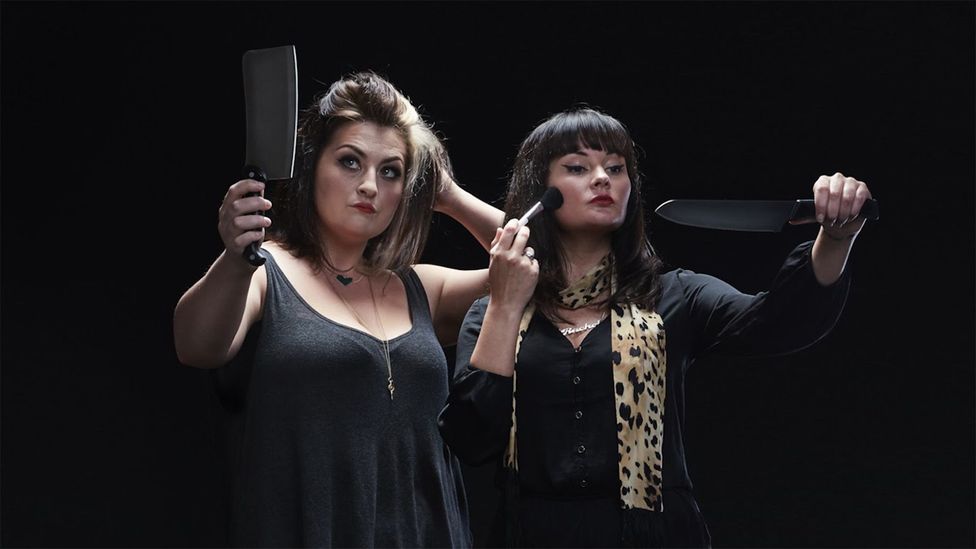 Comedian Rachel Fairburn co-hosts the All Killa no Filla podcast with her fellow comedian Kiri Pritchard McLean (Credit: Duncan Elliott)
This year the duo took the show on the road with live events where they came into contact with their fans. Most of those who turned up to the shows were women, Fairburn says. "Your own safety is something you're always aware of as a woman. It's maybe that fear that you will always have inside you as a female: that you have to watch what you're doing, don't walk home late at night – and I think it's something within us that fascinates. It's having that awareness that it could happen to you."
People have always been a bit grim – they used to go watch public executions – Rachel Fairburn
Treading the line between murder and comedy is no easy task, but Fairburn notes that the humour in the podcast comes at the expense of the killer, not the victims. In a typical episode, the pair dubbed Dennis Rader "the Alan Partridge of serial killers" because of his cringe-worthy sense of self-regard expressed through letters to police, and poke fun at the litany of mistakes that culminated in his capture.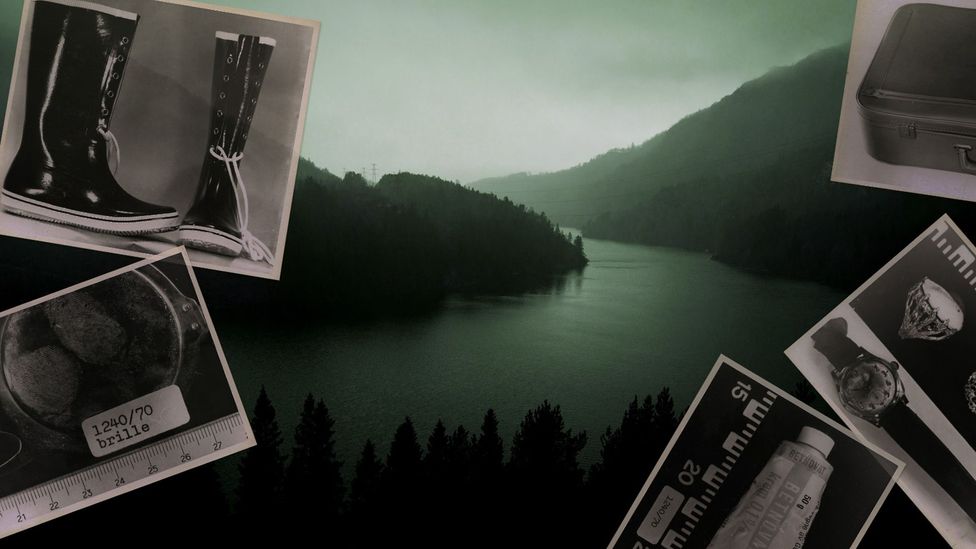 Public interest in grisly murders and true crime isn't new – and it seems our thirst for justice won't go away (Credit: BBC World Service)

Fairburn isn't surprised by the resurgence of interest in true crime, and puts it down to ease of access. She recalls a "grim" early British tabloid that was a direct descendant of the execution broadsheets of the 18th Century: "If you go back to Victorian times, [people had] things like The Illustrated Police News with its sensational reports. People have always been a bit grim – they used to go watch public executions."

Today we can experience decades of archive recordings and reporting edited down to just 10 hours – and our thirst for justice hasn't gone away. But however much we want to discover the truth, Dr Flynn explains, more often than not the quality true crime stories focus on 'howdunnit', not whodunnit.

"What we're talking about here is a piece of art – it's not academic objectivity, it's not research," she says. "It's being reframed and told to us in a way which primarily asks for us to follow the story."

If you would like to comment on this story or anything else you have seen on BBC Culture, head over to our Facebook page or message us on Twitter.

And if you liked this story, sign up for the weekly bbc.com features newsletter, called "If You Only Read 6 Things This Week". A handpicked selection of stories from BBC Future, Culture, Capital and Travel, delivered to your inbox every Friday.

;