With 10 Oscar nominations, including best picture and best director, The Favourite leads the trend for historical films that are reinventing the genre, writes Emma Jones.
O
Olivia Colman, an Oscar nominee and Golden Globe winner for her performance as Queen Anne in The Favourite, tells the BBC she believes that the historical film has "reinvented the genre. It's messy and you can almost smell the period it's set in."
The reputed love affair between Queen Anne and Sarah, Duchess of Marlborough has become a hot favourite for awards season too – apart from the Globe win, the film has received 10 Oscar nominations and is up for 12 Baftas.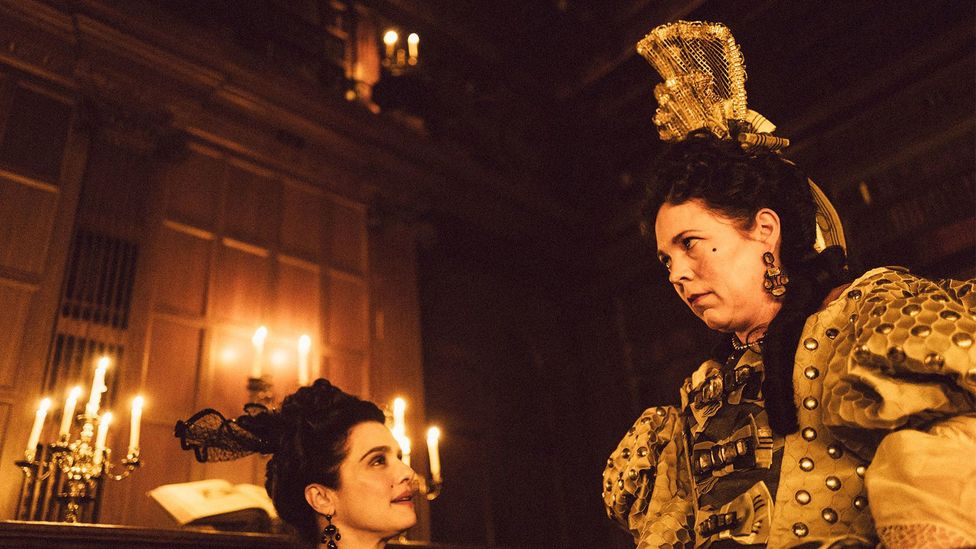 Yorgos Lanthimos's film The Favourite has been nominated for 10 Academy Awards, including best picture (Credit: 20th Century Fox)
The Favourite has triumphed over an unusually large number of historical films that have been released in recent months. Period pieces can be hard to get off the ground, as costumes, castles and cavalry don't come cheap: in recent film history, only epics such as Braveheart (1995) and Gladiator (2000) have enjoyed budgets of more than $100 million (£77.5 million). These movies brought home the Oscars, but too often the genre ends up as a noble runner-up, including Elizabeth (1998); The Lion in Winter (1968) and even 1963's Cleopatra, at the time the most expensive film ever made. And as Ridley Scott discovered, five Oscars for Gladiator and a proven genius for shooting military battle scenes still couldn't rescue his widely ignored Crusade epic Kingdom of Heaven in 2005.
We are finally getting non-white, non-male perspectives on history – Larushka Ivan-Zadeh
Competing with The Favourite is Josie Rourke's drama about a better-known monarch, Mary Queen of Scots. Netflix spent $120 million (£93 million) on William Wallace's rival Robert the Bruce in The Outlaw King, while Mike Leigh devoted over 150 minutes to Peterloo, about a political massacre that took place in Britain in 1819. In France, Pierre Schoeller made Un peuple et son roi, which spans from the storming of the Bastille in 1789 to the execution of King Louis in 1792.
Ironically, it's recent history that enabled many of these films to be made.
"The focus in history films has typically been through a white male lens with the focus on a white 'saviour' figure," explains Larushka Ivan-Zadeh, chief film critic for the Metro newspaper. "The thrilling change recently is that the lens and focus are changing and we are finally getting non-white, non-male perspectives on history."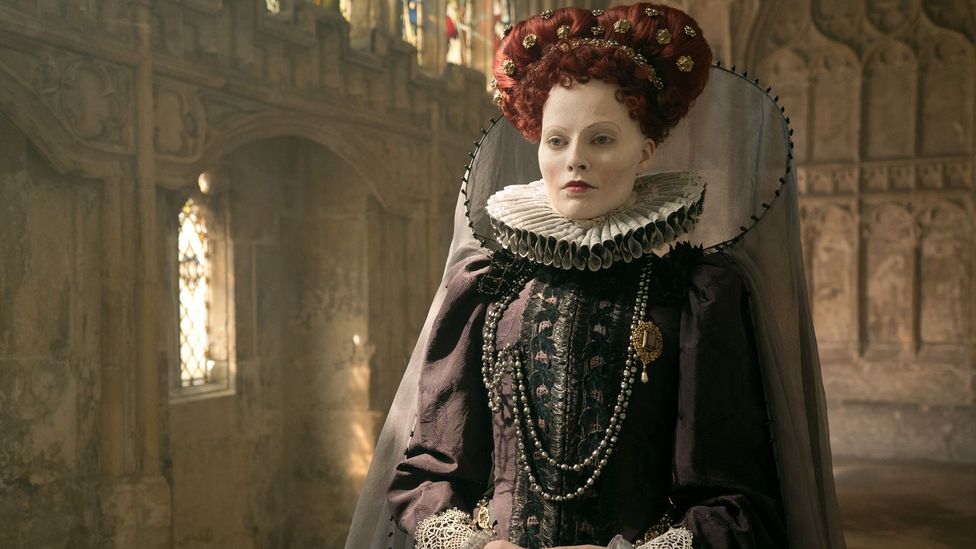 Mary Queen of Scots stars Margot Robbie as Queen Elizabeth I and Saoirse Ronan as the titular queen (Credit: Universal Pictures International)
The Favourite director Yorgos Lanthimos backs up this theory, pointing out he was trying to develop the film for nine years, until it finally chimed with the movement to fund stories starring female lead characters.
"The most important thing about it to me is that it's a story of these three women and it was something you still rarely see on screen; a true story of women who were able to affect the lives of so many people around them," he tells BBC Culture.
'Kings are just human too'
The narrative of a lone female wielding power amongst her male contemporaries has found new resonance for a generation concerned about equality – another reason Mary Queen of Scots' British director Josie Rourke thinks the film is on screens at this point in time. Both queens who feature in the film, Mary of Scotland and Elizabeth of England, played by Saoirse Ronan and Margot Robbie respectively, suffer everyday sexism from their male contemporaries.
"They were surrounded by only male advisors and the film gives some clue about what they'd have faced on a day-to-day level," she explains. "There are some fictional elements to the film, such as the physical meeting between the queens that didn't take place in history, but I really hope no one thinks that we've portrayed a fictional misogyny."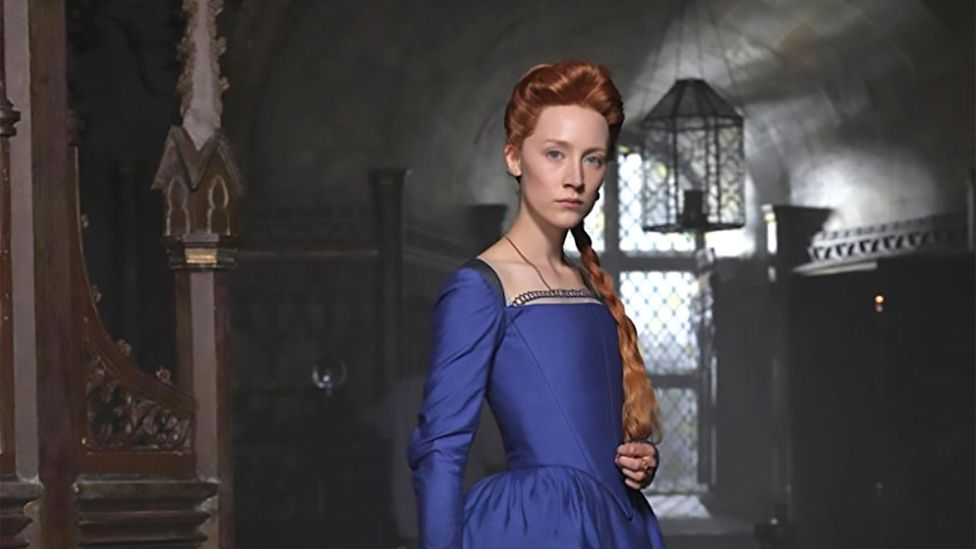 Although Ronan has won plaudits for her performance as Mary Queen of Scots, the film has failed to make its mark in awards season (Credit: Alamy)
But though Margot Robbie has a Bafta nomination, and Ronan's performance has been strongly praised, Mary Queen of Scots has failed to make as much of a dent on the Academy Awards, apart from in the best costume and hair and make-up categories. Ivan-Zadeh thinks The Favourite's supremacy was inevitable.
The Favourite offers a female-driven perspective on history but it's also a piece of absurdist escapism, powered by not just one female performance, but three, which is unique for any Oscar contender I can think of
"I'm personally most excited about Mary Queen of Scots," she says, "where a female director reframes and redefines how we see Mary and Elizabeth as powerful rulers, but also gets under their skin as women. But The Favourite is more likely to romp home in the genre as it wears its history so lightly and irreverently.
"It too offers a female-driven perspective on history but it's also a piece of absurdist escapism, powered by not just one female performance, but three, which is unique for any Oscar contender I can think of. It rides the Time's Up zeitgeist, but in a fun, less threatening way to more conservative voters." 
There might not have been, however, a rethinking of the role of sex in royal history without the power of Game of Thrones. George RR Martin's novels had certain elements loosely based on English medieval history; the first novel was published in 1996, around the same time Braveheart, another sexy, violent epic based on real history, appeared. Since 2011, viewing figures for the HBO TV series rose to 30 million worldwide. It followed series such as The Tudors in tone, influenced the creation of other series like The Vikings and The Last Kingdom, and Josie Rourke acknowledges it was only a matter of time before it seeped into film culture.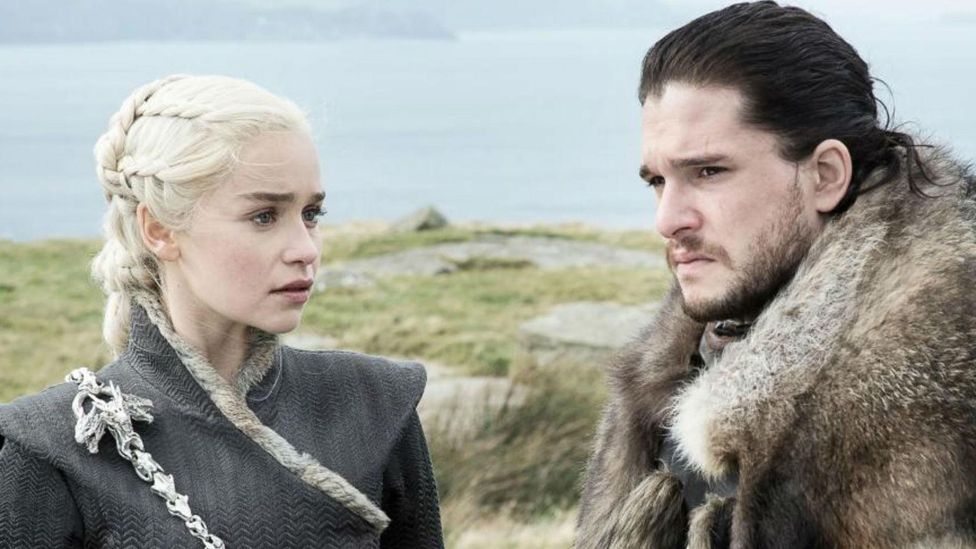 Loosely based on medieval history, George RR Martin's novels and the subsequent hit TV series' tone have seeped into film culture (Credit: HBO)
"The way Game of Thrones thinks about sex and sexuality is more truthful to the past instead of the previous sanitisation of period drama we saw," she says.
"By going back into history in a full-blooded and more honest way, they've done things including the 'de-queering' of period drama and so now we can tell it more accurately."
The current crop of historicals has a tone at which even Braveheart would have blushed – Mary Queen of Scots deals with menstruation and Mary's husband's bisexuality, whilst The Favourite is centred around Queen Anne's sexuality and doesn't shy away from showing it. Meanwhile, The Outlaw King provides a half-a-second shot of full-frontal nudity in the form of Chris Pine as Robert the Bruce, which director David Mackenzie explained was necessary to show "kings are just human too" - but which proved to be the film's biggest talking point on social media.
'Story above history'
History's sexual politics might be attractive to audiences in 2019; actual politics less so. The Outlaw King, which Netflix gave a brief cinema release to in Scotland, was developed in the aftermath of the 2014 referendum, and the resurgence in support for Scottish independence, although David Mackenzie confessed he was "nervous about contemporary parallels for obvious reasons. It's a 700-year-old story."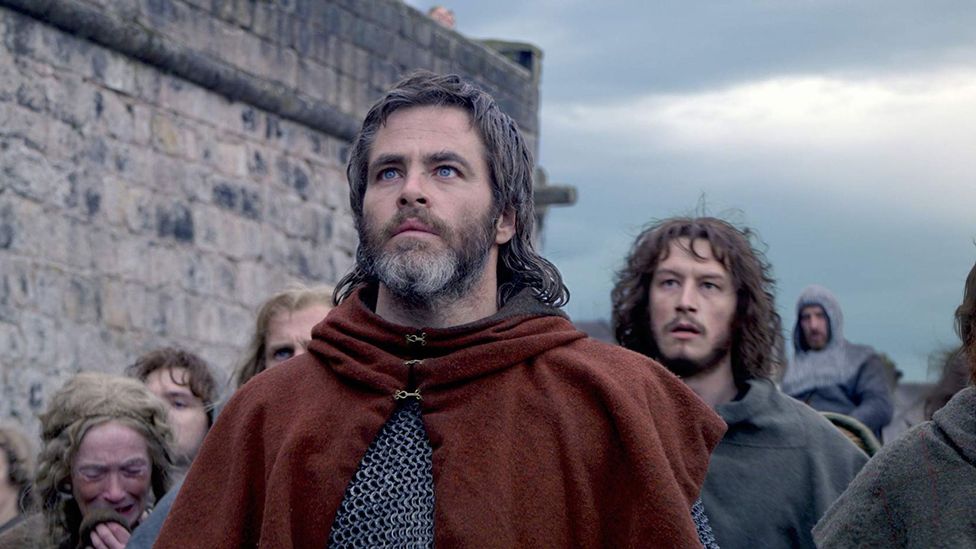 Netflix's The Outlaw King was developed following Scotland's 2014 referendum (Credit: Netflix)
A first cut of The Outlaw King was shown at the Toronto International Film Festival, traditionally a launch pad for Oscar season, but it was described by The Scotsman as "having all the characteristics of a sweeping historical epic – glorious camera work, revenge-filled plot twists, lots of speechifying, an English villain with a hipster bowl-haircut - but the film doesn't feel emotive or romantic." In other words, Braveheart without heart.
Peterloo, which faithfully recreates hours of real-life speeches given by English workers in search of suffrage, was critically acclaimed, but possibly suffered from being "too historical" according to Larushka Ivan-Zadeh. Un peuple et son roi also focused on the speeches made at the start of France's modern democracy in 1789, and French audiences stayed away.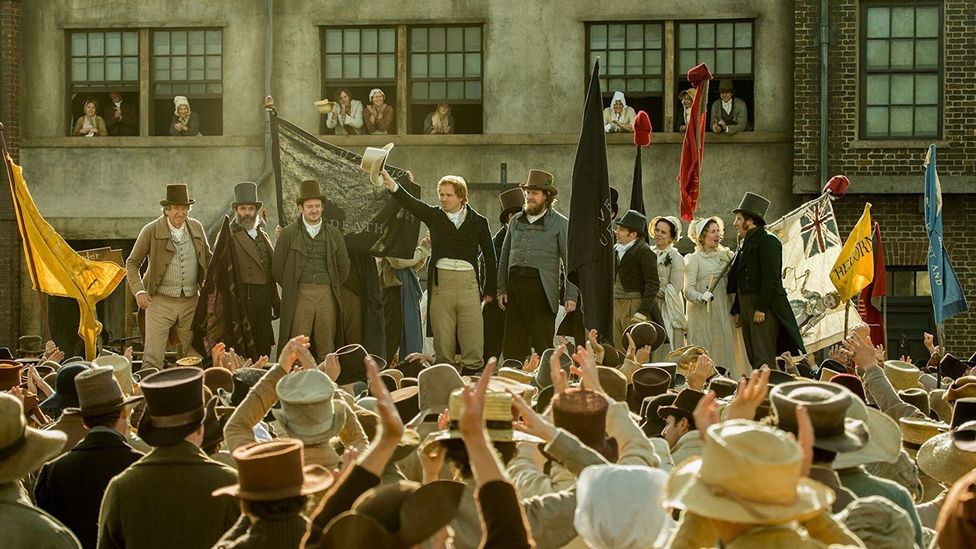 Mike Leigh's historical drama Peterloo centred on a political massacre in Britain in 1819 (Credit: Amazon Studios)
It was Irish cinema audiences who found enthusiasm for national history with Black '47, set during the 19th-Century Irish famine. Directed by Lance Daly and starring The Matrix's Hugo Weaving, the film, partly made in the Irish language and graphic in its depictions of suffering, made more than 1 million euros (£881,000) at the Irish box office in 2018. But Black '47 possibly engaged Irish audiences with a plot about a soldier's killing spree against his English landlords.
"A feature film hasn't been made about the famine that I know about, and there's an extraordinary feeling of repressed rage about it. It's a revenge film yes, and it's imbued with pain and loss and grief," its star Hugo Weaving says of Black '47. "It's not just something out of Hollywood."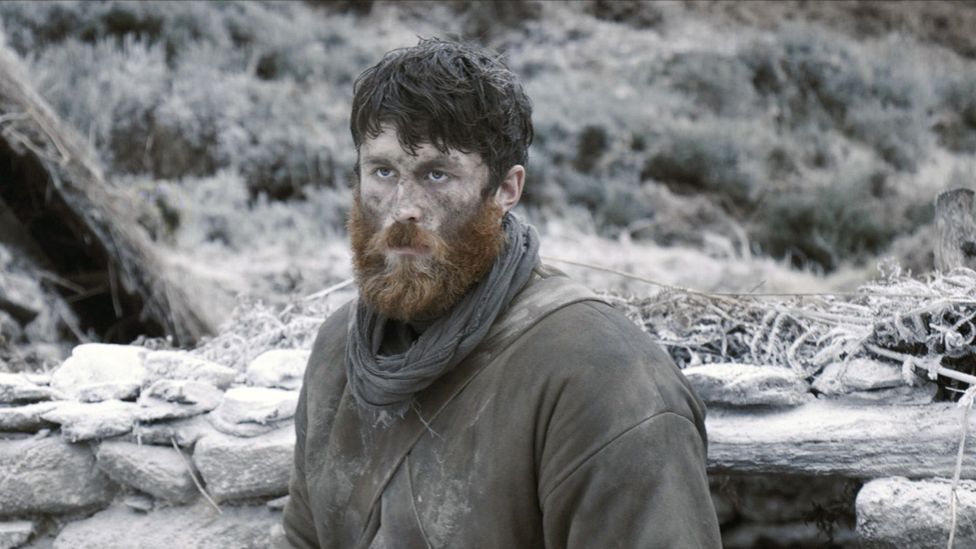 Set during the 19th Century Irish famine, Black 47 made more than 1 million euros at the Irish box office in 2018 (Credit: Alamy)
We have a relevant message - that people in power, never mind their gender, can alter the lives of thousands of other people around them because of a decision or a mood they have one day – Yorgos Lanthimos
The ultimate appeal of any period film, including The Favourite, explains Yorgos Lanthimos, is to always put story above history.
"We made a conscious decision we would keep what was interesting to the story, but we make it obvious that it's not an accurate historical film. You can learn history from it and if you're intrigued about it you can read up on it. We wanted to explore these female characters in depth, rather than give information.
"We also tried to make something that feels contemporary in a period setting, we used contemporary fabrics and our language, rather than language of the period. And we do have a relevant message – that people in power, never mind their gender, can alter the lives of thousands of other people around them because of a decision or a mood they have one day."
Regardless of whether The Favourite triumphs in this year's awards season or whether it too comes second to a contemporary movie, Larushka Ivan-Zadeh feels that period film-making has been finally dragged into modernity.
"Films set in history such as Lady Macbeth and now Mary Queen of Scots have 'colour-blind' casting, and I find it invigorating. History isn't written in stone. It's constantly re-written and it's exhilarating as well as long overdue to have female, LGBTQ and non-white actors, directors and writers being the ones rewriting it now."
Love film? Join BBC Culture Film Club on Facebook, a community for film fanatics all over the world.
If you would like to comment on this story or anything else you have seen on BBC Culture, head over to our Facebook page or message us on Twitter.
And if you liked this story, sign up for the weekly bbc.com features newsletter, called "If You Only Read 6 Things This Week". A handpicked selection of stories from BBC Future, Earth, Culture, Capital and Travel, delivered to your inbox every Friday.