A new film of the classic sci-fi novel is due in 2020, but will it match up to Alejandro Jodorowsky's surreal and legendary vision?
D
Denis Villeneuve's Dune, which is due out next year, looks as if it might have one of the all-time great casts. The Oscar-nominated Timothée Chalamet is its star; the supporting actors include Javier Bardem, Josh Brolin, Oscar Isaac, Rebecca Ferguson, Charlotte Rampling, and Jason Momoa. But Villeneuve, the French-Canadian director of Sicario, Arrival and Blade Runner 2049, will need all the help he can get if his film is to compete with an earlier adaptation of the same novel. I don't mean the David Lynch version from 1984, which should be lodged near the top of any sensible list of the worst films in history. Nor do I refer to the mini-series that was on the US cable channel Sci-Fi (now called Syfy) in 2000. The most significant and impressive screen version of Frank Herbert's science-fiction bestseller is one that was never actually made. 
More like this:
-       Gladiator 2: The strangest sequel never made?
-       The unmade Bond film – with robosharks
-       Why Hitchcock's Kaleidoscope was too shocking to be made
The film's writer-director was Alejandro Jodorowsky, a Chilean-born avant-garde theatre veteran who made two of the most gloriously surreal films of the 1970s - or, indeed, any other decade. El Topo (1970) was roughly what you would get if Clint Eastwood remade Alice in Wonderland as a western, and Monty Python remade it as a satirical farce, and then scenes from both films were cut together, with extra whipping and nudity. The Holy Mountain (1973), partly funded by John Lennon, was even weirder. Kanye West borrowed its psychedelic religious imagery when staging his Yeezus tour in 2013, and, back in the 1970s, both films helped to establish the 'midnight movie' circuit of films that were best watched late at night, preferably after ingesting a mood-altering substance or two.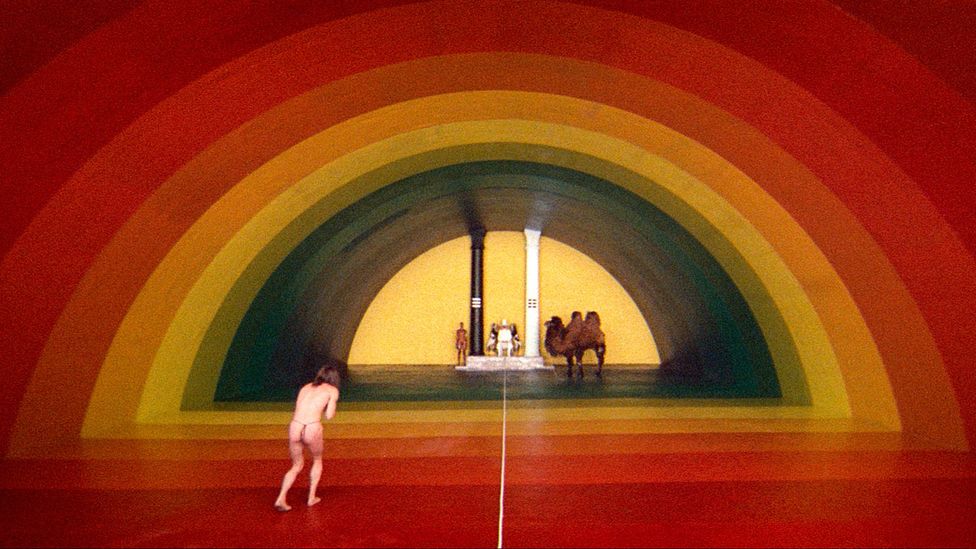 Jodorowsky's surreal 1970s films El Topo and The Holy Mountain helped to establish the 'midnight movie' circuit (Credit: Alamy)
As bamboozling as they were, El Topo and The Holy Mountain were so profitable that a French producer, Michel Seydoux, contacted Jodorowsky in 1974 and offered to fund whichever film he fancied making next. Jodorowsky chose a science-fiction novel, Dune. When Seydoux agreed, Jodorowsky realised that he'd now have to sit down and read it.
Published in 1965, Herbert's novel chronicles the battle for control of a desert planet called Arrakis - or Dune. Its teenage hero, Paul Atreides, leads armies and rides giant worms, and so, in the days before digital effects, putting Herbert's sprawling interstellar saga on screen would have been a colossal feat. But Jodorowsky didn't just want to adapt a book, he wanted to "change the public's perceptions... change the young minds of all the world". He wouldn't be making a mere film, he recalls in a 2014 documentary, Jodorowsky's Dune. He'd be making an "artistical, cinematographical god".
'Spiritual warriors'
This grandly mystical tone was typical of the project. Seydoux rented a castle for Jodorowsky to write in, and when his screenplay was finished, the auteur set about recruiting collaborators - or, as he put it, fellow 'spiritual warriors'. The first of these was Jean 'Moebius' Giraud, one of France's most acclaimed comic artists. Working at what Jodorowsky has called a 'superhuman' pace, Giraud broke down the entire film into a storyboard of 3000 drawings. He began with a long, unbroken shot inspired by the opening of Orson Welles' Touch of Evil, the difference being that the camera doesn't just rove around a town, it crosses the universe. And he ended with pictures of Paul being murdered and then transforming into a sentient planet, before flying off to spread good vibes throughout the galaxy. Needless to say, none of this happens in Herbert's novel.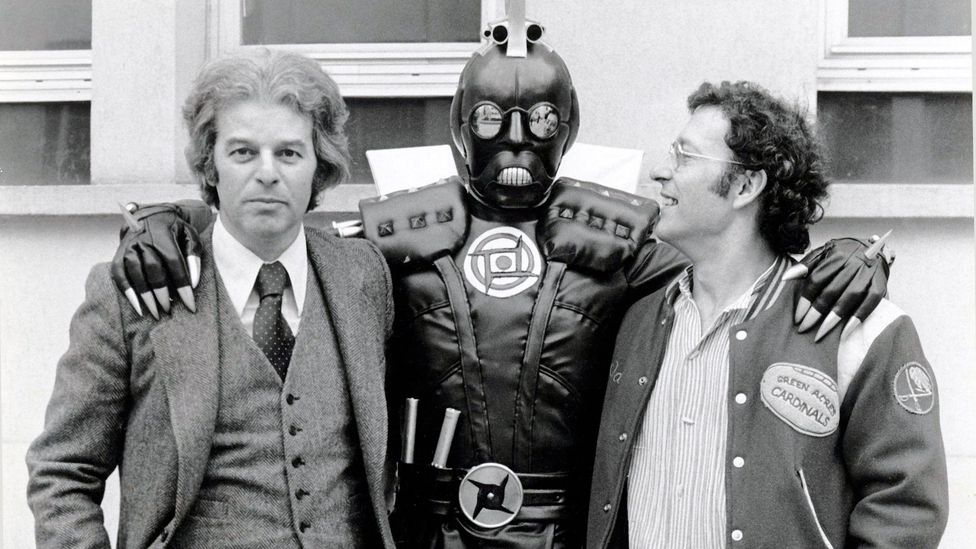 Acclaimed French comic artist Jean Giraud, pictured with Jodorowsky and an alien character in the early 1970s, broke the film down into 3000 drawings (Credit: Alamy)
Jodorowsky gathered his other 'spiritual warriors' in Paris. To handle the visual effects, he employed Dan O'Bannon, who had worked on John Carpenter's debut film, Dark Star. To create the villains' home planet, he picked HR Giger, a Swiss artist who specialised in sleekly sinister biomechanical horrors. And most of the film's music was to be provided by Britain's prog-rock superstars, Pink Floyd, who had just released their eighth album, Dark Side of the Moon.
Dalí dreamt of being the highest-paid actor in Hollywood history, so he asked for $100,000 per hour
To visualise the film's spacecraft, Jodorowsky hired Chris Foss, a British artist known for his airbrushed paintings on the covers of Isaac Asimov's novels, and his line drawings in the ground-breaking sex manual, The Joy of Sex. In Jodorowsky's introduction to a later book of Foss's paintings, the director explains what he expected from the artist: "I wanted jewels, machine-animals, soul-mechanisms... womb-ships, antechambers for rebirth into other dimensions... whore-ships driven by the semen of our passionate ejaculations... humming-bird ornithopters which fly us to sip the ancient nectar of the dwarf stars giving us the juice of eternity... caterpillar-tracked hot rods so vast that their tails would disappear behind the horizon... machines greater than suns wandering crazed and rusted, whimpering like dogs seeking a master... thinking wheels hidden behind meteorites, waiting, camouflaged as metallic rocks, for a drop of life to pass through those lost galactic fringes to slake thirsty tanks with psychic secretions." How could Foss resist?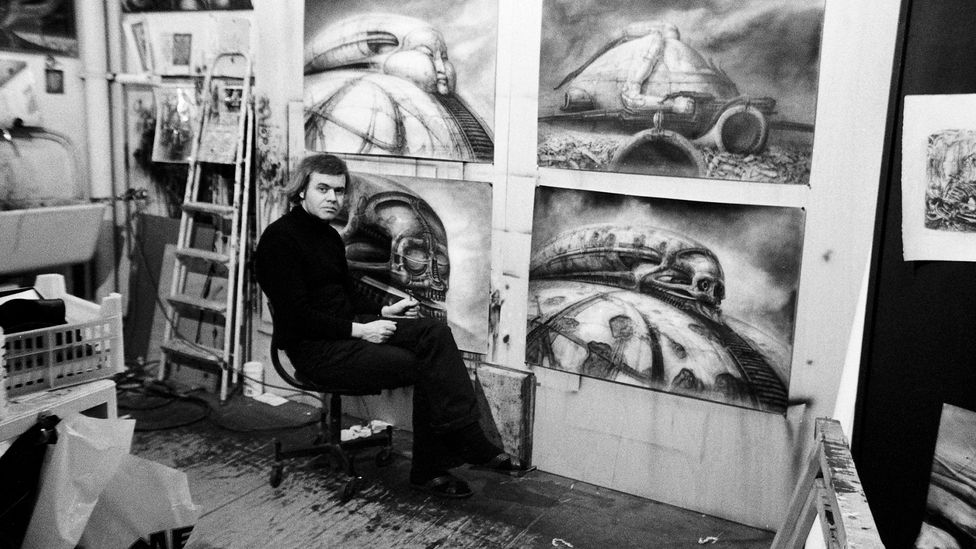 Jodorowsky hired Swiss artist HR Giger to create the visuals for Dune, while prog-rockers Pink Floyd were to provide most of the film's music (Credit: Alamy)
Now all Jodorowsky needed were actors. In the role of the messianic Paul, he cast his own son, Brontis, who was then subjected to two years of intensive martial arts training. (Brontis Jodorowsky went on to play Nicolas Flamel in last year's Fantastic Beasts: The Crimes of Grindelwald.) But the director looked farther afield for the rest of his cast, signing up such legendary figures as Mick Jagger, David Carradine, Udo Kier, and Orson Welles.
Welles consented to appear in the film after Jodorowsky promised to buy him dinner in his favourite Paris restaurant every night of the shoot. But he wasn't the film's biggest or most demanding star. To play the emperor of the galaxy, Jodorowsky approached none other than Salvador Dalí. When they met in the San Regis Hotel in New York, Dalí told Jodorowsky that he was interested, but that he had a few conditions. The emperor's throne had to be "a toilet made of two intersected dolphins"; Dali's own friends had to play the emperor's courtiers; and he wouldn't be reading Jodorowsky's script. "My ideas are better than yours," reasoned Dalí. He also dreamt of being the highest-paid actor in Hollywood history, so he asked for $100,000 per hour. Jodorowsky accepted. He then cut down the emperor's scenes so that Dalí would be needed for no more than an hour, and the rest of his lines would be spoken by a robotic lookalike.
Hollywood wanted Dune to be two hours long. Jodorowsky thought that 10 or 12 hours would be more appropriate
As crafty as this was, Dune was getting expensive, and in late 1975, Jodorowsky and Seydoux flew to Los Angeles to secure the final $5 million they needed before the film could go into production. They brought with them a specially printed hardback book the size of a breezeblock containing the screenplay, Giraud's storyboards, and designs by Giger, Foss and O'Bannon. Every detail was there. And yet no one could believe that the taboo-smashing madman behind El Topo and The Holy Mountain could pull it off. "Everything was great except the director," remembers Seydoux in the documentary.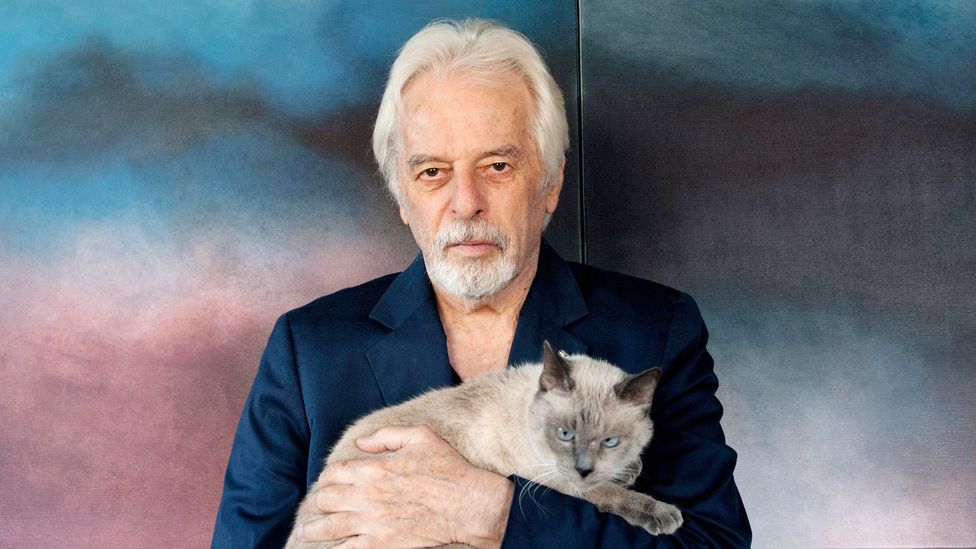 No one believed that the man behind El Topo and The Holy Mountain would be able to pull off the feat of directing Dune (Credit: Getty)

This may seem monstrously unfair, considering the methodical preparation Jodorowsky had put in. But his refusal to compromise on the film's running time might just have been a factor. Hollywood wanted Dune to be two hours long. Jodorowsky thought that 10 or 12 hours would be more appropriate. In the circumstances, you can hardly blame the studio executives who decided that if they were going to bankroll one space opera featuring a desert planet and a young hero who develops psychic powers, then it wasn't going to be Dune. It was going to be Star Wars.

Still, Jodorowsky's work didn't go to waste. He and Giraud recycled many of their concepts for a series of graphic novels, The Incal, which began publishing in 1980. O'Bannon went on to make Alien with Ridley Scott, and he brought three of his colleagues from Paris with him - Giraud, Foss and Giger. Meanwhile, the illustrated Dune screenplay was passed around Hollywood, and you can glimpse its influence, whether conscious or unconscious, on Flash Gordon, The Terminator, The Fifth Element, and numerous other science-fiction hits. Jodorowsky's visionary folly had quite an impact for a film that wasn't made. If it had gone ahead, who knows how seismic that impact might have been?

Love film? Join BBC Culture Film Club on Facebook, a community for film fanatics all over the world.

If you would like to comment on this story or anything else you have seen on BBC Culture, head over to our Facebook page or message us on Twitter.

And if you liked this story, sign up for the weekly bbc.com features newsletter, called "If You Only Read 6 Things This Week". A handpicked selection of stories from BBC Future, Culture, Capital and Travel, delivered to your inbox every Friday.

;