From 'Bremain' and 'Bregret' to 'Euro-Fudge', Christine Ro takes a look at the new phrases and expressions coined by a referendum.
E
Earlier in March, the British poet Brian Bilston published a new piece on Twitter. Entitled Meaningful Vote, it ends with the lines "How foolish, it seems/How senseless, absurd/To redefine a nation/In pursuit of a word". 'Brexit' has quickly shot into everyday use – as inevitable in British conversations as 'sorry' or commentary on the weather. For those who aren't yet Brexhausted, there are some interesting parallels between 'Brexit' (the word) and Brexit (the political phenomenon).
More like this:
- Seven words that can help us be calmer
- The earliest fragments of English
- Around the world in 80 words
It might seem a long time ago now, but Brexit was preceded by Grexit. A pair of Citigroup economists first used the term 'Grexit' in February 2012, to refer to the possibility of Greece leaving the eurozone. Three months later, Peter Wilding coined 'Brexit', describing it as 'another sad word', in a think-tank article. Wilding, a solicitor, worked on EU policy and media for the Conservative Party under David Cameron. He's a Remainer who thinks that the catchiness of 'Brexit' helped the Leave campaign, and thus now regrets creating the word. This may be the original Bregret.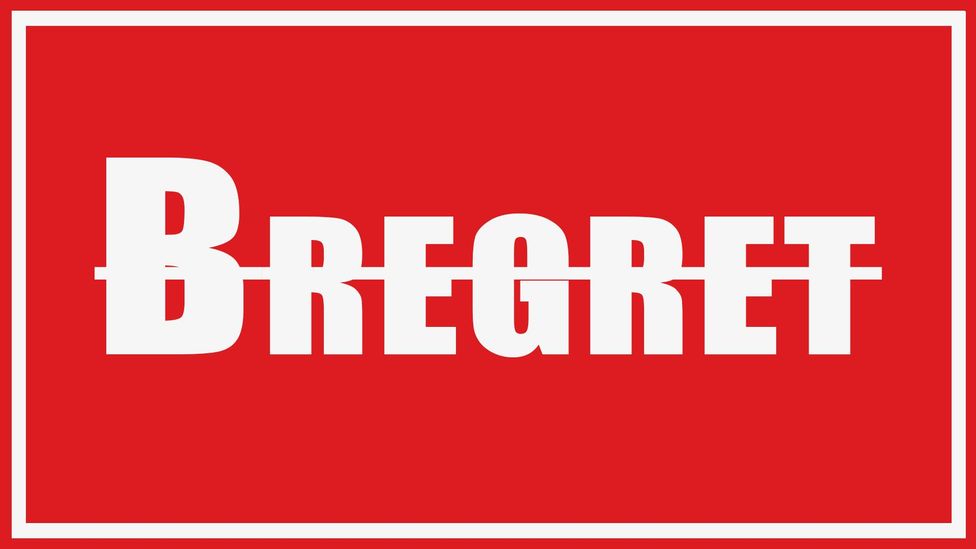 According to Peter Wilding, who coined 'Brexit', the word could become "an epitaph for a nation's decline and possible fall"
An additional irony is that 'Brexit' has become a rallying cry for those who want a more distant relationship with Europe, when the word 'exit' is a borrowing from Latin. "Because of the word itself, we have been painted into a corner," argues Cardiff University linguist Lise Fontaine. "By accepting this term, by repeating it, by making it so frequent that it comes out automatically, we have closed down alternative perspectives and ideas about ending the UK's membership with the European Union." These alternative perspectives might have included more attention from the outset to Northern Ireland, which is of course part of the UK but strictly speaking not part of Britain (the large island of England, Wales and Scotland).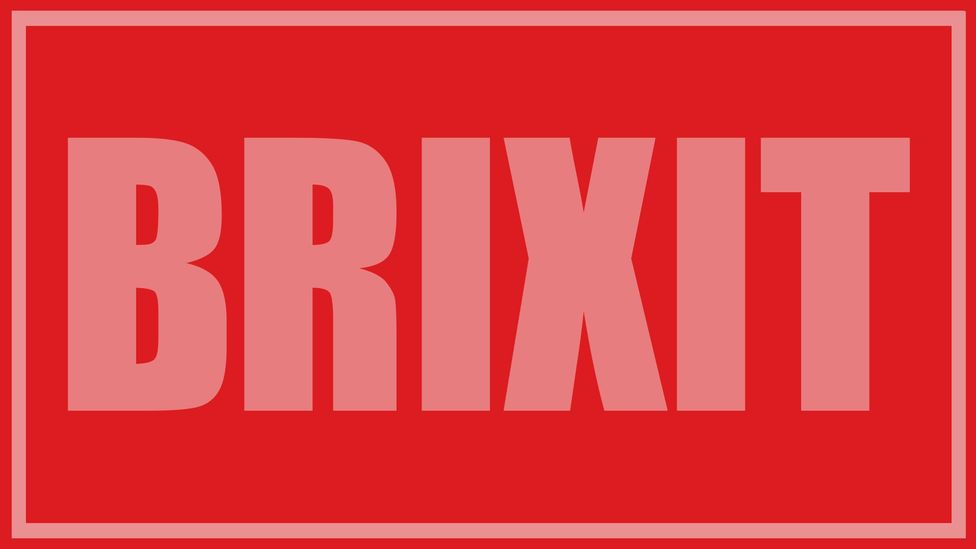 In June 2012, The Economist published an article with the headline 'A Brixit looms' – but the word lost out to Brexit in common usage
Fontaine's research into the semantics of 'Brexit' shows that after a brief flirtation with the 'Brixit' spelling, 'Brexit' became standard. But in the early days 'Brexit' was marked with quotation marks, boldface, definitions, and terms like 'so-called'—showing that even with a standardised spelling, the term's usage hadn't become fully normalised.
Indeed, 'Brexit' didn't take off for several years, until the lead-up to the 2015 general election in the UK. One of Cameron's campaign pledges was for a renegotiation of the British relationship with the EU. It was from this period, and especially following the announcement of the referendum, that 'Brexit' exploded. Fontaine recalls suddenly hearing the term everywhere in cabs and pubs. In 2016 Collins Dictionary named it the word of the year. By the end of 2016 it was a global word, according to the Oxford English Dictionary, which has also noted related coinages like 'Brexit dividend'.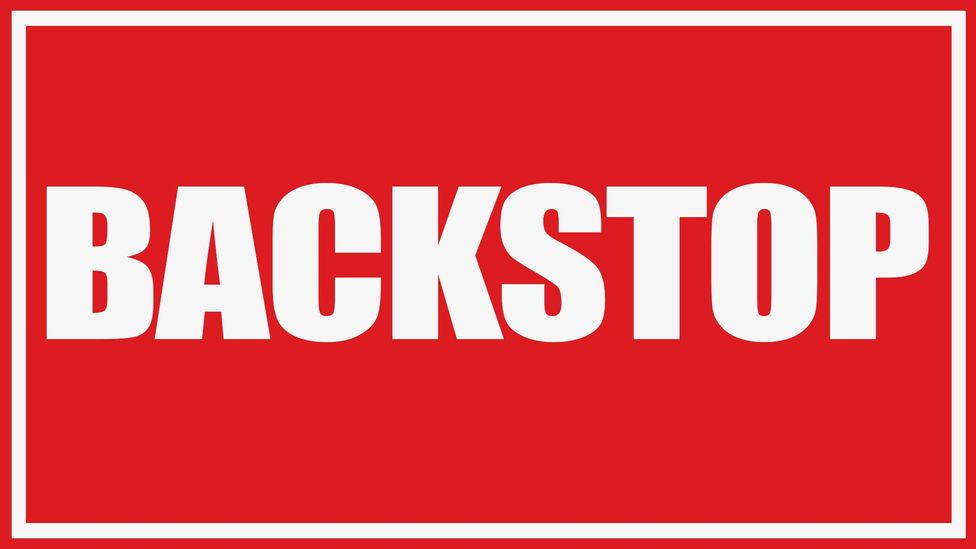 'Backstop' used to refer to sports or finance, but has taken on new meaning since the 2016 referendum
In addition to the flourishing of new terms, Brexit has brought certain words into new or changed prominence. 'Unicorn' has become a term used to discredit 'unrealistic' Brexiteers, with the European Council president Donald Tusk sharing a letter from a six-year-old featuring a drawing of the mystical creature. 'Backstop' is another example. Until late 2017, web search results for 'backstop' were dominated by sports fans or finance experts. It's since become synonymous with the open border between Ireland and Northern Ireland – a sticking point in the Brexit negotiations.
Turning 'Brexit' into art
'Backstop' and its variations are just a few of the many terms that appear in The Brexit Lexicon, a video installation by artist Simon Roberts. This artwork contains two parts: an 80-minute video of a newsreader reciting an alphabetised list of words and phrases related to Brexit; and a projection of the teleprompter he's reading. The effect is overwhelming.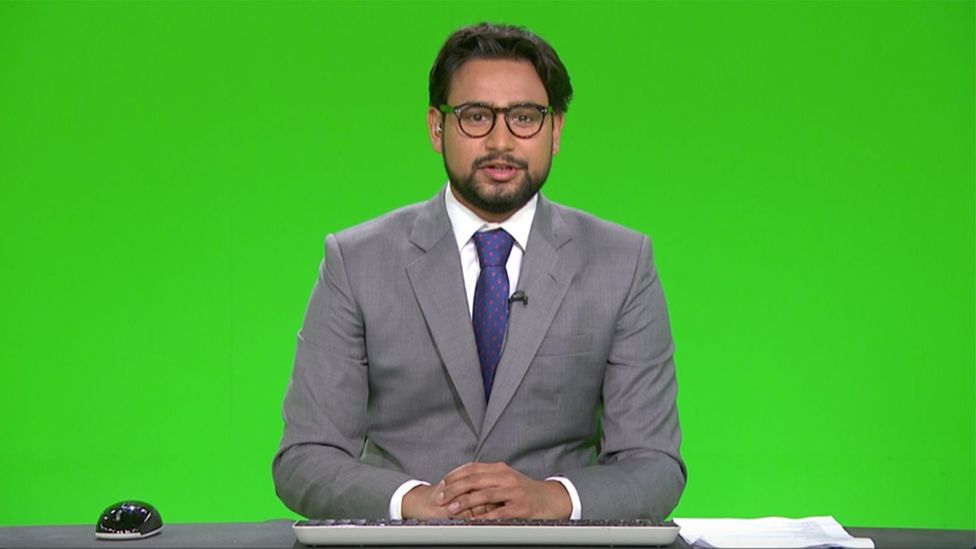 Artist Simon Roberts has created a Brexit lexicon, collecting nearly 5,000 expressions from social media and the news
Roberts has been collecting these terms since the day after the referendum, whose result shocked him into wanting to make artwork about Brexit. It was a laborious process to collect this lexicon. For two years Roberts scoured social media and news media to make note of nearly 5,000 new expressions describing some aspect of Brexit. Early on he noticed an infusion of technical terms, and then a flowering of political soundbites. There was also a clustering of expressions around specific events, such as the July 2018 Brexit plan agreed at the Chequers country house. This gave rise to, among many other phrases, 'Chequers Blueprint', 'Chequers Checkmated', 'Chequers Euro-fudge' and 'Chuck Chequers'.
It's clear from The Brexit Lexicon that 'Brexit' has spilled outside the political realm. Since the referendum there have been dozens of new company registrations with 'Brexit' in their names, as well as applications for trademarks for items like Brexit biscuits and Brexit energy drinks.
The international spread of 'Brexit'
A few aspects have helped 'Brexit' become ubiquitous. One is the playfulness of English, particularly British English. The British tabloids have excelled at punning headlines in the post-referendum era. A sampling of the newspeak collected for The British Lexicon – including 'All the Authority of a Smacked Blancmange', 'Fudgiest Fudge in the History of Euro-fudge', and 'Ambitious Managed Divergence' – shows the variety of dark humour, bureaucratese and linguistic novelty people have employed in attempts to explain Brexit.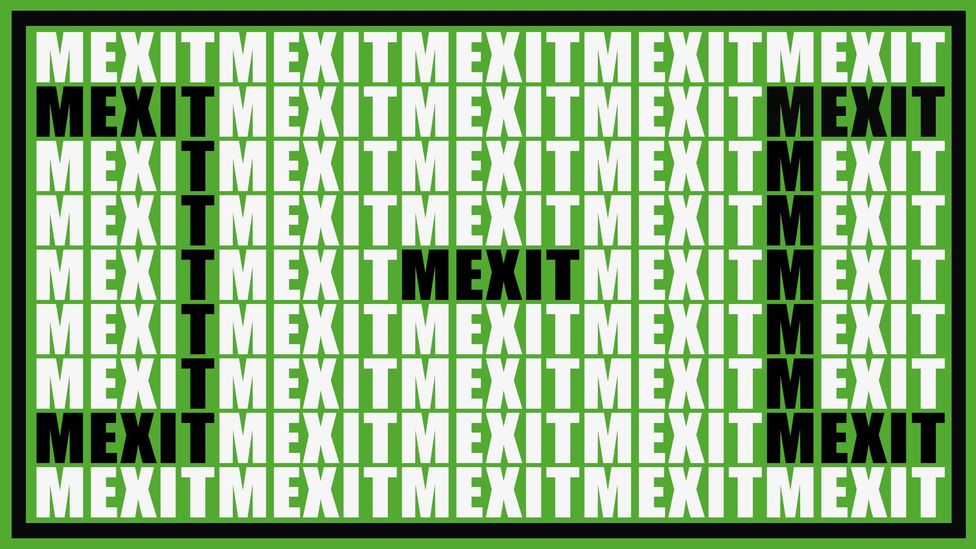 Fans around the world reacted against the retirement of Lionel Messi from international football, asking for a referendum on 'Mexit' before they let him retire
"English has a long and rich tradition of verbal humour. British media in particular are no strangers to various kinds of wordplay," says Gordana Lalić-Krstin. She and Nadežda Silaški, who teach language at the University of Belgrade, have researched other neologisms (or new terms) influenced by Brexit.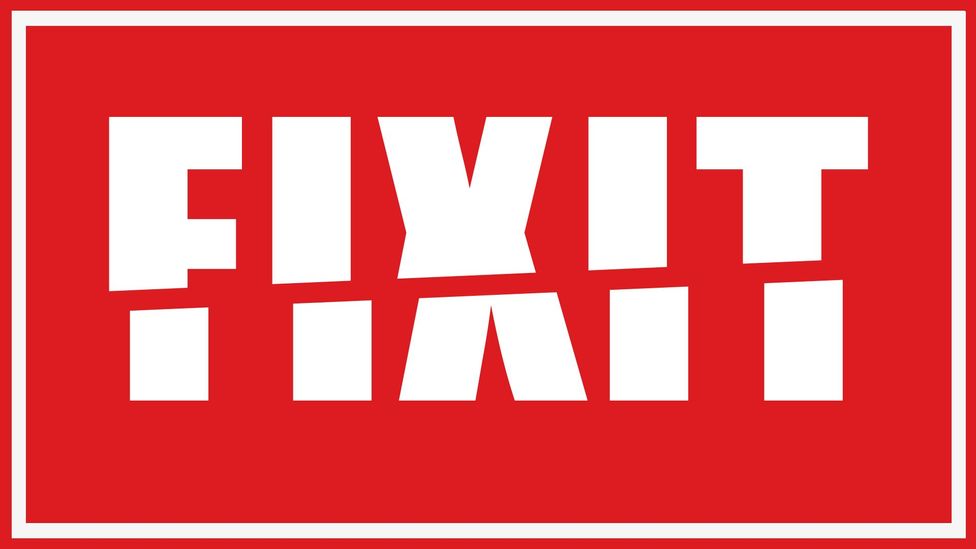 A petition with 53,000 signatures prompted the Finnish government to debate the country leaving the eurozone in 2015, inspiring the word 'Fixit'
'Brexit'has given rise to possibilities like 'Califexit' (which could be the title of a Red Hot Chili Peppers album, and defines California leaving the US) and 'Fixit' (which sounds like a plumber's tool, but refers to the possibility of Finland leaving the EU). Silaški and Lalić-Krstin have also recorded this structure being used in terms like 'Mexit' (for the retirement of footballer Lionel Messi) and 'Trexit' (if a US resident decides to leave the country due to Donald Trump).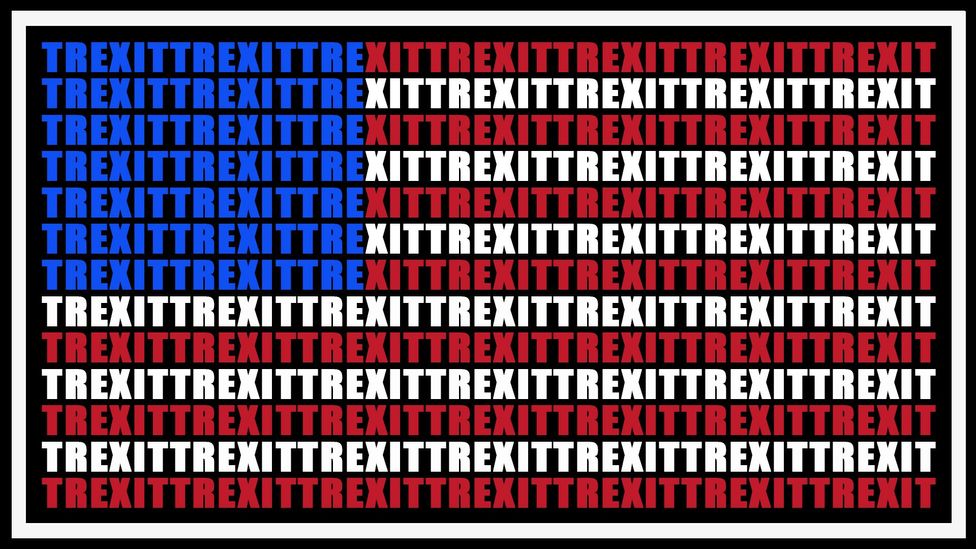 'Trexit' has many meanings, including Trump supporters rejecting the establishment and the possibility of the President's impeachment
These reshapings are helped along by the international reach of English. "The global dominance of English, especially on the internet, means that words spread fast, and may be adopted by different languages or by different varieties of English more readily than ever before," Lalić-Krstin says. "'Brexit' is an internationalism, ie a word that is recognisable globally and has entered many other languages in its original form and meaning, instead of being translated."
Ambiguity is something that is an advantage for this kind of word, where you can capture a meaning that's got movement to it, but use it as a noun instead – Lise Fontaine
There's also the malleability of the word itself (and of parts of speech in the English language more generally). Fontaine comments: "'Exit' is one of these very flexible words that doesn't easily get classified as a strict noun or as a strict verb. So I think that ambiguity is something that is an advantage for this kind of word, where you can capture a meaning that's got movement to it, but use it as a noun instead. It opens up all kinds of potentials that it wouldn't otherwise have." Even though dictionaries are generally classing 'Brexit' as a noun, it's undergoing a process of denominalisation, or verbing, such as in references to Brexiting.
Fontaine calls 'Brexit' a complex nominal, or a noun that packs in a great deal of meaning. Rather than using a wordy phrase like 'the possible exit of Britain from the European Union', Fontaine says, "it's kind of got sentence grammar in a slot that's normally filled by a noun."
"Its being a blend (a portmanteau), in itself a playful formation, almost invited people to toy with it and produce words such as 'bregret', 'regrexit', 'Brexitesque' or 'Brexitannia'," says Lalić-Krstin. "These words are compact yet very expressive."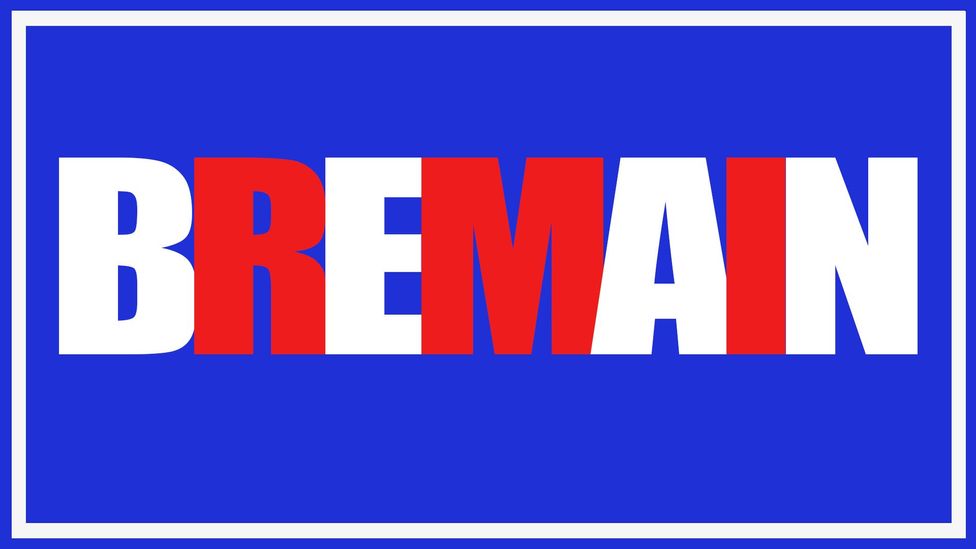 'Bremain' doesn't suggest any risk or threat, so is a less compelling word
And though 'Bremain' is the converse of 'Brexit', Fontaine explains that "their individual grammar is quite different". For one thing, it's not as flexible: "You can't talk about 'the Remain'. It doesn't have a noun counterpart." And it's less compelling as a word because, according to Fontaine, "There's nothing exciting. There's no risk, there's no threat. It's not newsworthy."
'Brexit' past and future
It may seem that Brexit has captured the world's imagination like no other single political coinage. But a precursor is the Watergate scandal in the 1970s. Watergate has continued to influence neologisms decades later, such as 'Monicagate' (for the affair between Monica Lewinsky and Bill Clinton) and 'Piggate' (for an unsavoury allegation involving David Cameron and an Oxford dining club).
As for the future of 'Brexit', regardless of what happens on 29 March? "What should happen with a word that's this common and this frequent is that it should soon have a metaphoric use," says Fontaine. It remains to be seen whether 'pull a Brexit' will refer in the future to dividing a country down the middle, or to ushering in a new period of prosperity and sovereignty.
The Brexit Lexicon will be at the Format Festival in Derby, UK from 15 March to 14 April.
If you would like to comment on this story or anything else you have seen on BBC Culture, head over to our Facebook page or message us on Twitter.
And if you liked this story, sign up for the weekly bbc.com features newsletter, called "If You Only Read 6 Things This Week". A handpicked selection of stories from BBC Future, Culture, Capital and Travel, delivered to your inbox every Friday.