In sci-fi novels, people are often cut off from civilisation by a 'cosy catastrophe'. Sumit Paul-Choudhury looks at how the breakdown of society can usher in a different world.
R
Refugees from some apocalyptic threat – a natural disaster, say, or a killer plague or even zombies or aliens – secure themselves in some bolt-hole. There, they try desperately to call for help from the outside world. But the phone lines are down, the airwaves full of static. So it is that the survivors realise their fate is in their hands alone.
More like this:
- How science fiction helps readers understand climate change
- What our science fiction says about us
- Why Children of Men has never been as shocking as it is now
It's a familiar fictional scenario – but arguably the wrong way round. A massive communications failure would itself have catastrophic consequences, crippling everything from food deliveries to satellite navigation. That point is driven home in Infinite Detail, the debut novel from British author Tim Maughan. In the first of its two time-frames, 'Before', civic-minded hacktivist Rush has cut off access to the commercial internet in Stokes Croft, a counter-cultural enclave of Bristol, and replaced it with a strictly independent local network. In the other, 'After', the global internet has ceased to exist. The Croft has become a walled fiefdom and civilisation has been brought to its knees.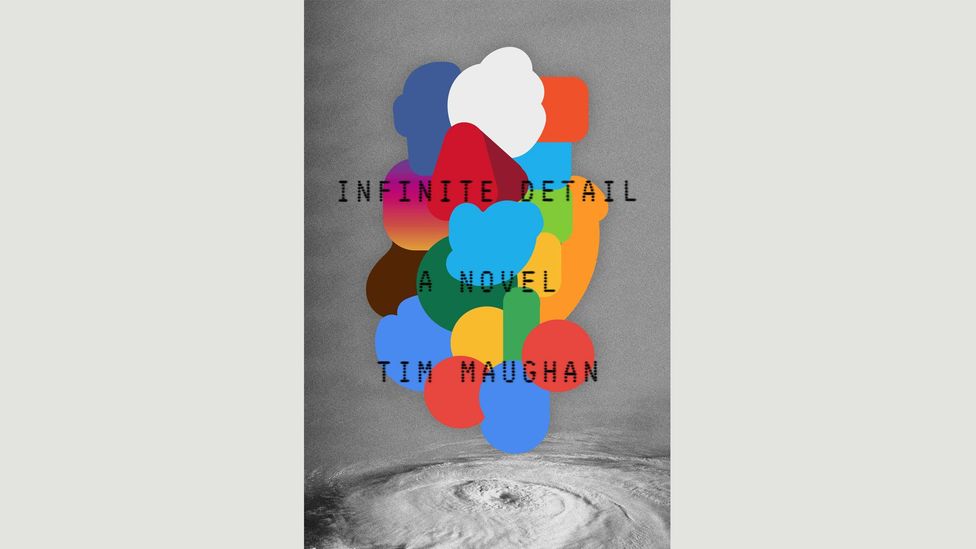 In Tim Maughan's new book Infinite Detail, the global internet has ceased to exist (Credit: Alamy)
Maughan's book, which has won plaudits for its intricate narrative and pointed critique of hyper-connected capitalism, is propelled by our awareness and anxiety of the ways in which digital technology both liberates and constrains us. These are very 21st-Century concerns, but it's still just the latest in a long tradition of fiction which explores what happens when people become cut off from civilisation – or when they choose to cut themselves off. And like its predecessors, it poses the question: is it possible to start all over again?
Island utopias
Post-apocalyptic stories are usually read as dystopias. The idea of our ordered world giving way to something new, and potentially unruly, can be frightening. But Caroline Edwards, who studies such narratives at Birkbeck College, London, says they often carry utopian strains, too. "The apocalypse can facilitate a different kind of social world," she says. "That might seem horrifying to the protagonists, but the writer is posing a serious question: might this new world be better?"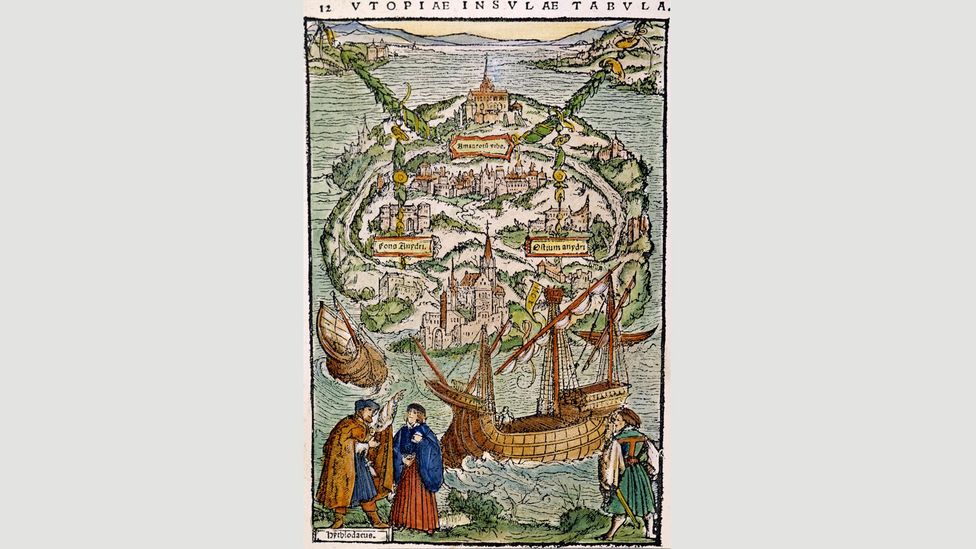 Thomas More's Utopia was actually a puritanical state, in which everyone is being watched (Credit: Alamy)
In fiction, as often in life, such social experiments can only survive if they are isolated from mainstream society. The original Utopia, conceived by Thomas More in 1516, was set on an island allowing its inhabitants to pursue their ideal society without interference from the outside world – but Edwards points out it is only an island because they dug a huge canal to cut it off from the mainland. Many other fictional utopias followed, often in far-flung or inaccessible locales.
It wasn't until the 20th Century that authors began to write in earnest about people forced into new social worlds by the collapse of the old ones – perhaps because the shrinking globe and tumult of two world wars made it easier (and more dramatic) to imagine destroying civilisation than simply escaping it. The island setting lived on: one of the earliest post-apocalyptic novels, John Wyndham's 1951 The Day of the Triffids, concludes with survivors of the vegetable menace setting up home on the Isle of Wight, and the climate change refugees of Megan Hunter's 2017 novel The End We Start From seek safe haven in the Hebrides.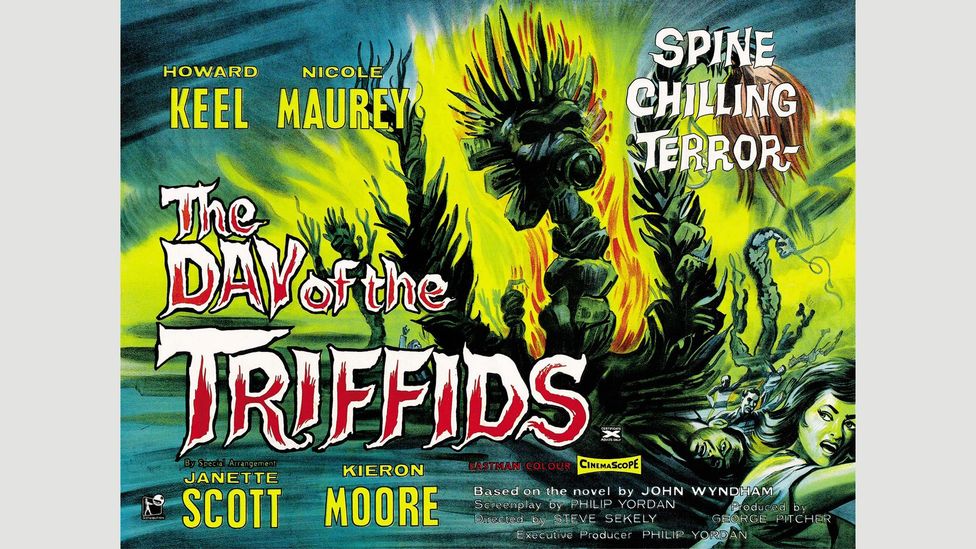 Brian Aldiss described John Wyndham's The Day of the Triffids as a "cosy catastrophe" (Credit: Alamy)
But the isolated enclaves of today's post-apocalyptic fiction come in many forms, with architecture often taking the place of geography. In Emily St John Mandel's award-winning 2014 novel Station Eleven, for example, society gets back on its feet within an airport terminal, surrounded by acres of tarmac, after a killer flu pandemic. Yet they nonetheless serve the same fictive purpose: the world outside may be hostile, but a better one might take shape within their walls – even if the protagonists are forced out of civilisation rather than opting out of it. Once the initial shock has faded, however, they might start to come to grudging acceptance of their new circumstances – or even to welcome them.
Cosy catastrophes
SF maven Brian Aldiss described The Day of the Triffids as a "cosy catastrophe", an apocalypse in which much of the population is done away with offstage, leaving a coterie – whose socio-economic standing is usually suspiciously like the authors' – to lead a spartan but pleasingly straightforward existence amid the ruins. Later apocalypses leave a lucky few making free with the spoils of abandoned shopping malls and stately homes.
Life is tough, and full of hazards, but there is something appealing about the frontier mentality needed to survive in this new world
Even when the wish fulfilment is less blatant, the post-apocalyptic life can seem pleasingly bucolic. Edwards notes that in Station Eleven, society has been returned from the "hyper-accelerated capitalist" milieu to the pace of a horse and cart. Life is tough, and full of hazards, but there is something appealing about the frontier mentality needed to survive in this new world. And there is still room for leisure and beauty: its central characters include a band of wandering troubadours.
The utopian streak can be found in even the seemingly bleakest of stories. JG Ballard's 1975 novel High-Rise memorably opens with a doctor eating a dog on the balcony of his 25th-floor apartment, after the building has plunged into internecine violence. The book reflected contemporary concerns that tower block existence was dehumanising – concerns that solidified as utopian dreams of ultra-modern living gave way to the reality of decaying blocks disconnected from their localities.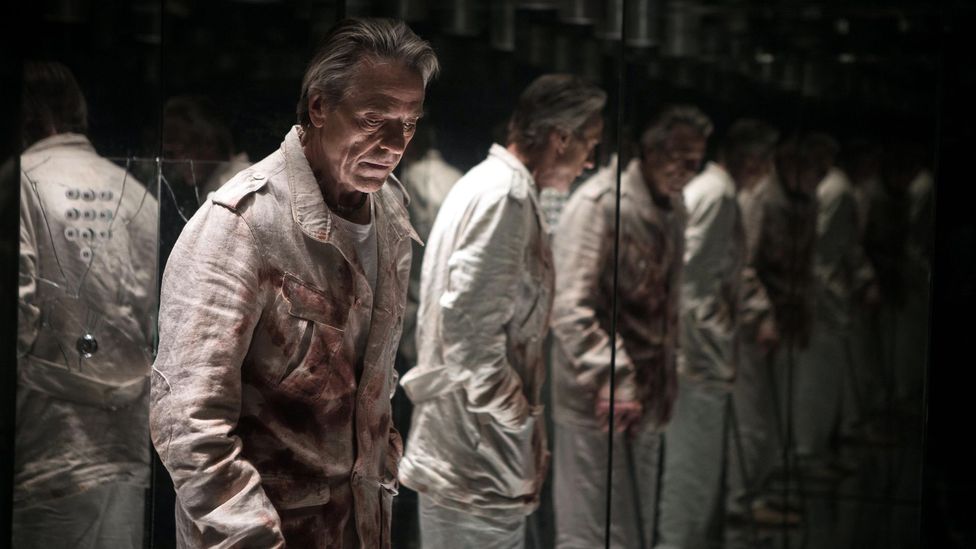 JG Ballard described the high-rise as "a model of the world into which the future was carrying them" (Credit: Alamy)
But even so, Ballard writes in High-Rise: "the run-down nature of the high-rise was a model of the world into which the future was carrying them, a landscape beyond technology where everything was either derelict or, more ambiguously, recombined in unexpected but more meaningful ways".
Simon Sellars, author of Applied Ballardianism, says Ballard often wrote "affirmative dystopias" in which life might be nasty, brutal and short – but people are free to be their authentic selves, rather than forced into conformity. Many of these were set on Pacific islands, but Ballard also wrote a more oblique take on the genre in his 1974 novel Concrete Island, in which an injured man gradually comes to terms with being stranded on a road junction.
Ballard also anticipated the move to technological, rather than physical, sequestration. In a 1977 interview with Vogue, he described how every detail of our lives would be recorded and edited so the best representations of ourselves could "star in a continually unfolding domestic saga". He also understood the psychological pressures that would create: in The Intensive Care Unit, a short story written that same year, a man tries to turn off the screens and interact face to face – only for his disoriented family members to turn brutally on each other.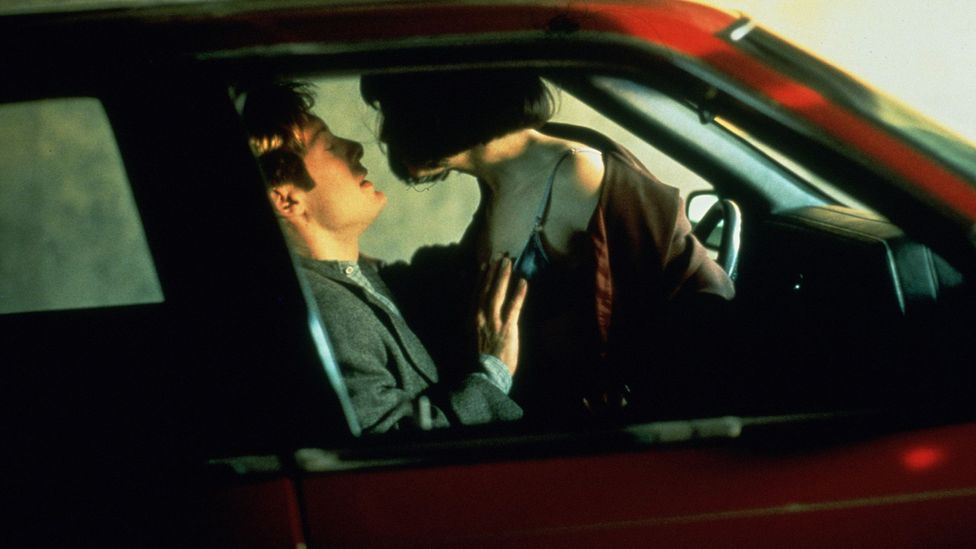 Sellars believes that Ballard would have applied the approach he took in Crash to the internet today (Credit: Alamy)
"Ballard was interested in social breakdown and what happens when the technological props we need to function as civilised beings are taken away from us," says Sellars. In his notorious 1973 book Crash, Ballard had written about obsession with cars; Sellars thinks he might have taken a similar approach to the internet, arguing that "if you take the car to be a sort of cyborg extension of the body in Crash, then it's feasible he would see the internet as the same". But it would take a while for his fellow writers to catch up.
Only disconnect
The dawn of home computing and networking in the 1980s stimulated the emergence of 'cyberpunk' books and films, defined by one of its leading lights, Bruce Sterling, as combining high tech (meaning the internet, VR, etc) with low life (crime, espionage, grifting). In these, the escapist enclaves were online – in virtual spaces beyond the reach of earthly authorities and inequities. That spirit also infused the libertarian pioneers of online culture; it lives on today among cryptocurrency enthusiasts and in the form of the dark web – attempts to become sequestered from the financial system and online surveillance respectively.
Over time, the mood darkened and cyberspace had become something to escape from, rather than to
Over time, the mood darkened and by the time The Matrix was released in 1999, cyberspace had become something to escape from, rather than to. Today, with concerns about "surveillance capitalism", smartphone addiction and social media rising sharply, an internet apocalypse is just the next logical step. Infinite Detail is unusual in featuring both a voluntary withdrawal from civilisation, in the 'Before' time-frame; and a forced one, in the 'After' frame; in both cases, the isolated enclave of the Croft is a place where a hopeful new world is being born.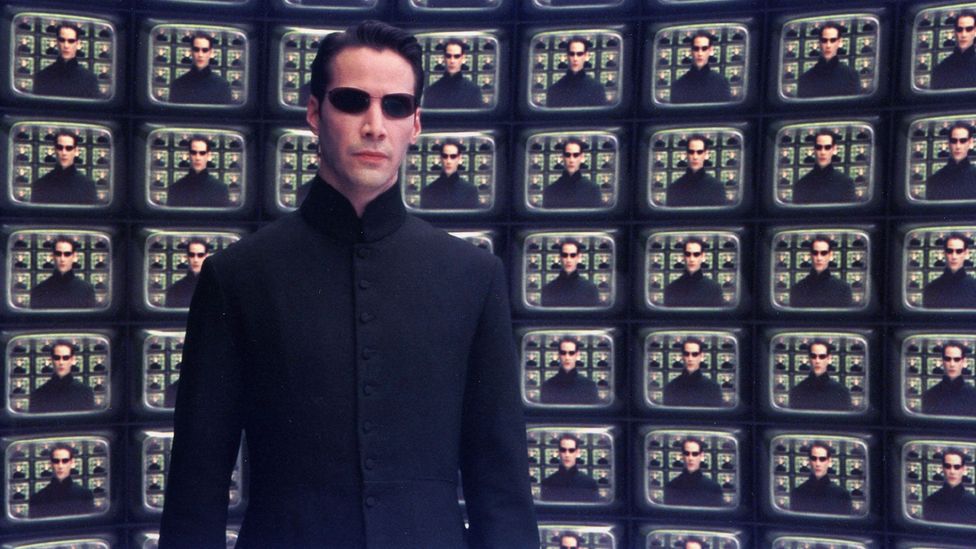 By the time The Matrix came out in 1999, cyberspace had taken on darker associations (Credit: Alamy)
The idea of the entire internet vanishing overnight might seem fanciful, but it's not beyond the realms of possibility. Worries about collapsing computer networks have been mounting since the turn of the century, when fears ran high that computers might not be able to deal with the change of date: the so-called Millennium Bug would cause planes to drop out of the sky and banks to stop working. That risk was averted, but a number of catastrophic scenarios are still possible, ranging from solar flares to malicious hackers.
Yet in other ways, Infinite Detail plays true to form. The post-internet existence of Maughan's Stokes Croft crew has its cosy charms for those old enough to be wistful about the supposed simplicity of pre-internet times: a chapter in which a young blood goes crate-digging for rare wax to play out on his old-school pirate radio station has the fug of nostalgia hanging over it, for example. Life's little luxuries have vanished, the economy has been replaced by the black market and militias patrol the land – but people are free to make their own choices, rather than being coerced by titanic companies.
It's a truism that science fiction doesn't predict the future, but rather helps us to imagine the consequences of our actions today
Maughan's book, as precise and evocative as its title demands, is ultimately clear-eyed in its evaluation of what would be lost, and what gained, if our connections were swept away. Rush falls deeply in love via the internet – and equally deeply into despair when that love is disconnected. Just a generation ago, we took it for granted that losing touch with someone might mean losing them altogether: now, we depend on technology to keep us together.
Social experiments of the kind embraced in post-apocalyptic fiction are increasingly difficult to mount in real life. It's a truism that science fiction doesn't predict the future, but rather helps us to imagine the consequences of our actions today. Many people think it's about time we rethought and unwound our dependency on technology. The process will probably be more gradual than it is in Infinite Detail, but the book helps us better understand why it won't be easy or painless.
As the imperious hackers who take down the internet warn in their manifesto: "This is going to be fun, but also a tough ride. Times will be hard. But it will be all right in the end. You'll see." Perhaps we will.
If you would like to comment on this story or anything else you have seen on BBC Culture, head over to our Facebook page or message us on Twitter.
And if you liked this story, sign up for the weekly bbc.com features newsletter, called "If You Only Read 6 Things This Week". A handpicked selection of stories from BBC Future, Culture, Capital and Travel, delivered to your inbox every Friday.