More than 50 years after the publication of Dave Heath's A Dialogue with Solitude, Michael-Oliver Harding takes a look at the trailblazer's stunning street photography.
M
Most historical accounts of the US in the 1950s and 60s paint a gleeful picture of post-war boom times: high wages, low unemployment, a rock 'n' roll revolution, civil rights and the early echoes of free love and flower power. But you wouldn't pick up on any of that flipping through Dave Heath's masterwork A Dialogue with Solitude (1965), which has been dubbed "the most important book by a photographer in the 1960s" by former National Gallery of Canada curator James Borcoman.
Reprinted in 2000, the book features 82 monochromatic photographs taken between 1952 and 1962 in locations ranging from New York to Korea, grouped into thematic variations on the topic of solitude (anarchy, poverty, youth, race, and so on). Often unaware of the photographer's presence, the pensive characters Heath introduces appear suspended in time and isolated from their crowded surroundings – whether a police officer in the aftermath of a drowning in Central Park or young lovers tenderly embracing on the subway. Heath crafts close-up portraits that reveal the private intensity of these strangers, deeply absorbed in thoughts yet somehow also longing for connection. His photos provide a rare window into the melancholy and trepidation of everyday Americans as epochal events were playing out across the country.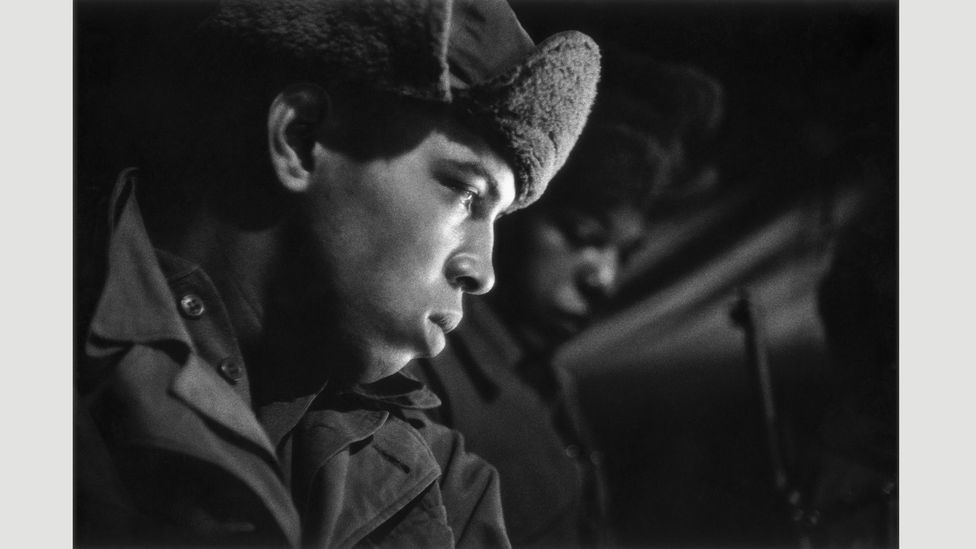 Al Miller, Korea, 1953-54 (Credit: Dave Heath / Steidl / Le Bal)
Sadly, it's no coincidence that Heath captured this muted angst so eloquently. Born in Philadelphia in 1931, the largely self-taught artist was forever scarred by the abandonment of his parents when he was four, and the string of foster homes and orphanages he subsequently moved through. Heath has said that photography gave him a way of entering the world and channelling this unresolved turmoil. And while his soulful yet severe photographs might have initially seemed at odds with the dominant US narrative of 1960s emancipation, the passage of time has allowed people to properly digest the deeper emotional truths and ambiguities he portrayed. 
He internalised everything and used the people he was photographing as projections of himself – Stephen Bulger
Stephen Bulger, a Toronto gallerist who has represented him for the past two decades, believes Heath's account of that period was the more truthful one. "There was great prosperity, but Dave didn't come from a rich background," Bulger tells BBC Culture. "Dave was rich in creativity, but not monetarily. He was able to scrape by and be an artist at a pregnant time in American history. But instead of getting overwhelmed by the spectacle of it all, he internalised everything and used the people he was photographing as projections of himself."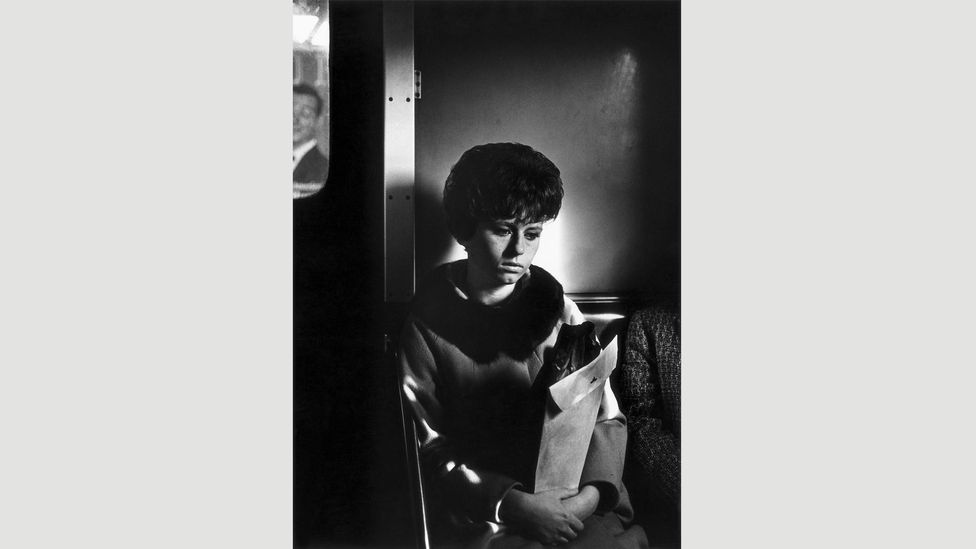 Elevated in Brooklyn, New York, 1963 (Credit: Dave Heath / Steidl / Le Bal)
Peers described Heath, who died in 2016, as a master of the darkroom – his friend Robert Frank paid him to print images for an exhibition at the Art Institute of Chicago – and his first solo exhibition in 1958 was held at the same Manhattan beatnik hangout where the likes of Jack Kerouac and Allen Ginsberg would congregate. Heath's name recognition abroad has been on a steady climb since Paris's Le Bal organised the first major European survey of his work last autumn. That exhibition is currently on view at The Photographers' Gallery in London.
"He's what we would call a photographer's photographer," considers Bulger. "Certainly with some collectors, all the curators and many of the photo dealers working with mid-century black and white photography, he was held in high regard. But it really wasn't until [Kansas City photo curator] Keith Davis committed to doing the show Dave needed for years, which was a proper career survey, that his legacy was cemented." 
'Introversion of a poet'
Heath took an early interest in photography after coming across what he described as a life-changing 1947 Life magazine photo-essay about a Seattle orphan. Inspired by the possibilities of the medium to go beyond mere reportage, he began training his 35mm lens on pedestrians and patrons at various Philadelphia fairs and parades in the late 1940s. When drafted to serve in the Korean War, he packed his camera along and captured compellingly contemplative portraits of his fellow soldiers.
Carl Dean Kipper, Korea, 1953-54 (Credit: Dave Heath / Steidl / Le Bal)
In 1957, he put an end to his artistic isolation upon relocating to New York, where he not only established himself as a serious artist but also found a like-minded creative tribe, many of whom frequented the Greenwich Village Camera Club. He studied under photo-essay pioneer W Eugene Smith and fraternised with fledgling street photographers Garry Winogrand and Lee Friedlander. He also received fellowships from the Guggenheim Foundation, making it possible for him to travel across the US in the early 1960s and chronicle the seismic shifts at play in US society. But unlike peers who aspired to break ground in photojournalism, Heath was decidedly elsewhere in his sensibilities.
I believe it all goes back to the loss of my mother, the emotional trauma – Dave Heath
In a 1987 interview re-published in last year's Dialogues with Solitudes, Heath recalled not having the required "aggression" to become a journalist. "The other guys had the psychological drive, my timidity held me back," he said. "I think it's the difference between the introversion of the poet and the extroversion of the journalist. That doesn't mean good or bad, it's just a matter of character. Over the years, my work became more private and inward."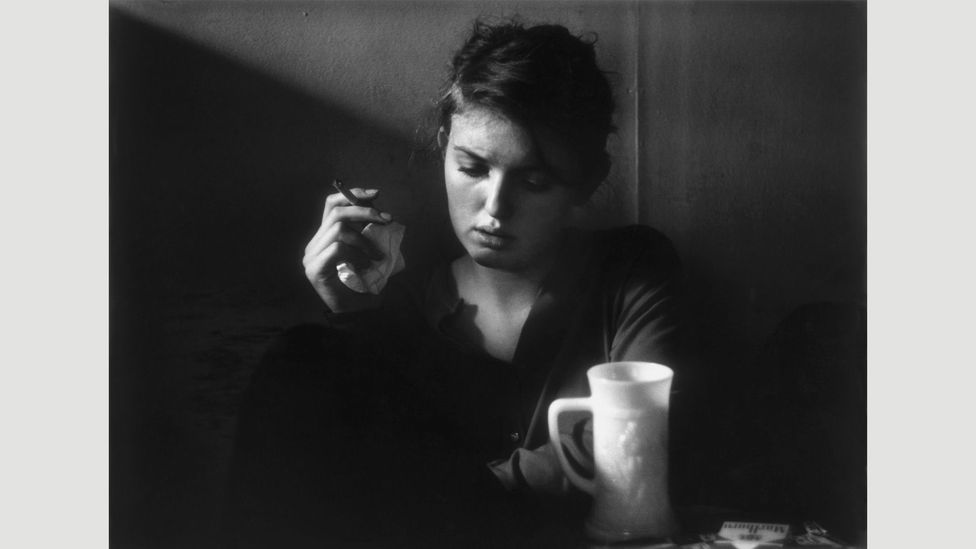 Jennine Pommy Vega, Seven Arts Coffee Gallery, New York, 1959 (Credit: Dave Heath/Steidl)
It's no surprise that the Le Bal curators paired Heath's wistful body of work alongside three cult US films of the 1960s that broached solitude (including 1967 documentary gem Portrait of Jason by Shirley Clarke). His images bear witness to a kind of a post-war apprehension and unease about the fast-changing relationship between individuals and their broader urban environment.
Heath was a wounded person through and through, and his art was shaped by a yearning for connection and a chronic inability to get there. In that same 1987 interview, Heath remarked that his solitude had been the single greatest driving force in his life. "I believe it all goes back to the loss of my mother, the emotional trauma. I've been creating this work, trying to get to the point of mourning, but it sucks me down more and more instead of releasing me."
Everyday folks and urban outsiders
Heath also set himself apart from photojournalist purists by embracing the medium's countless creative possibilities. He would crop out or darken parts of an image, and employ unconventional darkroom methods such as burning, dodging or bleaching prints to direct viewers' attention as desired. Also known as a master of sequencing, in a pre-photo book era when practitioners were largely focused on the single, isolated photograph, Heath's tension-ridden juxtapositions and multi-layered, image-and-text sketches were nothing short of groundbreaking.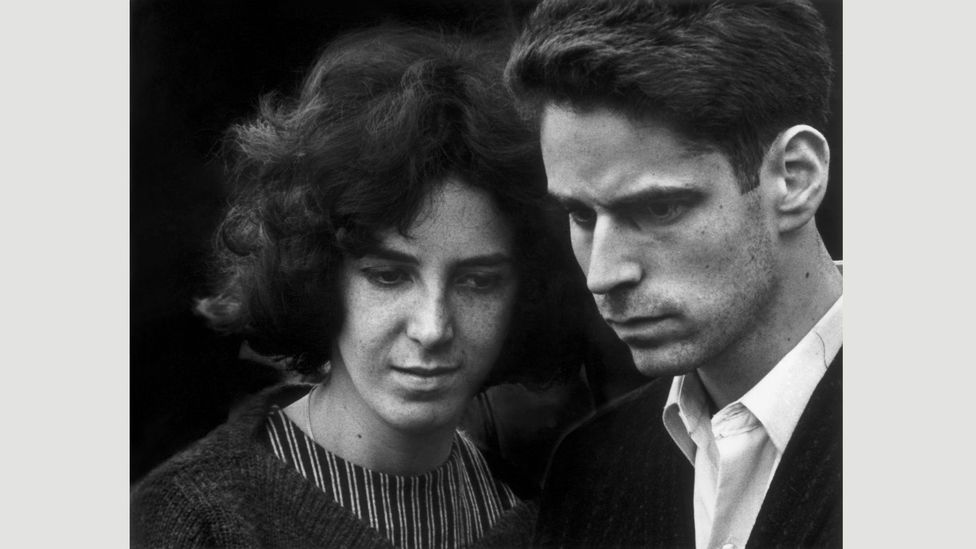 Photo 049, New York, circa 1960 (Credit: Dave Heath / Steidl / Le Bal)
Keith Davis, who organised the first major retrospective of his work at the Philadelphia Museum of Art in 2015, nicely sums up the sheer evocative power of Heath's craft. "He takes a photograph of a trivial event – a little kid tripped and hurt his knee, that's it – but through his own expressive psyche, transforms it into something much more mythic and potent in meaning," he recently told an audience at the Amon Carter Museum of American Art in Texas.
For all his early career promise, Heath's pursuit of street photography would be shelved indefinitely upon moving to Toronto, Canada in 1970 to teach at Ryerson University – an offer made all the more enticing by his moral opposition to the Vietnam War. He spent more than two decades there, where he acquired a reputation for being attentive and brilliant but also acutely intimidating and capable of bringing students to tears. Chris Buck, an award-winning celebrity photographer who studied under Heath in the mid-80s, considered him a mentor.
He experienced so much pain and struggle in his childhood that he was afraid to really go to that place and dig deep into the pain – Chris Buck
"He was never one to dismiss a student as being untalented or unworthy of his attention or respect," Buck tells BBC Culture. "Despite his reputation for being very frank in his assessments, he was really respectful of the process people go through to become real artists, or to get closer to their vision." While Buck acknowledges Heath's body of work as important, he believes his former advisor was a better teacher than photographer. "And I'd be curious, if you caught Heath at a more candid moment in his life, if he would have said the same."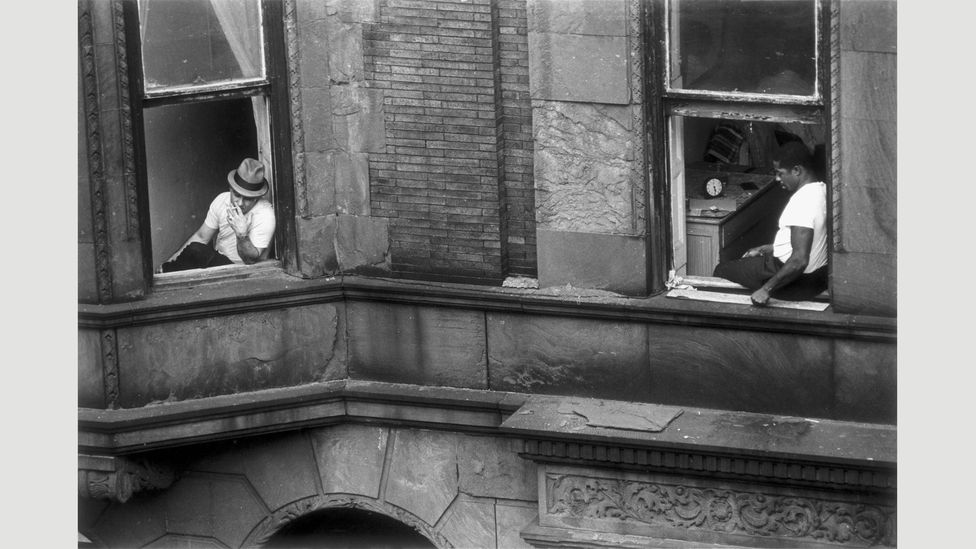 Untitled, circa 1960 (Credit: Dave Heath / Steidl / Le Bal)
An early adopter of many technologies, Heath kept producing work in many forms – expressive audio-visual slide programs, Polaroid series and digital colour photography – well into the first decade of the 21st Century. That said, nothing struck a chord quite like A Dialogue with Solitude. With that remarkably prescient project, which is still being reappraised, Heath sought out kindred souls in a fast-changing US – everyday folks and urban outsiders – in an attempt to connect with them and reveal their common humanity.
As for why Heath remains a little-known master of the photo medium? Buck thinks it has to do with him not capitalising and building upon A Dialogue's momentum after the 60s. "Had he done more work, he would have gone deeper and more personal," Buck reckons. "But I think he experienced so much pain and struggle in his childhood that he was afraid to really go to that place and dig deep into the pain. Had he done so, he would have had the kind of mainstream success of someone like Lee Friedlander."
Dave Heath: Dialogues with Solitudes is at The Photographers' Gallery in London until 2 June 2019. Multitude, Solitude: The Photographs of Dave Heath is at the National Gallery of Canada in Ottawa until 2 September 2019.
If you would like to comment on this story or anything else you have seen on BBC Culture, head over to our Facebook page or message us on Twitter.
And if you liked this story, sign up for the weekly bbc.com features newsletter, called The Essential List. A handpicked selection of stories from BBC Future, Culture, Capital and Travel, delivered to your inbox every Friday.