T
The Beatles are band that needs little introduction. They're behind some of the most famous songs of all time, and changed the way music was made. So, it was interesting to see the hashtag #MostUnderratedBeatlesSong trending on Twitter over the weekend.
The suggestions from tweeters were wide and varied, it seemed there were as many criteria for selection as there were suggestions. But in honour of Sir Paul McCartney's birthday (18 June), and in anticipation of Danny Boyle's film Yesterday being released, where there's a world in which almost all memory of the Fab Four has been erased, we thought we'd add our suggestions to the list.
Our criteria: We picked songs that weren't the standout tracks on albums at the time, and did not appear on the Red or Blue compilation albums (anthologies are a different matter). With no further ado, here are the Beatles songs that we think deserve more time in the limelight.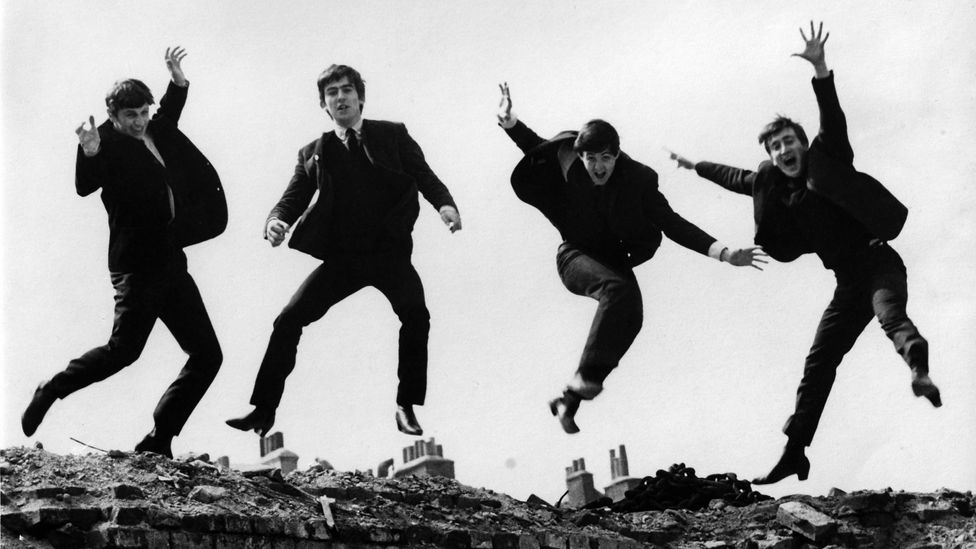 Hold Me Tight (1963)
A song that was an early, if somewhat unloved, Lennon-McCartney original composition. "It was a pretty poor song and I was never really interested in it either way," said Lennon. "Hold Me Tight was a failed attempt at a single which then became an acceptable album filler," said McCartney. Yet there's a vitality about the song that encapsulates an essential spirit of the beat movement, in part because the track was sped up to raise the key from E to F. And some clever songwriting flourishes hint at what innovation was to come – from the intro that sounds like you're listening to a song already underway, to the 'chorus' that is the second half of the verse, to the way the word "you" connects the second verse and bridge.
No Reply (1964)
The song that opened the album Beatles For Sale. No Reply was originally written by John Lennon for Tommy Quickly, who was also managed by Brian Epstein. It may be a mid-tempo song, but this is Lennon sounding at his most pained and emotionally charged. The lines "I saw the light" and "I nearly died" are almost screamed out to express the horror of seeing his girlfriend cheating on him. Even when the handclaps come in, they add weight and tension to the unfolding tragedy. Lennon said No Reply marked a songwriting milestone for him. "Dick James, the publisher, said, 'That's the first complete song you've written where it resolves itself. You know, with a complete story'," said Lennon.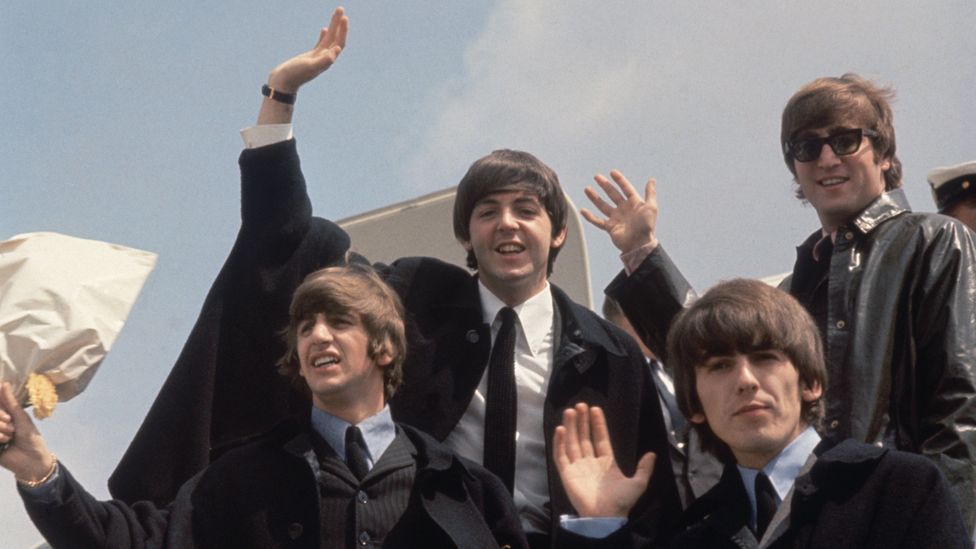 I'm A Loser (1964)
Track two on the Beatles For Sale album was the first Lennon song directly influenced by Bob Dylan. "That's me in my Dylan period," said Lennon. "Part of me suspects I'm a loser and part of me thinks I'm God Almighty." The result was that Lennon began to explore his own feelings more in song, with lines like "Although I laugh and I act like a clown/Beneath this mask I am wearing a frown". Lennon said that if Dylan could use the word "clown", which he had previously considered as being "artsy-fartsy", then so could he. "Looking back on it I think songs like I'm A Loser and Nowhere Man were John's cries for help," McCartney told Barry Miles in 1994. "We used to listen to a lot of country and western songs, and they were all about sadness and 'I lost my truck', so it was quite acceptable to sing 'I'm a loser'. You really didn't think about it at the time, it was only later you'd think, 'God! That was pretty brave of John'."
Rain (1966)
AKA Ringo Starr's finest drum performance on a Beatles song. The B-side to Paperback Writer was the Beatles' first release that tried to capture the LSD experience on record. Lennon claimed his backwards vocals at the end was inspired after being under the influence, and threading a rough mix tape of the song into his tape recorder the wrong way around. The band had also discovered that slowing down the speed of their recordings revealed hidden depths. They recorded the rhythm track of Rain fast, so that the texture of the song changed when the tape was played back at normal speed. The effect on the drums was that it sounded like it was coming from an enormous drum kit. "I think it's the best out of all the records I've ever made," said Starr. "Rain blows me away…I feel as though that was someone else playing – I was possessed!" Rain may not have been popular at the time, but it's become one of the band's most beloved B-sides, and between this and Tomorrow Never Knows it marks the time in which the band was transitioning from Beatlemania to the experimental band who would revolutionise music.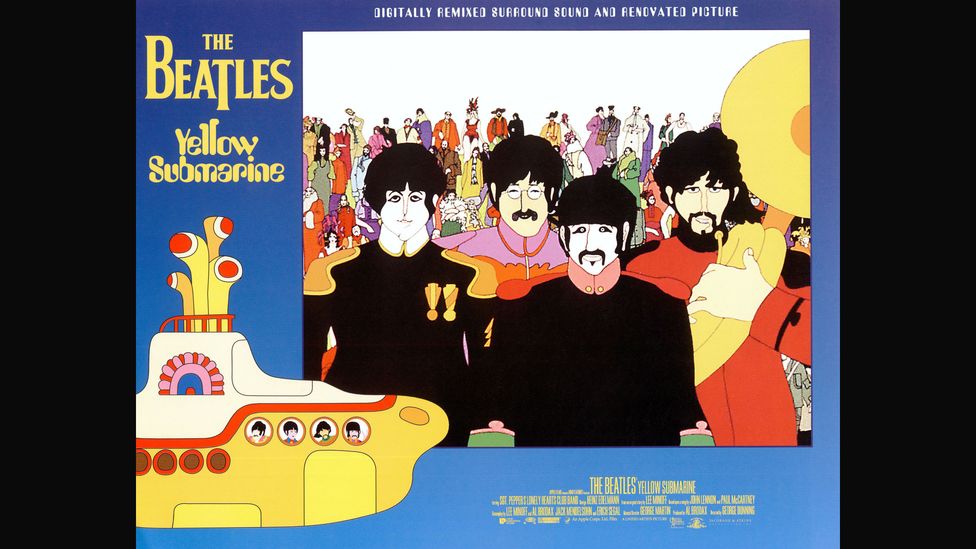 The Beatles Yellow Submarine
Hey Bulldog (1969)
As funky a tune as the Fab Four ever laid down – though Lennon, who wrote it, said "It's a good-sounding record that means nothing." Days away from their trip to India, the band were in good spirits at Abbey Road being filmed for a promotional film for Lady Madonna, and decided they would record the extra song needed to complete the Yellow Submarine soundtrack. Like I Am The Walrus, Lennon finds inspiration in gibberish ("Some kind of solitude is measured out in you/You think you know me, but you haven't got a clue"), with the playfulness offset by an aggressive menacing riff – Lennon's raising, stamping piano, George Harrison's screaming guitar and McCartney's bassline running through a fuzzbox – not to mention Starr's shuffling off-beat drums. The song was originally called Hey Bullfrog, but just before the recording McCartney had played drums on a Paul Jones song called The Dog Presides, which featured barking sound effects. While sharing the mike on vocals, McCartney and Lennon ended up making dog noises, and the song title became Hey Bulldog. Nowadays the song has found cult popularity, but at the time it was cut out of the Yellow Submarine film when released outside of the UK.
You Know My Name (Look Up The Number) (1970)
Released as the B-side of Let It Be, this was The Beatles at their most gleefully avant garde, and sounding nothing like they had done before. The multi-part song features a strange mixture of styles: shuffling from ska to cabaret to vaudeville. Journalist Tim Sommer argues that the song is one of their most important, as it acts as a "Rosetta Stone" for the group. "You Know My Name provides a fairly naked unveiling of who the Beatles admired, where they were coming from, and, perhaps, where they hoped to go," he says. Once you get past the cod-ska section, the song is a straight-up homage to two famously eccentric British acts: The Bonzo Dog Doo-Dah Band and The Goons. McCartney admired and worked with The Bonzo Dog Doo-Dah Band; he asked them to appear in the Magical Mystery Tour film and perform their song Death Cab For Cutie (from which the American alternative band would later get their name). The Goon Show, which aired on BBC Radio from 1951 to 1960, revolutionised comedy with absurdist scenes and characters that Lennon and McCartney clearly imitate in the song. Somewhat unexpectedly, McCartney told Mark Lewisohn in 1988 that this was his favourite song, "just because it's so insane".
If you liked this story, sign up for the weekly bbc.com features newsletter, called The Essential List. A handpicked selection of stories from BBC Music, Culture, Capital, Future and Travel, delivered to your inbox every Friday.