C
Close your eyes and picture a music festival. What do you see? Who is the main act? Chances are, if you're picturing a real music festival, you are seeing a man on stage. In 2017, BBC research found that seven out of 10 artists on UK festival bills were men or all-male bands. Last year, Pitchfork found that around three-quarters of artists booked across 23 of the summer biggest US festivals were men or all-male bands.
At a time where music has never been more diverse and we've never had access to as much music as before, a number of music festivals around the world have pledged to change this.
In 2018, Keychange, an initiative from the PRS foundation, launched their manifesto, encouraging music festivals to achieve a 50:50 gender balance by 2020 – that's just four short years for an overhaul of what has long been considered the norm. At the time of writing more than 200 festivals from across the globe have signed up to this pledge (including BBC festivals like BBC Music Introducing LIVE). And this year, Primavera Sounds made international headlines for being one of the first major festivals to achieve this goal.
Marta Pallarès, head of international press at Primavera Sound says the record number of tickets they sold for the Saturday proved that having a 50:50 lineup isn't merely a token gesture. "After the amazing mind-blowing acts by Christine and the Queens or Robyn or Janelle Monáe or Rosalía, it's completely impossible to say that they don't deserve to be headliners," she says.
The breadth of talented women making music nowadays means it's impossible to say that gender parity is unachievable, thinks Pallarès. "We have almost 300 acts, we're not booking a really small festival," she says. "If we have been able to do it, I think that everybody should be able to do it. It's not about making excuses anymore."
Over a year after the initiative was launched, BBC Music spoke to festival organisers successfully achieving gender balance to see what they have discovered along the way, and what other festivals can learn as a result. Despite the challenges, the phrase "not making excuses anymore" came up almost every time in conversations. If this is the case, then how much further do music festivals need to go to reach this goal?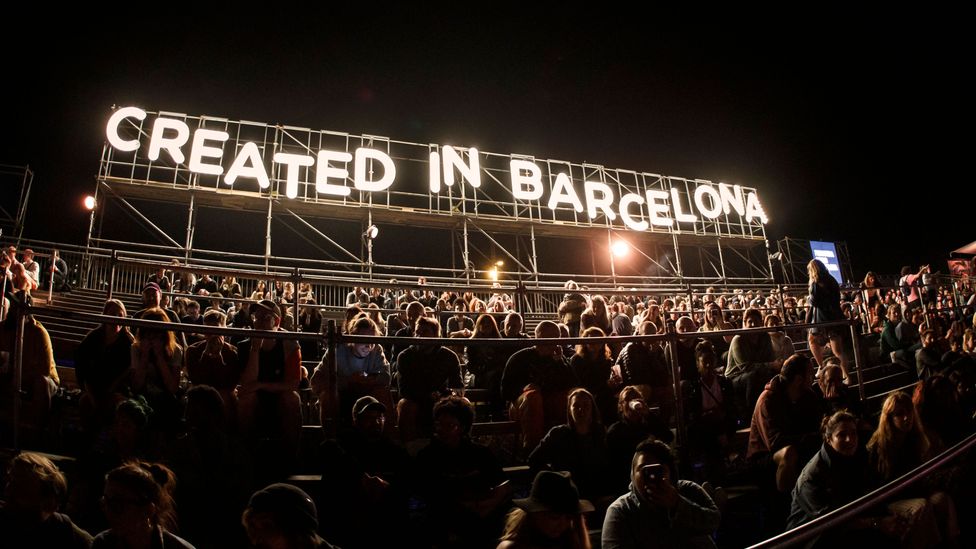 Primavera Sound in Barcelona became the first major festival to have a 50:50 line-up (Credit: Getty Images)
No excuse
The Joshua Tree Music Festival in California, which calls itself "a family friendly global music experience" has had a consciously 50:50 line-up for "at least the past five years", according to Barnett English, the festival's founder and organiser.
English also owns a coffee business, and says he has travelled with it to over 700 music festivals. "So many of them, the line-ups are the same. They are skewed towards another group of four white males," English tells BBC Music. "While they may be good, I think the overall experience for everybody involved is better if the line-up's diverse. You walk away with a much greater and richer experience," he says.
For some music festivals, the lack of action on gender diversity is "almost a fear-based approach," thinks English. Line-ups for the Joshua Tree Music Festival are partly selected from artists who have submitted themselves for consideration, though English says that if he went by that alone, "it comes out as radically skewed towards white males". It takes work on the part of the festival organisers to research and to find new artists to highlight.
I think the overall experience for the for everybody involved is better if the line-up's diverse. You walk away with a much greater and richer experience – Barnett English
"I kind of blame it on the organisers themselves being lazy, because those artists are out there and they're phenomenal," says English. "It might take a little more work from the curator standpoint. But it's not hard work. The world wide web reaches all over the world. You can research everything, you can find the most amazing artists. So, there is really no excuse at this stage."
This sentiment is echoed by Emily Eavis, who co-organises Glastonbury, and is an ambassador for Keychange. She told BBC Music: "There's no excuse for it as far as I'm concerned to just not get as many females on the bill as there are males. It's simply not an option anymore." In particular, Eavis explained how tough it is to get booking teams on board, and address this issue head-on. But she says now, "it's a battle that we're winning".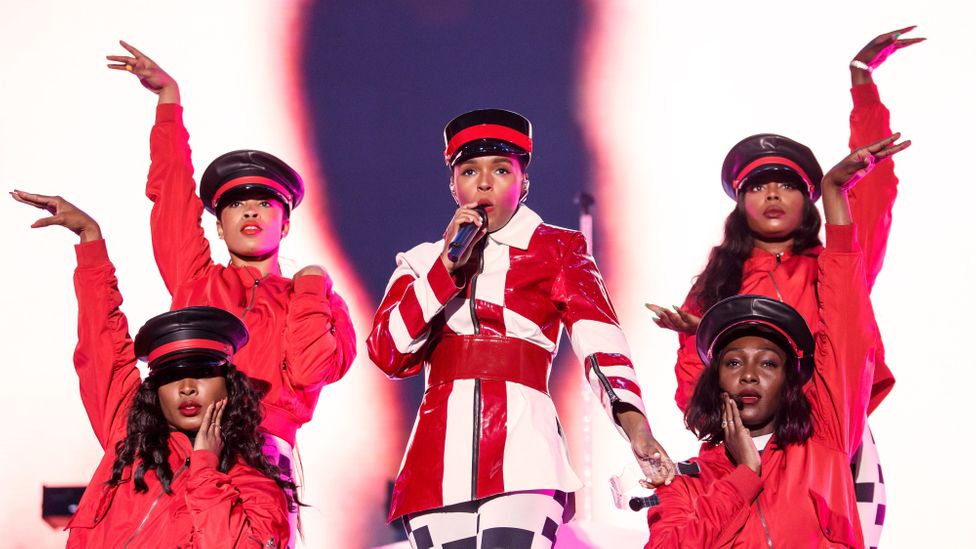 Janelle Monae was one of the performers who helped Primavera Sound achieve a 50/50 gender balance (Credit: Getty Images)
Global movement
Keychange was launched off the back of the PRS Foundation's Women Make Music, a fund and campaigning platform to encourage "role models for the future generations", which started in 2011. It first started as a UK platform, and evolved into a European project, in partnership with a number of European festivals.
Now, a year and a half after the pledge was announced, and with just over two more years to go, Vanessa Reed, CEO of the PRS Foundation and founder of Keychange says the initiative is going well. "I don't think back then we would have predicted that we'd have got over 200 organisations signed up by the time we got to June 2019," she says.
It's a really positive global movement for change – Vanessa Reed
One of the most exciting things for Reed is that Keychange evolved very quickly from being a UK-focused pledge, to being something that's embraced all over the world. Festivals in countries including Australia, South Korea, Turkey, Greenland and Brazil are listed, to name just a handful. "It's a really positive global movement for change," says Reed.
Keychange has just announced that the initiative will expand into other settings. "We've also opened the pledge to orchestras, concert halls, conservatoires, labels," says Reed. "We recognise that the gender gap is an industry-wide problem. It's not just festivals that aren't representing the female talent we have in our industry."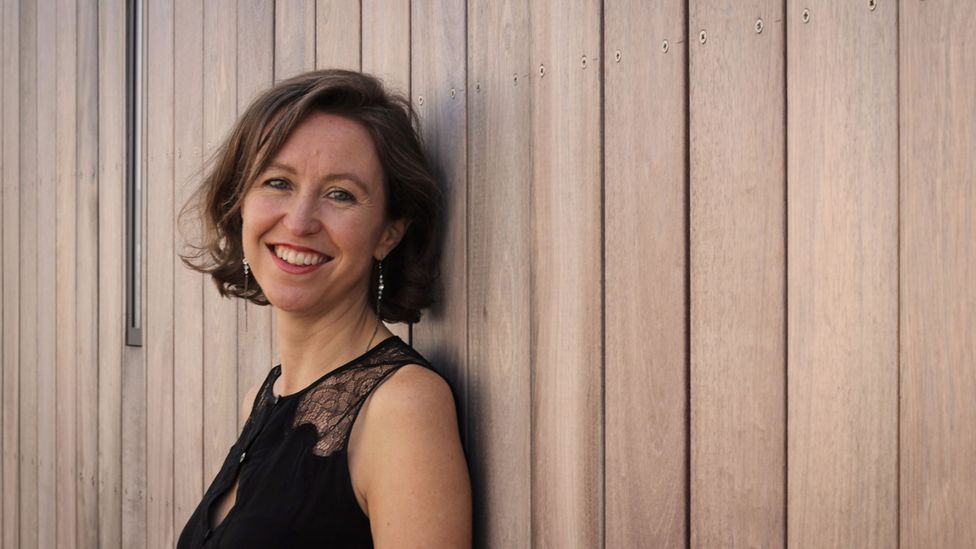 Vanessa Read: I don't think we would have predicted that Keychange have over 200 organisations signed up by now (Credit: Ruth Kilpatrick)
Jobs for all
iskwē is a member of Women in Music Canada, as well as an ambassador for the Keychange pledge, and for her the campaign is also about changing all aspects of festivals to have 50:50 representation. "It involves things like supporting a female who has an interest in being a sound engineer or sound technician," says iskwē. "How do we support her from the ground up so that she gets to make her way through the career goals that she might have and not get funnelled out because of gender? Because those positions have traditionally been reserved for men."
iskwē explains that when young girls go to a concert or festival, they will notice subtleties like who is driving the sound desk, building sets and testing microphones. "I think we forget that we soak that in," she says. "Even though it might not be the front-and-centre-focal-point, we're still soaking in that information when we only see men everywhere."
When young girls go to a concert or festival, they will notice subtleties like who is driving the sound desk, building sets and testing microphones
This concern is echoed by Reed, who told BBC Music that line-ups are actively influenced by the diversity of people booking the stages or working behind the scenes. "When we evaluated our Women Make Music fund, the female artists we spoke to said that the fact that the workforce is dominated by men is a barrier for them," she says. "They don't necessarily want to be in a recording studio where they're the only woman or they don't want to be on the road for six months in a van full of men, rather than it being a mixed environment."
When the Keychange pledge gave music festivals four years to achieve 50:50, iskwē admits she wondered why it would take so long to achieve something like this. But then she realised that it isn't just a case of changing the acts, but the whole structure of the music festival industry, and beyond: "We need to provide sustainable opportunities for women in music in order to reach gender parity. It's not just about filling up your headliner slots with the mega millionaires, it's about all of the different sub-positions as well."
iskwē says that young girls notice all kinds of gender disparities at festivals, like who is building sets or testing microphones (Credit: Getty Images)
Safe spaces
Another festival that has seen success is Iceland Airwaves, which takes place in Reykjavik in the winter. They signed up to the Keychange pledge when it launched in 2018, and had 50:50 line-up that same year.
Part of their success, says Will Larnach-Jones, managing director of the festival, is that they have a specific focus on showcasing new and emerging talent, as well as being an experiential festival. "We were just naturally drawn to a lot of artists that happened to be female, or female fronted," says Larnach-Jones. "This is down, in part, to music being much more democratic, and the gatekeepers of the industry changing."
We need to provide sustainable opportunities for women in music in order to reach gender parity - iskwē
It's not just about the line-up being gender balanced, though, it's also about making the festival a safer space for women. In 2018 they teamed up with Druslugangan, the Icelandic chapter of SlutWalk, a worldwide movement calling for the end of victim-blaming in cases of sexual violence. All Iceland Airwaves staff, volunteers and venues were briefed on appropriate behaviour, and what to do in the case of unwanted behaviour, as well as having an initiative across the city, with signage in the venues and around town. "That was really, really effective and positive," says Larnach-Jones.
Primavera Sounds made similar changes in 2018, with their campaign No Callem, or 'We won't keep quiet'. A joint initiative with Barcelona Town Hall, the aim is to protect people and to prevent sexual harassment, as well as ensuring the inclusivity and safety of festivalgoers from the LGBTQI communities and of all gender identities. This campaign included two stands at the festival, information on the giant screens and billboards around the festival. "That's something that we feel that the audience received very well, and that had a positive effect on the whole life of the festival," Pallarès tells BBC Music.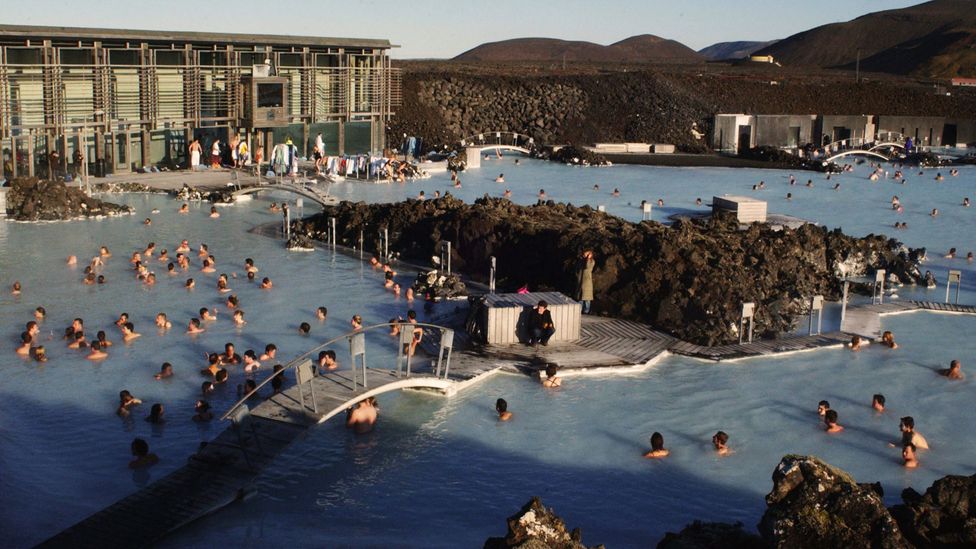 Icecland Airwaves not only focuses on gender-balanced line-ups, it tries to make the festival a safer space for women (Credit: Getty Images)
So what's next? For Reed, in a perfect world by 2022 a programme like Keychange wouldn't be needed, but she's far from being so naive. "I think it's such a deeply embedded challenge that what will need to happen in the second phase is that we look more carefully at embracing all forms of diversity, and ensuring that we acknowledge different gender identities and ensure that they're represented in festivals and in the music industry in the way they should be."
iskwē tells BBC Music that for her, equality needs to become a natural state, something that we no longer need to be hyper-vigilant about. So by 2022, "of course there's 50:50 representation, why wouldn't there be?"
If you liked this story, sign up for the weekly bbc.com features newsletter, called The Essential List. A handpicked selection of stories from BBC Music, Culture, Capital, Future and Travel, delivered to your inbox every Friday.