The most buzzy, artistic places on the planet are not the ones you might expect – Libby Banks explores what actually makes a cultural hub.
T
There is an assumption that creativity is all about individual genius. In truth, the big creative breakthroughs are also a social process, often occurring when a diverse population comes together. Historically, cities are an essential ingredient for creating great art, from Classical Athens and Renaissance Florence to post-war New York and swinging London.
-         More like this:
-         The artist recreating lost treasures
-         The best art in the world right now?
-         The vandals who ruin the art they love
And where the artists go, others follow. In recent decades the process of gentrification has become well established. The academic Richard Florida popularised the theory in the early 2000s that creativity enables urban development: bohemians and artists move to inner-city, working-class or abandoned industrial areas in search of cheaper accommodation and studio space. They make a place fun and interesting, and the creative middle classes are then drawn to these open-minded  communities ­ – and the culture and amenities that come with them.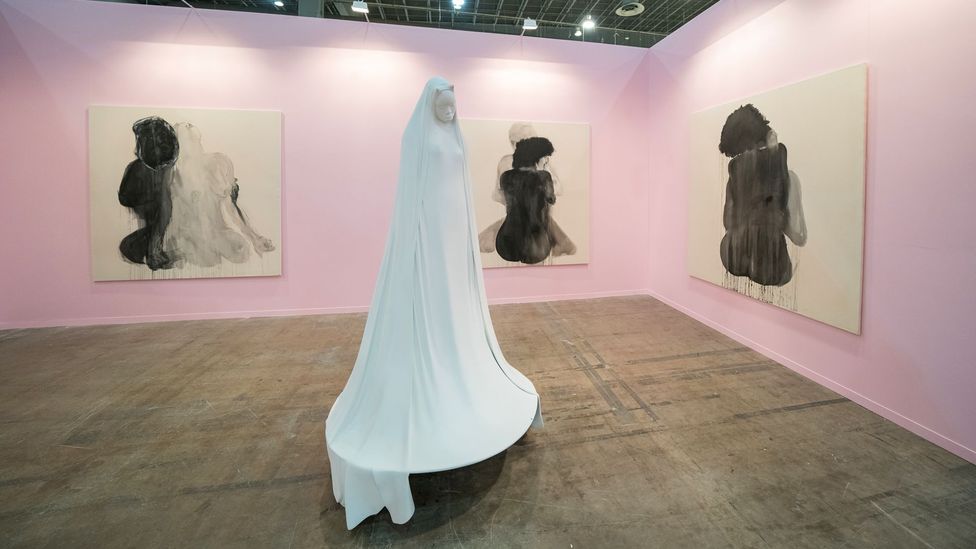 The Zona Maco art fair has become a focal point for creativity in Mexico City (Credit: Zona Maco)
In his 2017 book, The New Urban Crisis, Florida considered the downside of the urban renewal he once advocated. He argued that the big international art cities had become victims of their own success, with huge inequality reaching its peaks, perversely, in the most liberal and creative areas. Neighbourhoods are turned over to banks, developers and the wealthy. By this point, the artists move on to another borough, or another city.
But the international art map is changing, and a new generation of cultural hubs is emerging, well away from global financial centres, property developers and blue-chip art dealers. While a trust fund feels like a prerequisite for making it as an artist in the likes of London, New York and Paris today, this new generation of art cities exists well beyond the canon of Western art history. Here are five cities where the thriving local creative scene demands international attention.
Mexico City
While Donald Trump obsesses about walls and trade tariffs, the creative outlook from those within this city has never been so dynamic, nor has the capital welcomed more outsiders looking for a place to express themselves. The World Design Organization named Mexico City the World Design Capital of 2018, a nod to its unique public architecture, visual culture and innovative design. This city is also home to experimental fashion designers and streetwear brands, championing a new wave of genderless design such as Industrial Clothing, 1/8 Takamura and PAY'S.
To the uninitiated, art in Mexico City can be reduced to two artists: Frida Kahlo and Diego Rivera. And while both artists' works are essential, in the six decades since their deaths, Mexican art has continued to evolve, shaped in no small part by the government repression following the Tlatelolco student massacre in 1968, before undergoing its own renaissance in the late 1980s. Today, the Mexican capital's undeniable energy has made it a go-to city for vibrant contemporary art, often with an unflinching political skew. With exhibits by more than 150 international galleries, Zona Maco has become an essential art fair for international contemporary dealers, while the edgier Material Art Fair focuses on emerging talent.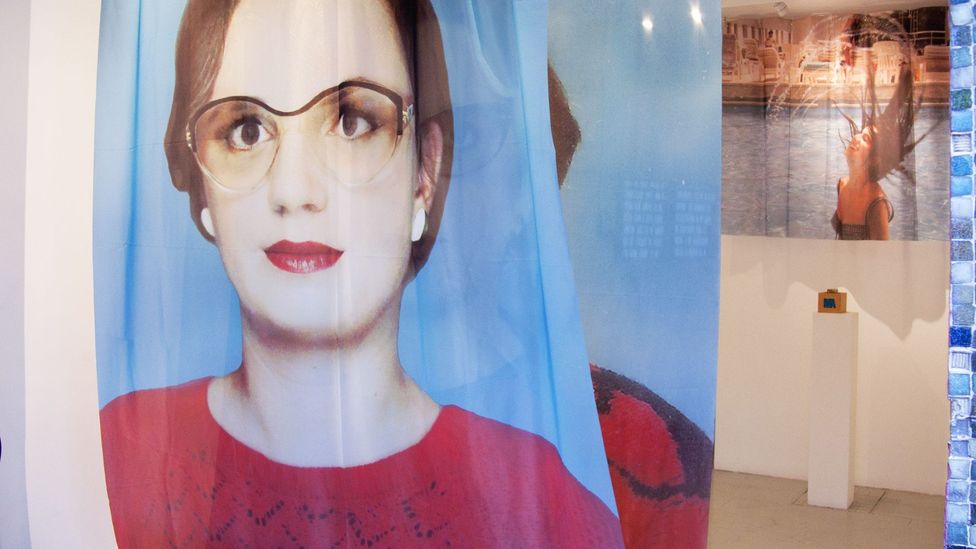 Salón Silicón launched last year in a former dry cleaners and runs a mutli-disciplinary programme (Credit: Salón Silicón)
Outside the fair circuit, the Museo Universitario Arte Contemporáneo focuses on Mexico's new visual culture, while contemporary galleries like House of Gaga and Kurimanzutto have made waves on the international art scene. The latter represents Mexican art colossus Gabriel Orozco, as well as Carlos Amorales. When it comes to the newest generation of creatives, Salón Silicón, which launched just over a year ago in a former dry cleaners, offers a feminist and queer slant to its thought-provoking multi-disciplined programme, while collectives Biquini Wax EPS and Ladrón are both formidable players on the contemporary scene. Stendhal Store – a minimalist and androgynous concept boutique – offers Mexico's most experimental design brands.
Tourists are now staying in the city to soak up the creative scene
"We are not closed minded with our ideas so we will always be open and find ways to make anything happen," says Sharon Drijanski, who owns concept store The Feathered in Mexico City's upscale Polanco district. She adds that while tourists used to touch down at the airport and head to the beaches, now they are staying in the city to soak up the creative scene: "I see an interest for Mexico City that I have never seen before."
Sharjah
Often overshadowed by its flashier neighbours Abu Dhabi and Dubai, Sharjah is finally getting its chance to shine–thanks to its sheikh with a penchant for art and poetry, and his creative family. Like the other emirates, it is ruled by a hereditary monarchy; Sheikha Hoor Al Qasimi is the youngest daughter of the ruler of Sharjah, His Highness Sheikh Dr Sultan bin Mohammed Al Qasimi. A Slade-trained artist and curator, she took over the biennial 16 years ago. But while the big art brands like the Guggenheim and Louvre have set up camp elsewhere in the UAE, Sharjah is doing things a little differently. Sustainability and conscious design are the city's trump cards, and Sharjah aims to eliminate landfill by 2020.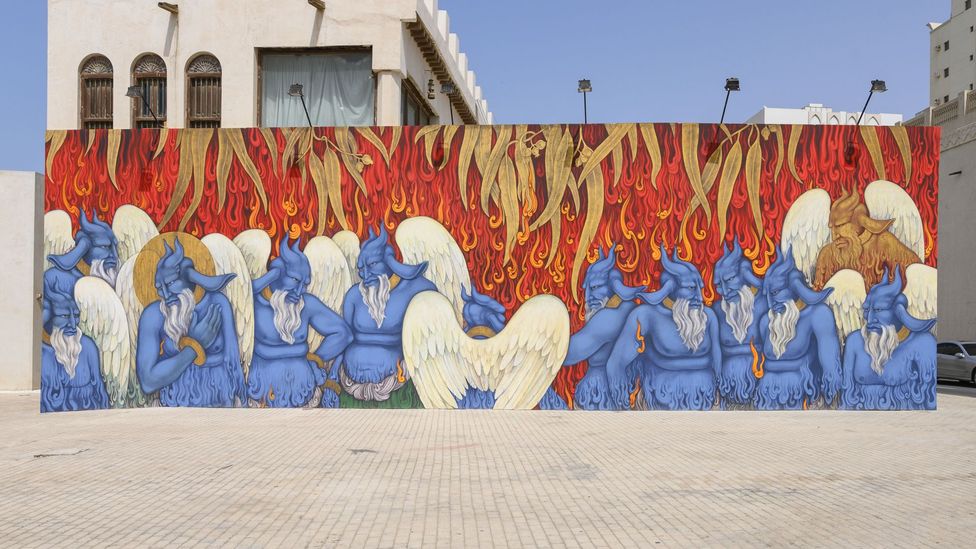 The Sharjah Art Foundation commissioned Standing Flames by Khadim Ali (Courtesy of the artist/ Sharjah Art Foundation)
The city is creating a reputation as the place in the UAE for creativity and a cutting-edge cultural agenda, and in recent years its cultural calendar has flourished, with events such as the Sharjah Biennial for contemporary arts, a newly launched graphic-design biennial, and the Islamic Arts Festival. The Sharjah Art Foundation, led by Hoor Al Qasimi, is a hub for contemporary art in the region. Activities including the Biennial, a film festival, funding for local and international artist residencies, an experimental film festival, artist studios and the Al Noor art island.
The highly Instagrammable Rain Room, an experiential artwork by Hannes Koch and Florian Ortkrass, became part of the Sharjah Art Foundation Collection in 2018, and was the first of a series of artist-designed permanent spaces planned for Sharjah. Al Rawi – a newly opened bookshop, restaurant and creative space designed by Pallavi Dean – has become a stylish hub for the city's design community.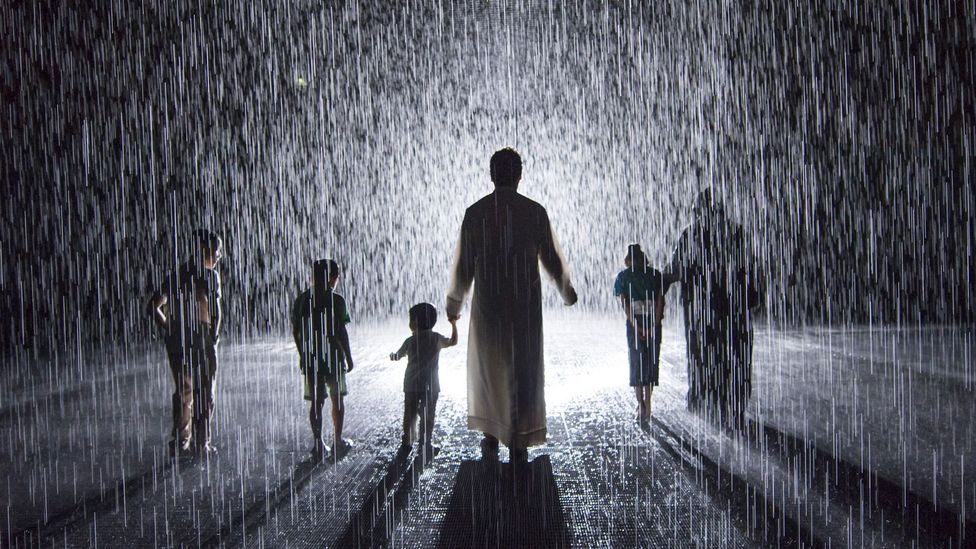 The Rain Room is a popular installation at the Sharjah Art Foundation (Credit: Sharjah Art Foundation)
The inaugural Fikra Graphic Design Biennial, hosted by the Fikra graphic-design studio and education platform, took place in November last year inside a former 1970s abandoned bank, with work from 40 designers spanning 20 countries. Its founder, Sheikh Salem Al-Qasimi, says that the city has changed rapidly in the past few years. He recommends the Muweilah area, which is near the University City. "University City of Sharjah, which was almost the end of the city, is now the new city centre. It has a younger vibe as opposed to the older charming Heart of Sharjah area", the Sheikh says. In addition to the Sharjah Art Foundation's art spaces, and Sharjah Art Museum, he recommends the Maraya Art Centre and 1971 Design Space for contemporary art and design. Sharjah-based creatives who he recommends include Ammar Kalo, an architect and designer, the photographer Ammar Al Attar, and the artist Nasir Nasrallah.
Belgrade
Long cut off from the international movements, Belgrade is a hub for contemporary art in Europe once again. Serbia is in the process of ascension to the EU, and its capital city Belgrade is having a moment. Fuelled by a vibrant youth culture, the city is fast becoming the world's top destination for nightlife thanks to a party scene that spans everything from gypsy folk to new-wave Serbian hip-hop. It is also a destination for Brutalist architecture aficionados.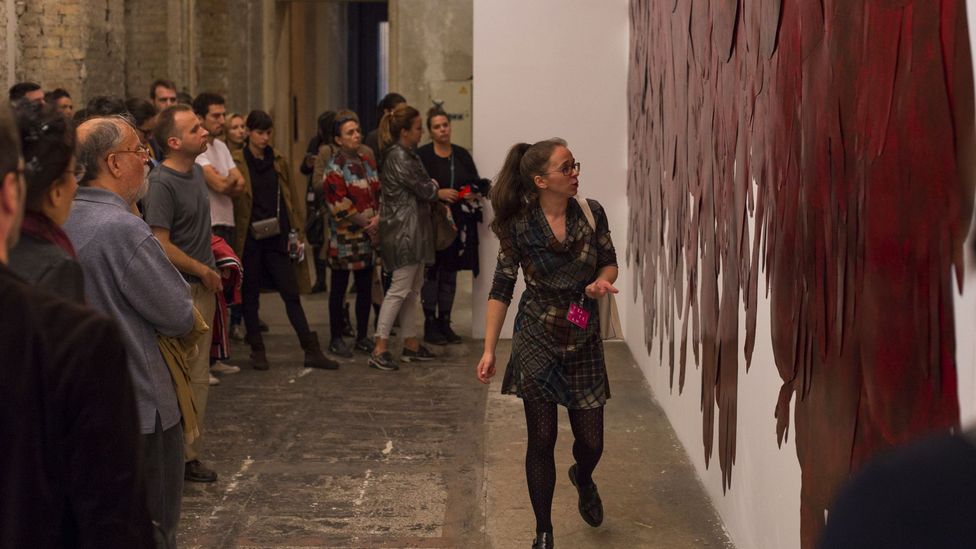 The October Salon is the Serbian capital's contemporary art biennale (Credit: October Salon)
Perhaps due to the city's isolation from international art trends in the decades during and after the Balkan wars of the 1990s, a craft-orientated approach was retained by the local art schools, and this gives much of a the work a distinctive quality. Shamliza is a design showroom offering objects and furniture from Serbian designers, while Supermarket is concept store that mixes up fashion, design, art and Slavic gastronomy.
In 2018 the Serbian capital's contemporary art biennale, October Salon, captured the attention of the international art community by hosting Yoko Ono and exhibiting works by Anselm Kiefer, Takashi Murakami and Olafur Eliasson, alongside those of Serbian artists including Nina Ivanovic, Aleksandra Domanović, Ivan Grubanov, and Maja Djordjevic.
Belgrade's galleries are increasingly focusing on new art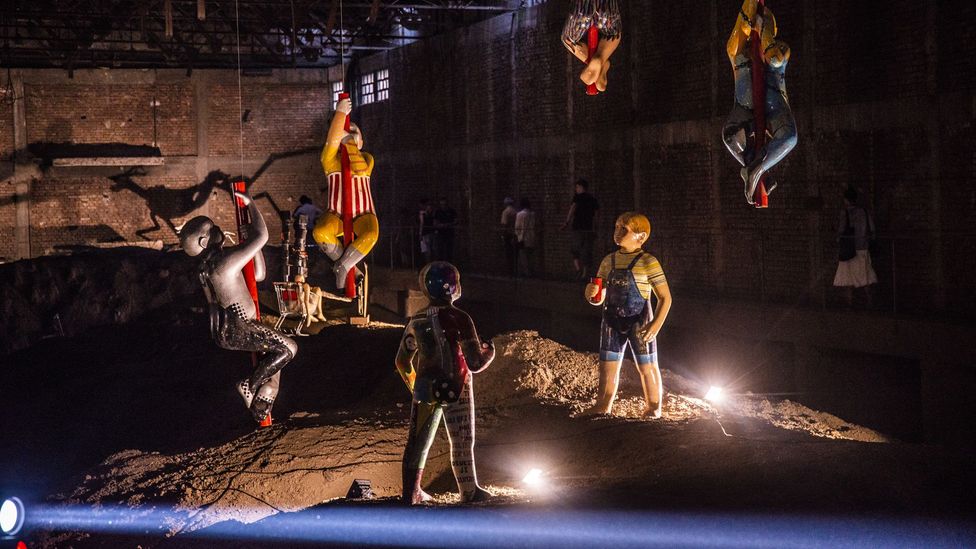 An installation by Dejan Markovic at Ciglana, a converted factory that has become a centre for street art (Credit: Jakob Simovic)
While Belgrade's recently refurbished Museum of Contemporary Art – where Serbian superstar performance artist Marina Abramovic is set to have a retrospective later this year – displays much of the work created during the Yugoslav times, Belgrade's galleries are increasingly focusing on new art that is being produced in Serbia now. Galleries including Drina, Eugster and Laufer are recommended destinations to absorb the city's vibrant creative scene. Artist-run spaces like U10 focus on nurturing local talent and giving them a global platform, while the abandoned brick factory Ciglana is a centre for Belgrade's street-art scene.
Dakar
With 60% of its population under 25 years old, Africa is the youngest continent on the planet, and thanks to its year-round surf culture, politically-engaged outlook and thriving contemporary art scene, Dakar is at the centre of the youthquake. Senegal's capital is the westernmost city on Africa's mainland and a hotbed for the nation's new generation of artists, designers and students. In 2022, the city is set to be the first African location for the Youth Olympic Games.
Established in 1989 Dak'Art is Africa's oldest biennial, and focuses on contemporary art and literature. The month-long event is Africa's major contemporary art stage, and increasingly focuses on the emerging Senegal gallery scene. Another event that increasingly garners the attention of the international fashion community is Dakar Fashion Week, in June, which typically features more than 30 designers. Known for her surrealist streetwear merged with traditional textiles, Senegalese fashion designer Selly Raby Kane counts Beyoncé and Naomi Campbell among her fans. Bantu Wax, founded by Yodit Eklund, is an Africa-made surf brand that celebrates Dakar's hip surf culture. Another creative-to-know is the photographer Omar Victor Diop, whose dazzling work mashes up traditional West African portraiture with contemporary popular culture.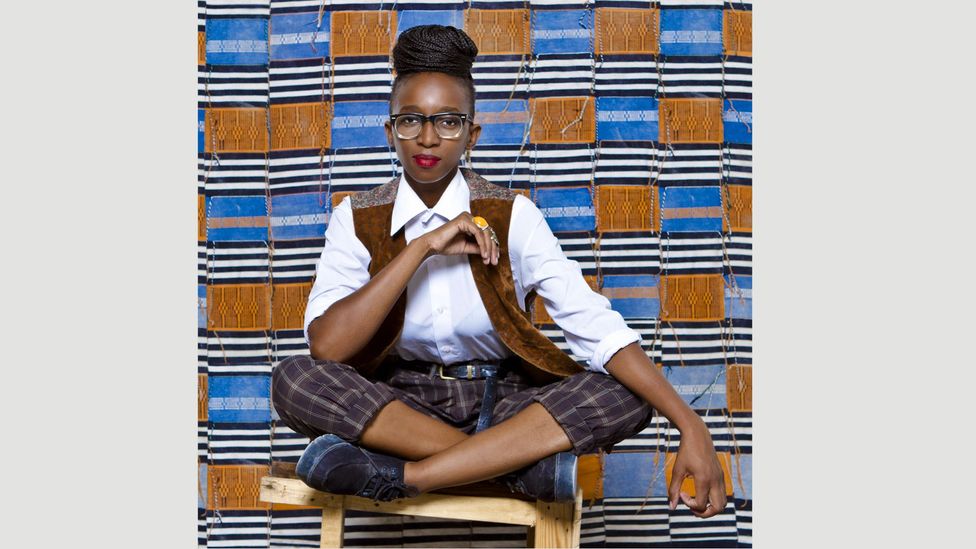 Senegalese fashion designer Selly Raby Kane blends traditional textiles and streetwear (Credit: Omar Victor Diop)
    The Museum of Black Civilisations, which opened in December 2018, aims to reshape the understanding of African history as well as contemporary art from Africa and the diaspora. The museum focuses on working with living artists, and its stated curatorial mandate is to be a "political, cultural, artistic and economic response of the 'Negritude' against the technological and cultural devaluation of black civilisations". The museum's programme also encompasses Africa's contribution to the development of science and technology.   Dakar's streets are dotted with exciting galleries and art spaces. For contemporary West African art, the Cécile Fakhoury gallery, which opened in Dakar in 2018 is the place to know. The majority of Senegalese artists who it represents, such as Dakar's Kassou Seydou, focus on the complexities of their country's history and national identity. Also noteworthy is Raw, which is a cultural centre for "art, knowledge and society" and a space for critical reflection on artistic practice.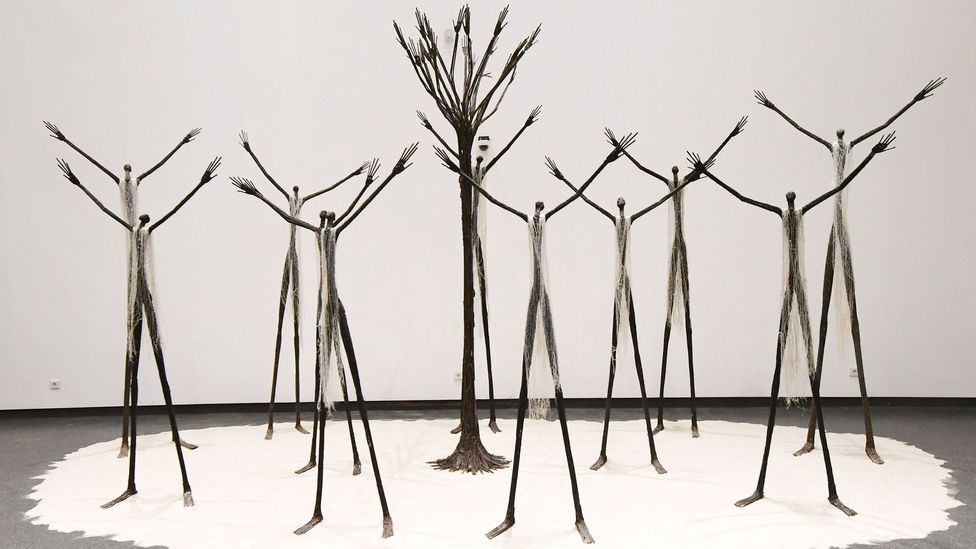 The Museum of Black Civilisations in Dakar showcases contemporary art from Africa and the diaspora (Credit: Getty Images)
Beyond Dakar lies the Thread art community in the village of Sinthian in rural Senegal, supported by the Josef and Anni Albers Foundation, and inspired by the influential Black Mountain College in the US. Its artists-in-residence programme has hosted the likes of artist Tomma Abts and designer Grace Wales Bonner.
Bangkok
More than 8 million people live in this chaotic city of concrete and neon that is rife with political tension. Through rap, graffiti, contemporary art and photography, Thai creatives are increasingly fighting back against censorship. A new generation of artists and curators are gathering the courage to speak out in new and subversive ways, and have found their voice by creating an anti-dictatorship arts movement. The collective Rap Against Dictatorship's music videos criticise the Thai government, and have notched up more than 50 million views on YouTube, while the politically-charged works by street artists like Alexface and Headache Stencil have received international acclaim.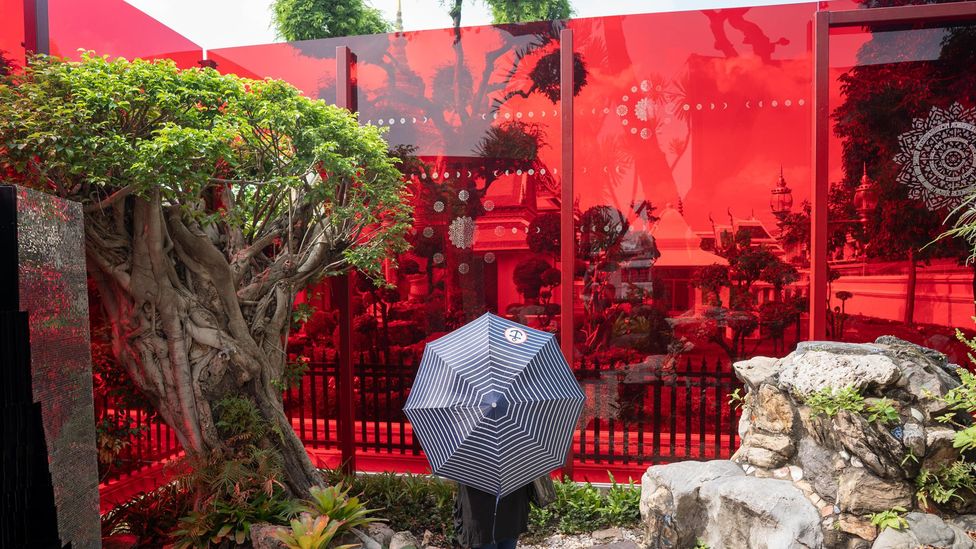 Across the Universe and Beyond is an installation displayed in the grounds of the Grand Palace as part of the Bangkok Biennale 2018 (Credit: Alamy)
The first Bangkok Art Biennale took place in 2018, as did Ghost 25:61, a performance and video festival created by Thai artist Korakrit Arunanondchai. Galleries like Bangkok CityCity Gallery, TARS, 100 Tonson, Cartel Gallery, VER Project (founded by artist Rirkrit Tiravanija) and the N22 complex have put the city on the map as a place for finding the edgiest and best of Asia's contemporary art scene, as have artists including Dusadee Huntrakul, Orawan Arunrak and Miti Ruangkritya.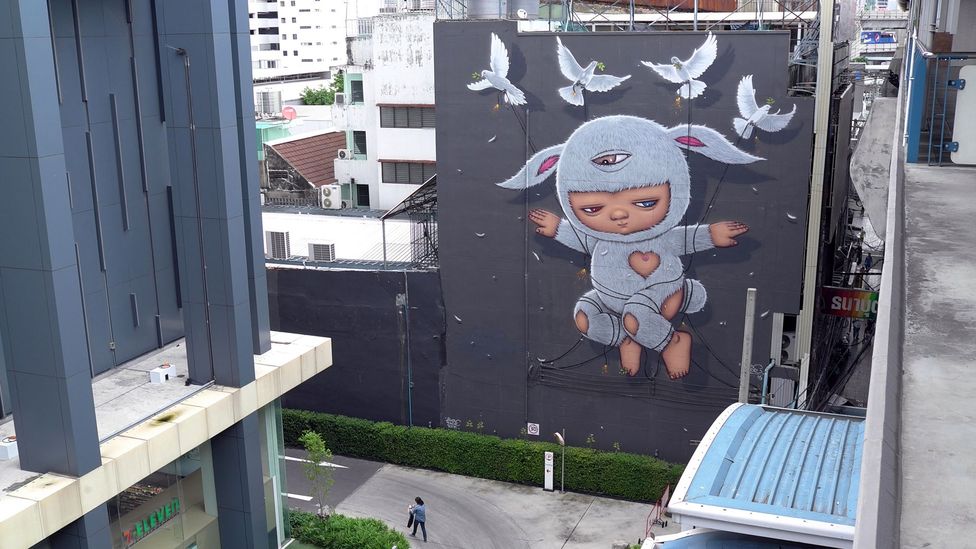 Politically-charged works by street artists like such as Alexface have received international acclaim (Credit: Alamy)

"The current repressive political regime causes the extreme division," says Somrak Sila, co-founder and curator of WTF Bar and Gallery."[But] when society becomes repressive, arts and creativity start to spring. There's been more art galleries opening up in the recent years. We realise that art is the most subtle tool for delivering sensitive subjects or asking questions that might be not be allowed in totalitarian society". Sila recommends B-Floor Theatre, a small self-funded theatre company; she says that their works are "unique, well thought and often using materials relating to Thailand's political and social issues to question society value."

If you would like to comment on this story or anything else you have seen on BBC Culture, head over to our Facebook page or message us on Twitter.

And if you liked this story, sign up for the weekly bbc.com features newsletter, called The Essential List. A handpicked selection of stories from BBC Future, Culture, Capital and Travel, delivered to your inbox every Friday.

;