Millennials are often characterised by the media as entitled narcissists. But cinema is doing a better job at capturing this maligned demographic, writes Ashley Clark.
I
If a cursory Google search is to be believed, we millennials – a generation defined the Pew Research Center as being born between 1981 and 1996 – rank alongside history's greatest monsters. We're lazy, spoiled and narcissistic, for sure, but we're also giving up on democracy. We're killing relationships. We're killing our bosses. We killed the EU. We're killing the pet food industry. For the fun of it, we even murdered the napkin industry in cold blood. We are, it must be said, on an impressive rampage, marauding through the streets glued to our smartphones, quaffing lattes and munching on avocado toast with reckless abandon.
More like this
-       The films that defined Generation X
-       The blinding terror of daylight horror
-       Is this the greatest rom-com ever?
But how does cinema view us – is it similarly demonising or more sympathetic? It's an interesting question, given how film remains one of the most powerful tools available to shape generational narratives: think of how Generation X remains defined in the cultural imagination by 1990s classics such as Slacker and Reality Bites.
Mean Girls is uncommonly incisive and perceptive about millennials, yet is often carelessly reduced to some of its more obvious elements
At first glance, some of the key films about millennials – or at least perceptions of these films – have helped to enshrine less-than-glowing stereotypes. Take 2004's Mean Girls, a breakthrough for screenwriter Tina Fey and star Lindsay Lohan. This endlessly quotable portrait of teen culture is uncommonly incisive and perceptive, yet is often carelessly reduced to some of its more obvious elements, with the pastel-pink Plastics girl gang a photogenic short-cut to millennial vapidity.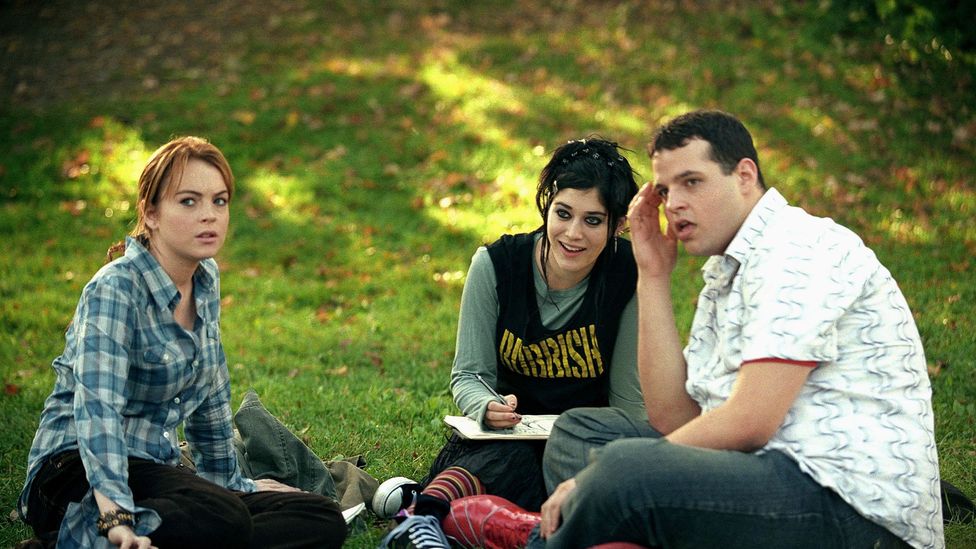 Mean Girls has helped to enshrine less-than-glowing stereotypes about millennials – but that's arguably not the film's fault (Credit: Alamy)
Lohan, meanwhile, was just one of many celebrity victims of daring house robberies perpetrated by a group of ennui-stricken LA teens in 2008 and 2009, a strange-but-true case dramatized in Sofia Coppola's icy drama The Bling Ring. You want sticks with which to beat millennials? The Bling Ring delivers: veneration of celebrity culture, online addiction, spiritual hollowness. And what about Noah Baumbach's Frances Ha? This luminous character study, a turning point for its co-writer and star Greta Gerwig, is a warmer film than The Bling Ring, yet traffics in some of the tropes – heightened self-absorption, excessive frivolity, social media oversharing – that get the boomers blustering.
Take a closer look at The Bling Ring and Frances Ha, though, and you can detect a profound melancholy creeping in at the fringes of both – consider the latter's funny-but-haunting sequence in which Frances takes a weekend trip to Paris… and spends most of the time sleeping.
A traumatised generation
What's eating these characters, this generation? Quite a lot, as it happens. As millennial author Malcolm Harris observes in his sharp 2017 book Kids These Days: Human Capital and the Making of Millennials, "this generation is the most educated in American history, yet its members are worse off economically than their parents, grandparents, and even great-grandparents."
Let's also remember that millennials have come of age in a time of profound social, cultural and political upheaval. The background noise to a US millennial's ascent to adulthood has likely included seemingly endless school shootings, 9/11, accelerating climate change (and climate change denial), the 2008 economic crash, Occupy, Wikileaks, Ferguson, racist police brutality and the Black Lives Matter movement, culture-and-mind-bending technological developments, the unstoppable rise of the gig economy, and the election of the US's first black president, followed by the election of Donald Trump.
 Millennials have come of age in a time of profound social, cultural, and political upheaval
This tumultuous catalogue of events was in the forefront of my mind when I decided to curate a new film season We Can't Even: Millennials on Film. Beginning next week at the Brooklyn Academy of Music (BAM), it seeks to provide a fuller picture of how a complex generation has been represented and, latterly, come to represent itself, on film. The series includes The Bling Ring, Frances Ha and, of course, Mean Girls (which didn't make 'fetch' happen, but certainly did make "stop trying to make 'fetch' happen" happen), but also casts a wider net to look at some more surprising, thoughtful, and under-the-radar titles.
Actor-turned-director Brady Corbet's Vox Lux is one such film. It is the sprawling account of Celeste (Raffey Cassidy), a 13-year-old musical prodigy who survives a horrific school shooting in Staten Island, New York on the very cusp of the new millennium – this shooting is clearly based on the real-life 1999 Columbine massacre, which itself inspired Gus Van Sant's chilling Palme d'Or-winner Elephant, the earliest film in the season.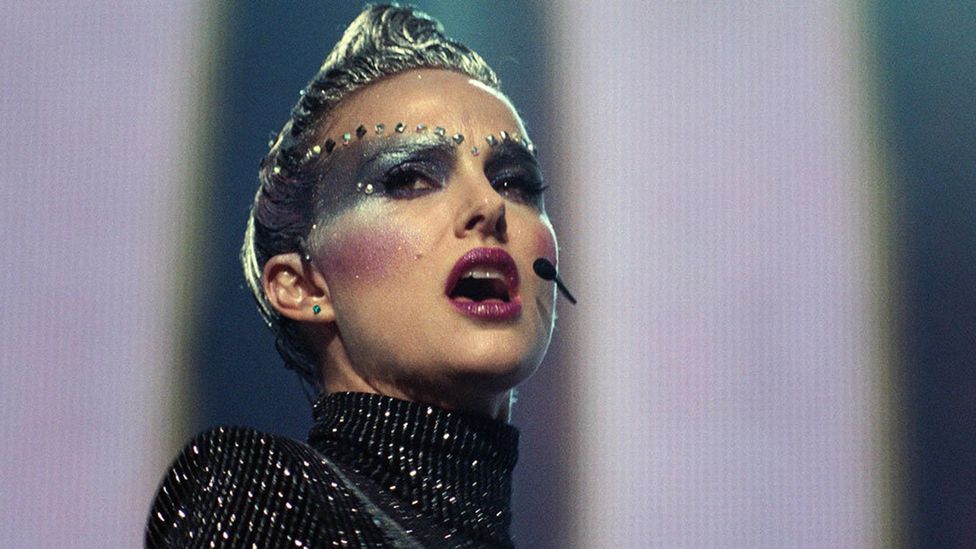 Vox Lux – starring Natalie Portman as a monstrously egocentric pop icon – is a great millennial origin story (Credit: Alamy)
The emotionally and psychologically damaged Celeste grows up to become a monstrously egocentric pop icon played by Natalie Portman, who leaves no piece of nearby scenery unchewed. Portman's performance is fitting for this deranged musical (featuring music from Sia and late legend Scott Walker) which walks a queasy tightrope between camp and sincerity. Vox Lux is not quite the first cinematic attempt to tell a sweeping millennial origin story, one that asks just how we got where we are today. That honour likely goes to The Social Network, a sly study of Facebook founder and one of the world's most influential millennials Mark Zuckerberg, directed by wily Gen X-er David Fincher. But Corbet's film is notable for being made by a millennial (he was born in 1988), who uses one outsize character as a lens through which to magnify the large-scale trauma of a generation – his own.
Speaking for themselves
Like Vox Lux, Bing Liu's stunning, Oscar-nominated documentary Minding The Gap is a compelling film about millennials made by a millennial. The film chronicles Liu (who started shooting in 2003, when he was 14) and his tight-knit group of friends on the streets of Rockford, Illinois, a struggling post-industrial city. What begins as an unusually compelling skate video blossoms into a heartbreaking story of family woes, personal scars and the effects of economic disenfranchisement, its fluid access and high-grade images facilitated by the technology easily available to this generation.
The title of the season, We Can't Even, is an iconic millennial phrase with origins in internet parlance
As intimate as Vox Lux is extravagant, Minding The Gap feels like an utterly unique viewing experience, a quality it shares with two exceptional millennial coming-of-age films directed by empathetic Gen X-ers. Richard Linklater's Boyhood is an ostensibly mundane story of a young white American's early-life travails, which is elevated to transcendence by its attention to detail and miraculous provenance – it was shot, like Minding The Gap, over 12 years, while Linklater was also knocking out definitive Gen X studies like Before Sunset. Then there's Barry Jenkins's bolt-from-the-blue Oscar-winner Moonlight, a breakthrough for black queer representation on screen, and a gorgeously artful, sensuous piece of filmmaking.
Also noteworthy are two young talents who have documented their own generations: the absurdly prolific Canadian auteur Xavier Dolan (born 1989), who, across a decade, has swiftly assembled his own mini-canon of deeply personal, hyper-stylised queer cinema, beginning with his feature debut I Killed My Mother; and the British-Jamaican artist Cecile Emeke, whose riveting, gorgeously-assembled web series Strolling is presented in this season for the first time in the US in feature-film form. In candid interviews, Emeke gives time and space for young black people in the UK, Italy, France, Holland, Belgium and the US to articulate their own complex thoughts about their identity, rather than be spoken about. As such, Strolling deepens and illuminates crucial conversations about experiences of the international black diaspora.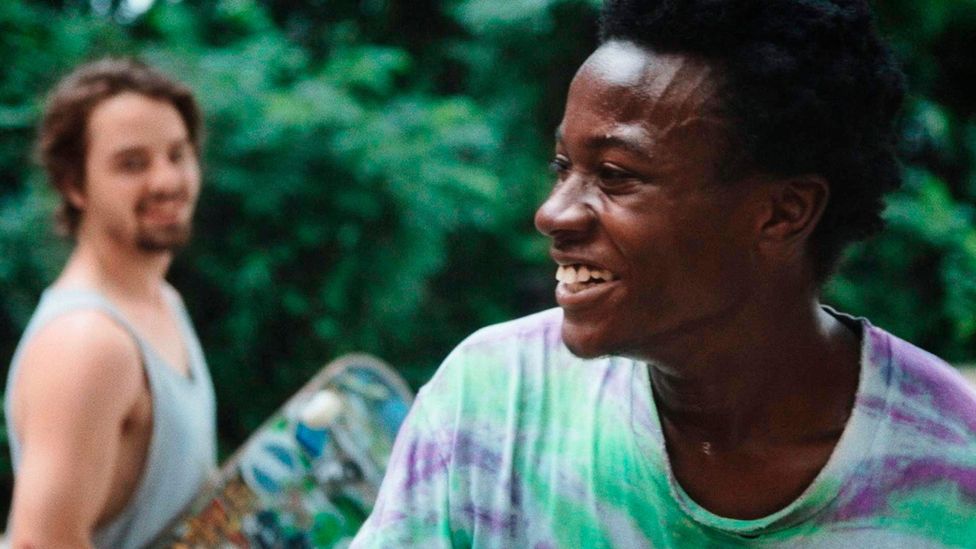 Stunning millennial documentary Minding the Gap chronicles the life of its maker Bing Liu and his tight-knit group of friends on the streets of Rockford, Illinois
The title of the season, We Can't Even, is an iconic millennial phrase with origins in internet parlance – it's a phrase signifying that something is too amazing, too frustrating, too exhausting, too whatever, to finish the sentence. But it is also intended, in part, as an ironic rejoinder to claims by older generations that we're somehow inactive and passive. It should be clear from the actions of NSA whistleblower Edward Snowden, portrayed in Laura Poitras's Oscar-winning documentary Citizenfour, to the trailblazing Black Lives Matter activists depicted in Whose Streets? that there's plenty of fire in us. And hopefully, as this film series illustrates, despite remarkable obstacles and challenges, millennials in fact can even. We have even. And, yes, we will even.
Ashley Clark is the senior repertory and specialty film programmer at the Brooklyn Academy of Music. We Can't Even: Millennials on Film runs from 24 July to 6 August.
Love film? Join BBC Culture Film Club on Facebook, a community for film fanatics all over the world.
If you would like to comment on this story or anything else you have seen on BBC Culture, head over to our Facebook page or message us on Twitter.
And if you liked this story, sign up for the weekly bbc.com features newsletter, called "If You Only Read 6 Things This Week". A handpicked selection of stories from BBC Future, Culture, Capital and Travel, delivered to your inbox every Friday.