Ric Ocasek of The Cars died on Sunday, aged 75. To mark his passing, we look back at how the band created one of the best debut albums of all time.
I
It could be the perfect album opener, but it wasn't.
The intro is the dictionary definition of simplicity – an eighth-note guitar riff with a second guitar suddenly bursting into life like a bright flame on the seventh note. It's infectiously insistent.
Tchk-tchk-tchk-tchk-tchk-tchk-BLAM-tchk!
Tchk-tchk-tchk-tchk-tchk-tchk-BLAM-tchk!
The twist, when it comes in the fifth chord, is just as simple. This time, that crescendo hits twice, on the seventh and eighth.
Tchk-tchk-tchk-tchk-tchk-tchk-BLAM-BLAM!
With their song Just What I Needed, The Cars had come up with one of the greatest rock intros of all time, using the kind of basic, bare bones guitar skills you could might pick up in your first few guitar lessons. It is a masterclass of tension and release – the bass and drums sliding in as singer Ben Orr offers one of the most resigned opening lines ever to grace a hit song: "I don't mind you coming round/and wasting all my time."
Just when you think the chorus is about to explode, you're suddenly connecting with a pre-chorus, lit with mournful keyboard. When the chorus finally does come, its impact – a furious guitar lick, backing vocals stacked seamlessly on top of each other in glittering harmony – is all the more overwhelming.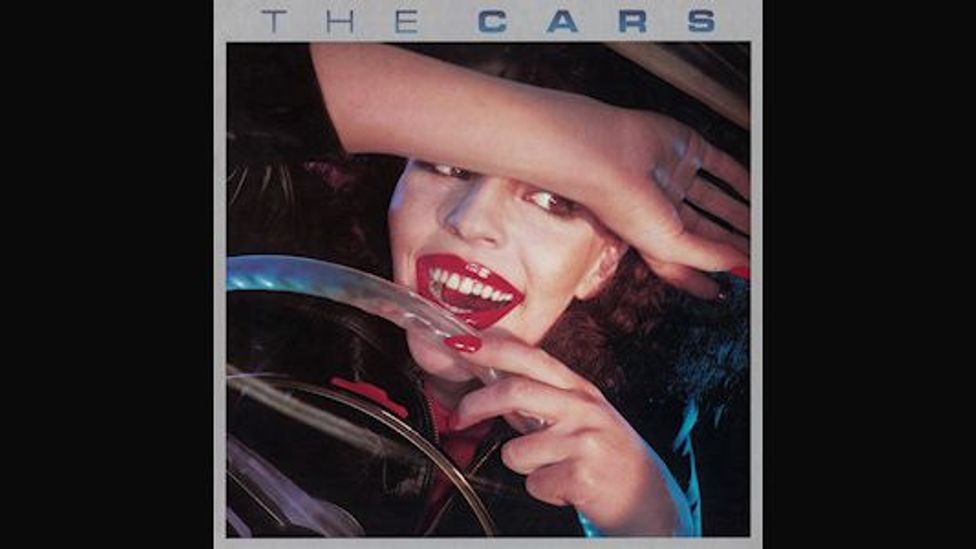 The Cars, The Cars - the band's debut album
That the song doesn't begin proceedings on the band's self-titled 1978 debut isn't so much an indictment of their ability to sequence an album as proof just how intimidatingly good the rest of their album is. In fact, The Cars' debut is so chock-full of hits that a song most pop-rock bands would kill for doesn't come into view until a third of the way through. "We used to joke that the first album should be called The Cars Greatest Hits," guitarist Elliot Easton later said in the band's compilation Just What I Needed: The Cars Anthology.
Long road to success
The band's sound – which fused power pop, new wave and classic rock – managed to sound both like pop music of the past and pop music of the future, and immediately won them a huge following. But what seemed like an overnight success was more than 10 years and several bands in the making.
The Cars were no bunch of bratty teens. Frontman Ric Ocasek was 33 by the time the band recorded their debut. He'd met bassist Benjamin Orr in Ohio in the mid-1960s when both were playing for local bands. The friendship endured though a career booking bands together in the mid-west before the duo moved to Boston in the early 1970s.
The band's sound – which fused pop, new wave and classic rock – managed to sound both like pop music of the past and pop music of the future.
The Cars were not the pair's first stab at success. In 1973, they released a folk-rock album under the name Milkwood (along with guitarist Jas Goodkind). It failed to chart. Their follow-up band Richard and the Rabbits was also a flash in the pan, but it did introduce them to Greg Hawke, who would bring the trademark synthesizer sting to The Cars power-pop songs.
When Ocasek and Orr began playing together as an acoustic duo at a Cambridge coffee house, some of the first Cars songs started to take shape. Another short-lived band rose and fell – Cap'n Swing. Berklee Music School-educated Elliott Easton, would become one of the foundations of The Cars. The final piece was David Robinson, the drummer with local legends The Modern Lovers, most famous for their driving anthem Roadrunner.
By this stage, Orr and Ocasek had written and written and written. They had road-tested songs enough to record demos that were played on Boston local radio. Two of the demo tracks – Just What I Needed and My Best Friend's Girl– are amongst the first three tracks on the debut album.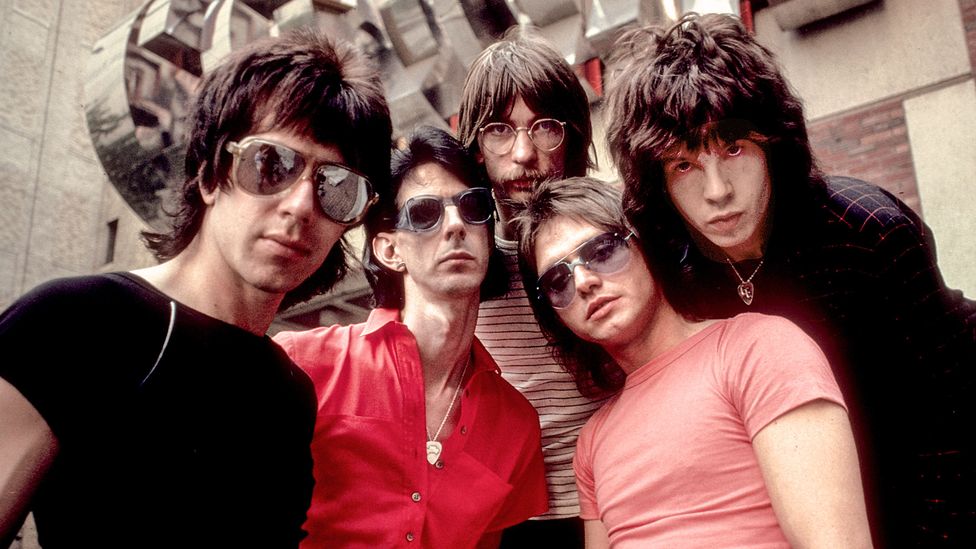 The Cars in 1978 (Credit: Getty Images)
That Boston airplay led to interest from record companies, keen to sign bands cresting the New Wave. The Cars finally signed with Elektra, at the time the home of folk artist Jackson Browne and The Eagles, whose songs ruled US radio. The band decamped to London to record their album with producer Roy Thomas Baker, who had produced Queen during their rise to success.
"With The Cars, you had this band with a sparse rhythm section and a unique singer in Ric Ocasek, but when the harmonies kicked in, it was a wall of sound," Baker told Mix magazine in 1999. "They came at a time when rock radio really needed some freshening up."
Baker maker
The Cars album opens with Good Times Roll. The guitar is buzzing and abrasive, Ocasek's voice lost in the ether behind it. It sounds sparse and clean. But then comes Baker's secret weapon.
"When the harmony vocals come in, there are as many vocals there as there were in a Queen record," Baker told Mix magazine. "The only difference is it was in and then it was gone. Good Times Roll is a classic one for that. When they sing those words, it's huge and then it's gone, and everything is back to sparse again. I was able to put big vocals on a sparse, punkish background, sort of inventing post-punk pop."
Bill Janovitz, the frontman of Boston rock band Buffalo Tom and a music writer, was instantly hooked. "This album came out when I was 12 or 13. It was a perfect time to hear it, and it was everywhere on the radio." he tells BBC Music.
"I was still in New York, but when I moved to the Boston area a few years later, The Cars were god, dude," he says. "I know of no one who dare disrespect this record. I honestly think everyone loves it. Everyone I know, anyway. If they don't like it, I don't like them."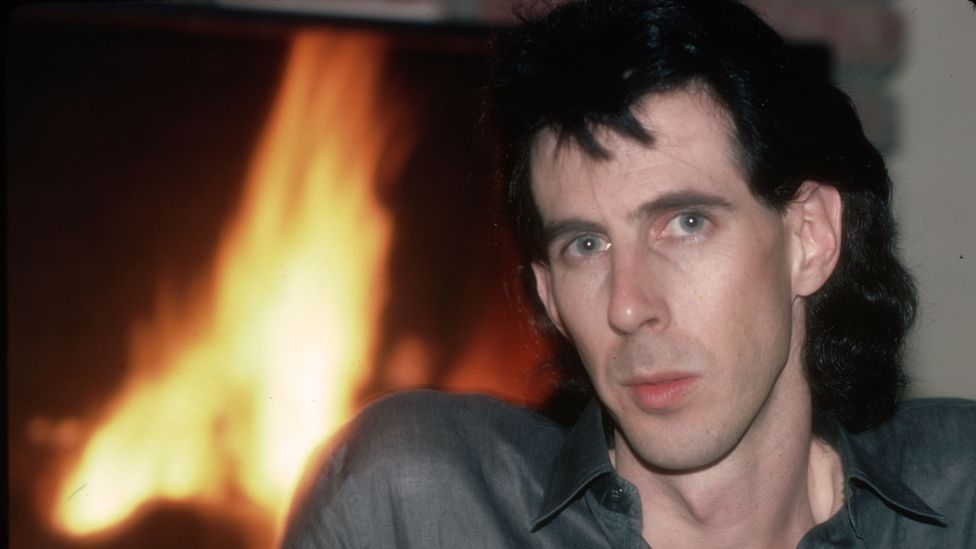 Ric Ocasek from The Cars (Credit: Getty Images)
Janovitz believes it's an unashamedly classic rock record, despite the New Wave synth sheen.
"It is certainly ushered in the '80s. But it is an analogue-as-hell record," says Janovitz. "Tube (valve) amps, old guitars, big drums, stacked vocals from Roy Thomas Baker, all delivering Suicide-and-Roxy-Music-and-Beats-poetry-informed bubblegum pop."
Driving legacy
The Cars would split in 1988, having latterly become an MTV staple thanks to the likes of 1984's You Might Think and its computer-graphics-heavy video. Ocasek quickly embarked on a solo career, but also became an in-demand producer. He was behind the desk for Weezer's first two albums in the early 90s, as well as Nada Surf's 1996 debut and some of No Doubt's 2000 album Rock Steady.
In 1999, the Swedish power pop band The Wannadies recorded their album Yeah with Ocasek. Frontman Pär Wiksten had been aware of The Cars' music beforehand, but began to delve further into the band's catalogue once Ocasek had agreed to produce the album.
"I was able to put big vocals on a sparse, punkish background, sort of inventing post-punk pop" - Roy Thomas Baker  
"We rehearsed with Ric in London before heading to New York to record. He was obviously recognised in London, but when we got to NYC – wow!" he tells BBC Music. "People honking their horns, shouting from across the street, cheering! The Cars and Ric were/are absolutely enormous in America!"
The sessions, Wiksten says, had some oddly coincidental similarities with the album that defined The Cars' career.
"When me and [bandmate and wife] Christina were starting to play with harmonies, especially on the title track Yeah, Ric would leave the room. 'I never used to interfere when we recorded with Roy Thomas Baker either. You do what wanna do,' he said.
"And when we had layered the backing vocals a couple of times, Ric's assistant Haig ran to get Ric: 'It sounds like Queen, man!' Ric said, with a gentle smile: 'It does. Well done!'"
--
If you liked this story, sign up for the weekly bbc.com features newsletter, called The Essential List. A handpicked selection of stories from BBC Music, Culture, Capital, Future and Travel, delivered to your inbox every Friday.