"Best-of" lists and conversations often exclude women. Why?
W
Women are just as much a part of hip-hop and rap as their male counterparts. Whether it's through their rapping abilities, writing chops, or ground-breaking decision-making skills behind-the-scenes, ladies have proven time and time again that hip-hop isn't just a man's game.
In recent years, a cadre of female rappers such as Tierra Whack and Rapsody have fought their way to the head of the hip-hop class, thanks to incredible projects and the skills to boot. However, despite these great strides, women are consistently left out of the conversation when it comes to ranking the best of the genre. 
Earlier this summer, The Brew Podcast's list of the 50 best rappers of all time created a social media furore as there were no women included. In September, Nicki Minaj's now-deleted retirement announcement was met with everything from sadness to confusion to overall apathy. Many questioned whether Minaj should be included on a list of the Top 10 rappers of all-time, which sparked debates about her discography and whether she is 'worthy' of such an honour. Now, BBC Music's poll of the greatest hip-hop songs of all time includes two female rappers in the top 25, but none in the top fifteen.
Why does hip-hop continue to shut them out?
"Female rappers have always been part of the genre's lineage," culture critic Taylor Crumpton tells BBC Music. "Yet due to power dynamics, those in charge decided to weaponise their gender in efforts to not grant them the titles they deserve."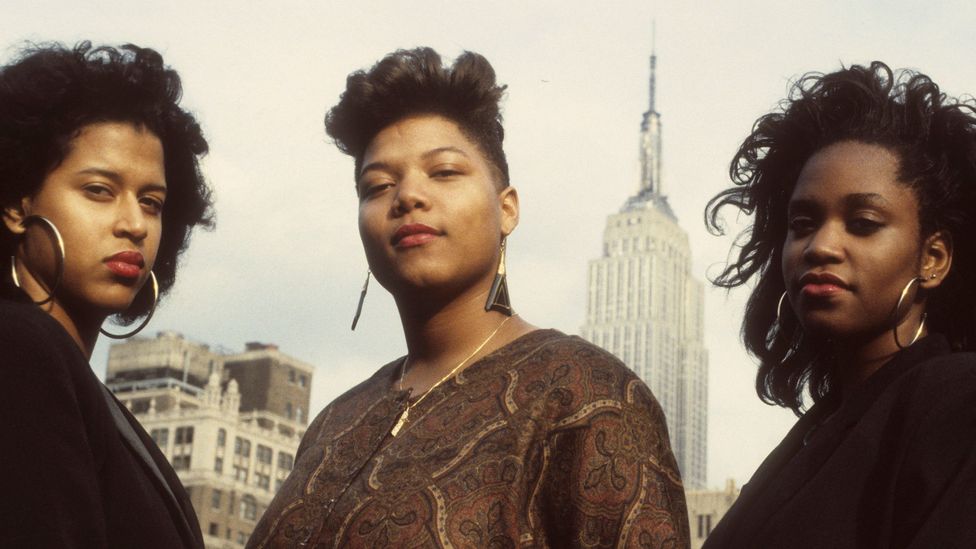 Queen Latifah is one of only two female rappers that appeared in BBC Music's greatest hip-hop song of all time poll (Credit: Getty Images)
Historically, men appear to listen to rap music more than women, which may have an impact on the way they view the genre. Nielsen's 2015 Audience Insights revealed rap's most voracious fans were young African-American and Latino (Hispanic) men in the 18-24 age group.
On the corporate side, men have more often than not led labels and businesses in the genre. According to music journalist Keith Murphy, hip-hop's head honchos have control over who receives publicity and financial backing, leaving many female MCs excluded in order to push their "more relatable" male counterparts. "It's a misogynistic way of writing hip-hop history," he says.
BET Digital's Music Editor Diamond Hillyer agrees, stating that the long-time objectification and depreciation of women in hip-hop led to male rappers being 'unchallenged' in these spaces. However, female rappers have recently proved their prowess in the game, by way of chart-topping singles, sold-out shows and droves of adoring fans, providing healthy competition and leaving the egos of those who once reigned supreme bruised.
All three experts believe that there are certain standards that female musicians are told to abide by in order to gain acceptance through the eyes of male fans and industry powerbrokers. They have to be creative, knowledgeable and skilled at their craft, and yet, their male counterparts need not adhere to similarly strict criteria to gain attention. 
For instance, Nicki Minaj and Megan Thee Stallion have shown their rapping abilities on numerous occasions; however, they are criticised for lyrical content that refers to sex and money. In the same vein, chart-topping rappers Future and Migos rhyme about sex, drugs and violence, which has garnered mainstream success and praise despite dipping into a similar pool of material.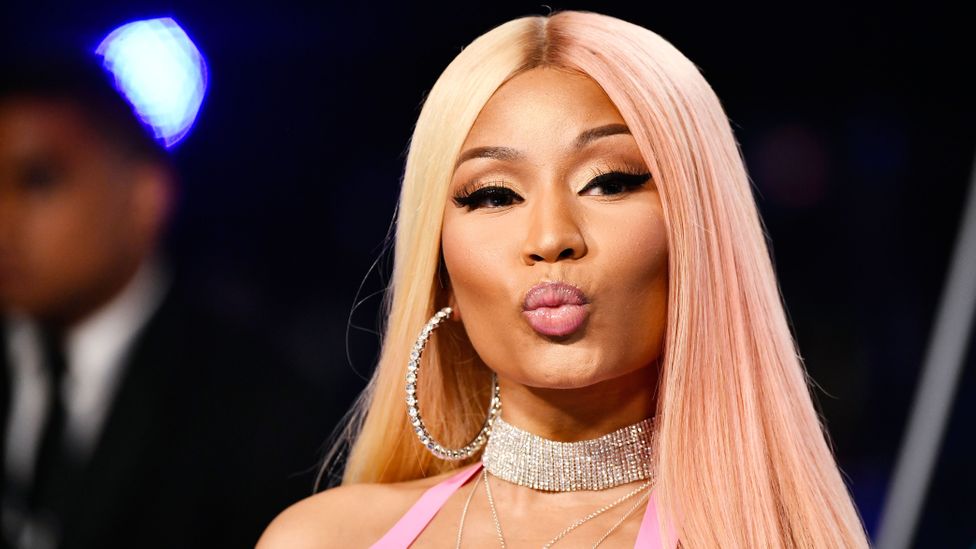 Nicki Minaj's now-deleted retirement announcement was met with everything from sadness to confusion to overall apathy (Credit: Getty Images)
The state of mainstream music may also have an effect on how female rappers are viewed in the eyes of hip-hop listeners. We're slowly whittling away at the archaic thought-process that one female rapper at a time can be highlighted (This was a non-issue in the '80s and early '90s, but following the well-documented Foxy Brown and Lil' Kim feud in the late '90s, there seemed to be a battle for mainstream supremacy between hip-hop's leading ladies until recently). Yet, it appears that the topic of aesthetic comes into play when discussing who gets attention from mainstream audiences. 
As history shows, female rappers who fit the stereotype of a video vixen – buxom and scantily-clad – receive more mainstream attention. Hillyer says that while there is more acceptance regarding variety from a sonic standpoint, the media emphasises certain visual aesthetics over others.
Aesthetic and artistry are not mutually exclusive, yet, those seen as the antithesis of the stereotypical female rap aesthetic are not highlighted as frequently, despite the quality of their work. This is why mainstream will tend to focus their attention on a Cardi B more than a Chika today, or a Lil' Kim more than a Missy Elliott in days past.
"This issue has the power to influence – and sometimes even determine – a female rapper's standing in the hip-hop race," Hillyer says. "That's not to say female rap artists should 'tone down' the raciness of their image, or shrink away from their sexiness." 
So, there's a chance that casual rap fans aren't exploring the genre in more depth, or discovering female MCs outside of mainstream influence. This is a detriment to these artists and the listeners, who won't be hearing the true breadth of what the genre has to offer. However, streaming services such as Spotify and Apple Music have allowed serious music fans to make their own discoveries without mainstream influence.
"Audiences are engaged with [an artist's] ascension because they have cultural memory of their first mixtapes on SoundCloud to the release of musical projects on a record label," Crumpton says. Had social media and streaming been as prevalent in hip-hop's highly prolific years (the 1990s and 2000s), many female rappers may have benefitted. Murphy believes that artists such as MC Lyte, Mia X, and Yo Yo could have benefitted from the invention of streaming, which could have resulted in their inclusion on "best-of" lists.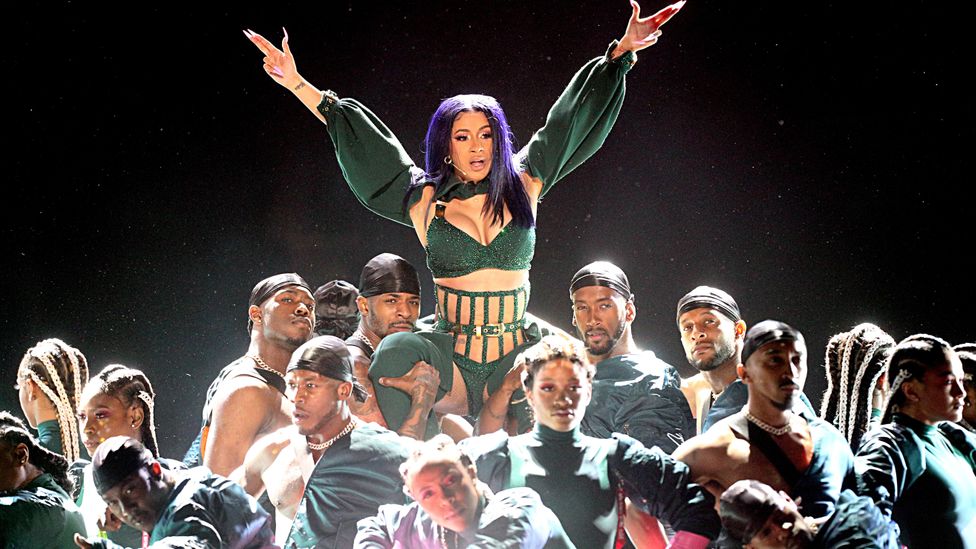 Cardi B has risen to become the first female rapper in almost 20 years to reach number 1 on the US Billboard chart (Credit: Getty Images)
This is not to say mainstream media outlets aren't doing what they can do highlight all sorts of female rappers; however, it could be doing more. Instead of amplifying the voices and the visibility of those who are gaining popularity or already have it, more attention could be directed to those still on the margins.
Luckily, there have been several outlets both online and on-screen who have done their best to highlight female rappers, regardless of their popularity or looks. Netflix released a Roxanne Shante-centred film. Paper Magazine released a Women In Hip-Hop feature at the beginning of 2019, which highlighted burgeoning female MCs such as the quirky Rico Nasty and the slick-tongued Coi Leray. 
While there is room for everyone at rap's table, ultimately, the mindset of many fans, artists, and decision-makers may be the most challenging stumbling block. Allowing women to be celebrated in the spaces they fought so hard to be a part of (regardless of their looks or abilities) is one step towards more female-friendly "best-of" lists in the future.
"For the first time in a long time, [women] are reclaiming the emancipation of our experiences, our bodies, our histories and our expectations in a way that's fun and meaningful to us," Hillyer says of female artists. "In many ways, this can also be the listening experience of men, with whom we share more similarities with than they realise."
More on BBC Music's greatest hip-hop songs of all time:
The 25 greatest hip-hop songs of all time
What critics had to say about the top 10
Full list of critics who participated – and how they voted
Why Juicy is number one (not available in UK)
Trends and surprises in the poll (not available in UK)
Playlist of the top 25 songs (Spotify)
--
If you liked this story, sign up for the weekly bbc.com features newsletter, called The Essential List. A handpicked selection of stories from BBC Music, Culture, Capital, Future and Travel, delivered to your inbox every Friday.