In the first of BBC Culture's series reviewing the decade in the arts and culture, Nicholas Barber takes a look back at the key film moments from the last 10 years.
I
It used to be so simple. If you wanted to see a film, you went to the cinema and watched some actors delivering their lines on a meticulously constructed set. Now, though... maybe the set doesn't exist, except on a computer screen. Maybe the actors don't exist, either. As for the cinema, why go there when you can catch a brand-new big-budget Hollywood movie on TV or your phone instead?
More like this:
-       10 films to watch this December
-       The 100 best films directed by women
-       The Irishman: Is this the end of the gangster movie?
The film industry has been shaken up more in the 2010s than in almost any other decade – and the shockwaves haven't subsided. It's difficult to say whether cinema will even be around at the end of the 2020s, and what form it will take if it is. But there is a good chance that, by 2030, a digital avatar of Marlon Brando will have starred as Spider-Man in an interactive virtual-reality adventure beamed directly into a corner of your brain owned by Netflix. Still, let's not worry about the next decade just yet. Let's remember how revolutionary this decade was with our 10-point guide to film in the 2010s.
Streaming goes mainstream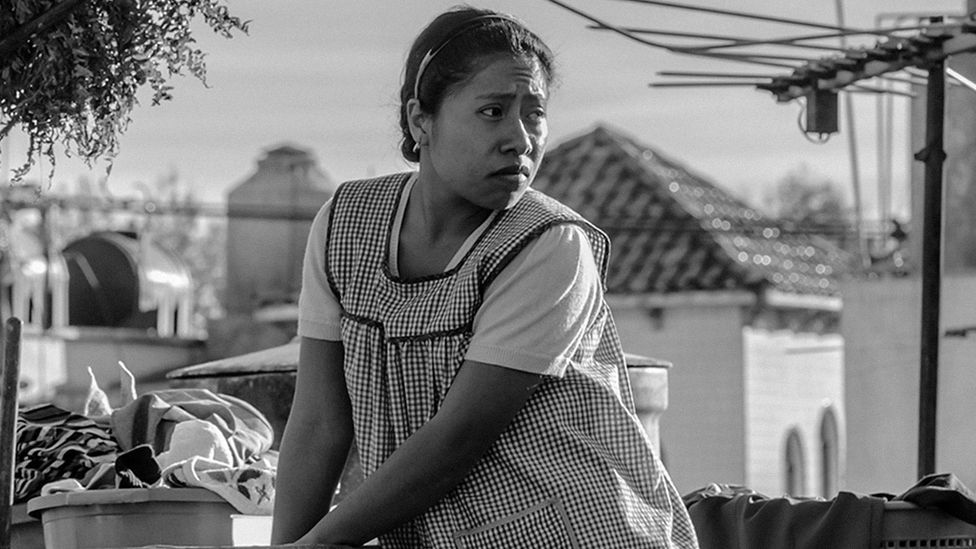 Hard as it may be to believe, Netflix didn't launch its streaming service until 2010, and it didn't produce a film of its own until Beasts of No Nation in 2015. Since then, Netflix and Amazon may have prioritised quantity over quality, but both companies have been responsible for some of the decade's finest releases. Amazon was behind Manchester by the Sea, You Were Never Really Here, and Cold War; Netflix can lay claim to Roma, Marriage Story and The Irishman. Not everyone approves: the Cannes Film Festival refuses to let films into its competition unless they have a proper run in cinemas. And there are those of us who still insist on buying DVDs and Blu-rays, even if we're running out of room to store them.
(Virtual) reality bites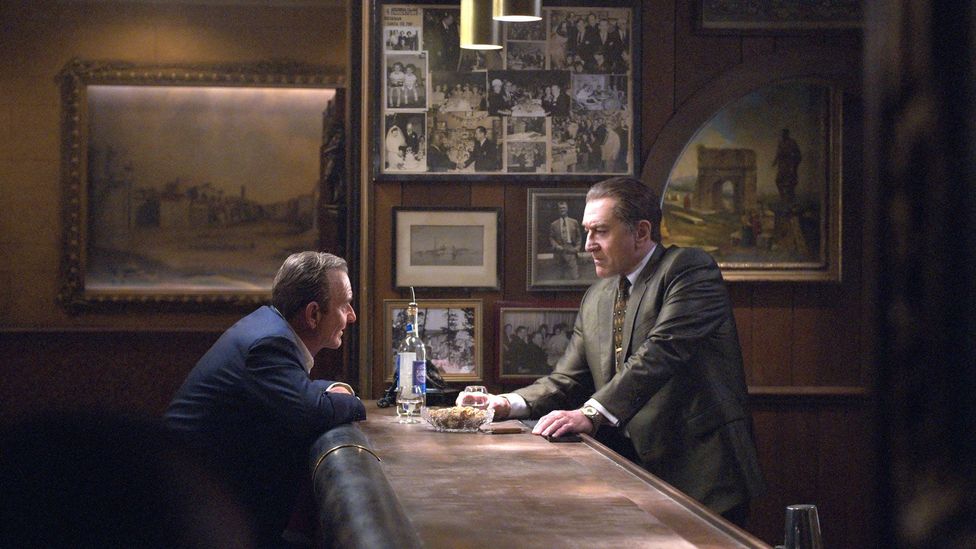 The Irishman (Credit: Netflix)
Computer-generated imagery may be nothing new, but the extent to which it is being used certainly is. In the last year alone, we have had a de-aged Samuel L Jackson in Captain Marvel, a de-aged Arnold Schwarzenegger in Terminator: Dark Fate, a de-aged Will Smith in Gemini Man, and a de-aged Robert De Niro in The Irishman. Before that, we had a digital Peter Cushing and Carrie Fisher in Rogue One, and we now have the nauseating prospect of a digital James Dean in a forthcoming Vietnam war drama.
Other technological advances include the phenomenally high frame rates in The Hobbit trilogy and Gemini Man, and the development of virtual reality: VR now has its own competition strand at the Venice Film Festival. If you're afraid that we're all now living in the Matrix, don't forget that Sean Baker's Tangerine was shot using three iPhones, so 21st-Century technology can sometimes be used to capture reality instead of replacing it.
From here to diversity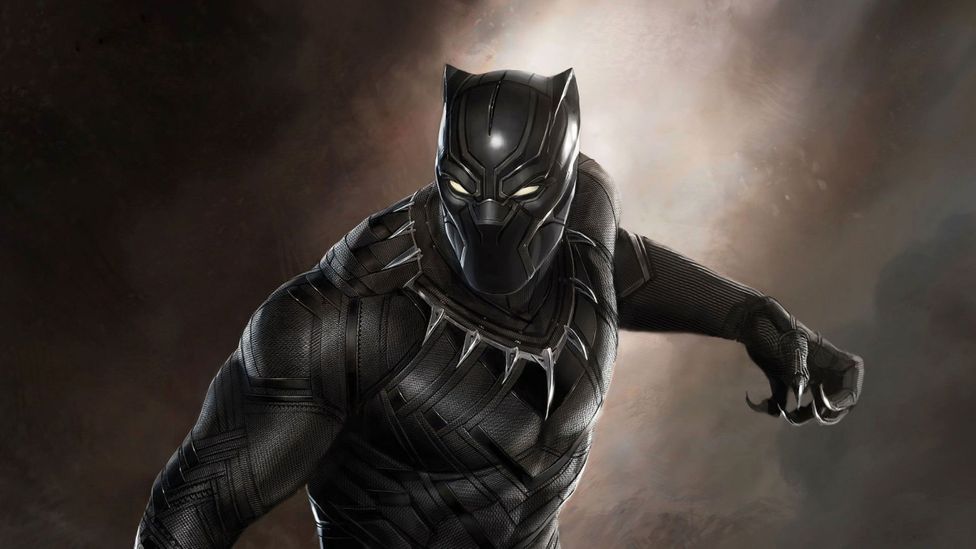 Black Panther (Credit: Walt Disney Studios Motion Pictures)
When Ridley Scott was casting 2014 Biblical epic Exodus: Gods and Kings, he decided that the ideal people to play a group of Ancient Egyptians would be Christian Bale, Joel Edgerton, Sigourney Weaver and Aaron Paul. When it was pointed out that none of them looked especially Egyptian, Scott argued to Variety: "I can't mount a film of this budget... and say that my lead actor is Mohammad so-and-so from such-and-such... I'm just not going to get financed." And that would have been a tragedy, wouldn't it? Imagine if Exodus: Gods and Kings hadn't been financed!
Scott was sticking to the Hollywood tradition of white-washing, but he had fallen behind the times. The lack of diversity in the 2015 Oscar nominations prompted the #OscarsSoWhite campaign; Ghost in the Shell was condemned for casting Scarlett Johansson in a role which originated in Japan; and Disney was careful to choose actors of Polynesian descent to voice Moana.
In the meantime, hits such as Creed, Black Panther and Spider-Man: Into The Spider-Verse reminded producers that non-Caucasian stars could attract mass audiences; Moonlight won the Academy Award for best picture; Mexican directors became Oscar regulars; and racism was the theme of The Help, 12 Years a Slave, Django Unchained, Selma, Green Book, BlacKkKlansman, Harriet, and more. The Oscars might not be SoWhite from now on.
The future is female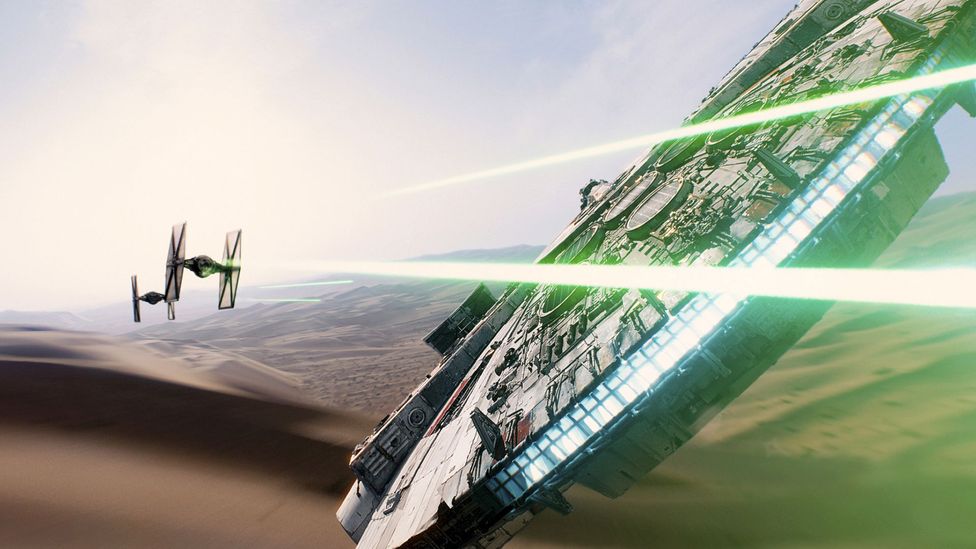 Star Wars: The Force Awakens (Credit: Disney / LucasFilm)
The fall of Harvey Weinstein coincided with the rise of the Me Too and Time's Up movements. But the campaigning that followed wasn't just about stopping sexual abuse in the film industry, but also addressing pay disparity, under-representation, and other insidious signs of institutional sexism. Before Weinstein's serial harassment was exposed, there was already a trend towards thrillers featuring action heroines rather than action heroes, such as Lucy, Star Wars: The Force Awakens and The Hunger Games. Afterwards, festivals and studios promised to tip the balance between male-and female-directed films closer to 50/50. Things are changing slowly, but they are changing. 
The Disney decade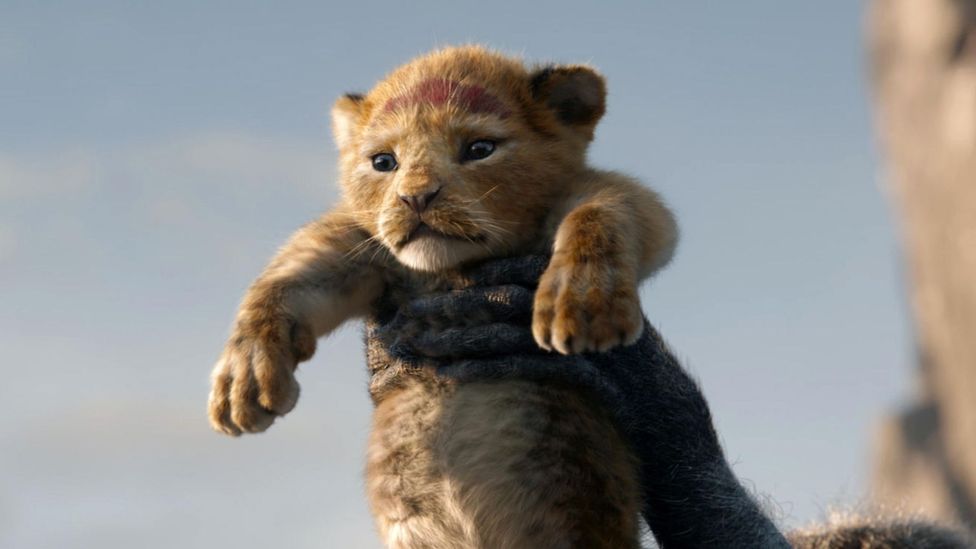 The Lion King (Credit: Walt Disney Studios Motion Pictures)
Cinema historians will remember the 2010s as The Disney Decade. The studio's exploitation of its own back catalogue has been awe-inspiringly relentless. Month after month there are live-action (or, in the case of The Lion King, sort-of live-action) remakes of its classic cartoons, such as Maleficent, Aladdin, Dumbo and The Jungle Book. But Disney's masterstroke was to gobble up the rights to other companies' intellectual property, principally the Star Wars and Marvel franchises. As a result, the highest grossing film in eight of the last 10 years has belonged to Disney, whether it was branded as Marvel (four), Star Wars (two), Pixar (one), or one of the studio's own cartoons (Frozen). Disney has also taken over 20th Century Fox, and has just launched its own streaming service. The 2020s could be The Disney Decade, too.
Superheroes rule the universe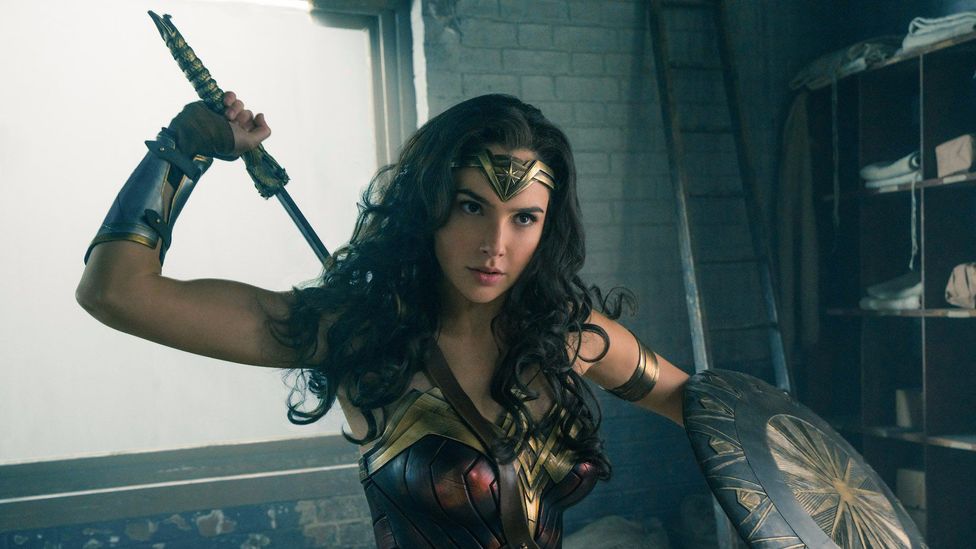 Wonder Woman (Credit: Warner Bros)
For those of us who grew up reading superhero comics back in the 20th Century, it's been unsettling to see our geeky niche interest swelling like a gamma-irradiated nuclear physicist until it towered over the rest of mass entertainment. Now it seems that a month can't go by without Fox releasing an X-Men film, Sony releasing a Spider-Man film, or Warner releasing a film about Superman, Batman, Wonder Woman or the Joker. But none of them can match the triumph of Marvel Studios, whose tidal wave of blockbusters swept all before it. Dare to admit that you're not impressed, as Martin Scorsese and Ethan Hawke did, and prepare for the social-media avengers to assemble.
Meanwhile, films which were theoretically in other genres, such as Hobbs & Shaw, Doctor Sleep and Frozen II, were really superhero movies in disguise, and every studio tried to copy Marvel's 'shared universe' model, in which a bunch of separate films all took place in the same reality. It's Stan Lee's world; the rest of us just live in it.
Horror returns from the grave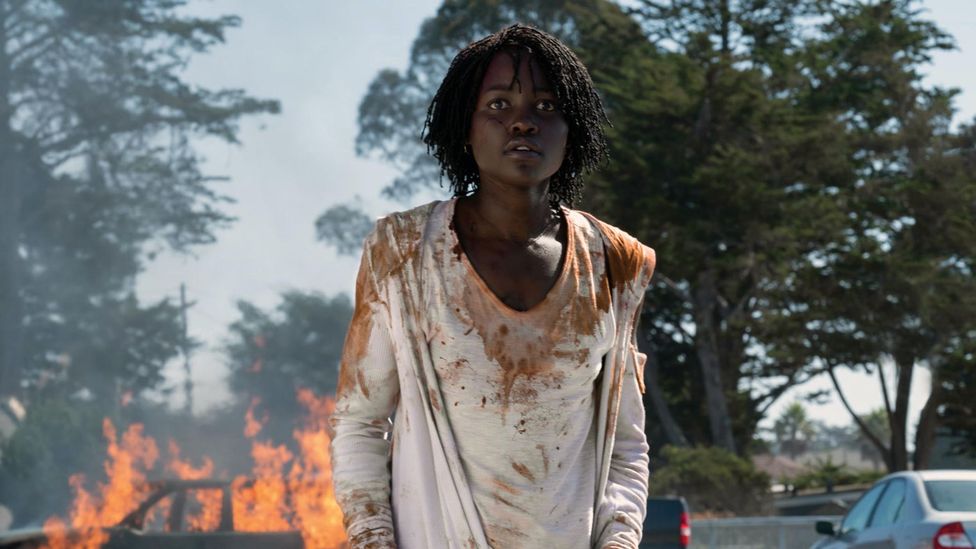 Us (Credit: Universal Pictures)
The 2000s were a frighteningly bad decade for horror. The success of Saw and its annual sequels led to a spate of 'torture porn' films which were more disgusting than scary. The Blair Witch Project was imitated by far too many found-footage horror movies. And there were countless cheesy efforts to sell old characters to new audiences, eg, Halloween: Resurrection, Freddy vs. Jason, and Friday the 13th. In the 2010s, on the other hand, horror has been reborn as one of the only genres in which original dramas with provocative stories and bold conceits can be made on a reasonable budget, and go on to be embraced by critics and audiences alike. Prime examples are Jordan Peele's Get Out and Us, Ari Aster's Hereditary and Midsommar, Robert Eggers' The Witch and The Lighthouse, David Robert Mitchell's It Follows, John Krasinski's A Quiet Place, Julia Ducournau's Raw, and Jennifer Kent's The Babadook. Just don't call it 'elevated horror' – a snobbish term that has horror fans reaching for their sharpened wooden stakes.
Romantic comedy's unhappy ending
Whenever a film such as The Big Sick does moderately well, romantic-comedy fans declare that the genre we love is back. But it's time for us to put that relationship behind us and move on with our lives. The rom-com flourished until the 1990s, went sour in the 2000s, and withered away in the 2010s. Briefly, it was supplanted by the bromantic comedy and its female equivalent, in which falling for The One mattered less than hanging out with the gang: Bridesmaids, This is the End, The World's End. But even these have faded. 
The fact is that comedy itself has dropped way down Hollywood's list of priorities. Back in 2004, for instance, you could see Shaun of the Dead, Team America: World Police, Mean Girls, Sideways, Anchorman and Dodgeball – proof that the industry was serious about being funny. But the last decade has seen comedy actors such as Ben Stiller and Vince Vaughn moving over to drama, and comedy directors pivoting to television, political docudrama, and superhero movies. In 2006, Anthony and Joe Russo made You, Me and Dupree; in 2016 they made Captain America: Civil War.
That's not to say that Hollywood comedies aren't being produced any more. They are. But the most noteworthy comedies of the past few years have been darker and weirder than the Will Ferrell variety, and often shot far from the US. The Lobster, Anomalisa, Toni Erdmann and Parasite will make you laugh, but it'll be an uneasy, nervous laugh.
Stranger than fiction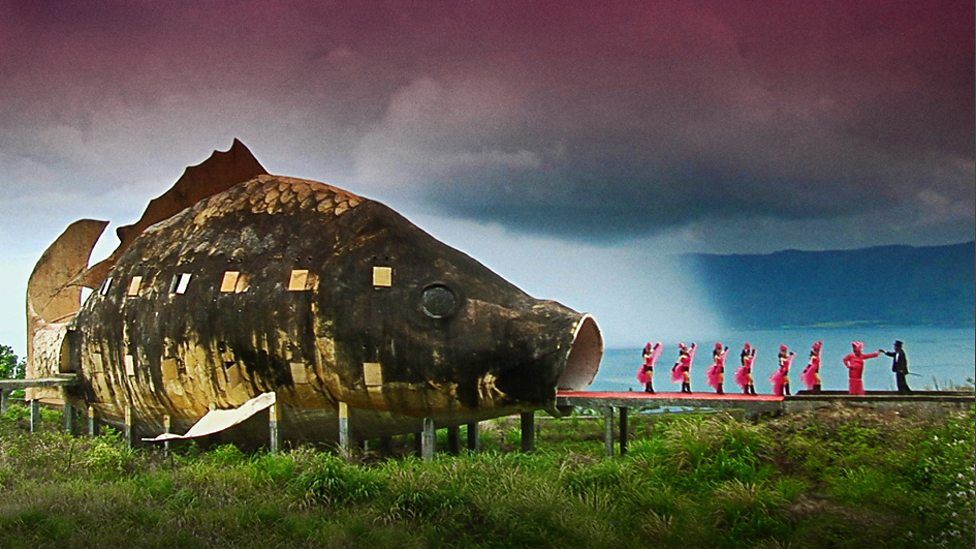 The Act of Killing (Credit: Dogwoof)
The days of the blockbuster documentary are behind us. There have been non-fiction hits in the 2010s, such as The Act of Killing and Searching for Sugar Man, but nothing to compare with the likes of Bowling For Columbine and Super Size Me the previous decade. The new home of the documentary is the podcast, of all places, in which murder cases are pored over for hundreds of episode each. When Hollywood wants to tell a true story it opts for a flashy postmodern kind of docudrama, one which doesn't just dramatise events, but adds statistics, fourth wall-breaking addresses to the audience, and interjections from the real people the story is about. Does that mean that these films are more accurate than traditional 'inspired by true events' movies? Judging by The Big Short, Pain & Gain, I, Tonya, American Animals, Vice, The Laundromat and Bombshell, the answer is no. But they may be more fun.
The end of the world as we know it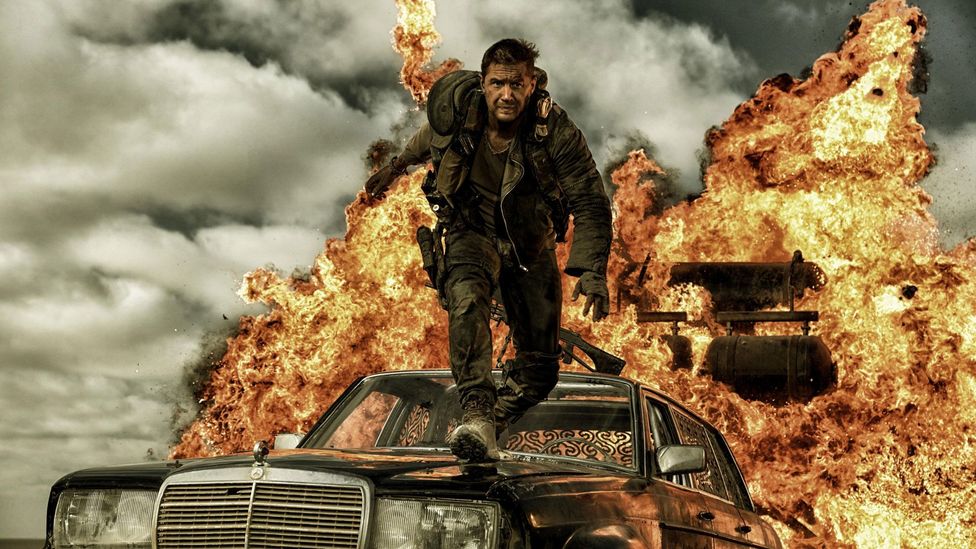 Mad Max: Fury Road (Credit: Warner Bros)
The 2000s finished with a plague of films set in post-apocalyptic wastelands: The Road, I Am Legend, Zombieland. There were plenty of these in the 2010s, too – the greatest being Mad Max: Fury Road – but many science-fiction filmmakers had an even bleaker viewer of the future. After Earth, Oblivion, Elysium, Interstellar, Passengers and Alien: Covenant all suggested that we'd be better off abandoning our planet altogether and starting afresh in a distant solar system or on a luxury space station. Still, perhaps we can take some comfort in knowing that we have made it past the times when Back to The Future Part II and Blade Runner were set – October 2015 and November 2019 respectively. And our own world isn't quite as bad as the ones in those films. Is it?
Love film? Join BBC Culture Film Club on Facebook, a community for film fanatics all over the world.
If you would like to comment on this story or anything else you have seen on BBC Culture, head over to our Facebook page or message us on Twitter.
And if you liked this story, sign up for the weekly bbc.com features newsletter, called The Essential List. A handpicked selection of stories from BBC Future, Culture, Worklife and Travel, delivered to your inbox every Friday.