With the release of The Rise of Skywalker next week, the original nine-film Star Wars saga comes to an end. Is there trouble ahead for the future of the franchise, asks Stephen Kelly.
W
When Disney first acquired Lucasfilm – and thus, the rights to Star Wars – in 2012, many people envisioned the franchise following in the footsteps of the Marvel Cinematic Universe's phenomenal success. There was talk of releasing a Star Wars film every year; of an interconnected universe stitched together through a combination of sequels, prequels and spin-offs. In the words of journalist Adam Rogers, writing for WIRED magazine in 2015, "If everything works out for Disney, and if you are old enough to have been conscious for the first Star Wars film, you will probably not live to see the last one. It's the forever franchise."
More like this
-    Ten films to watch this December
-    The decade that changed film forever
-    Disney+ is off to a shaky start
But everything has not worked out for Disney. Granted, the success of the new sequel trilogy, thanks in no small part to 2015's The Force Awakens, has managed to re-establish Star Wars' pop culture dominance, and the company has already, after only four films, managed to recoup its $4bn (£3bn) investment. Yet the past seven years have also been defined by turbulence. By directors either exiting or being fired from projects; by reports of films like Rogue One being salvaged with huge last-minute reshoots; by The Last Jedi being caught in the crossfire of a culture war; and perhaps most devastatingly, by the poor box office performance of Solo, a film that has since made Lucasfilm reconsider both what audiences want, and how often they want it.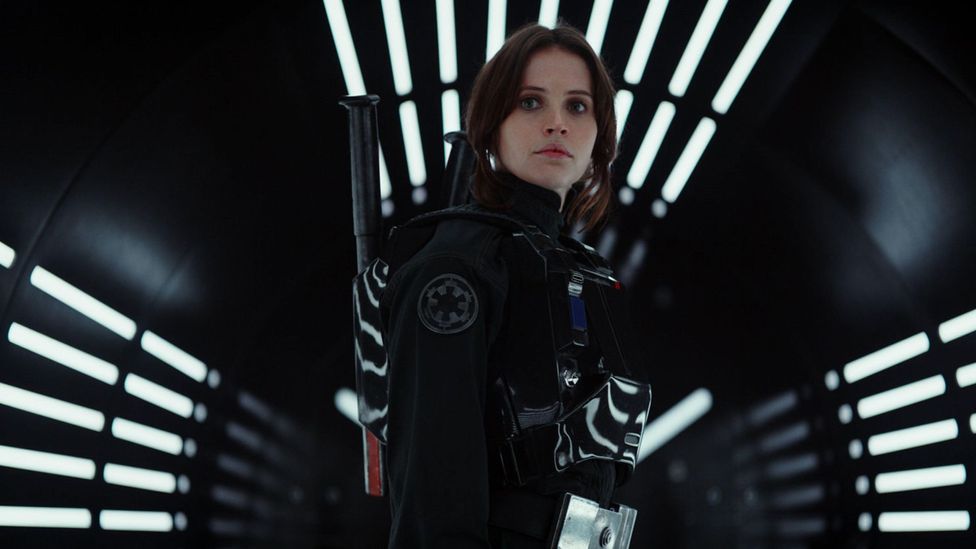 The troubled shoot for 2016 spin-off Rogue One has been one of the numerous bits of turbulence for the franchise in recent years (Credit: Lucasfilm)
Hence why, with the release next week of The Rise of Skywalker – the final film in both the modern trilogy, and the overarching nine-part Skywalker saga – it feels like something of a watershed moment for the Disney era of Star Wars. After all, if this genuinely is the end of the Skywalker saga (ie the soul of Star Wars), and if standalone movies such as Solo are not working, then where does Disney go from here? And how did it get to here in the first place?
A weakness in the Death Star
A popular theory for the disappointing reception of Solo, and indeed why Star Wars has as-of-yet been unable to replicate the Marvel Cinematic Universe, is 'Star Wars fatigue'. It's the idea that Star Wars films, which up until the past few years have been a relative rarity, are too special to treat like any other franchise; that overexposure will ruin the magic. As Disney CEO Bob Iger told Radio 4 earlier this year, "I think we made and released too many Star Wars films over a short period of time… I just think that there's something so special about a Star Wars film, and less is more."
It's debatable however how true that theory actually is. For instance, Matthew Ball, the former Head of Strategy at Amazon Studios, and contributor to media industry website Redef, believes that Star Wars fatigue is a myth.
I think a wholly new story, run by a single creative lead, plus some good luck could quickly reverse the franchise's trajectory – Matthew Ball
"For all the disappointment around Solo," he says, "I don't believe any four consecutive films have ever delivered greater cumulative profits than Disney's four Star Wars films. Star Wars remains a beloved franchise, one with greater global awareness than ever before, and greater representation/diversity too. Its themes are also universal and timeless… There is no reason why Star Wars can have only one film and one TV series per year, but Marvel can have three films and continue to see improved performance on an annual basis. Come 2021 too, Marvel will have four feature films and two TV series per year. Scarcity matters, but you become special through what you do more than what you don't."
Instead, he argues, the problems experienced by Disney are less to do with audiences' tolerance for Star Wars, and more a result of its own poor planning. Or more specifically: of a rushed production cycle, with Disney frantically committing to six films in the space of eight years; of the hiring and firing of four apparently unsuitable directors across four different films, like the inexperienced Josh Trank or Solo's Phil Lord and Christopher Miller, whose improvisational tone reportedly provoked the ire of Lucasfilm president Kathleen Kennedy; and of a lack of a centralised and overarching creative vision, à la George Lucas.
"I think a wholly new story, run by a single creative lead, plus some good luck (which is key to every hit film), better planning and slower production timeline could quickly reverse the franchise's trajectory," says Ball.
The stories of the future
It does seem as though Disney has taken on board some of the criticisms expressed by Ball. Disney CEO Bob Iger recently announced that Star Wars's film output will go into a three-year hiatus after The Rise of Skywalker, with the company focussing instead on Disney+ shows like The Mandalorian and an upcoming Obi-Wan Kenobi series starring Ewan McGregor. A realisation, perhaps, that live-action spin-off stories are better served by the smaller scale of television, rather than the grandiosity of cinema.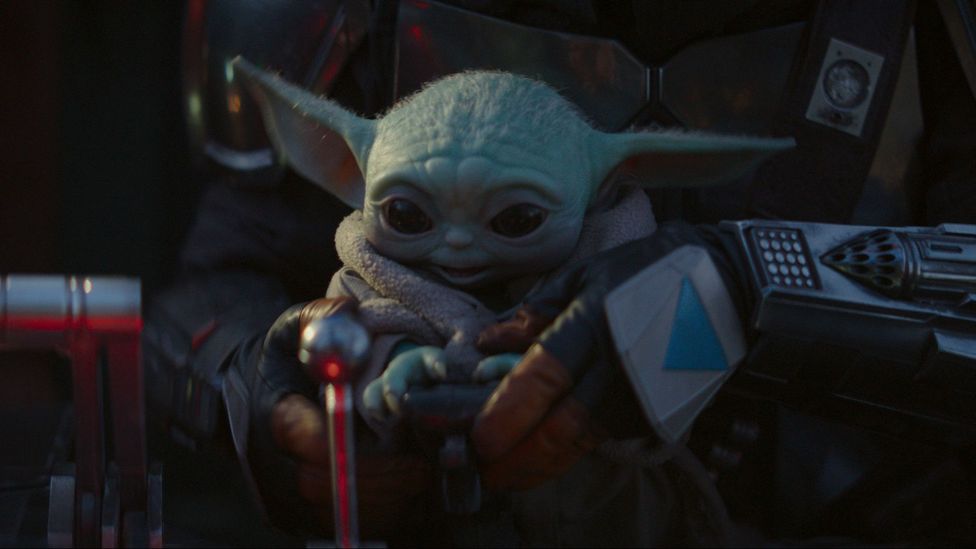 Could 2019 meme-champion Baby Yoda be the character to lead Star Wars into a new era? (Credit: Lucasfilm)
As for the hiring and firing of directors, Game of Thrones showrunners DB Weiss and David Benioff recently left a planned trilogy of films due to a deal they had signed with Netflix. However, The Last Jedi director Rian Johnson is still linked to a separate trilogy, and Marvel supremo Kevin Feige is also developing a movie. It's possible that either one could be the 'single creative lead', the new George Lucas, that Disney apparently need. Although it's worth pointing out that while opening Star Wars up to different voices is still undoubtably a good thing, Disney is yet to hire a feature-film director who is not a white man, and that George Lucas' work on the original trilogy was elevated by collaboration.
The big question now is what kind of cinematic stories Disney will tell in the post-Skywalker era. Kathleen Kennedy, speaking to Rolling Stone last month, has admitted that it's a tough decision Lucasfilm are yet to make, saying: "[There are] endless possibilities. It's liberating, it's exciting, and it creates a lot of pressure and anxiety as well." But what seems likely is a new saga taking place either in a post-The Rise of Skywalker future or the ancient past.
The latter has precedent in the form of fan-favourite video-game series Knights of the Old Republic, which is set 4,000 years before the rise of the Empire and follows a devastating war between the Jedi and the Sith. Buzzfeed reported earlier this year that a KOTOR film was being written by Alita: Battle Angel screenwriter Laeta Kalogridis; while other reports say that, before they stepped down, DB Weiss and David Benioff's trilogy was set to explore the origins of the Jedi.
Lucasfilm hasn't proven they can move away from Lucas's source material and sustain a fantasy in that universe without his characters and settings – Jason Ward
In terms of a saga set after The Rise of Skywalker, that very much depends on what happens in The Rise of Skywalker. An obvious approach would be "a new series of films following Rey training the next generation of Jedi with [The Mandalorian's] baby Yoda," says Jason Ward, editor of fan site Making Star Wars, half-jokingly referencing the character who has become one of the year's biggest memes – though it would also make for a natural plot progression. But it's not certain that Daisy Ridley, John Boyega or Oscar Isaac will want to reprise their roles as Rey, Finn and Poe so soon; all three have ruled out a return to Star Wars in interviews, with only Boyega seeming open to the idea of a reunion in the far future.
Let the past die
Either way, it's clear that whatever comes next must follow the subversive – and to some, inflammatory – advice of Kylo Ren in The Last Jedi: "Let the past die. Kill it, if you have to."
"I think the future of Star Wars is going to be really exciting as we move away from the characters that defined it," says Ward. "To some extent, it seems as if the idea is to create new characters fans and general audiences can become attached to, and we can follow their stories without being tied to a 42-year-old story.
"Everything so far has been so tied to explored eras of Star Wars," he adds. "While I believe in them, Lucasfilm hasn't proven they can move away from George Lucas's source material and sustain a fantasy in George Lucas's universe without his characters and settings… There's been seven or eight sand planets now that look like the sand planet [Tatooine] from the first film in certain shots. They're afraid to move out of the familiar entirely and I would love to see them do that."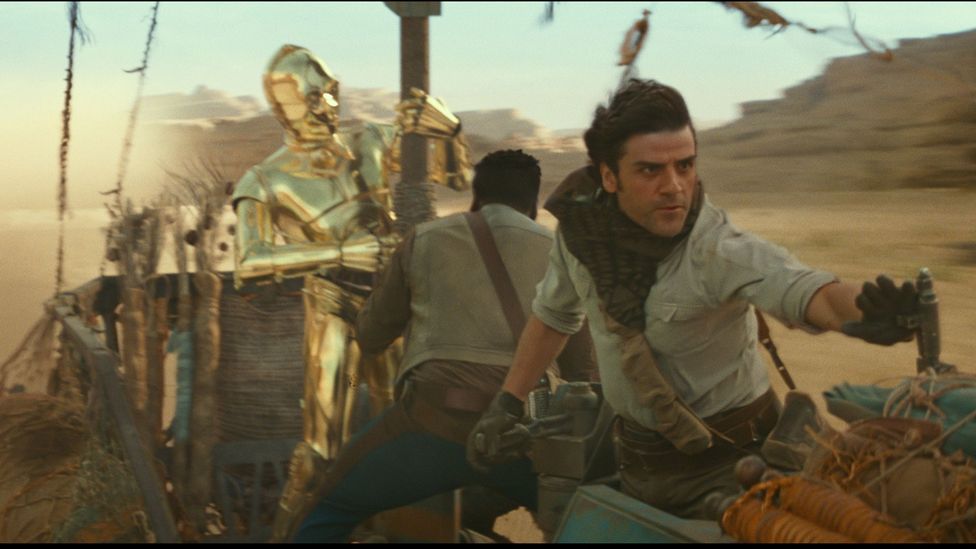 The franchise has so far been tied to George Lucas's source material and aesthetic, with its countless sand planets – and it needs now to move on (Credit: Lucasfilm)
There are cold, harsh, practical reasons for moving beyond what we currently know as Star Wars. As it stands, the franchise has clearly demonstrated multi-generational appeal. "The Force Awakens and The Last Jedi could not have put up the numbers they did without strong performances across all age groups," says Ball. But the fact remains that the generations that grew up with that strong sense of nostalgia for the original trilogy, and indeed the prequels, will eventually one day die out. This means that, in order to secure the franchise's future, Disney must establish a new kind of Star Wars for a new generation – and new markets.
All 11 films released to date require a fairly large working familiarity with the Star Wars canon – far more than the average Marvel films – Matthew Ball
"Although Star Wars is the second biggest franchise of all time and globally recognisable, it is strongest with those 40+ and has relatively weak appeal outside the United States", explains Ball. "China, as an example, is now a quarter of the global box office. However, the original trilogy was never released in Chinese movie theatres. And when the prequel trilogy was released, the Chinese box office was one fifteenth to one twentieth the size it is today. As a result, the first Star Wars title to really reach the Middle Kingdom was the seventh entry – and in it, most of the franchise's core characters were old, had died, or did die.
"What's more, all 11 films released to date require a fairly large working familiarity with the Star Wars canon – far more than the average Marvel films, which are only loosely connected on average. Also keep in mind that all of the Marvel films are less than 12 years old. 1977 was a long time ago."
As, of course, 2019 will be one day. Who knows – perhaps in 2061, someone will write an article lamenting that Star Wars has to move beyond the characters of Rey, Finn and Poe. Maybe Mark Hamill will have just made a sensational posthumous return as a digital 26 year-old; maybe a woman will have directed a Star Wars movie; maybe two openly gay characters will have just locked eyes for the first time across a crowded cantina. Or maybe Star Wars will be dead.    
Difficult to see. Always in motion is the future.
Love film? Join BBC Culture Film Club on Facebook, a community for film fanatics all over the world.
If you would like to comment on this story or anything else you have seen on BBC Culture, head over to our Facebook page or message us on Twitter.
And if you liked this story, sign up for the weekly bbc.com features newsletter, called The Essential List. A handpicked selection of stories from BBC Future, Culture, Worklife and Travel, delivered to your inbox every Friday.