Artists that most defined an eventful year in music included Billie Eilish, Vampire Weekend, Rosalía and J Balvin, Lizzo, and of course Lil Nas X.
T
The final year of the decade saw A-list superstars relatively quiet on the singles front; instead we saw newcomers shine, and more established artists revived, re-energised and reinvented. Here are the tracks that topped our playlist, setting the scene for an exciting decade to come. You can listen to all 20 tracks here (Warning: Contains some language that may offend)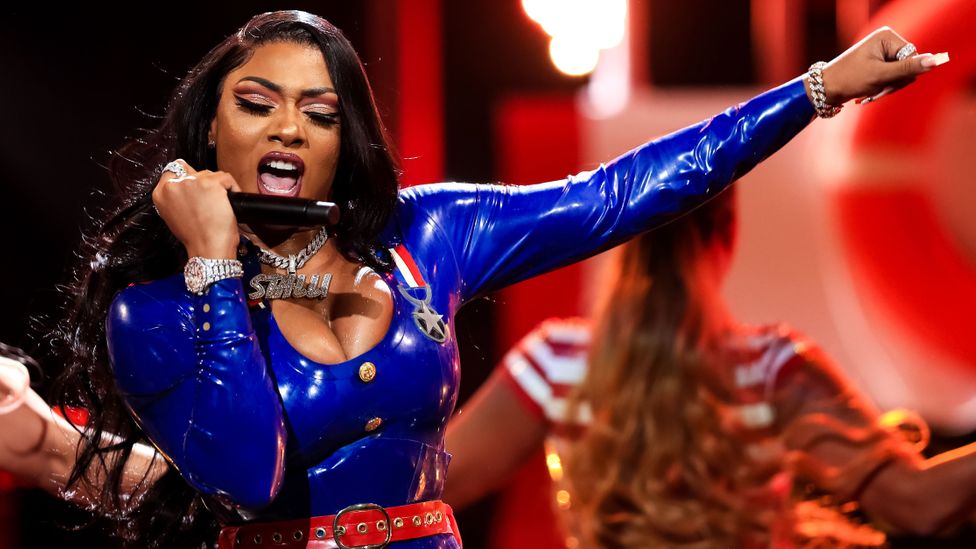 Megan Thee Stallion, Hot Girl Summer
The meme that turned into a movement; the song was an unapologetic call to have a good time and not give a flying flamingo about what anybody thinks. Everyone from Wendy's to Maybelline co-opted the phrase to such a degree that the artist eventually trademarked the phrase. Collaborating with Nicki Minaj and Ty Dolla $ign on the track was a massive poke in the eye for anyone still thinking only one rap queen can reign supreme.
Memorable lyric: "Handle me? Who gon' handle me?/ Thinkin' he's a player, he's a member on the team."
19. Big Thief, Not
The Brooklyn-based band have always won praise for finding majesty in the minutiae, and 2019 was a landmark year with two albums (UFOF and Two Hands). The top track was the lead single on the latter album, pain piercing through every one of singer/songwriter Adrianne Lenker's razor-sharp words. The guitar solo, or more accurately a guitar roar, is worthy of Neil Young at his peak.
Memorable lyric: "It's not the open weaving/ Nor the furnace glow/ Nor the blood of you bleeding/ As you try to let go."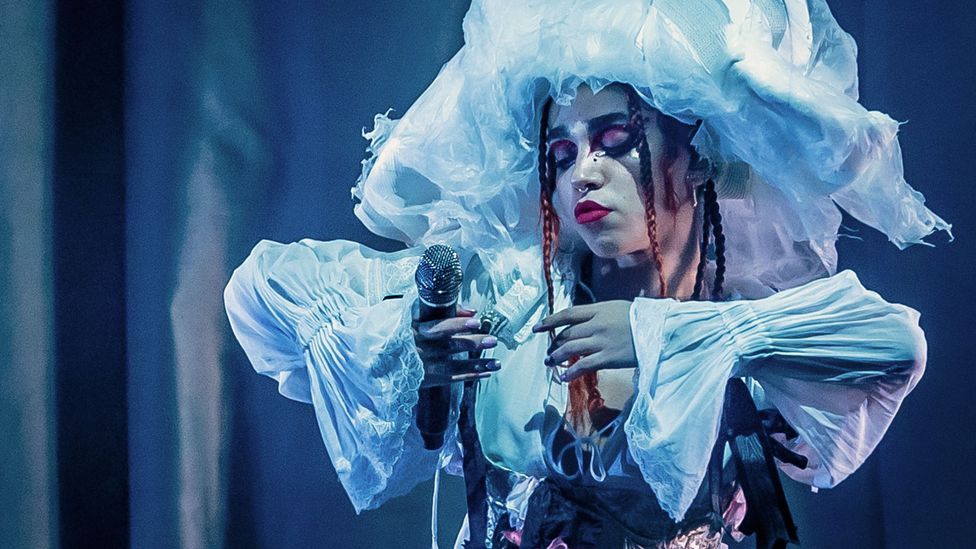 The British singer/songwriter's breathtaking, hypnotic return after three years. Stripped down to a piano-led arrangement, this tale of a relationship souring despite giving your all drew obvious parallels to the artist's public break up with Robert Pattinson. The fearless fragility of twigs's voice made heartbreak sound like being raised to the skies before crashing down to earth.
Memorable lyric: "I try but I get overwhelmed/ When you're gone, I have no one to tell."
17. Solange, Almeda
The sound of black pride in 2019. Solange presented a freeze frame of the area of Houston she grew up in while reciting a list of beautiful things ("brown face, black skin, black braids, black waves"). Playboi Carti and The-Dream joined the celebration, adding weight and joy to the mood.
Memorable lyric: "These are black-owned things/ Black faith still can't be washed away/ Not even in that Florida water."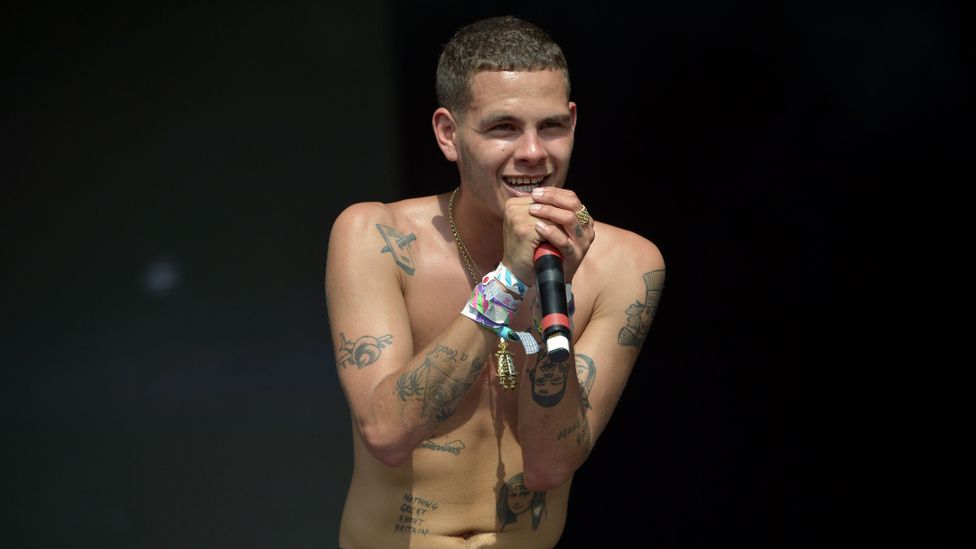 slowthai, Nothing Great About Britain
A snarling, pessimistic portrait of Britain from the street – covering Brexit, class warfare, and widening inequality – but told with bluntness, wit and wordplay. slowthai makes a mockery of Britishness, but he also celebrates his country, in part through the clear doffing of his cap to a host of musical influences, including Sex Pistols, The Streets and Dizzee Rascal.
Memorable lyric: "I will treat you with the utmost respect only if you respect me a little bit, Elizabeth."
15. Holly Herndon, Frontier
Herndon's third album, Proto, saw her collaborating with vocal performers and the digital voice of an AI program called Spawn. One of its most stunning and human moments came on Frontier. Inspired by Appalachian Sacred Harp singing, a single voice builds to a vocal crescendo that blurs the difference between human and machine in ways that feel comfortable, disorientating and heart-warming all at once.
Memorable lyric: "This earth doesn't care for what we need, what we breathe/ A frontier of green or of dust."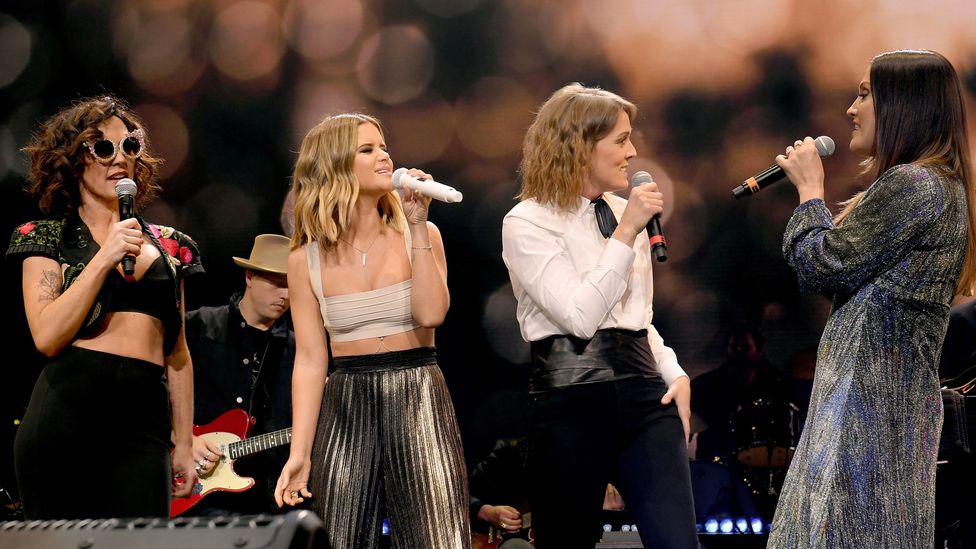 The Highwomen, If She Ever Leaves Me
It was billed as the first gay country song, which isn't strictly speaking true, but the lead track from the all-female supergroup is certainly the most high-profile one to date. Brandi Carlile subverts country ballad tradition, sending a warning to a male cowboy who has an eye on her female partner, which also felt like a welcome rejoinder to the machismo that can pervade the genre.
Memorable lyric: "If she ever gives her careful heart to somebody new, well, it won't be for a cowboy like you."
13. Lewis Capaldi, Someone You Loved
Scottish singer-songwriter Capaldi became the somewhat improbable break-out star of the year. His album Divinely Uninspired to a Hellish Extent was the fastest-selling UK album of the year. And Someone You Loved topped both the UK and US singles chart – its straightforward tale about a break-up and Capaldi's raspy soulful voice capturing the imagination of a vast swathe of lovelorn fans.
Memorable lyric: "I was getting kinda used to being someone you loved."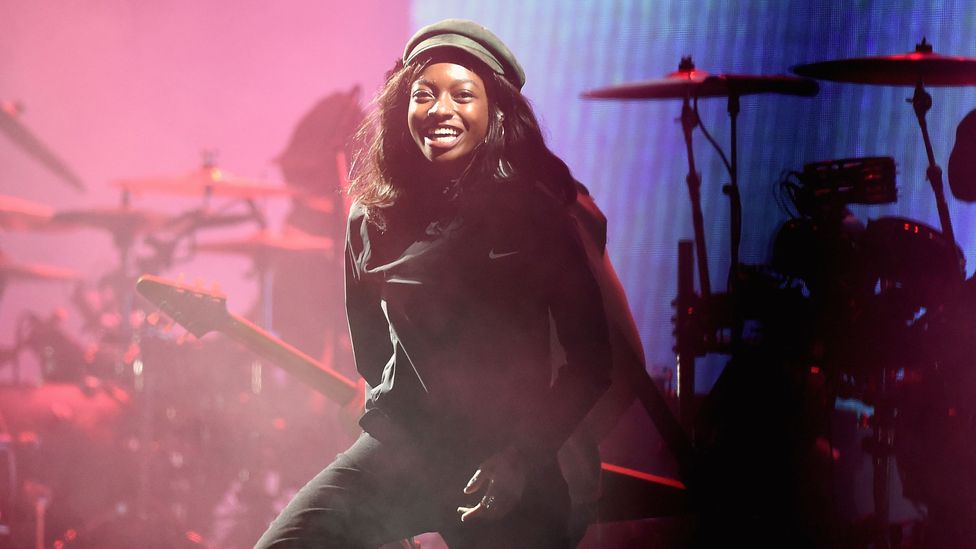 It may have been a long time coming, but the London rapper is finally achieving the success that has been predicted by everyone from Kendrick Lamar to Forbes magazine. So, it's perhaps appropriate that it came in the slicker sound and form of Selfish. Haters are always going to hate, the rapper defiantly states, but no-one can question what she's earned through her own hard graft and creativity. And who are we to argue?
Memorable lyric: "No validation, no applause/ You don't have to prove you got it when you know it's yours."
11. Dave, Black
From the groundbreaking Mercury Prize-winning album came a track that was a laser-sharp examination of contemporary racism and racial identity. The south London rapper tackles colonialism, social mobility and media coverage, but like Solange, the song is also peppered with pride about his blackness. UK listeners complained when it appeared on the Radio 1 playlist, but DJ Annie Mac replied: "If you are genuinely offended by a man talking about the colour of his skin and how it has shaped his identity then that is a problem for you."
Memorable lyric: "A kid dies, the blacker the killer, the sweeter the news/ And if he's white you give him a chance, he's ill and confused."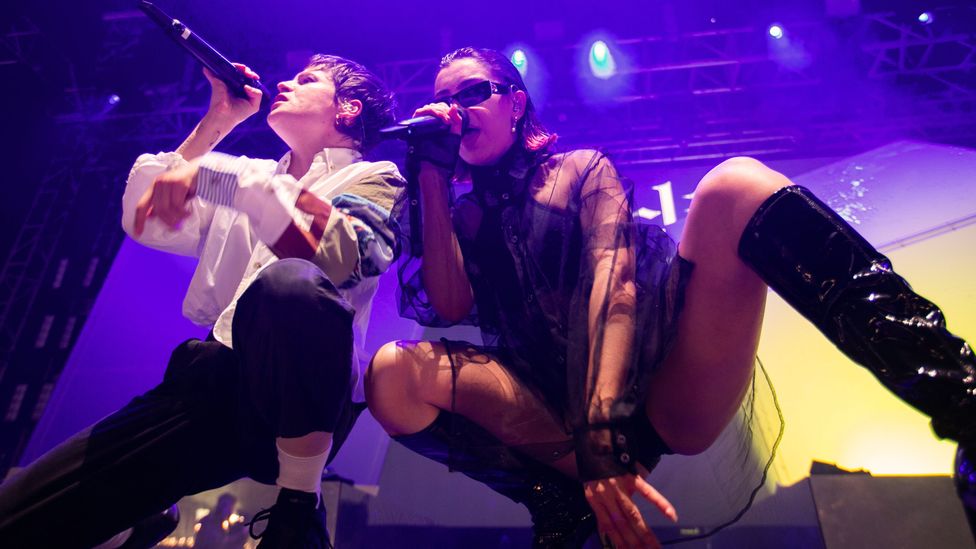 Charli XCX – Gone (feat Christine and the Queens)
Sometimes a partnership makes more sense on paper than in the studio, sometimes it more than delivers on the promise. Gone is firmly in the latter camp, the two pop mavericks creating an uncompromising, existential anti-social anthem. It's a collaborative cri de coeur about the weight of expectation, with the unrelenting electro-funk beat providing the perfect soundtrack to their catharsis.
Memorable lyric: "Am I a smoke? Am I the sun? Who decides?"
9. Tyler, The Creator, Earfquake
Originally written with Justin Beiber in mind, and later offered to and rejected by Rhianna, Earfquake finds the rapper singing in heartbreak mode, pleading a lover not to leave over summer sounds and harmonies. His trademark sound is boosted by vocals from R&B legend Charlie Wilson, Devonté Hyne and (as it turns out, untranscribable) ad-libs from Playboi Carti.
Memorable lyric: "You don't want no complication, no/ I don't want no side information/ I just need to know what's happening/ 'cause I'm for real."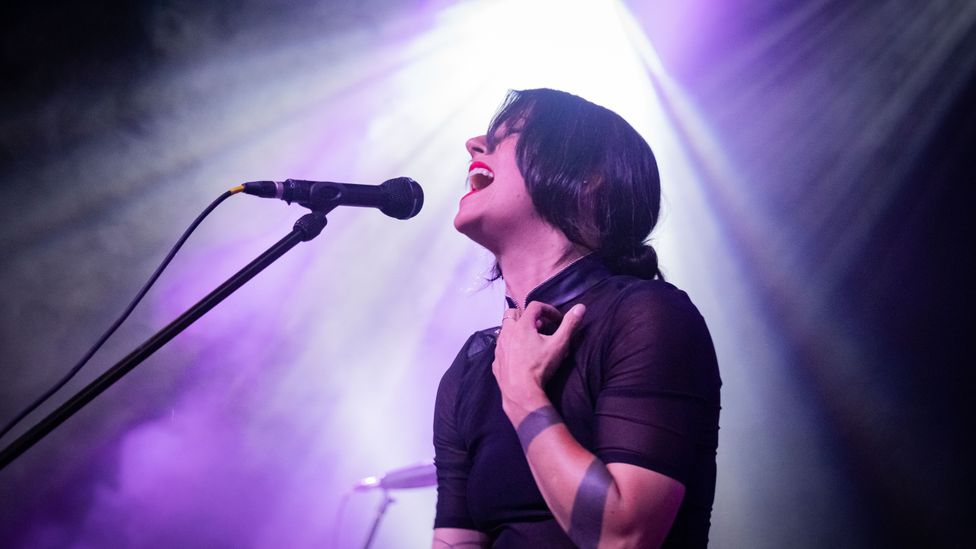 Sharon Van Etten, Seventeen
A self-declared love letter to New York, Seventeen is up there amongst Van Etten's finest work. It's for anyone who has ever peered back into their past and worried whether or not age has improved them. With Van Etten you don't quite know the answer, but let's face it that's life, and Van Etten brilliantly captures the scrambled, jumbled emotions between nostalgia and hindsight.
Memorable lyric: "I know what you're gonna be/You'll crumple it up just to see/Afraid that you'll be just like me!"
7. Vampire Weekend, Harmony Hall
A track that's the equivalent of opening the curtains and letting the spring sun shine in, Harmony Hall sees the band subtly refining their sound, with Ezra Koenig's most poignant and accessible lyrics to date. If you like the acoustic guitar riff, rejoice, there's two hours-worth of it here.
Memorable lyric: "Anger wants a voice/ Voices wanna sing/ Singers harmonize/ 'Til they can't hear anything."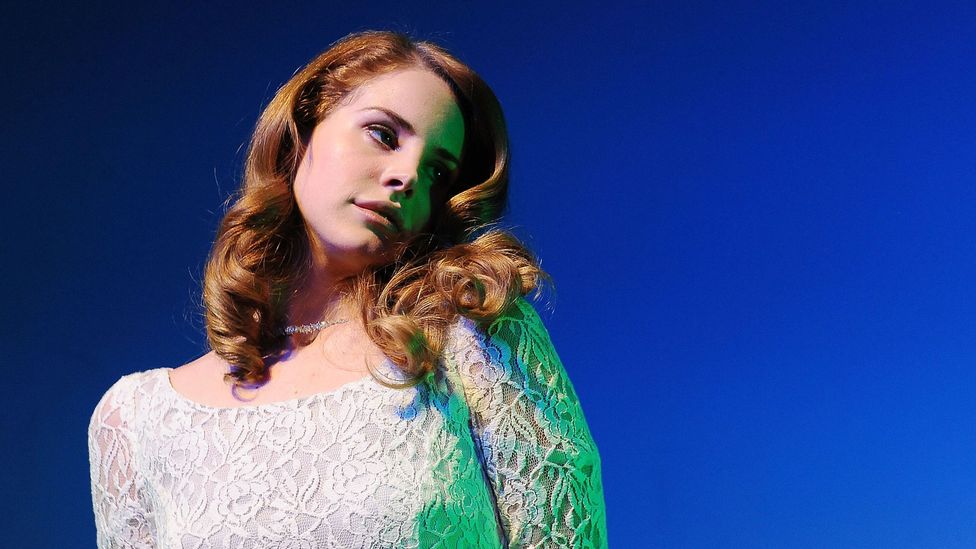 Lana Del Rey, The Greatest
A comedown anthem for the burned-out generation. Del Rey focused her swooning cinematic style on the American Dream, or what she thinks is left of it. The Greatest takes a sombre and elegiac view of a country swamped by political anxiety, climate change, celebrity culture, and even the false alarm of a nuclear attack on Hawaii. The apocalypse may not be now, but in Del Rey's hands it feels both horrifying and beautiful.
Memorable lyric: "The culture is lit and I had a ball/ I guess that I'm burned out after all."
5. Rosalía feat J Balvin & El Guincho, Con Altura
Rosalía has been making waves with her contemporary take on flamenco, but this is the song that put her on the international map. An effortless fusion of traditional music with old-school reggaetón and a dash of Middle-Eastern inspiration, Rosalía created a sound all of her own – a sound that feels a lot like the future of global pop music.
Memorable lyric: "Vivo rápido y no tengo cura/ Iré joven pa' la sepulture."
4. Clairo, Bags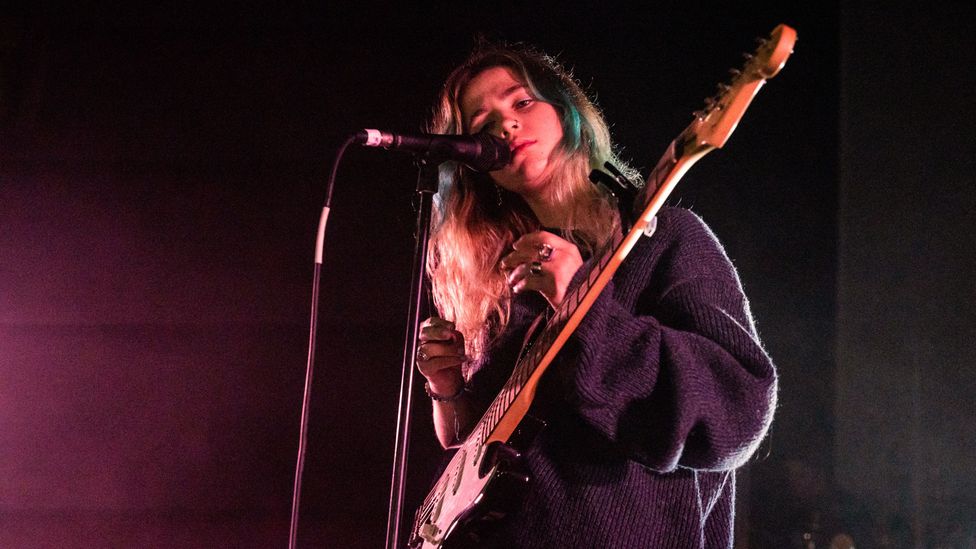 Breaking up is hard to do, and sometimes even harder to explain. The lead Rostam Batmanglij-produced single from Clairo's album Immunity, achingly explores the kind of insignificant, unspoken things that accumulate and coalesce into the moment when a loved one walks out the door with those bags. Low-key, touching and heart-felt, the song elevated the 21-year-old from You Tube phenomenon to bona fide pop star.
Memorable lyric: "Can you see me? I'm waiting for the right time / I can't read you, but if you want, the pleasure's all mine."
3. Lil Nas X feat Billy Ray Cyrus, Old Town Road (Remix)
Love it, hate it, or even love to hate it, you can't deny the song's domination in 2019. We all know the story: A $30 YouTube beat, a Nine Inch Nails sample, a viral moment on TikTok that turned into a controversy about whether or not the song could be classified as country music, and the genius move of adding Billy Ray Cyrus to the remix. It should never have worked, but it did.
Memorable lyric: "Ridin' on a horse, ha/ You can whip your Porsche/ I been in the valley/ You ain't been up off that porch, now."
2. Lizzo, Juice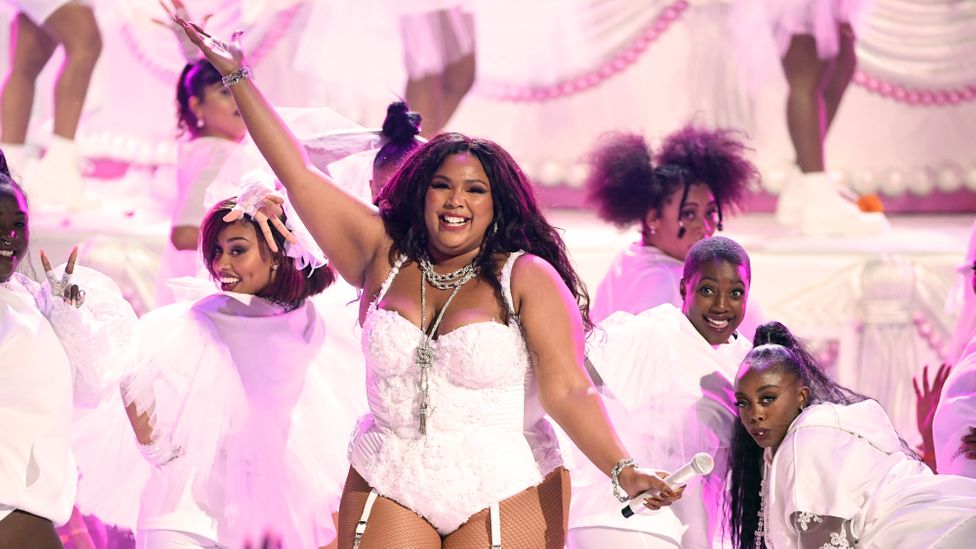 A riot of retro-funk filled with soul and sexiness, Lizzo gives Mark Ronson and Bruno Mars a joyous run for their money with this hit. Juice is Lizzo's finest feeling-good-about-yourself song to date. Along the way, Lizzo praises the woman in the mirror, sips Grey Goose and makes fun of a man sliding into her DMs.
Memorable lyric: "I be drippin' so much sauce/ Got a bitch lookin' like Ragù."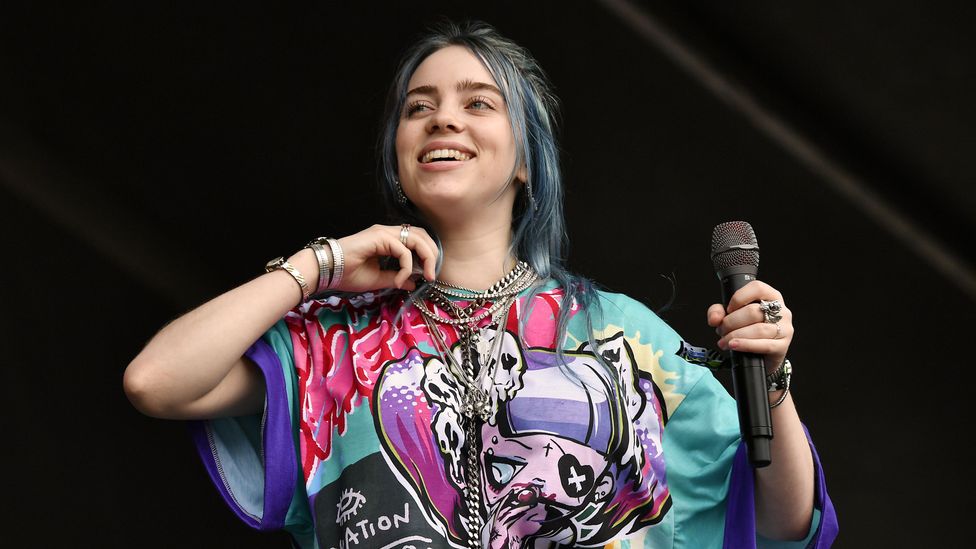 Of all the songs that propelled the remarkable rise of the 17-year-old pop prodigy this year, bad guy was the biggest and most subversive, and was the song that eventually toppled Old Town Road from the number 1 spot. Someone is taunted for being a bad guy, before flipping the tables to suggest that she's the real culprit. Thumbing a nose at the way people present themselves, the song has it all: Lo-fi swagger, sass in spades, and a surreal music video that got the meme treatment online. The dark side had never felt more fun.
Memorable lyric: "Duh."
If you liked this story, sign up for the weekly bbc.com features newsletter, called The Essential List. A handpicked selection of stories from BBC Music, Culture, Capital, Future and Travel, delivered to your inbox every Friday.