M
Most decades in popular music have been defined by genres, formats or geographies, but the 2010s can be perhaps best defined by platforms. Spotify launched in the US, as well as Apple Music, YouTube Music, Amazon Music and a Jay-Z-rebranded Tidal, and streaming figures became included in the singles and album charts. Social media broke down walls by creating direct lines of communication between artists and fans, with followers, memes and challenges on YouTube, Instagram and more recently TikTok becoming a crucial window for both fans and A&R departments.
As a result, it was a time in which music became truly global, and genres seemed to mutate and fuse. Latin and K-pop became established as major genres, EDM entered the mainstream. Hip-hop was elevated to a new level, outselling rock music for the first time, and saw subgenres like trap and SoundCloud rap acheiving mainstream success. The 2010s was also bookended by two young female artists – Adele and Billie Eilish – who in their own way personified the present and future of popular music.
Here's our year-by-year guide to the songs we think perhaps best defined the 2010s. These aren't necessarily our favourite songs, or the best-selling songs, but the songs that helped define the soundtrack to the last 10 years. Listen to all the picks on our Spotify playlist here.
2010
A-side: Adele, Rolling in the Deep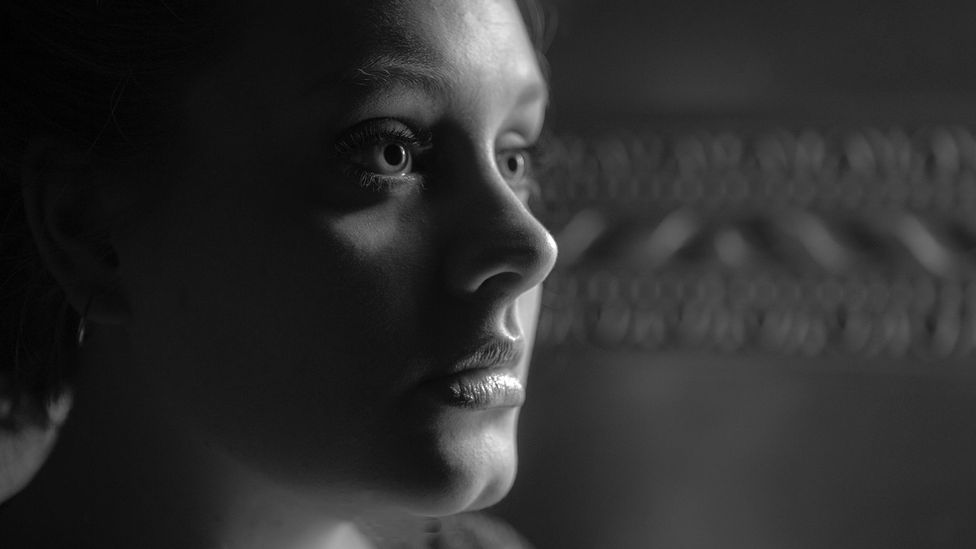 Apparently, Adele's 21 or 19 albums were so popular in the UK that at one stage a copy was sold every 7 seconds. Given how quickly this song became inescapable – blaring out from wine bars, TVs, and the rolled-up windows of countless school runs – it's remarkable just how odd Adele's Rolling In The Deep is. A four-to-the-floor broadside from a woman scorned, the song unleashed a Delta Blues howl that the young Brit had barely hinted at, and that propelled her to the top of the charts worldwide. But it's the backing vocals that elevate this to something extraordinary – cold and judgemental, where you might have expected warmth and heartfelt harmony. It's a masterpiece of subverting a classic, timeless form.
B-side: Robyn, Dancing On My Own
One of the decade's great disco bangers, this has remained a high mark in Robyn's career so far. The first of her songs to top the charts in her native Sweden, the song was a bittersweet, voyeuristic narrative, a woman dancing alone in a crowded club while her ex and his new lover look on. It may have sounded, on the surface, life-affirming, but this was bleak, wounded pop of the highest order, and set the template for a certain brand of female empowerment through angst for the rest of the decade.
2011
A-side: Lana Del Rey, Video Games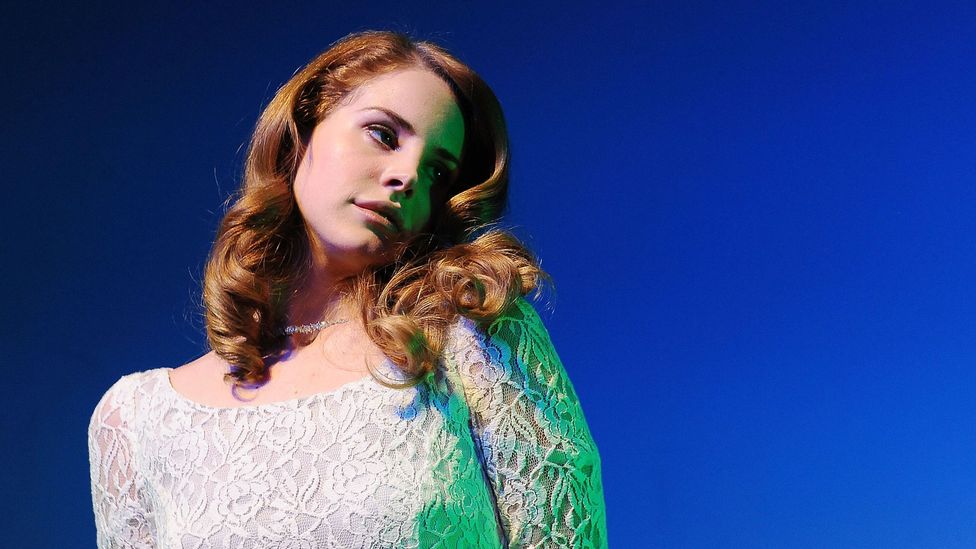 Lana Del Rey, The Greatest
Lizzy Grant was dead. Long live Lana Del Ray. Grant had played New York clubs for years under her own name, releasing a single album that sank without trace. A name change signalled a Year Zero. Out went casual clothes and a shy onstage persona – in came widescreen Sixties drama, dressed up like a glamorous gangster's wife on the brink of a biblical fall. For all the accusations of artifice and manufacturing (Del Ray was accused of being a record company puppet), this homage to a sordid, swinging 60s was feverishly cinematic.
B-side: Rebecca Black, Friday
Self-recorded tracks existed long before the internet – in the 1950s, you could have your own records pressed after warbling to your heart's content inside a vocal booth (Elvis Presley was signed after doing just that at Sun Records in Memphis in the 1950s). Rebecca Black only updated the tradition for the social media age. For the princely sum of $4,000, Black's parents created an unwitting, auto-tuned popstar, a 13-year-old girl whose beyond-innocent tribute to the end of the week went viral – more than 167 million views on YouTube in the first four months alone. The other side of social media success reared its ugly head too: Black faced an onslaught of cyberbullying with people calling it "the worst song ever" and creating a seemingly never-ending series of parodies.
2012
A-side: Psy, Gangnam Style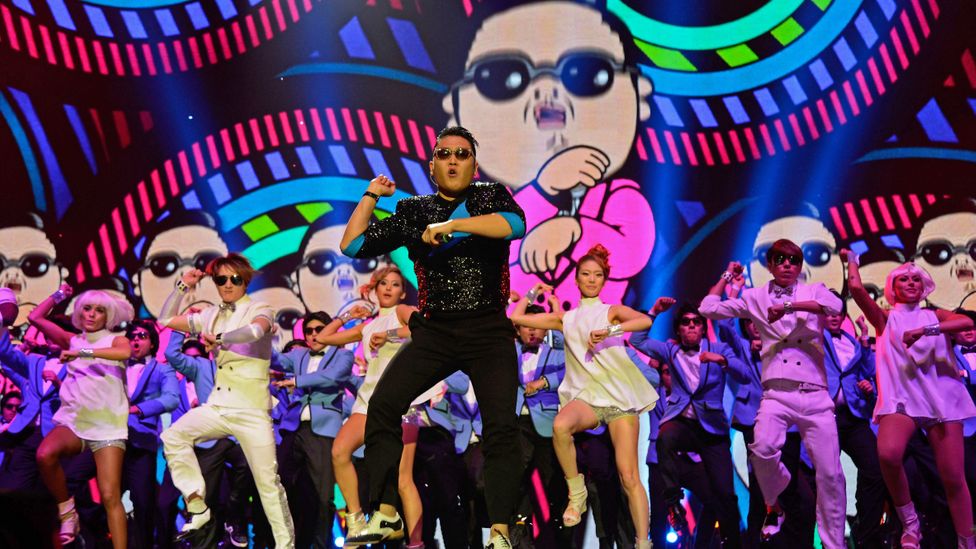 In Korean, it means "south of the river". It's regarded as the South Korean Beverley Hills, and home to some of the world's priciest real estate. It even hosted the G:20 conference in 2011. But this isn't why you know Gangnam. In 2012, Korean rapper Psy made this affluent stretch of Seoul as well-known to pop music as London, New York, Paris, Munich. The first globe-swallowing K-pop hit, Gangnam Style made Psy – the antithesis of the chiselled, good looking K-pop pin-up – into a viral star the world over. Let's face it, you can still do the dance.
B-side: Lorde, Royals
Global popstars – with apologies to one Neil Finn – don't tend to come from New Zealand. That all changed with the arrival of Lorde, a teenage singer-songwriter whose development had been nurtured by a local A&R since she was 12. Though the song would become a worldwide hit in 2013, it first emerged – free to download – on SoundCloud towards the end of 2012. It was the 17-year-old's reaction to seeing conspicuous consumption in hip-hop videos and hearing a laundry list of luxury brands on rap songs, a realisation that the world you're being sold is make believe. It's minimal production created the blueprint for the "cutting-edge" sound of pop, and set the scene for other global successes like Taylor Swift blockbuster 1989 album.
2013
A-side: Daft Punk, Get Lucky ft Pharrell Williams, Nile Rodgers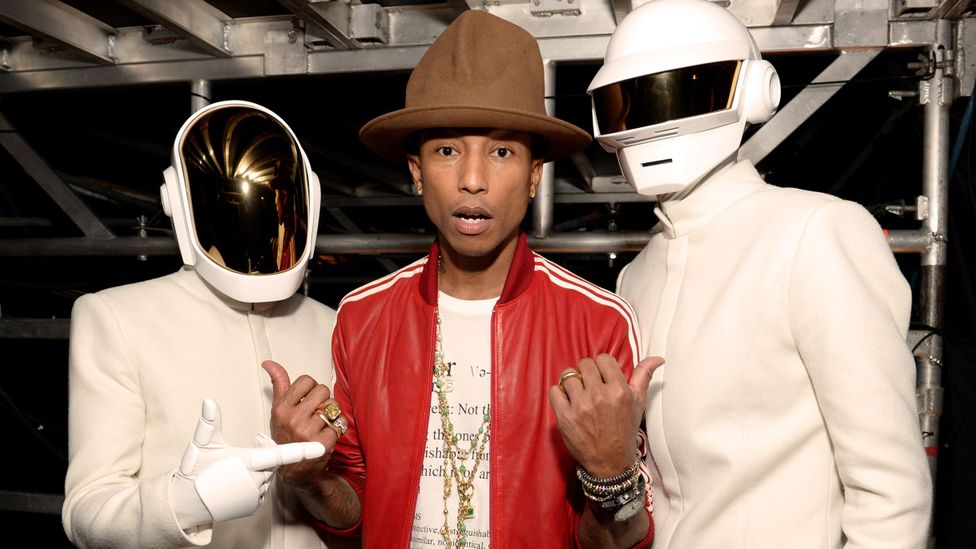 Daft Punk and Pharrell Williams
Before Get Lucky, Daft Punk had had a relatively quiet decade – their 2005 album Human After All attracted lacklustre reviews after the well-received Discovery (2001). The duo put their robotic heads down and toured for a couple of years… and then went silent. It was only in 2013 that a new song appeared. Daft Punk had met former Chic legend Nile Rodgers at a listening party in 1997, and more than a decade-and-a-half later, Rodgers would be instrumental in making their disco-flavoured Get Lucky the song of the summer. It's not just down to Rodgers, either – Get Lucky's sinuous melodies are ever sweeter thanks to the vocals of Pharrell Williams, who had quite the year…
B-side: Robin Thicke, Blurred Lines ft. TI + Pharrell
A song made famous thanks to 1) a video which left little to the imagination and 2) a court case involving the mischievous lifting of one of Marvin Gaye's most irresistible hooks. Robin Thicke's song was one of three massive hits featuring Pharrell that year (see also Get Lucky and the Despicable Me 2-featured super smash Happy). The topless version of the video for Blurred Lines was removed from YouTube after only a week but it only served to add to the song's lustre. The line "I know you want it" only served to cause further issue as the #MeToo movement began to grow, causing it to be banned at student discos in the UK. Worse for Thicke and Williams was to come, when Marvin Gaye's estate sued claiming the track had pilfered from the club classic Got To Get It On. The case went to trial and in 2015 the pair were found guilty of copyright infringement by a jury in 2015; the song had not sampled Gaye's tune, but was found to have copied the feel of it – a seismic change in copyright claims which has huge implications for the industry.
2014
A-side: Mark Ronson, Uptown Funk ft. Bruno Mars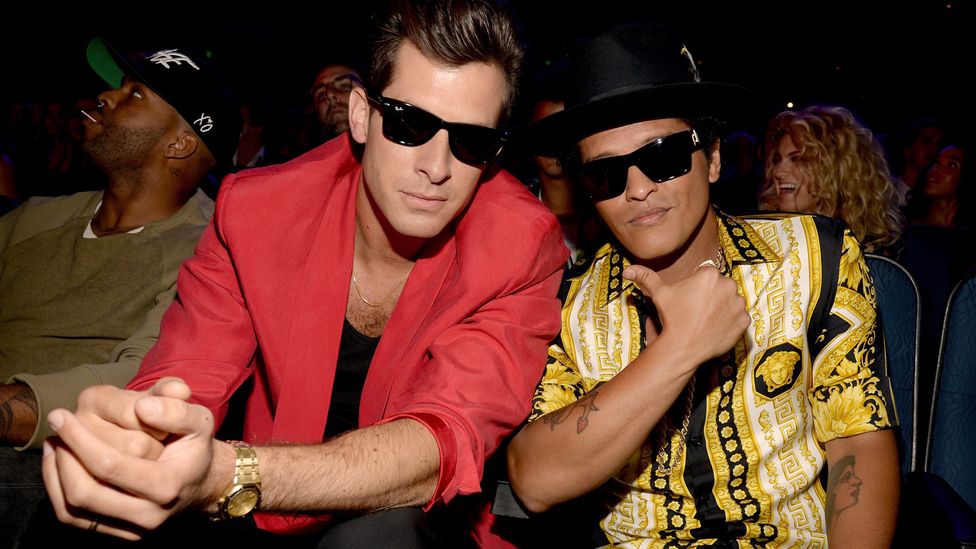 Mark Ronson and Bruno Mars
Ever imagined what an updated version of Was Not Was's Walk The Dinosaur might sound like? Bruno Mars and Mark Ronson might have pondered that very same thought. 2014's least subtle singalong – at some point you can probably hear the moment a kitchen sink is thrown into the mix – Uptown Funk kisses itself at its prettiness and sweeps all before it with a seemingly unstoppable escalation. It's as if two bands had an arms race over who could create the most worthy descendant of The Gap Band's Oops Upside Your Head, and this was the end result.
B-side: Meghan Trainor, All About That Bass
A paean to the bottom end, just not the kind of bottom end audiophiles are usually obsessed with. Trainor was not a pop star herself, but a writer for hire when she penned the track, a collaboration with Kevin Kadish that took all of 40 minutes. Borrowing some of the tropes of doo-wop (Trainor had been a fan since she was introduced to it by her father), the soca-flavoured song is a no-description-spared celebration of the fuller figure.
2015
A-side: BTS, I Need U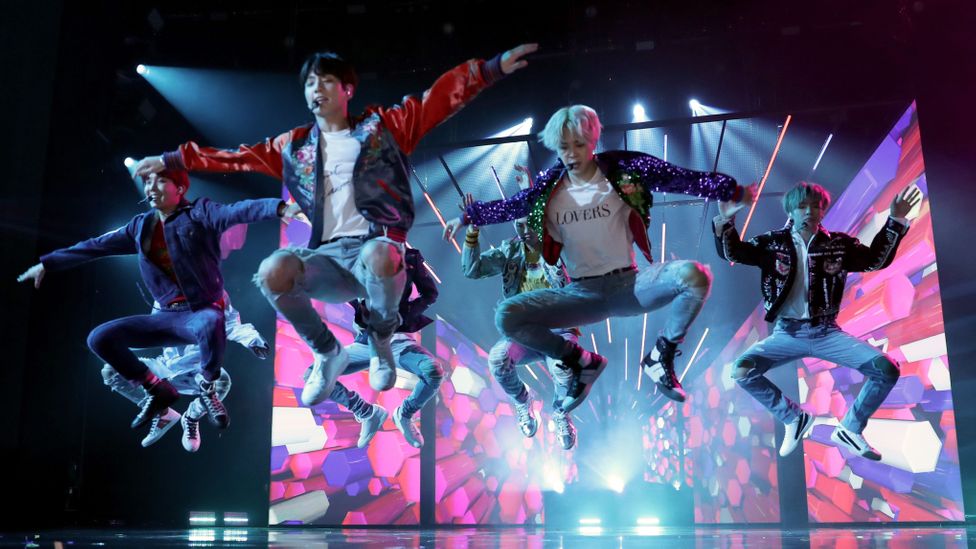 It's the pop equivalent of the Marvel Universe. When it comes to immersing their fans in a manufactured world, few bands can match the creative vision of K-pop sensations BTS. I Need U, from their second album The Most Beautiful Moment In Life Part 2, was an electro-pop sideways move for the South Korean seven-piece, and a snapshot of the wider story the band teased out over the course of the album's life, through music videos, social media posts, album art and comics. In due course, K-pop and BTS in particular would become a sensation not just in South East Asia but across the world.
B-side: Kendrick Lamar, Alright
"We gon' be alright." The simplest of choruses, turned into an anthem for a new civil rights movement. Inspired by a trip Lamar took to South Africa, the rapper fused beats provided by man-of-the-decade Pharrell with a wake-up call for black youth, recognising the struggle from generations past was still not done. It gained further credence when that five-syllable chorus became a chant at Black Lives Matter rallies. "We gon' be alright" became less a throwaway optimistic catchphrase, and more than act of defiance.
2016
A-side: Beyoncé, Formation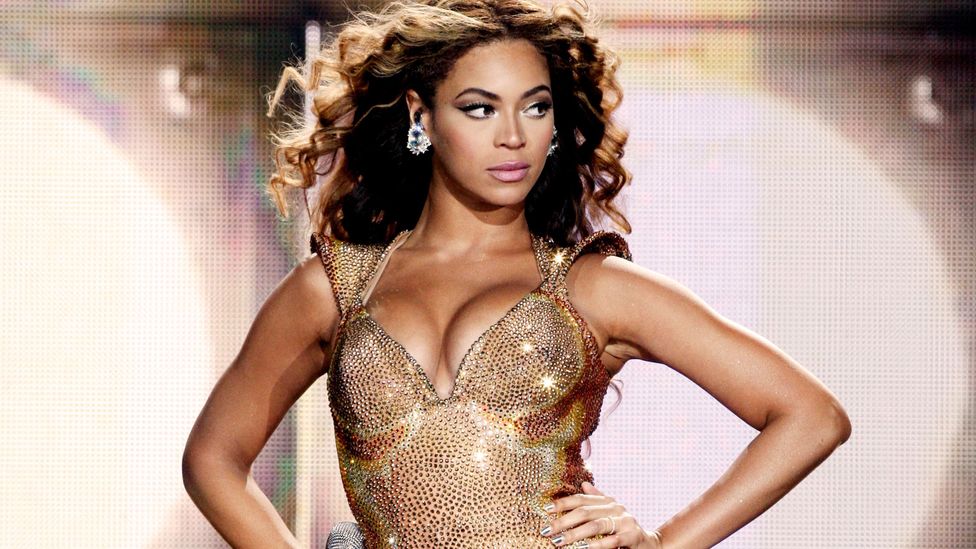 Beyonce's sixth album Lemonade broke the mould when it was released with absolutely no advanced notice. The lead single Formation was an intense, uncompromising expression of both blackness and Southern-ness, the latter something Queen Bey had often been accused of forgetting by detractors. The opening verse is unequivocal, laying waste to online gossip ("Y'all haters corny with that Illuminati mess") before unfurling a different kind of Southern flag a few lines later ("My daddy Alabama / Momma Louisiana"). The beats were insistent, almost martial; this was a Black Power anthem musically stripped back but a lyrical tour de force.
B-side: Billie Eilish, ocean eyes
Eilish came out of the blocks with real intent: Ocean Eyes was her first song, written by her older brother Finneas O'Connell, ostensibly for his band. First released on SoundCloud in November 2015, the song helped create a buzz about Eilish when she was still only 13, the lack of record company involvement making her feel like a genuine discovery. The lyrics made an instant impression, drawing parallels to Lorde: "Can't stop staring at those ocean skies / Burning cities and napalm skies / Fifteen flares inside those ocean eyes." By the end of the decade, Eilish would become one of the defining stars of pop music.
2017
A-side: Luis Fonsi, Despacito ft. Daddy Yankee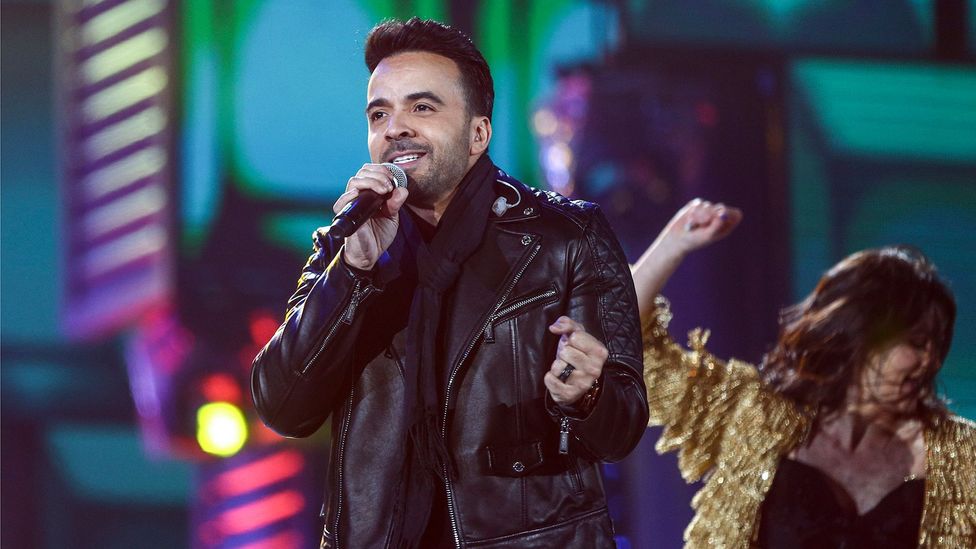 From the Amazon to the Arctic Circle, Greenland to the Galapagos, this was the song of 2017. A collaboration between Puerto Ricans Fonsi and Daddy Yankee, the song's remix added Justin Bieber into the mix – and made this song the biggest Latin smash since Macarena, some 20 years before. What was an otherwise inoffensive urban-inflected pop song, mostly sung in Spanish, instead became a battering ram that broke down the barriers that had kept Latino pop off English-speaking airwaves; they now call it "the Despacito effect", and the likes of Demi Lovato and Camila Cabello have followed in its wake.
B-side: Ed Sheeran, Shape Of You
In the UK, you know you've made it when your song in used in an advert for middle class supermarket Marks & Spencers. Such was the ubiquity of Shape Of You. Sheeran was already big – stadium-filling big – by the time Shape Of You shimmied its sinuous hips across the world's speakers in 2017. Inspired by TLC's No Scrubs (that tune's writers also get a nod on the credits) the song went on to become the biggest-selling single of 2017, and in 2018 became the first track to break two billion plays on streaming service Spotify. Originally conceived as a duet between Rihanna and rap star Rudimental, the head of Sheeran's label convinced him to keep the track for himself.
2018
A-side: Childish Gambino, This Is America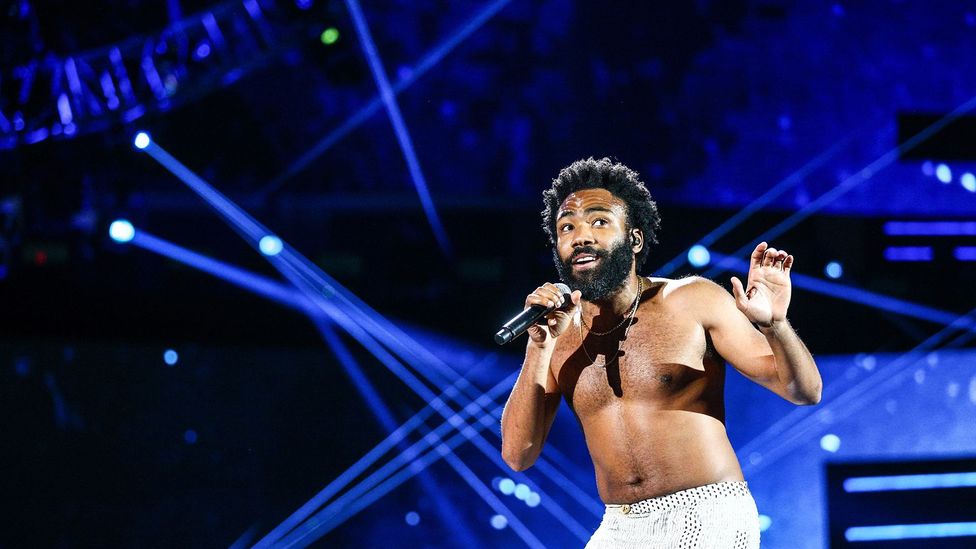 Childish Gambino, This Is America
Polymath Donald Glover (aka Childish Gambino) was starring in an episode of Saturday Night Live when the video for This Is America dropped (by then he's already appeared in the Star Wars spin-off Solo: A Star Wars Story). He'd already produced a string of albums and singles, but some reviewers wondered out loud whether Glover was too busy being an actor, comedian and DJ to come up with a proper hit. Well, that changed with This Is America and its video, a film so stacked with allusions to black life in 21st Century America that it required several viewings. A visceral diatribe against American gun culture, the video is so stuffed with visual information – especially the nods to police prejudice against black Americans – it takes several views to full take in.
B-side: Ariana Grande: no tears left to cry
The American singer/songwriter hadn't quite made the jump from star to superstardom, when her 2017 Manchester Arena concert was the target of a suicide bombing. Grande suspended the remainder of the tour and held the One Love Manchester tribute concert a few weeks later. Grande seemed to channel trauma in real time on her next album, covering her post-traumatic stress after Manchester and struggles with break-ups in an empowering way. no tears left to cry was the first single released, with the music video featuring a bee – the symbol of Manchester – an acknowledgement of strength through togetherness. Our resilience was Ari's, and Ari's resilience was ours.
2019
A-side: Lil' Nas X, Old Town Road ft. Billy Ray Cyrus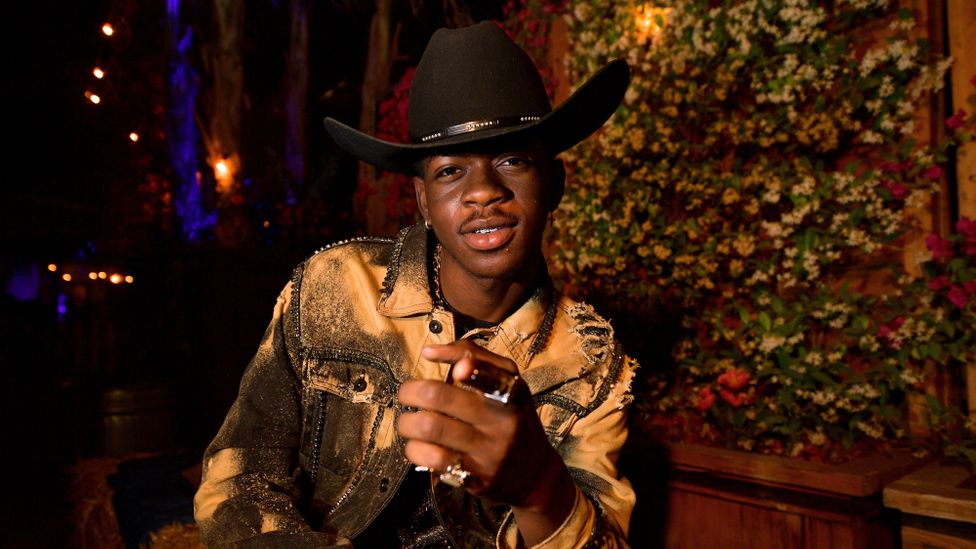 Lil' Nas X, Old Town Road
The instrumental version of this song was released in 2018, the work of Dutch beat producer YoungKio. But it would go overground thanks to a marrying of genres that still causes headscratching to this day. Rapper Lil' Nas X snapped up the beats – which sampled banjo from a Nine Inch Nails instrumental – and bought the rights to the song for just $30; he wrote the lyrics, inspired by the tough times he was going through, in just a day. Old Town Road initially met some resistance from the country crowd; Billboard disqualified it from its country charts because it felt the song wasn't country enough. But Old Town Road was not to be stopped; a remix version featuring Achy Breaky Heart hitmaker Billy Ray Cyrus helped propel the song into the stratosphere. Old Town Road ended up marking 19 weeks at the top of the US charts, a record. And it broke ground for other reasons, too. Lil Nas X (real name Montero Lamar Hill) came out as gay while the record was still number one in the US, becoming the only artist in history to do so.
B-side: Lizzo, Juice
It could have been a classic beamed straight from the mirrorball reflected dancefloors of the early 1980s – but no, Lizzo's Juice was a fresh hit from 2019, the anthem for a thousand body-positive Instagram posts. The song Truth Hurts had been a sleeper hit in 2018, but it was a sinker compared to Juice; a bold as brass self-love anthem about as subtle as a Transformers film. Juice's mile-high chorus ("It ain't my fault that I'm out here gettin' loose/ Gotta blame it on the Goose/ Gotta blame it on my juice, baby") was as infectious as any in living memory.
If you liked this story, sign up for the weekly bbc.com features newsletter, called The Essential List. A handpicked selection of stories from BBC Music, Culture, Capital, Future and Travel, delivered to your inbox every Friday.