She was an 'unapologetic narcissist' whose work was both pilloried and praised. Hephzibah Anderson explores the life and legacy of a 'bold, womanly and utterly defiant' writer.
T
This year looks to be an especially vibrant one for confessional memoirs by women writers. The coming few months alone promise Anna Wiener navigating the tech scene and her own desire to please in Uncanny Valley, Sophie Heawood musing on single motherhood in The Hungover Games, Rebecca Solnit on finding her voice in Recollections of My Nonexistence, Samantha Harvey staring down her insomnia in The Shapeless Unease, and Nina Renata Aron's Good Morning, Destroyer of Men's Souls: A Memoir of Women, Addiction and Love. It's a bittersweet irony, then, that 2020's first real literary loss should be Elizabeth Wurtzel, a pioneering writer to whom each and every one of those authors owes a debt. But Wurtzel's characteristically complicated legacy doesn't stop there.
More like this: 
-        Women essayists: How do you use your rage?
-        The rise of the books you don't read
-        Whatever happened to Generation X?
Born on Manhattan's Upper West Side in 1967 and educated at Harvard, Elizabeth Lee Wurtzel was a wild child who grew up into an archetypal hot mess. Impossible to ignore, she worked as a music journalist before publishing her explosive memoir, Prozac Nation, in 1994 when she was 27. Groundbreakingly candid, it described her parents' divorce, tween self-harm and early experience of therapy, drug use, vivid sex life and family feuding.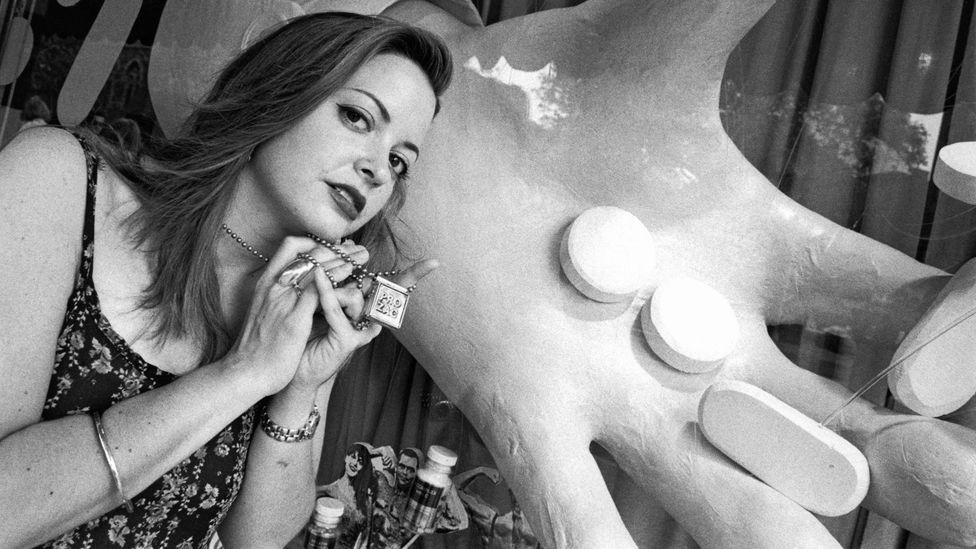 Elizabeth Wurtzel wrote the ground-breakingly candid Prozac Nation in her 20s, when mental illness was still taboo (Credit: Getty Images)
Tellingly, it was this that the book's critics – and there were plenty – focused on, but Wurtzel also wrote honestly of her own depression and stays in mental hospitals as a student, exposing her struggles at a time when mental illness was still stigmatised, a topic that simply wasn't spoken of. In an email, her friend of decades, James Scott Linville, a filmmaker, journalist, and former editor of The Paris Review, recalled that for a number of years after its publication, her publisher would deliver "a mail bag the size of a hay bale" to her apartment, letters written by young women touched by her prose. She read every one.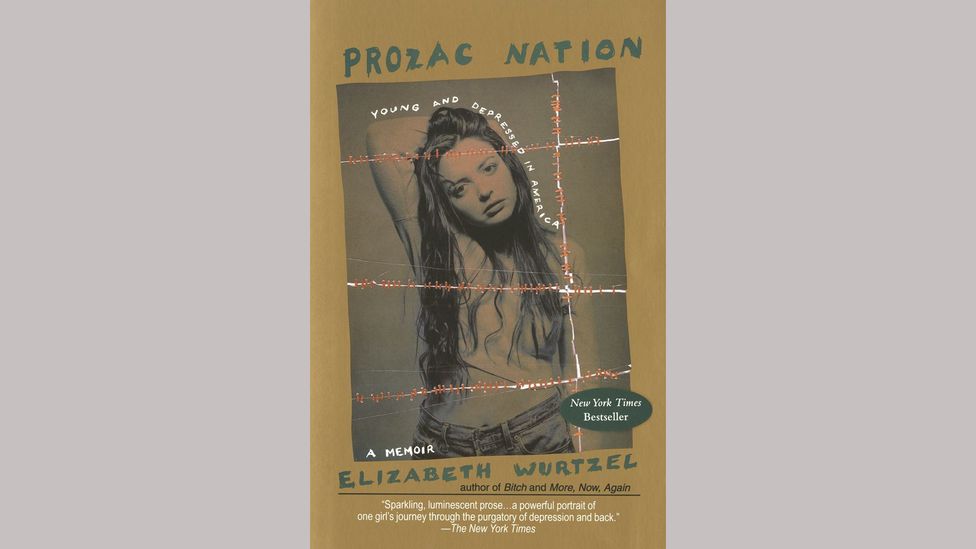 Wurtzel's debut book has become an era-defining touchstone for Gen Xers (Credit: Riverhead)
Though Prozac Nation has become era-defining for Gen Xers, a cultural touchstone and a staple on bestseller lists, at the time it divided readers. Fans were exhilarated by her electrifying candour, while scandalised detractors accused her of wallowing in self-pity, pillorying her as a spoilt, self-absorbed brat. The New York Times's Michiko Kakutani strove for a more balanced take, clocking both her "self-important whining" and her "forthrightness, her humour and her ability to write sparkling, luminescent prose".
The sheer intensity of her personality soon flattened all rivals
It may not have been the first such raw, confessional memoir by a young woman – after all, Susanna Kaysen's Girl, Interrupted was published just a year before – but Prozac Nation crested a fresh wave, and the sheer intensity of its author's personality soon flattened all rivals. As Suzanne Moore wrote of Wurtzel in The Guardian, "She was a star in her own drama. Everyone else was just a bit player. You knew that as soon as you met her."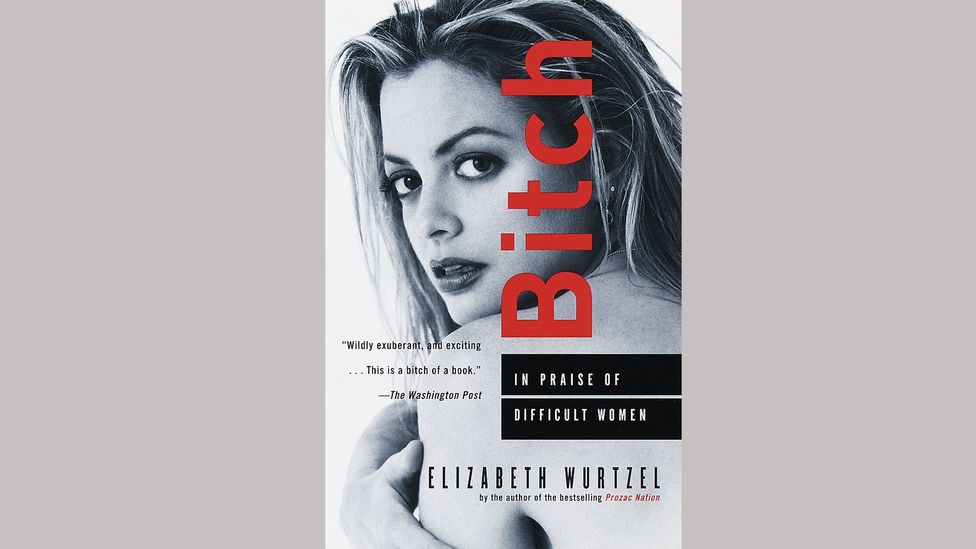 The writer was propelled to celebrity status and wrote her second book, Bitch: In Praise of Difficult Women (Credit: Anchor)
Even so, her propulsive rise to celebrity status, helped by a series of iconic photographs, came to encompass aspects of the cautionary tale. Her second book, Bitch: In Praise of Difficult Women, a 1998 collection of essays exploring some of history's most complicated women, and depicting a topless Wurtzel giving the world the finger on its cover, did not do as well as hoped. By then, she was battling addiction, which would become the topic of her third book, More, Now, Again (2001). She next enrolled in Yale Law School – "on a lark", she would later say, but she nevertheless qualified, and briefly practised, before quitting to focus once more on her writing.
'Do-me feminism'
As a confessional writer, Wurtzel took the form to extremes: no detail was too personal, too exposing – the phrase 'over-share' could have been coined for her. She was forever her own virtuoso subject, and she remained an unapologetic narcissist even when she became the butt of jokes. One of her favourite descriptions of her own prose style came from the New York Times Review of Books, which said she wrote like "Sylvia Plath with the ego of Madonna". She dissected every aspect of her life, including learning that her father was not, in fact, her biological father, adopting a rescue dog, and naturally, her final illness.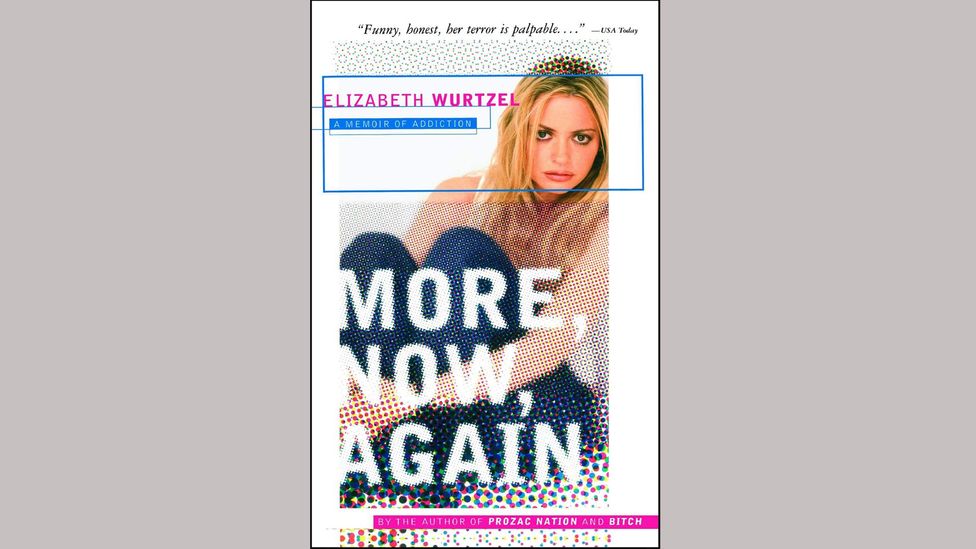 More, Now, Again explored the author's addictions – for Wurtzel, no detail was too personal (Credit: Simon and Schuster)
Ever her own most strident critic, Wurtzel was fierce with herself for not having taken a test that could have confirmed she was a carrier of the BRCA genetic mutation, giving her the option of a preventative mastectomy. Equally characteristically, she scorned pity. Writing in The Guardian in 2018, she said: "I hate it when people say that they are sorry about my cancer. Really? Have they met me? I am not someone that you feel sorry for. I am the original mean girl. I now have stage-four upgrade privileges. I can go right to the front. But it's always been like this. I am a line-cutter. Which is to say, I was precocious. I was early for history."
In the era of empty 'girl power' she gave us something deeper, darker, more dangerous
She was ahead of her time in other respects, too. As Linville notes, "She had a talent for combining high and low. Few other writers could mix commentary on the lyrics of Bruce Springsteen, with Talmudic exegesis, and acute anatomisation of sexual politics, all delivered in a Beatnik chick voice. Open a web browser, log on to Twitter and you can see her influence."
In the era of empty 'girl power' she gave us something deeper, darker, more dangerous.  Hers was a form of feminism that was at once bold and womanly and utterly defiant. She dubbed it "do-me feminism". And yes, she was hilarious on the page, cramming her writing with crafty one-liners – itself an act of feminism. Off the page, her talent for exasperating those around her was matched only by deep generosity and loyalty. In 2015, she married for the first time.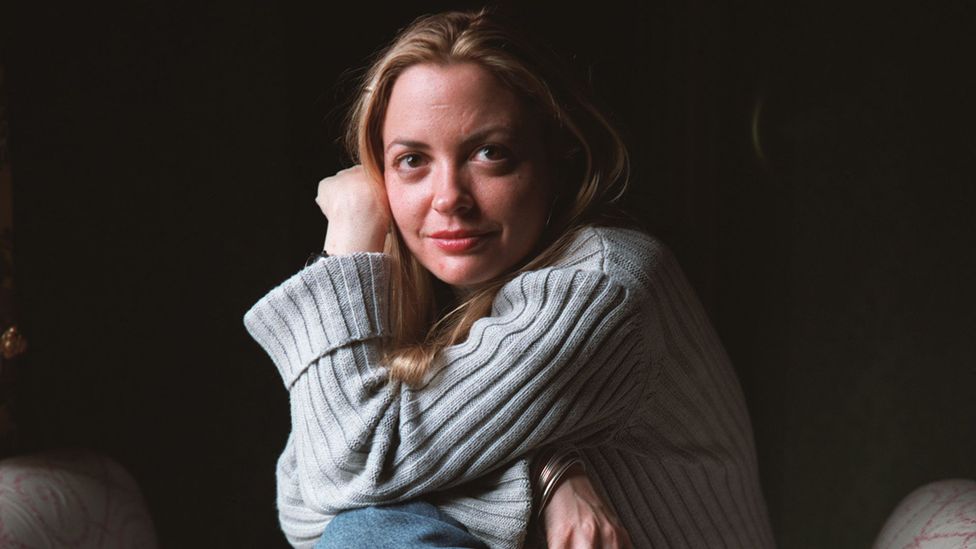 Wurtzel's unique brand of feminism and bold candour have paved the way for today's confessional writing – as well as attitudes around mental illness (Credit: Getty Images)
It perhaps takes a personality so contradictory, so thoroughly full-on, to write a book like Prozac Nation that both defines its cultural moment and exerts such a lasting impact not only within its genre, but also, through helping destigmatise mental illness, on society at large. 
If you would like to comment on this story or anything else you have seen on BBC Culture, head over to our Facebook page or message us on Twitter.
And if you liked this story, sign up for the weekly bbc.com features newsletter, called The Essential List. A handpicked selection of stories from BBC Future, Culture, Worklife and Travel, delivered to your inbox every Friday.