The pioneering Polish designers and manufacturers who are breaking boundaries. Clare Dowdy meets the makers.
A
Across Poland, a mini revolution is taking place. Some factories, that for decades have been churning out furniture as anonymous suppliers to big foreign brands such as Ikea, are producing their debut 'designer' collections.
More like this:
-       Hideaways designed for tranquility
-       The radical, unsung heroine of design
The upshot is stylishly contemporary seating, storage and bathroom furniture by some of the country's best product designers.
The Sofem range is designed by Magdalena Kasprzyca, and made by Lech-Pol (Credit: Marek Swoboda)
The collaborations are the brainchild of the Polish Agency for Enterprise Development. Through its EU-funded Grants for Designs programme, it has paired up designers including Magdalena Kasprzyca, Dorota Terlecka, Grynasz Studio and Beza Projekt with 10 furniture companies – the first time many of these businesses have worked with a designer to produce their own branded range.
One such is Lech-Pol, a 180-strong company run by three generations of women: grandmother Renata Wrzosek, mother Alina Iwanicka and daughter Aleksandra Iwanicka. Designer Kasprzyca drew inspiration from the owners for her Sofem range of seating. "The Sofem brand is feminine, reflecting the owners' strength and subtlety," says Kasprzyca. She combined that with references to on-screen idols, such as Audrey Hepburn. "She was very elegant, and was brave and even extravagant in fashion," Kasprzyca adds. The vogueish hats worn by Hepburn are echoed in the shapely backrests of Sofem's seating.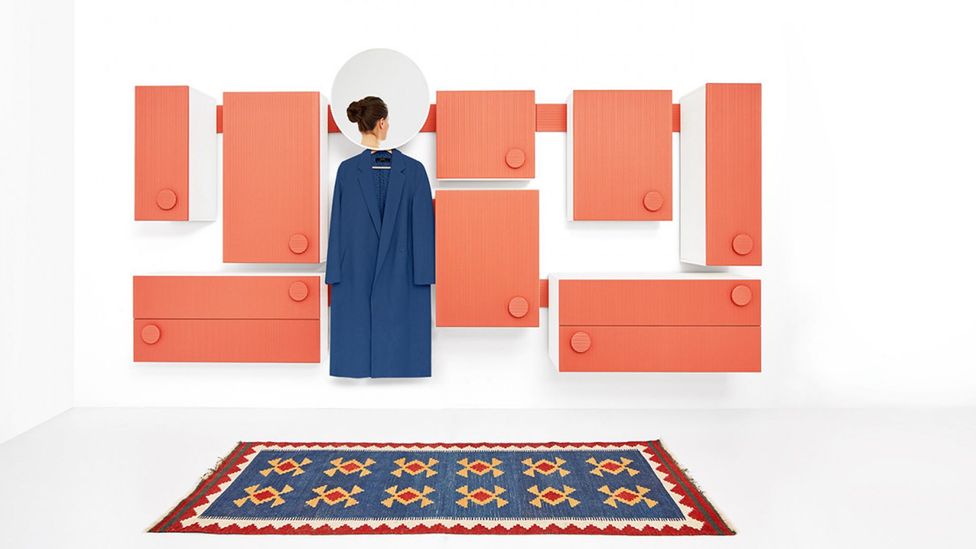 The Ka range by Anna Loskiewicz is typical of the Polish approach to compact living (Credit: Marek Swoboda)
Kasprzyca's delicate profiles on dainty legs are a far cry from the big, deep, L-shaped sofas (many with adjustable head-rests) that Lech-Pol makes for its customers. Likewise, the Rossete range of two-seater sofa, chair and stool is more minimal than manufacturer Nord's usual fare, says its designer Agata Kulik-Pomorska. She drew on the 'rozeta', a geometric floral symbol traditionally used in furniture and fabrics. "It's a magic symbol in Polish culture," adds Kulik-Pomorska, whose design studio Malafor is known for its Blow inflatable paper chair.
Businesses like Lech-Pol and bathroom furniture manufacture DEVO emerged when communism ended in 1989. "There was a dearth of furniture (during communism), so after the changes, anything that was made could fill the gap," says Grants for Design's design manager, Monika Brauntsch, "those companies could sell anything."
The geometric Rossete range is made by Polish manufacturer Nord (Credit: Radek Walaugo)
Designer Dorota Terlecka – who was teamed up with manufacturer PAGOK by the programme – echoes this: "In the 1990s, the Polish consumer was undemanding because they had been starved of choice." The sector was soon servicing Ikea and other European brands, and there are now 30,000 furniture producers scattered across Poland.
Like many of its peers, Lech-Pol has thrived in this environment. Its 12,000sq m factory produces 30,000 sofas a year, 90% of them for export to west Europe and Scandinavia. Wrzosek, who has been involved for 25 years, manages employee relations and knows everyone by name.
She strides confidently through the workshops, surrounded by piles of foam cushioning and wooden sofa frames, pointing out a cutting machine that can slice through 15 layers of fabric and greeting workers.
She, her daughter and granddaughter have achieved this while operating in a 'man's world'. "We have sometimes felt like pioneers," says Alina Iwanicka, who remembers that "we were at first met with disbelief when we tried to buy equipment at a machinery fair."
Fresh approach
But despite their success, Lech-Pol's owners, and others in the industry, recognise that their very anonymity – coupled often with a reliance on just a few contracts – makes them vulnerable. "A lot of companies are afraid that Poland isn't as cheap as it once was," and they might lose work to a more cost-effective neighbour, such as Ukraine, says Terlecka.
The designs are aimed at the trend for so-called compact living or micro-apartments
Hence Terlecka's MOD range for manufacturer PAGOK near Szczecin. It's aimed at the trend for so-called compact living or micro-apartments. With its details of arches, MOD is produced in natural materials and colours. "All the pieces together create a very expressive collection which work great as a whole, but its individual elements will also give an interior a special character," she says.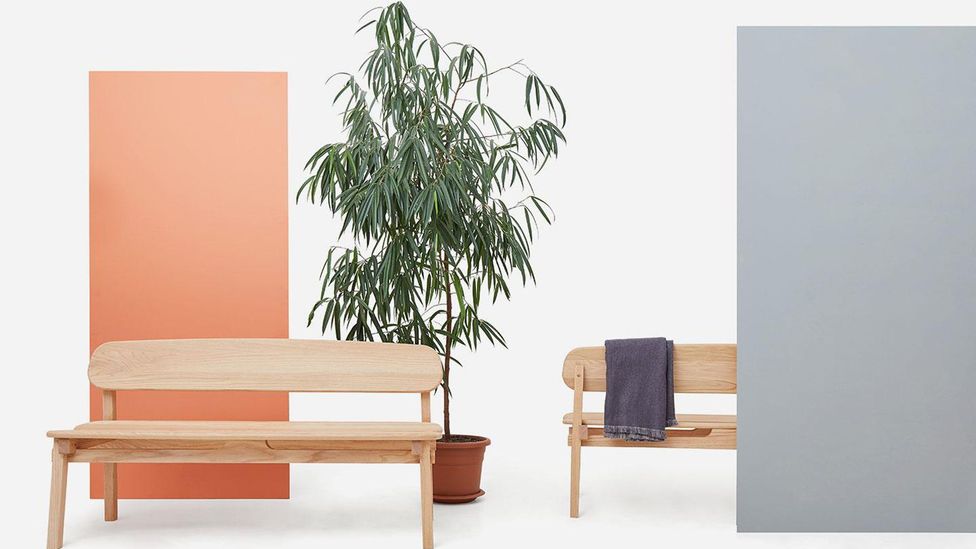 The Malu seating range by Dolux-M is pared-back and sleek (Credit: Marek Swoboda)
With their fresh approaches, some of these designers have pushed the factory floors' machinery in new directions. Lech-Pol chose the most technically challenging design to produce, "because it was visibly very different from our other pieces", says Wrzosek.
Meanwhile at Nord, "stitching together three pieces of Kvadrat textile to make the arm was technically challenging for the factory," says Kulik-Pomorska of her Rossete seating.
And in the city of Łomża in the north-eastern region of Podlasie, bathroom furniture firm Devo has, for the first time, combined powder-coated steel with wood for its 14-piece Mood range by Grynasz Studio.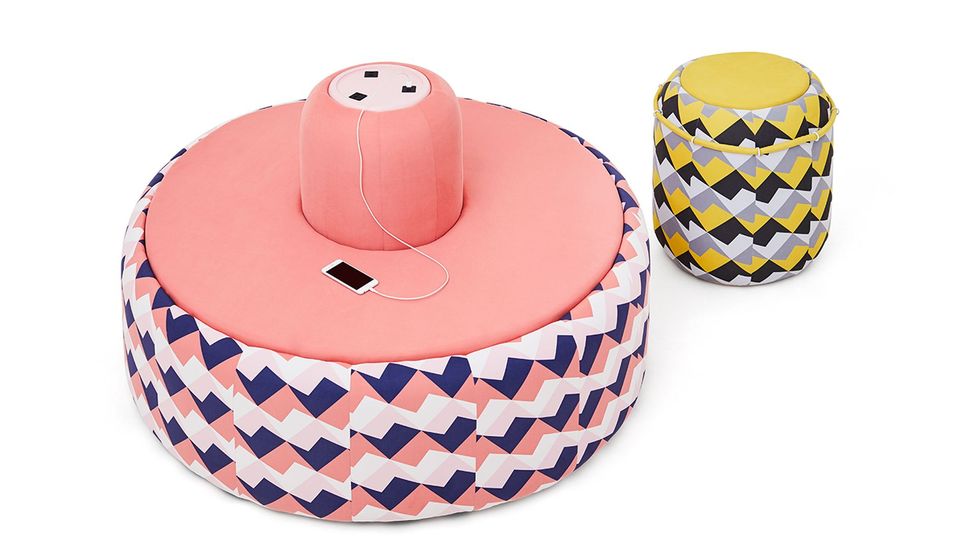 The Hilo sofa is made by Sofa Libra and designed by Szymon Hanczar (Credit: Marek Swoboda)
Also in Podlasie, designer Zofia Strumiłło Sukiennik of Beza Projekt has incorporated woven elements into her Splot range for Sikorski Supreme Furniture. "We wanted to bring to life the region's forgotten craft of weaving," she says, "in our opinion there's a great value in that." Beza Projekt has also created some boxy wall storage for Kielecka Fabryka Mebli through the programme.
The first 10 ranges made their debut at Paris's Maison et Objet furniture fair last autumn, supported by the Adam Mickiewicz Institute, which promotes Polish culture worldwide. Some will go on to be stocked in the Polish chain of concept stores, Euforma, which champions home-grown design. But whether they become big sellers or not is hardly the point. "I don't want Splot to go big-scale," insists manufacturer Slawomir Sikorski of his new offer. "This is not so much about making money as changing the perception of Sikorski Supreme Furniture. I want Splot to raise our visibility."
These ladies are brave in business and want to be brave in design – Magdalena Kasprzyca  
This is good news for designer Strumiłło Sukiennik, who says, "I have so many ideas that I can go on and on with Splot."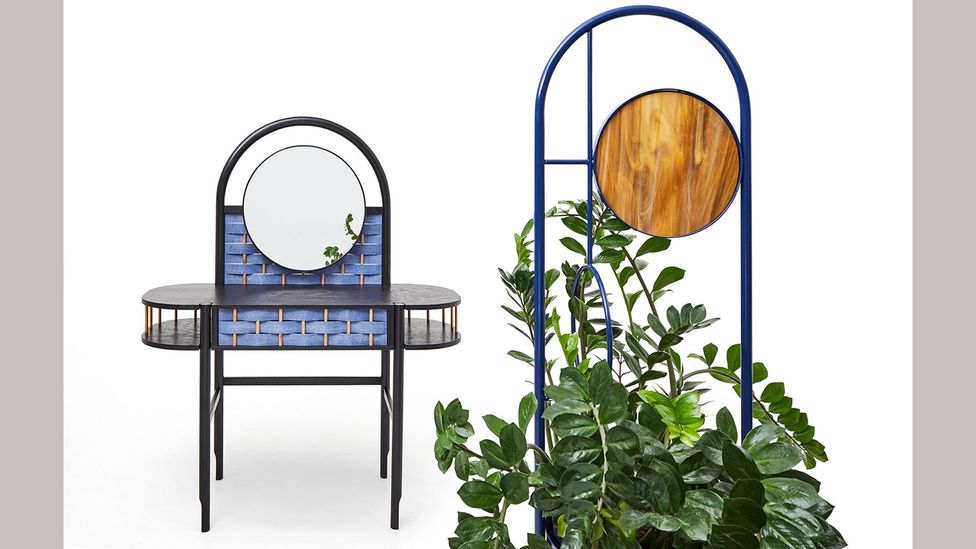 The Splot range for Sikorski Supreme Furniture incorporates weaving into the design (Credit: Marek Swoboda)
Alina Iwanicka at Lech-Pol backs this up. "For the first project of our new brand, we wanted to do something that defines the company. That's more important than how well it sells."
But despite this relaxed attitude to sales, commissioning their first designer is a big deal for the companies involved in this scheme. As designer Kasprzyca says of Lech-Pol's owners: "These ladies are brave in business and want to be brave in design."
Maison et Objet fair in Paris runs until 23 January.
If you would like to comment on this story or anything else you have seen on BBC Culture, head over to our Facebook page or message us on Twitter.