Are the best costumes the most beautiful? Or those that serve the story most creatively? Caspar Salmon explores the history of one of the Academy Awards' most contestable categories.
I
In the Merchant Ivory film A Room with a View, Lucy Honeychurch, the protagonist, finds herself torn between two rivals – the romantic and highly unsuitable George Emerson, and the pompous and eligible fop Cecil Vyse. On several occasions, George is presented to us in open-necked shirts – as when he plays tennis in Lucy's garden in a loose twill number, before kissing her. He is often shown with fairly loose or casual clothes (and indeed is shown in no clothes) – which contrasts with Cecil Vyse, who could not be more buttoned-up. Cecil's absurdly starchy and high collars are completed with tight waistcoasts, a fob watch, and a preening pince-nez, all of which contrive to set him at odds with his environment, and put Lucy at a distance. 
More like this:
- The brilliant women the Oscars ignored
- When movie accents go very wrong
- Is the all-white period drama dead?
The costume designers for the film, Jenny Beavan and John Bright, duly won the Oscar for best costume design, although it remains unclear whether the film was garlanded for its use of costume to describe character and support the storyline, or simply for the lushness and detail of its period costuming.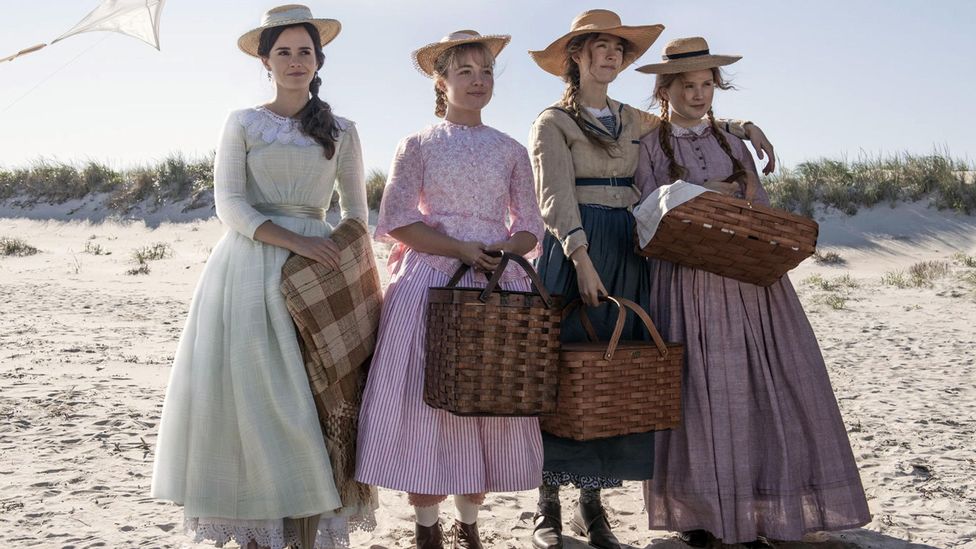 A big favourite among this year's nominees must be Little Women, whose designer, Jacqueline Durran, is a former winner for 2013's Anna Karenina (Credit: Alamy)
Indeed, there seems to be a push and pull every year in the category, between films that are notable for the cosmetic beauty of their costume design, and films where costume can be said to perform a more organic function. "For period pieces, designers conjure – and audiences watch – something foreign, unexperienced,"  fashion historian Hilary Davidson tells BBC Culture. "So costume design becomes a much more obvious and complex part of the film's effect, and awards recognise that effort."
The 2020 contenders
This year the nominees for the award are an unusually eclectic bunch. A big favourite must be the costume drama Little Women – whose designer, Jacqueline Durran, is a former winner for another revisionist period movie, Anna Karenina (2013). Another previous winner, Sandy Powell, is in the running for The Irishman – an interesting inclusion, since the film's costumes are fairly unshowy and workmanlike. The clothes here are a model of functionality over style, giving a sense of the characters' development alongside the movie's famous 'de-aging' wizardry. Joker is also nominated, and again the costumes here are almost drab – but there is strong work in the way the outfits foreshadow the character's transformation into a villain, and his final styling is nightmarishly unforgettable. A further period recreation, Quentin Tarantino's Once Upon a Time... in Hollywood, also has a shot at the prize, with costumes that work hard to signal the end of a classic era and the beginning of a new one. Taika Waititi's Nazi comedy Jojo Rabbit completes the category.  
What are the best criteria for judging a discipline that can seem merely decorative – but which is fundamental to creating a believable universe?
It's no disgrace as a line-up, though it is notable for two bad snubs. The Netflix film Dolemite Is My Name, a biopic of blaxploitation star Rudy Ray Moore, certainly should have been a contender. The film's costume designer Ruth E Carter (who won the award last year for the Afrofuturist superhero attire of Black Panther) devises a staggering set of costumes not only for the protagonists but also bit-parts and extras, conjuring a vivid depiction of a certain African-American community in the 1970s. Its costumes provoke joy, but they are functional – they contribute to the story.
Equally deserving were the hoop earrings and LBDs, the gold chains and Juicy Couture, of crime drama Hustlers. The blingy 'stripper' aesthetic of the 2000s, captured so vividly here, was never going to win against the tulles and organdy of Little Women, but the film shows the evolution of its central character, Destiny, so well, in her progression from cheaper items to richer fare, and back to more staid clothes. Almost as importantly, the fur coat worn by Jennifer Lopez's Ramona that is big enough for two to huddle under, is, alongside Joker's ensemble, perhaps the most iconic film costume moment of the year. Iconography should count for awards – and sometimes does.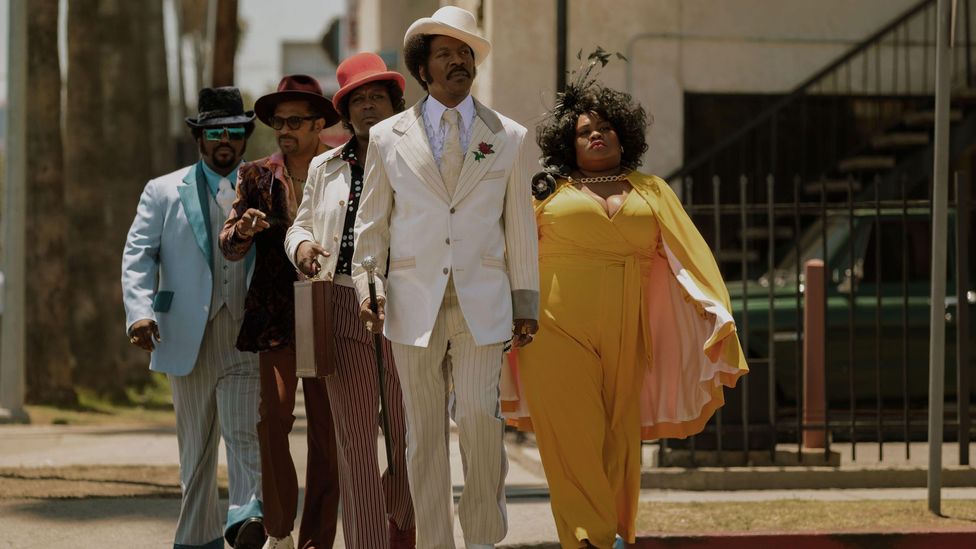 For Netflix's Dolemite Is My Name, Ruth E Carter devised a staggering set of costumes that should have been nominated (Credit: Alamy)
But how do the awards generally tend to play out? What are the best criteria for judging a discipline that can seem merely decorative – but which is fundamental to creating a believable universe?
The history of the award
In its early years, when the famed costume designer Edith Head (35 nominations) was a perennial favourite, the award seemed mostly to reward beautiful design. Bette Davis' sleek gown with a fur trim from All About Eve (which won the award in 1950) is an iconic cinema look, certainly, and the clothes in general are beautiful creations. The same can be said of the outfits in An American in Paris (which won in 1951), where designer Orry-Kelly created exquisite Technicolor outfits that make the film into a sort of odd reverie and which perfectly complement the movie's choreography. Gene Kelly's spats, short baggy trousers and waistcoats become part of cinema's visual language itself. The costumes rewarded here are visually beautiful, almost decadent works, which are pleasing to look at, in and of themselves. There is an idea of 'glamour' here, of gorgeous movie stars looking their finest.
The problem with costuming contemporary settings is that audiences 'know' the period and so much of the costume designer's hard work goes unnoticed – Hilary Davidson
Through the 1950s and early '60s, when the Audrey Hepburn films Roman Holiday, Sabrina and My Fair Lady all won awards, it's fair to say that the Oscar crowned a certain idea of glamorous movie stardom – no bad thing in itself, particularly when Hepburn is handily, of all actresses, the most recognisable for her clothes. The climax of the first series of HBO drama Big Little Lies hinged on a fancy dress party in which the main characters each sported a different Audrey Hepburn look – testament to Hepburn's versatility and the number of iconic looks she committed to posterity.  
And so the awards tended to continue rewarding principally what could easily be defined as 'beautiful' costuming – perhaps because the art of designing pretty gowns is more recognisable as costuming than the art of dressing people in 'ordinary' contemporary clothes. Then in the 1970s, the awards began to look backwards by rewarding period costuming, specifically in finely designed but cinematically uninspiring films like the Anne Boleyn biopic Anne of the Thousand Days (which beat They Shoot Horses, Don't They). In fact, the New Hollywood, which brought directors like Martin Scorsese or Steven Spielberg to the fore, got almost consistently frozen out. No nominations, for instance, for Travis Bickle's immortal camo jacket or for Jodie Foster's summer hat and cropped shorts in Taxi Driver.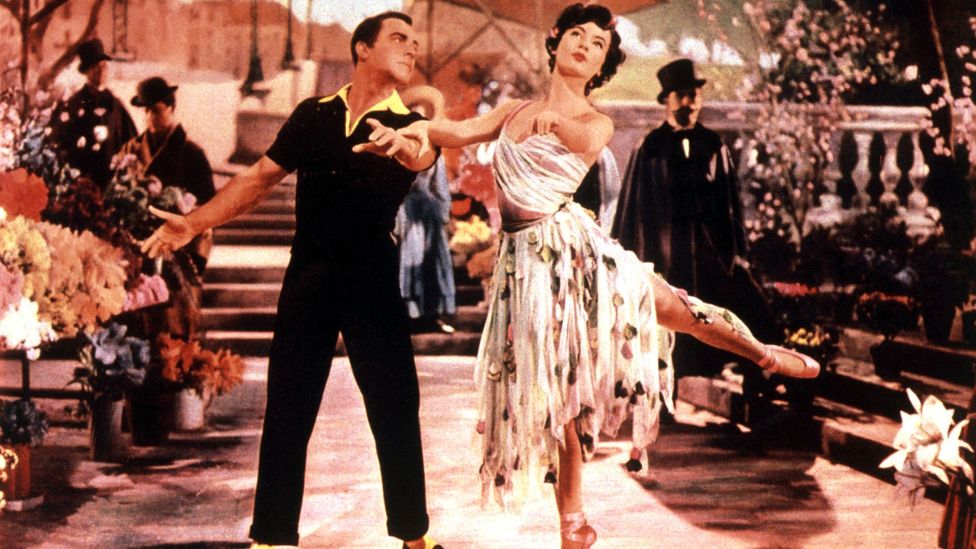 In earlier years, especially, the category rewarded an idea of 'glamour', as with the outfits in 1951's An American In Paris (Credit: Alamy)
Meanwhile Travels With My Aunt beat The Godfather. There's no denying that the film has looks to die for, and designer Anthony Powell – who later should have been nominated for the outrageous campery of The 102 Dalmatians – can design the heck out of a dress, but are film clothes just about ball gowns? "The problem with costuming contemporary settings is that audiences 'know' the period and so much of the costume designer's hard work goes unnoticed as the costumes need to make the characters fit into our world," says Davidson. Nevertheless, a lone scrap of justice for the new generation came with recognition for the costumes of Star Wars, whose sci-fi outfits are part and parcel of its transcendent iconography.
Of course, some period drama costuming hits home: the win for Milos Forman's Amadeus in 1984 recognised the wicked fun of its baroque creations by Thedor Pistek. The film's fashion aesthetic, its joyous debauchery of colours and texture, lifts the movie out of pure reconstitution. And it's hard to argue with designer James Acheson's one-two punch of The Last Emperor and Dangerous Liaisons, which won the 1987 and 1988 Oscars respectively, with their immaculate and opulent historical work.
Let us also salute the 1995 victory of The Adventures of Priscilla, Queen of the Desert. These are costumes that fulfill a separate brief (akin to the work of Powell, camping up Agatha Christie adaptations) of providing gay joy. These garish creations are part and parcel of the story, but in terms of iconic looks, they also deliver in spades.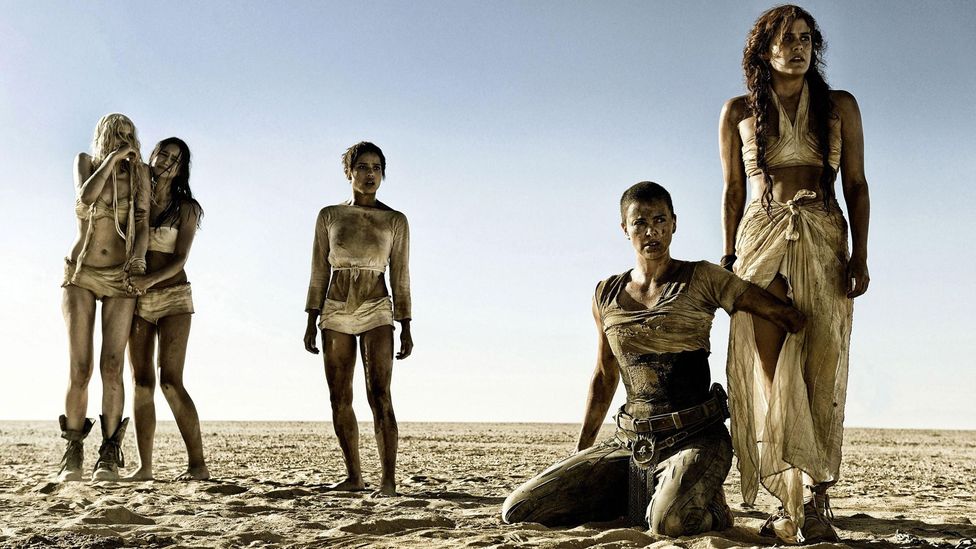 One of the most exciting recent winners was Mad Max: Fury Road, for which Jenny Beavan triumphed with her crazed dystopian designs (Credit: Alamy)
But too often lately the award has celebrated workmanlike lacework, rewarding minor movies like The Duchess. Such decisions arguably reflect a failure to understand the job of costuming, and how it can work with other elements of a film towards a common storytelling goal. A heartening rebuke to this came with Beavan's recent victory for Mad Max: Fury Road. As mentioned earlier, she had won before, for A Room with a View – but here she triumphed with crazed dystopian designs for a nightmarish blockbuster. Looking at the film, the costumes are certainly outlandish, but they are also functional, serve the movie's aesthetic, create a worrying universe, and are fun.
It's not surprising that the Oscars, which often reward the most acting as opposed to the best acting, or the most special effects as opposed to the best special effects, would crown the most costuming at the expense of the best. But there are signs, with Beavan's victory and the triumph of the forward-looking Black Panther, that a shift is on its way.
This year's Academy Awards will take place on 9 February.
Love film? Join BBC Culture Film Club on Facebook, a community for film fanatics all over the world.
If you would like to comment on this story or anything else you have seen on BBC Culture, head over to our Facebook page or message us on Twitter.
And if you liked this story, sign up for the weekly bbc.com features newsletter, called The Essential List. A handpicked selection of stories from BBC Future, Culture, Worklife and Travel, delivered to your inbox every Friday.