What happens when a young woman is falsely accused of a crime? Novelist Kiley Reid discusses race, class, humour – and uncomfortable truths – with Arwa Haider.
W
Within the first few pages of US author Kiley Reid's best-selling debut novel, Such a Fun Age, an unusual Saturday night has spiralled into a deeply uneasy confrontation. Its lead character, 25-year-old Emira Tucker, is called out on an emergency babysitting job by her wealthy employer, Alix Chamberlain. When Emira takes Alix's toddler to a fancy grocery store, the young black woman is racially profiled by security, and accused of abducting the white child she's takng care of. Meanwhile, a passing shopper films everything on his phone.
More like this:
-        The culture that defines New York
-        Is film really at war with the rich?
-        Britain's shocking slavery stories
The scene feels both piercingly pertinent and incredibly deep-rooted: a fictional scenario that recalls numerous queasy real-life events, where innocent black civilians, including children, have been reported for non-existent 'crimes'. Reid delivers this turbulent opening, and everything that ensues, with a glorious fluidity and wit, and often devastating relatability. In Such a Fun Age, the devil really is in the details.
When the social 'etiquette' is not quite working, it's something I love to explore – Kiley Reid
"There is a lot of choreography involved," Reid tells BBC Culture, laughing. "As a reader and writer, I'm very drawn to plotlines that have really big socio-economic themes and troubling dramatic scenes, within this almost tiny setting, with hyper-realistic dialogue and trains of thought. When the social 'etiquette' is not quite working, it's something I love to explore."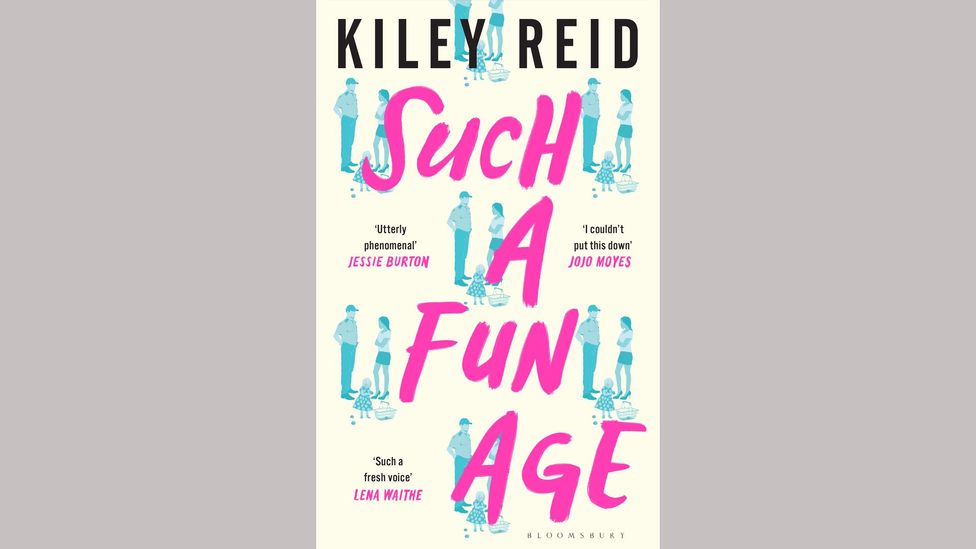 Kiley Reid's debut novel is a social satire full of sharp observation (Credit: Bloomsbury)
Such a Fun Age dissects the dynamics of white privilege with a lightness of touch as well as sharp observations, and an empathy that lends depth to all of its protagonists. Emira is a thoughtful graduate who feels adrift (and financially insecure) compared to her career-focused friends; Alix is an online influencer and motivational speaker, who is convinced that she wants the best for Emira; Kelley is Emira's charming boyfriend, whose admiration for black cultures comes with a hint of a 'white saviour' complex.
"My first instinct was to write about three people who have a very precarious sense of 'ownership'," explains Reid. "I think that can be stretched back to many years of black women being 'owned' by white families to look after their children. There's a difference now in that they're being paid – albeit not very much.
"At the same time, there are other ideas of 'ownership' going on here: you work for me; she's my best friend; he's my boyfriend. I love exploring female friendship, and I also really want to show the differences between wealth and experience. Emira doesn't have healthcare in her job, and can't go to the doctor when she wants. She has very different beliefs to the people around her."
Although Reid has set Such a Fun Age in her own home city of Philadelphia, she points out that Emira is not an autobiographical character.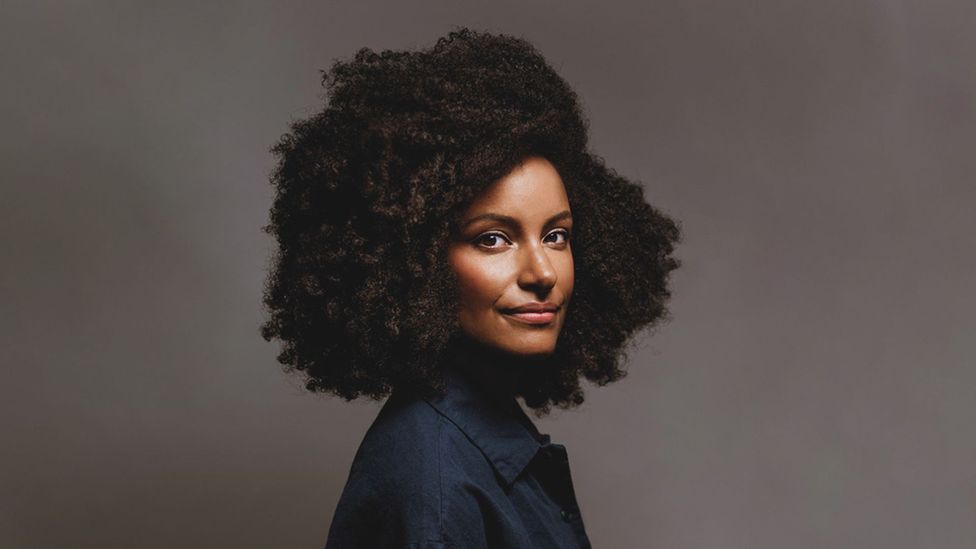 The novelist Kiley Reid dissects the dynamic of white privilege with humour and empathy (Credit: Goddard)
"I don't write about myself; I think that other people's lives are much more fascinating than mine," she says. Still, she admits, she has encountered the peculiar over-familiarity that Emira experiences, simply by dint of being a black woman: "I've been at work, where people that don't know me say: 'hey, boo' or 'hey, sister'."
Reid draws inspiration from generations of insight about race and privilege. She cites the influence of US sociologist Rachel Sherman (whose 2017 study, Uneasy Street: The Anxieties of Affluence is quoted in the introduction to Reid's novel). Reid also recalls a James Baldwin quote from 1962: "Whatever white people do not know about Negroes reveals, precisely and inexorably, what they do not know about themselves."
Hitting a nerve
Such a Fun Age arrives at a point where the transatlantic mainstream ostensibly appears more open to the uncomfortable truths that critique white privilege. Emira is an everywoman-heroine, as are the varied protagonists of other acclaimed, recent novels, such as Angie Thomas's The Hate U Give (2017, adapted into a hit 2018 movie), and Candice Carty-Williams's London-set Queenie (2019); it is natural (and long overdue) that best-selling titles should encompass a range of contemporary black perspectives, with strong female and youthful voices.
Recent years have also yielded incisive non-fiction works on history and modern society, including British writer Reni Eddo-Lodge's Why I'm no Longer Talking to White People About Race (2017, developed from her 2014 blog post), and musical artist and activist Akala's Natives: Race and Class in the Ruins of Empire (2018). Chicago author Mikki Kendall's book Hood Feminism, out later this month, examines how diverse figures and essential needs (food security, healthcare, good-quality education) are frequently sidelined in privilege-centred white feminism.
I think it's possible for this to be a story that's both about class warfare and a meet-cute – Kiley Reid
Reid's novel is being adapted for TV (with Emmy Award-winner Lena Waithe's production team), and it displays a deftly playful approach to pop culture and social expectation throughout; Emira is chided by one of Alix's affluent black friends for not having watched the sitcom Black-ish ("It's a very important programme"), and for not wearing her hair natural. Alix, with her #LetHerSpeak personal brand, undeniably exudes 'white feminism': well-heeled, arguably well-intentioned, yet entitled, and ignorant about realities outside her own world.
"I am definitely using humour to poke fun at a society's broken systems," says Reid. "And I think it's possible for this to be a story that's both about class warfare and a meet-cute."
A post-digital tale
Another aspect that makes Such a Fun Age so engrossing is that it is simultaneously about long-standing themes of race and privilege, and a distinctly post-digital tale. Social media underpins many of its characters' lives and obsessions, and provides a pivotal plot twist: Emira seems unusual for not having an Instagram account (her friends suggest "gifting" her one); Alix stalks the internet to feel closer to her babysitter. In real life, social media clearly raises mass awareness, and drives campaigns such as #BlackLivesMatter. However, it is also explosive and ephemeral – and discussions around white privilege still provoke defensive reactions, whether explicitly racist vitriol, tawdry 'race card' memes, or an insistence on 'colourblindness'. Uncomfortable truths still hit a very raw nerve.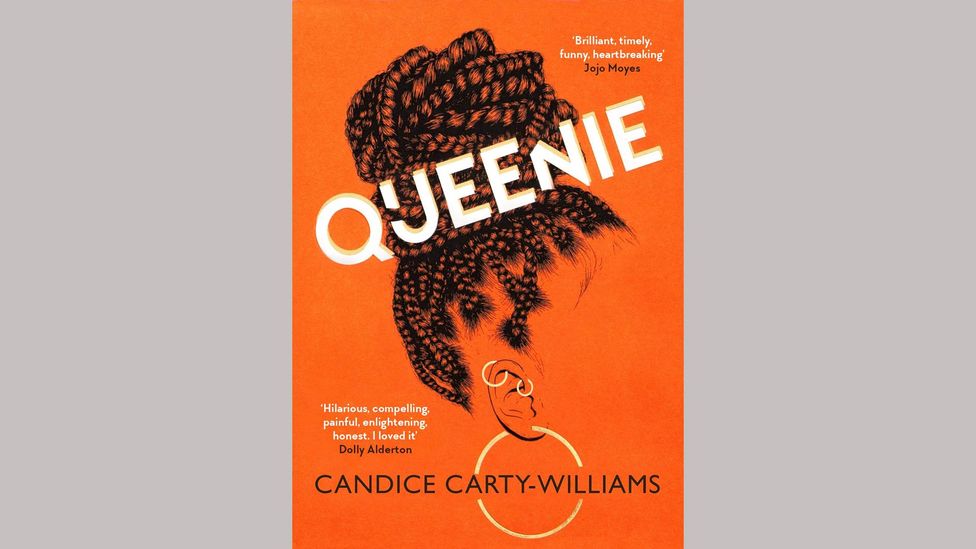 Candice Carty-Williams's 2019 novel Queenie is set in London, and also addresses white privilege (Credit: Simon & Schuster)
"With technology, what's new to explore is how we respond to seeing things as they happen," says Reid. "On a deeper level, there are issues of privacy and consent. Racism is a haunting and traumatic experience, which people might want to share to get justice – or they might not."
Social media also appears to intensify the fetishisation of black style and culture. In an August 2017 op-ed feature in Teen Vogue, writer Lauren Michele Jackson questioned the widespread trend for white users to post gifs featuring black figures as a kind of modern minstrelsy, reinforcing racist stereotypes. A few years on, that online affectation of 'blackness' feels even more ubiquitous, including big-budget brands cashing in on 'sassy' black slang.
Reid muses over how the term 'woke' is increasingly presented as a pejorative
"I think that's a much more insidious form of white supremacy and racism – particularly when racism comes with a 'smile'," says Reid. "It's reminiscent of olio theatre, blackface and minstrel shows. The other day, I saw an online picture of someone holding up a very large cup, with the caption 'dat cup, tho'. What is it about black language that you 'need', to imply that you're not being serious?"
Reid muses over how the term 'woke' is increasingly presented as a pejorative: "I can see why people might dissociate from a term that doesn't seem to effect change…" she says. At the same time, she remains constantly receptive to change, mentioning how Philadelphia's Fair Workweek legislation aims to improve conditions for the many diverse workers – the real-life Emiras and tens of thousands of others – employed by the city's retail, hotel and fast-food chains.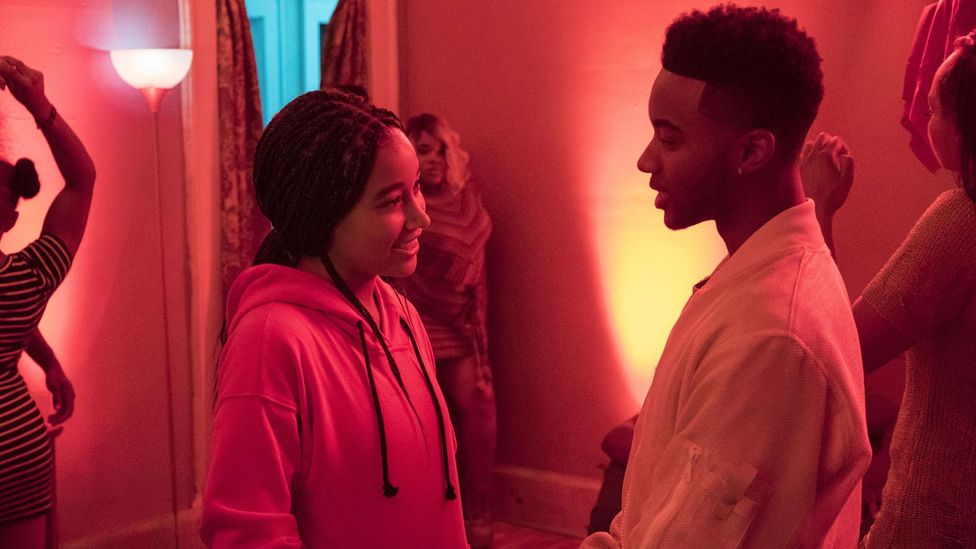 The recent novel The Hate U Give by Angie Thomas was adapted into a movie and, like Reid's story, features an 'everywoman' protagonist (Credit: Alamy)
"I'm always struck when I hear people say that they're 'sick of talking about racism'," she says. "You consider the way that people's lives would have to change, in order to implement real equality – and how a lot of people who support equality might do so, as long as it doesn't affect their own lives too much.
"One of my favourite teachers in graduate school said that the job of a fiction writer is to tell the truth. And there are a lot of truths about black Americans being in 'white spaces' that haven't been explained before."
Such a Fun Age by Kiley Reid is published by Bloomsbury. 

If you would like to comment on this story or anything else you have seen on BBC Culture, head over to our Facebook page or message us on Twitter.
And if you liked this story, sign up for the weekly bbc.com features newsletter, called The Essential List. A handpicked selection of stories from BBC Future, Culture, Worklife and Travel, delivered to your inbox every Friday.