The redesign of the new big-screen Sonic, in response to a fan backlash, shows how people power is now shaping pop culture – but what does that mean for creativity, asks Stephen Kelly.
I
In the spring of 2019, director Jeff Fowler announced that the titular character of his new film, the live-action adaptation of  Sonic the Hedgehog, would be totally redesigned in the wake of fan backlash to its debut trailer. "Thank you for the support. And the criticism," he tweeted. "The message is loud and clear... you aren't happy with the design and you want changes. It's going to happen." And it did.
More like this:
- Is cinema really at war with the rich?
- Will the Stars Wars universe survive?
- What makes a Hollywood heartthrob
The Sonic which whizzes into cinemas today no longer possesses a full set of human teeth, no longer possesses two little beady eyes, and in general no longer embodies the traits and silhouette of a 10-year-old boy who has been cursed by an old witch. He is now cartoonish, bright, alive. In the words of Fowler, "This wouldn't have been possible without the fans."
I don't know quite how I feel about the audience being in on the creation of it while it's happening – Jim Carrey
The ability of fans to shape and change the art they enjoy is nothing new. In 1893, the reaction to Arthur Conan Doyle killing off Sherlock Holmes was so intense that he eventually resurrected him ten years later. Historian Greg Jenner, author of forthcoming book Dead Famous (a study of the history of fame), has even tracked the characteristics of modern fandom back to the 1700s, when rival supporters of English theatre actresses would compete for dominance like Team Aniston or Team Jolie.  And to the 1920s, where fan groups would write thousands of letters to movie studios demanding their favourite actor be given better roles. "It was the same thing," he says, "as Sonic the Hedgehog having weird teeth and people going, 'No, that's not the game I played as a kid, you need to fix it or I am not giving you any money.'"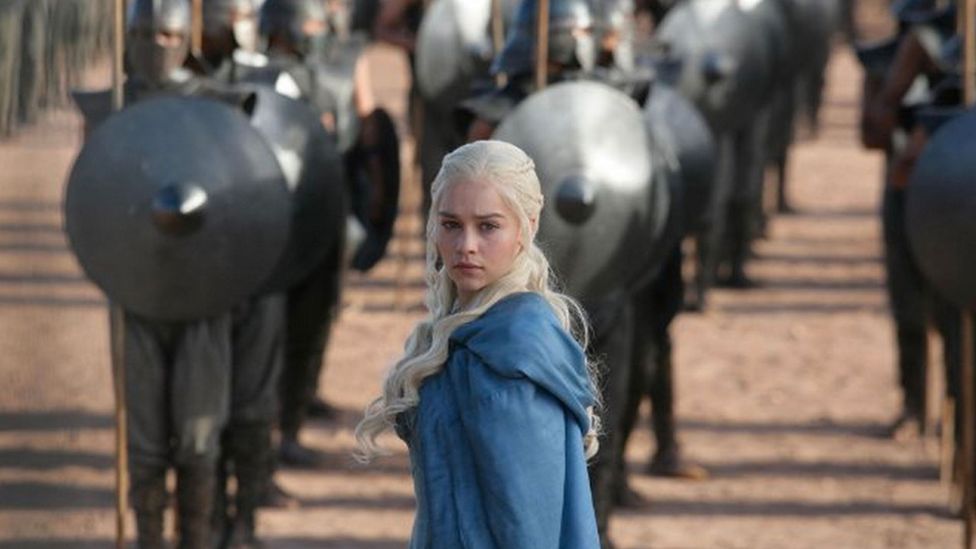 The enormous success of Game of Thrones helped introduce geek culture – and its brand of participatory fandom – to the mainstream (Credit: Alamy)
Yet the unprecedented decision to redesign Sonic the Hedgehog – to surrender so transparently to audience wishes – represents something of a landmark moment in the modern relationship between artist and fan. The latter of whom – thanks to the connective power of the internet, and a changing media landscape – has never been so influential, so vocal, and some would argue, so entitled. Should fans have this much of a say in the pop culture they consume? And if so, what does it mean for art itself?
"I don't know quite how I feel about the audience being in on the creation of it while it's happening," said Jim Carrey, who plays Sonic's nemesis Dr Robotnik, when asked about it last year. "I believe in auteurs, and I believe in creatives. I believe in having them do it. As far as something like a Sonic character, that's something people have a sense of ownership from their childhood. So, of course, they're going to get involved if they can. We'll see if it's a good thing or a bad thing."
How the geeks inherited the Earth
The last decade or so has witnessed huge changes in the awareness, perception and tools of fandom. In terms of television and film, the enormous successes of Game of Thrones and the Marvel Cinematic Universe have introduced geek culture – and its brand of participatory fandom – to the mainstream. At the same time, the internet – and more specifically social media – has amplified fans' voices, while also breaking down the boundaries between them and the artists they love/hate.
Yet the extent to which the internet has changed the very nature of fandom is debatable. According to leading media scholar Henry Jenkins, whose 1992 book Textual Poachers is considered the founding text of fan studies, it has merely "increased the scope and scale of the fan community, allowed for ongoing interactions amongst fans, and made the entertainment industry more aware of the kind of fan responses which have been occurring all along".
Many of today's critical darlings are following practices that were modelled first in fan fiction – Henry Jenkins
Case in point: in 1968, Star Trek fans – a group who essentially invented the framework of modern fandom – orchestrated a huge and successful letter-writing campaign to save the show from cancellation. Then, in subsequent years, they also popularised fan fiction as we now know it, publishing stories for each other in zines, and pioneering the homoerotic literary sub-genre of slash fiction (the term 'slash' literally derives from the punctuation between Kirk / Spock).
Now fans weaponise hashtags and online petitions to revive shows like The Expanse and Brooklyn Nine-Nine, or to take showrunners to task with criticisms of their blind spots and choices. One notable example is the teen show The 100, which sparked ire in 2016 after killing off one of the show's prominent gay characters; an act that was seen by many to perpetuate the 'bury your gays' trope that has been prevalent in TV and film. And as for fan fiction? There is, most famously, E L James' Fifty Shades of Grey series, which was inspired by Stephanie Meyer's Twilight and originally posted on a fan website. But, beyond that, there is also the platform Archive of Our Own, which in 2019 won a Hugo award for its archive of more than 4.7 million fan-written stories.
"Fans engaging actively with the materials of their culture has improved our world in countless ways," says Jenkins. "Television as it exists today is largely a response to modes of engagement that fans have modelled over the past several decades – [a form] where more attention is paid to backstories and secondary characters, where there is a greater degree of serialisation and the core mythology is sustained across multiple media platforms, and which builds in space for exploration and speculation. And now, which seeks to be more diverse and inclusive in whose stories get told… Many of today's critical darlings are following practices that were modelled first in fan fiction."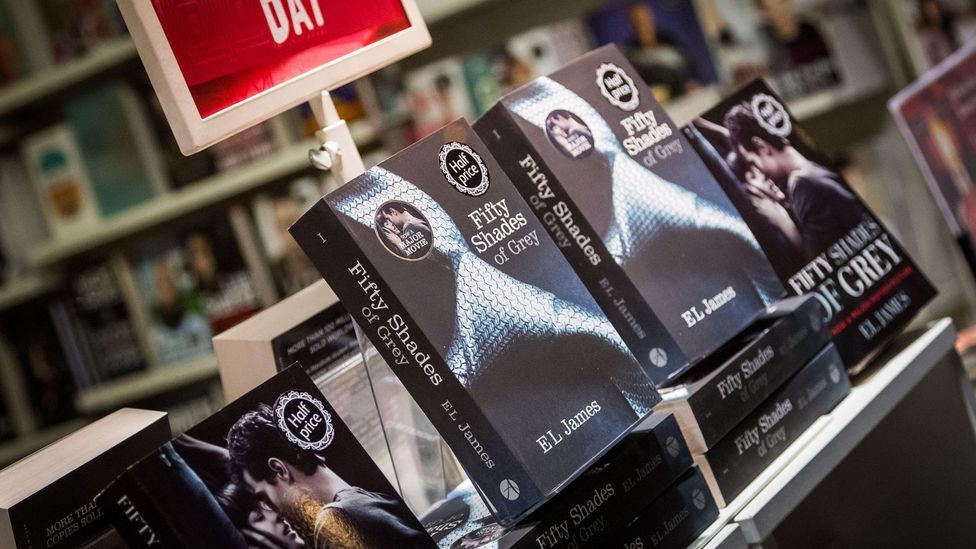 E L James's Fifty Shades of Grey franchise is the ultimate fan-fiction success, having been originally posted on a Twilight fan website (Credit: Alamy)
Perhaps one of the most profound changes of the last 10 years is the extent to which the entertainment industry has begun to exploit the passion of fanbases for their own commercial ends. "The industry needs fans more than ever before," explains academic Suzanne Scott, author of Fake Geek Girls, a study of the gender politics of fandom. "They need fans to ensure big opening weekends at the box office, they need them as promotional labour to create more 'authentic' excitement around a media object, or to distinguish one text from the glut of content that we are constantly choosing between as consumers." Just take the techniques employed by Netflix, who have become masters of facilitating 'organic' conversation around their output.
When fans bite back
On the more extreme end of the spectrum, they even rely on them as investors. A famous example being the 2014 big-screen revival of cult TV detective drama Veronica Mars, a sequel made possible only by the crowdfunding efforts of fans, and which subsequently led to a 2019 TV return on streaming service Hulu. With the latter series, this equal partnership dynamic started to become complicated, however, with certain fans recoiling in horror when creator Rob Thomas killed off love interest Logan. To quote journalist Constance Grady, writing for Vox: "Thomas, they said, had taken advantage of their desire to see Veronica and Logan together, using their investment as shippers to leverage not just their time and attention, but the literal dollars out of their pockets. In that case, didn't he owe them something?"
Jenkins thinks it's a fair question. "The sense of ownership reflects the way humans have always engaged with stories," he says. "We use stories to make sense of who we are. We use stories to debate our values, fears, and aspirations. We display our attachment to stories in various ways and we define ourselves through which stories mean the most to us. There's nothing odd about this. What is odd is the idea that corporations want to claim a monopoly over the storytelling process, resist input from their audience, and lock down stories from further circulation and elaboration."
But such a fan-guided approach to art also feels endemic of a time when a lot of mainstream storytelling has come to be regarded more as a product designed to service the consumer than a means of artistic expression. This, in a sense, is what Martin Scorsese was getting at last year when he said that superhero movies were more akin to theme parks than cinema; a comment many construed to be a jibe at the most dominant franchise of the age – the Marvel Cinematic Universe – which tends to prize tonal and stylistic uniformity above all else. Which is not to say, of course, that they are not good films. But much like biting into a Big Mac, when you see a Marvel movie, you tend to know what you're going to get.
The final season of Game of Thrones resulted in a petition of more than a million signatures for HBO to remake it. Ridiculous? Yes. But maybe that was the point
This kind of thinking, in turn, gives rise to the kind of behaviour that has come to be known as 'fan entitlement'. After all, when you buy a product – when you spend your hard-earned attention, dedication and time – why should it not be exactly what you wanted? It's a sense of ownership that was at the heart of two of the last decade's most notorious pop-culture controversies: the last series of Game of Thrones, and 2017's Star Wars: The Last Jedi. (Both of which, in what is surely not a coincidence, were continuations of stories that did not involve their original creators, and instead were overseen by professional writers who were fans – whose authority to tell those stories could be questioned).
The former was fairly straightforward: the last series of Game of Thrones, as also agreed by many professional critics, was a disappointing end to a series in which fans had invested eight years of their life. Among other things, this resulted in a petition of more than a million signatures for HBO to remake the last series without 'incompetent' showrunners David Benioff and DB Weiss. Ridiculous? Yes. But a generous reading is that that was the point – to articulate protest and dissent by exploiting the hunger of the digital news media, who are regularly complicit in amplifying toxic sub-communities in search of traffic.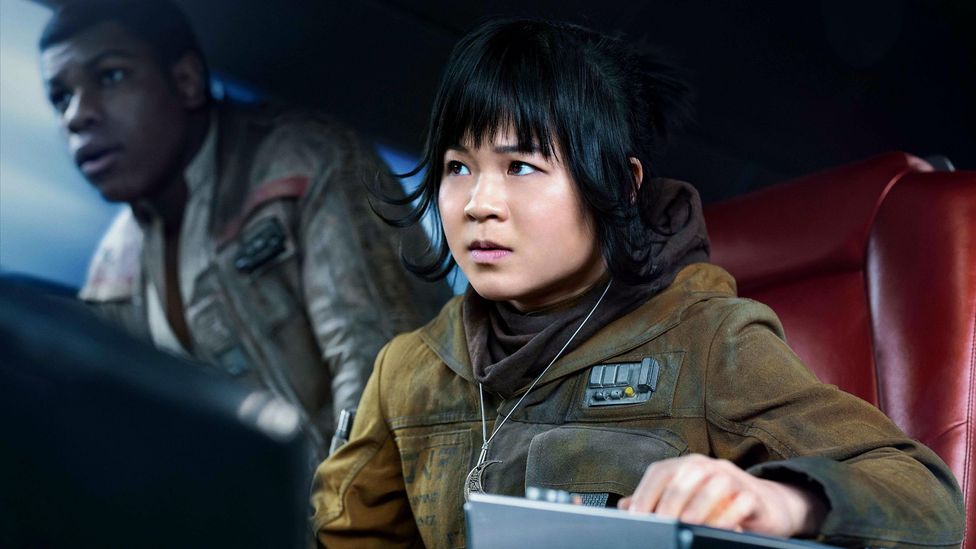 A vocal minority of Star Wars fans despised The Last Jedi so much they clogged the internet for months with abuse – especially directed at actress Kelly Marie Tran (Credit: Alamy)
The Last Jedi furore, however, was a bit more complicated. Directed by Rian Johnson, the second in the latest Star Wars trilogy was a film that aspired to show that stylistically bold and thematically challenging filmmaking was still possible within the constraints of the franchise system. Many critics and fans adored it. But a vocal minority – aghast at its rejection of nostalgia, of inherited power, of the idea that an older Luke Skywalker would not be more complex than a levelled up video game character – despised it so much they clogged the internet for months with vitriol and abuse. (Kelly Marie Tran, whose character Rose they especially disliked, even ended up leaving social media altogether due to sustained harassment.) And so, in a craven capitulation to the worst impulses of modern fandom, JJ Abrams followed Johnson's film with The Rise of Skywalker – a desperate and creatively bankrupt barrage of fan service which will forever serve as a reminder of the difference between giving fans what they want, versus giving them what they need.
How fandom fed into the culture wars
Yet it would be naive to think that the backlash against The Last Jedi – and indeed, against Tran – were motivated purely by a dislike of storytelling choices. Instead The Last Jedi has become one of many flashpoints in recent years – the 2016 female-led reboot of Ghostbusters being another – in which the TV and film industry's push for diversity and inclusion has been met with vicious campaigns of racism and misogyny.
"Racism and misogyny in fandom isn't a new phenomenon," explains Suzanne Scott, "it's just being felt more acutely in recent decades, in part because of the ease with which these attacks can be orchestrated on social media platforms.
Fandom is not necessarily extreme: the current moment is extreme. And fandom is as much part of the solution as it is part of the problem – Henry Jenkins
"Some of the issue here is the misconception that science fiction and fantasy fandoms have long been a preserve for straight white men when they have some of the most diverse fan bases of any genre. So some of the toxicity is definitely a small percentage of white straight male fans conflating mainstreaming with a forced diversification when that diversity has always been there. The bottom line is that these types of fans are used to being at the centre of these stories, and now that is shifting they likely feel a loss of power when, ironically, they remain privileged in almost all respects."
What makes things even more complex, however, is how these backlashes against the changing face of pop culture tend to feed into the wider culture war between conservative and progressive values – and vice versa. It has long been argued, for instance, that the 2014 controversy Gamergate, which involved harassment campaigns against women and minorities in the video games industry, laid the groundwork for the tactics of the alt-right; who themselves have found fertile ground amongst men angry at black stormtroopers and female ghostbusters. Meanwhile, right-wing newspapers in the UK launder negative fan opinions of, say, the current storylines of Doctor Who to support their own agendas against so-called 'wokeness'.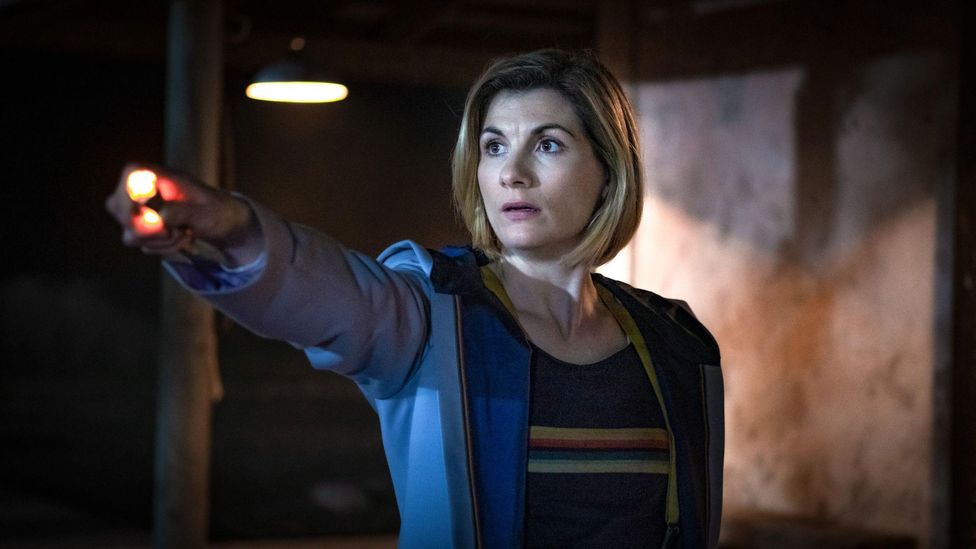 The current era of Doctor Who has seen the media leverage negative fan opinion about the series in their war against 'wokeness' (Credit: Alamy)
But is this a fandom problem? Or is fandom simply a symptom of a larger disease? "It's dangerous to paint this as a clean case of cause and effect," says Scott. "In my view, the relationship between these incidents and our current political moment is completely symbiotic: in retrospect, these incidents seem like a subcultural sign of things to come, but our culture war isn't a product of fandom. If anything, this moment in fan culture is evidence of how long these culture wars have been waged, and how deeply they permeate our interactions with society, culture, and each other."
Jenkins, however, remains optimistic in the power of fandom – and its power to bring us together as well as tear us apart. "Some of these debates have certainly been part of the larger partisan divides and culture wars of our times," he says. "But, again, this is only part of the story since fandoms also offer shared space for conservatives and liberals to come together around shared interests that are not automatically defined in partisan terms and talk through their hopes and fears for the future together. In this regard, fandom is not extreme: the current moment is extreme. And fandom is as much part of the solution as it is part of the problem."
Sonic the Hedgehog is out today.

Love film? Join BBC Culture Film Club on Facebook, a community for film fanatics all over the world.
If you would like to comment on this story or anything else you have seen on BBC Culture, head over to our Facebook page or message us on Twitter.
And if you liked this story, sign up for the weekly bbc.com features newsletter, called The Essential List. A handpicked selection of stories from BBC Future, Culture, Worklife and Travel, delivered to your inbox every Friday.