Even though it was first released 20 years ago, the movie Love and Basketball is still revolutionary now, argues Hanna Flint.
T
The sport movie has long been the domain of male stories and basketball has frequently provided the backdrop. From 1954's Go Man Go! featuring Sidney Poitier and the real Harlem Globetrotters, to Wesley Snipes and Woody Harrelson getting their hustle on in 1992's White Men Can't Jump, and up to the present day with Ben Affleck's redemption-seeking high school coach in The Way Back (2020), there has been no shortage of male perspectives on the game. But 20 years ago, a sports movie arrived that bucked the trend by centring on the hoop dreams of a female baller.
More like this:
- What makes a cult classic?
- The most comforting films for tough times
- Why does cinema ignore climate change?
Love and Basketball was the feature filmmaking debut of Gina Prince-Bythewood, a former elite high school player herself who, after graduating from UCLA's film school, took her competitive experience of the game and used it to tell an emotionally-intelligent story about the gender politics and passion of sport and romance. Just like a basketball game, the film plays out in four quarters, from 1988 to 1998, and follows the evolving relationship of young ballers Monica and Quincy – next-door neighbours in a black, middle-class community – as they navigate their feelings for each other while trying to achieve their dreams of athletic success.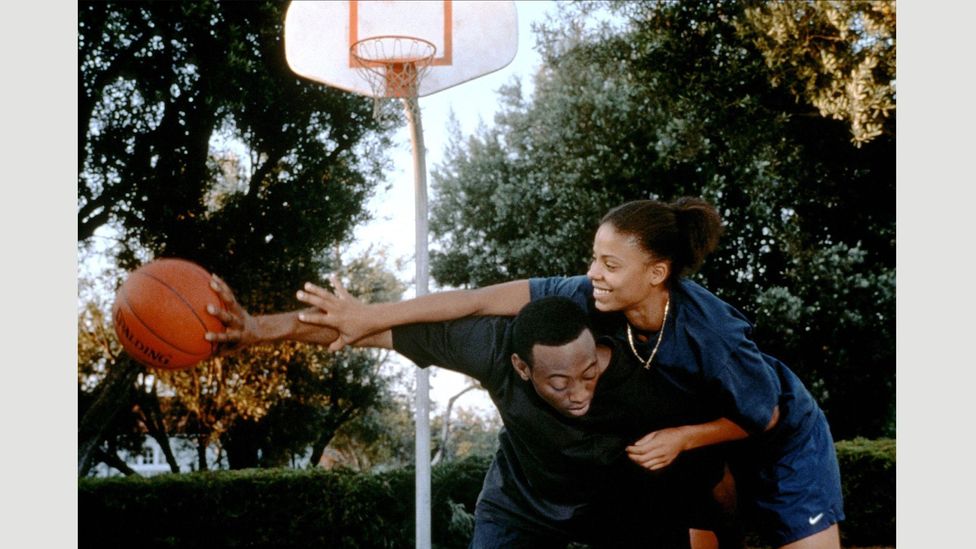 By making a female ballplayer its protagonist, Love and Basketball offered a vision that's still radical today (Credit: Alamy)
The movie is considered to be one of the best contributions to the sporting cinematic tradition – yet at the time, a love story with a black female basketball player as the romantic lead wasn't an easy sell. "Every single studio turned it down when I went out with it after spending a year and a half on it," Prince-Bythewood tells BBC Culture. "So that was a very scary thing. You feel completely lost and defeated and your soul is crushed when you put so much of yourself into something and it gets rejected and to that level."
Thankfully, Sundance had heard about the script and invited the filmmaker to its writers' lab in 1997 to workshop it and soon enough she had backing from Spike Lee. He helped to get New Line Cinema's involvement and together they secured an impressive line-up of actors including Sanaa Lathan and Omar Epps as the leads, with Alfre Woodard, Dennis Haysbert, Debbi Morgan and Regina Hall in support.
"Spike's cachet, so to speak, was absolutely influential in getting me into the door and in front of New Line, who ultimately pulled the trigger and gave me more money than I asked for," Prince-Bythewood says. "They let me make the movie that I wanted to make."
Turning the lens
That film premiered at Sundance in 2000 and was well-received by the majority of critics, with Amy Taubin of the Village Voice calling it "the most passionate, clear-sighted movie ever made about women in sports." It made $7 million on top of its $20 million production budget, but only $268,503 of that came from box office sales outside of the US. However, Love and Basketball managed to find a wider audience through its release on home entertainment.
My impetus for writing it was that I wanted to see myself up on screen, reflected up on screen and feeling visible. The fact that has given others that same feeling is a beautiful thing to me – Gina Prince-Bythewood
It's certainly how I came across the movie at the age of 13. I was a young basketball player of colour, a tomboy and film lover too, who was desperately trying to see myself represented on screen. Then I spotted this DVD in HMV and suddenly, in the film's heroine Monica, I had someone I could relate to in far more ways than just being female. It's the reason Prince-Bythewood made the movie in the first place. "Monica was me," she says. "And my impetus for writing it was that I wanted to see myself up on screen, reflected up on screen and feeling visible. The fact that has given others that same feeling is a beautiful thing to me."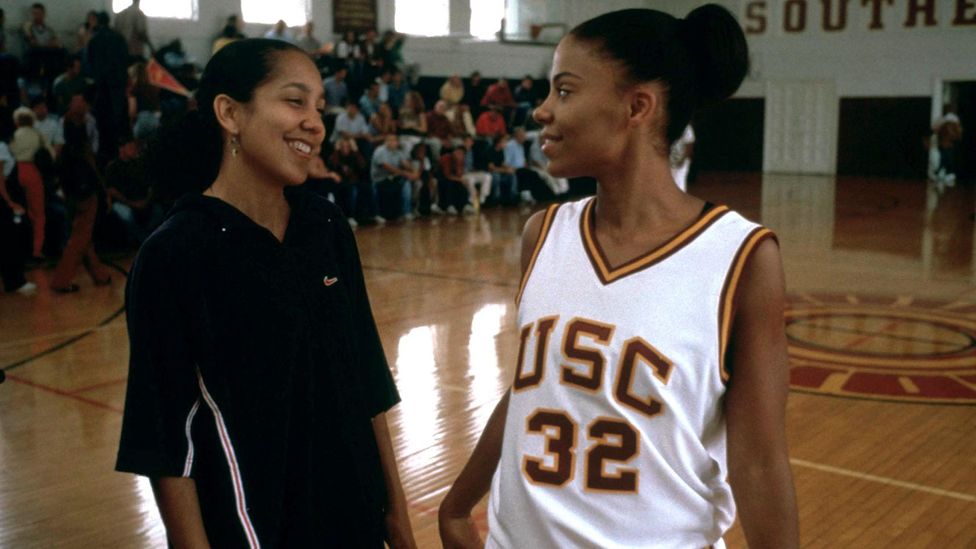 Prince-Bythewood shows the reality of sports training and competition and how it differs for men and women (Credit: Alamy)
Monica represents a progressive view of womanhood that is not constrained by gender stereotypes. She has the ambition and passion to achieve her dream of being a professional basketball player, and even though the opportunities for women to do this were lacking at the time, she refuses to let that stop her. But Monica also wants to be with the love of her life and the film is about her balancing that need with her identity as a ballplayer.
"Monica is continually being told that there was something wrong with her," says Prince-Bythewood. "She loves sports, she loves to be athletic. She is emotional. She's passionate, and those things are often squashed in women. The fact that she hung on to that, despite being told by everyone from her mother to her peers that there was something wrong with her, and continued to use that passion throughout her life and ultimately win back the love of her life was absolutely intentional."
Rarely are tomboy characters like Monica afforded the opportunity to retain their non-conformist identity into adulthood but in Love and Basketball that's exactly what secures her happiness in the end. Sure, she has a makeover scene in the second quarter, but that's one of the few times she is seen in feminine garments. Sportswear is part of her identity as is her strong, athletic figure and the film shows that you can be loved as yourself without conforming to antiquated feminine ideals of beauty.
One of the things I love most about the influence of the film is how many men say that Monica is their ideal because back in the day, the ideal was a cheerleader, not the female ballplayer – Prince-Bythewood
"One of the things I love most about the influence of the film is how many men say that Monica is their ideal, because back in the day, the ideal was a cheerleader, not the female ballplayer," Prince-Bythewood says. "As a filmmaker and knowing this world so well, it was important that Sanaa's body reflected what a ballplayer should look like."
Agony of defeat
She also reflected the psychology of what it is like to compete at a high level and refused to sanitise the passion Monica has for this sport. "I hated the way female athletes were portrayed in television or movies," Prince-Bythewood said. "It was very rare [to see female athletes] but when I did they just drove me nuts."
The filmmaker puts the audience inside the mind of a ballplayer during the scene of Monica's high school championship final. The camera captures Monica's point of view on the court and Lathan's voiceover offers a commentary of what tactics and thoughts are running through her head. When Monica makes a mistake, she's back in shot and we see the defeat on her face as she takes her fifth foul before unbridled emotion bubbles to the surface. Lathan demonstrates the pain and frustration of that loss like a true baller.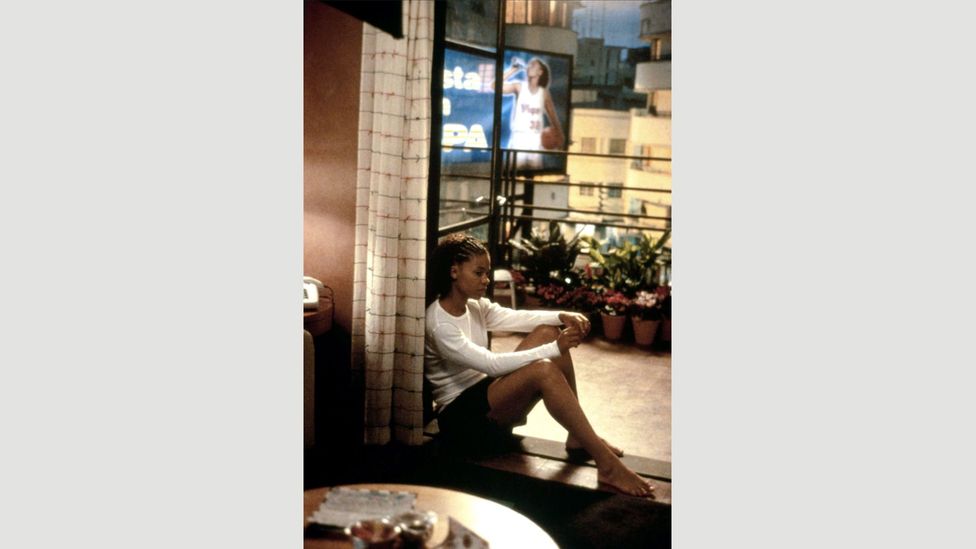 The film places viewers inside the mind of a teenage basketball player, revealing her highs and lows (Credit: Alamy)
"The level of devastation that Sanaa went to on that bench was real," Prince-Bythewood recalls. "She was different that day, she was very quiet, and I like to joke on set but she wasn't joking back. Then she told me, 'Can I have some space,' and I didn't understand it until we started filming and I saw the level that she went to and it was great."
Throughout the film, Prince-Bythewood shows the reality of sports training and competition and how it differs for men and women. During the college quarter of the story, we see the juxtaposition of Quincy and Monica's games – where his take place in a massive stadium with a big crowd and televised commentary, hers are hosted in smaller gyms. Quincy is also able to drop out of college and join the NBA draft whereas Monica has to go to Europe to play professionally because the WNBA hadn't been formed yet.
"Growing up playing sports, back in high school, we were really good but we would have only about 10 people in our crowd," says Prince-Bythewood. "Other students didn't come. And then you look at the college where we were shooting and the women played in the small gym where they practised but the men had a big beautiful one. The disparity has always been there and continues to be there to this day."
Happy ever after?
However, she believes that this movie is a love story first and foremost, and in order to make sure the romantic ending was as progressive as her narrative on female athletes and womanhood, she had to make a major change from the original script. "I've never told anyone this but in the original draft, Quincy shows up at Monica's wedding [when] she's going to be getting married to someone else," says Prince-Bythewood. "He shows up, breaks up the wedding and they take off.
"At Sundance, I had great advisors and someone pointed out that you're doing something so progressive in three-quarters of the movie, and then you fall back on the traditional trope, so why not continue with the progressiveness and have her win him back? [They] were absolutely right."
The launch of the US Women's National Basketball Association in 1997, during the development of the film, provided the cherry on top of this ending. After winning her man back, Prince-Bythewood shows Monica a few years later playing in the newly formed women's league while her husband Quincy and their daughter watch from the sidelines.
"I wanted to tell women that you could have it all; you could have the career and you could have love because so often, especially back in the day when I was writing this, the world told us it had to be one or the other," says Prince-Bythewood.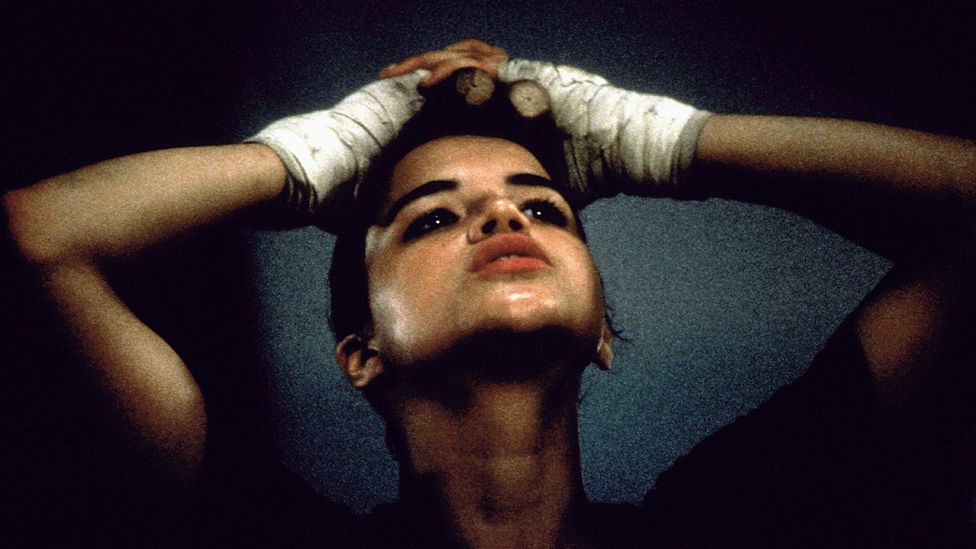 Girlfight – about a troubled teenager who trains to be a boxer – won the Grand Jury Prize at the Sundance Film Festival (Credit: Alamy)
The Noughties was certainly a great time for female-led sports movies. Girlfight, Centre Stage and Bring it On came out the same year as Love and Basketball and were soon followed by Blue Crush, Bend it Like Beckham and the Oscar-winning Million Dollar Baby. However, there has been a shortfall in the sub-genre over the last decade despite a growing push and demand for female representation in film. "I don't get it," says Prince-Bythewood. "I remember at Sundance, it was Love and Basketball and Girlfight and that was exciting. Then Bend it Like Beckham but what happened? I wish you could tell me because other than the TV series Pitch, which was cancelled after one season, female sports are just not seen."
Maybe that's one of the reasons why Love and Basketball's legacy has endured, because there hasn't been a movie about female basketball players quite like it since. Prince-Bythewood says a new generation has been introduced to the film because there are people "who grew up on it in high school and college and are now sharing it with their kids". But, of course, there's more to it than that.
The longevity of Love and Basketball's cultural impact comes from its ability to represent so many types of women through one central character. Monica is a tomboy, a black woman, a ballplayer, an athlete and a lover but her story remains accessible and relevant to audiences from all backgrounds. "A lot of women say to me, 'I don't even play basketball but I see myself in Monica'," says Prince-Bythewood. "As an artist, you hope your work resonates and touches someone and the fact that this film has endured for 20 years, and we're here talking about it, is what you dream of.
"But I'll always remember, after the first preview, reading a feedback card from a 17-year-old black boy who said, 'it taught me how to love'," she adds. "That just blew me away and I actually saved that card to always remind me of the power of film and what I want to do as a filmmaker... to inspire."
Love film and TV? Join BBC Culture Film and TV Club on Facebook, a community for cinephiles all over the world.
If you would like to comment on this story or anything else you have seen on BBC Culture, head over to our Facebook page or message us on Twitter.
And if you liked this story, sign up for the weekly bbc.com features newsletter, called The Essential List. A handpicked selection of stories from BBC Future, Culture, Worklife and Travel, delivered to your inbox every Friday.