After wars and recessions past, everything from historical fiction to crime novels have boomed. But what reads might help us cope with today's uncertain times, asks Heloise Wood.
I
In 1944, a debut novel was published in the US that went on to become the country's bestselling fiction book of the entire decade. At such a seminal time in history, when World War Two was in its final stages, what literary masterpiece could have caused such a stampede? A period romance called Forever Amber by the now almost-forgotten author Kathleen Winsor, which was also a bestseller in 15 other countries. Set in Restoration England, it follows the story of a 16-year-old girl who grows up to become mistress to Charles II, and set the template for many modern bodice-rippers.  
More like this:
- The plague writers who predicted today
- Can a book make you vegan?
- The best books of the year so far
Its success came despite the fact it was banned in 14 US states, with its titillating content leading the Attorney General of Massachusetts to fume that "the references to women's bosoms and other parts of their anatomy were so numerous I did not even attempt to count them". Looking back, it's interesting to wonder why, at one of the most tumultuous moments of the 20th Century, readers across the world fell for a lascivious romp that has now passed into literary oblivion.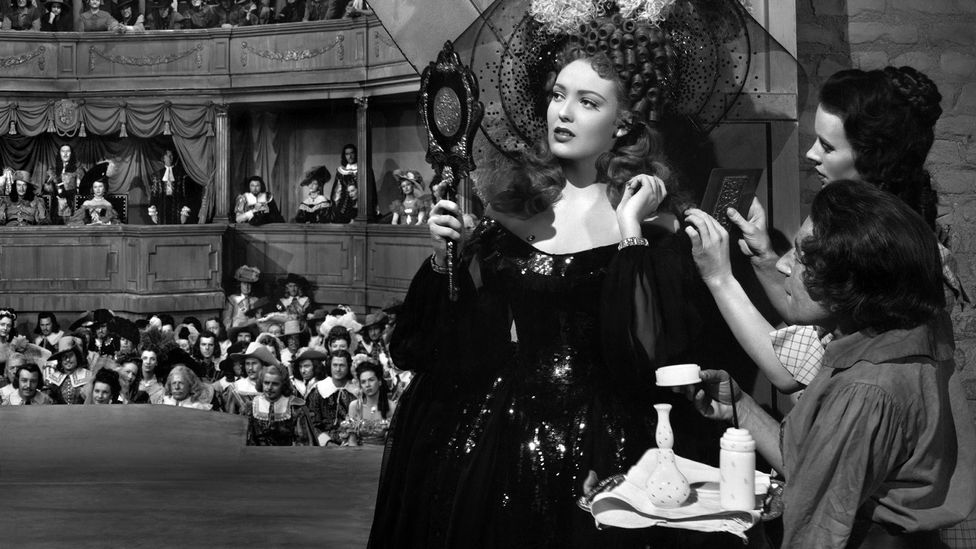 Restoration romance Forever Amber became the bestselling fiction book in the US in the 1940s, and was made into a Hollywood film in 1947
It's particularly interesting to do so now, given the current turmoil we find ourselves in and the effect that it may be having on our reading habits. Two questions arise: in this age of uncertainty, are we reading more or less than we did before, and what genres and kinds of titles do we really crave? Is it now that we finally dust off our long-forgotten War and Peace, or do we instead take solace in a good bonkbuster?
It's early days, of course, and on both fronts, as yet, the picture is far from clear. The lockdown across the UK, US and around 100 countries globally has forced bookstores to close their physical premises, though many have continued operations online. The UK's official book sales monitor, Nielsen BookScan, consequently stopped releasing data following lockdown at the end of March so there is no way yet to tell the true impact of coronavirus on the business in the UK. However print sales have been dropping by 60-70% across the industry since the closure of bookshops, suggested Faber chief executive Stephen Page in a recent interview with BBC Radio 4's Today programme. Across the pond, NPD BookScan is still releasing figures, however, and has shown print sales remaining more stable, perhaps due to Amazon's bigger share of the market there, though the impact of Covid-19 is expected to be greater in the coming weeks.
A reading boom
However the crucial ability of books to transport us to another world has never been more important, and so, current sales of print books aside, there appears to be a reading boom whilst people struggle with their new restricted reality. According to new research from the UK literacy charity The Reading Agency, almost a third of people are reading more as a result of quarantine. The thirst for books has been particularly strong in the 18-25-year-old bracket, in which 45% of respondents reported increasing their reading, while overall 31% of the 2,103 respondents said they had read more since the restrictions began on 23 March.
People thought we're going to be in for a time so I'll make sure I've got not just bags of rice but also a pile of books – James Daunt
In the UK, it appears there was a boom in buying books just before lockdown, when many customers were locking down their own coveted reads before the government forced non-essential shops to shut. "We had this enormous, Christmas-like boom in sales [just before lockdown]," confirms James Daunt, chief executive of British booksellers Waterstones.
"[People thought] we're going to be in for a time so I'll make sure I've got something, not just bags of rice but also a pile of books."
But if reading is thriving, which books are we turning to?
One noticeable trend is that the comfort of stories as opposed to facts is proving a draw in this particular crisis. According to The Reading Agency research, fiction is dominating readers' book choices, particularly classics and crime novels, while in the week leading up to lockdown (21 March) 1.09 million fiction books were sold in the UK according to Nielsen BookScan, dwarfing the number of non-fiction books sold by 17%. This unexpected surge bucked a long-held trend: it was the first time fiction sales had been higher than non-fiction sales since July 2018.
In the UK, booksellers Waterstones reported "an enormous, Christmas-like boom in sales" just before lockdown
And then what particular types of fiction are people picking up? There has been an instant, obvious desire for narratives that reflect our current reality. "Plague fiction is definitely on the up – sales of Albert Camus' The Plague and Daniel Defoe's A Journal of the Plague Year have both risen," the Bookseller's charts and data editor Kiera O'Brien tells BBC Culture. Camus' 1947 novel sold 1,504 copies in the UK the week before lockdown – a 252% boost week on week, while in January it was selling around 50 copies a week. (Incidentally, the aforementioned WWII hit Forever Amber is set against a backdrop of mass disease. "What mesmerised me was not the sex, but the bubonic plague," Elaine Showalter wrote in an article about the book in the Guardian. "Winsor had used Defoe's Journal of the Plague Year as a major source and made the centrepiece of her book Amber's graphic and metaphoric encounter with the epidemic.") More generally, as The Reading Agency data suggests, classics have been popular so far. That's something Daunt has also observed, he says. "There is a thirst for serious, great works of literature and from a bookselling perspective that's wonderful."
The solace of historical fiction
However one genre that has been particularly strong of late has been historical fiction – something that can be in large part credited, in the UK at least, to the release of The Mirror and the Light, the final part in Hilary Mantel's blockbusting Tudor trilogy about Henry VIII's Machiavellian adviser Thomas Cromwell, which hits a comfort-reading sweet spot, combining period escapism with high literary merit. Historical fiction has shown a huge spike recently in the Nielsen BookScan figures, both in volume (the total of number of books sold) and in value (the total price of books sold). "Historical fiction is currently up 33% in volume sold for 2020 (up to 21 March) and 70% up in value [from 2019]," O'Brien says. Up until Nielsen's records stopped, The Mirror and the Light had sold 169,378 copies across all editions in the UK, generating around £2.8m in revenue and making it already the most valuable book of the year.  
I think there could be more appetite for more classical storytelling and an emphasis on story and building other worlds, particularly past worlds – Emma Paterson
In the US, meanwhile, the book has spent seven weeks on the New York Times Hardcover Fiction Bestseller list since being published. It is also worth noting that one of the recent biggest sellers in the US is another historical novel – Where the Crawdads Sing by Delia Owens, which is partly based around a murder case in 1969. It topped the New York Times Fiction Bestseller list for 30 weeks, and is currently number one on Amazon.com, as well as selling 600,000 copies in the UK according to publisher Hachette.
The genre could continue to flourish through troubled times, some commentators think, because it can help to anchor anxious readers with its strong sense of place and often quite traditional storytelling structure. "I think there could be more appetite for more classical storytelling and an emphasis on story and building other worlds, particularly past worlds," says Emma Paterson, literary agent at Aitken Alexander. "There is a comfort in a beginning, middle and end." Immersive and expansive historical backgrounds also provide much-needed escape: despite the arguable differences in literary merit between The Mirror and The Light and aforementioned WW2 hit Forever Amber, there are also parallels between these 900+page doorstop novels and their level of detail. Just as Mantel is known for the zeal of her historical research, so Winsor reportedly read 365 books on the Restoration ahead of Forever Amber, during her husband's five-year wartime absence.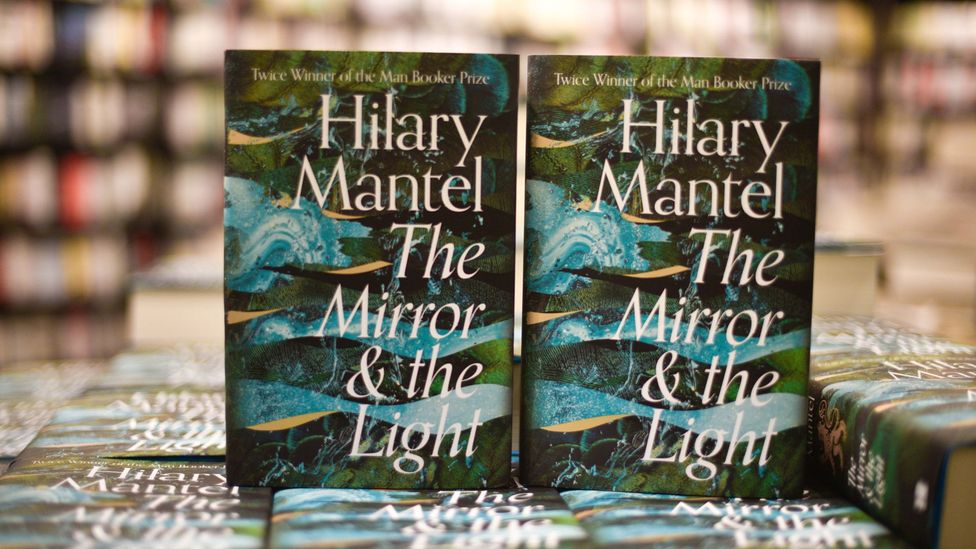 Historical fiction has had a strong year so far, and that could be set to continue, led by Hilary Mantel's The Mirror & the Light
Equally, though, historical fiction can also provide a lens through which to view society with the benefit of distance, which is helpful when we are renegotiating societal shifts. As Showalter noted, Forever Amber's plucky eponymous heroine helped inspire readers in the aftermath of the war at a time of great unrest. "[It] was published at a time of social upheaval in Britain, the beginnings of the welfare state and the erosion of an ethic of social and marital deference… Winsor's readers, the majority of them women, identified with Amber's calamitous life and admired her fortitude in times of hardship." Author and critic Alex Preston believes that at times of great societal turbulence, we reach back into past worlds partly to learn lessons. "In the 2008 recession [for example, because] we wanted to see how people had thought about the kinds of challenges we were facing in different times, there was this renaissance of Trollope's The Way We Live Now [first published in 1875] which is a magical, extraordinary work [that thinks] about the way a culture is taken over by greed and drive for financial gain."
Post-recession fantasies
In the recent past, crime fiction has also proved a durable source of comfort in tough times. After the 2008 recession, the genre particularly boomed: annual sales in the UK rose by around 12% between 2007 and 2010, according to O'Brien, with mega-hit chart-toppers including The Girl with the Dragon Tattoo, Dan Brown's The Lost Symbol, as well as Kate Atkinson's When Will There Be Good News.
The psychological thriller trend suggested your home was now a dangerous place – and I think that chimed with people who were afraid about their mortgages – Tom Tivnan
"What I think benefitted [during the recession] was a lot of crime which at its heart had overarching conspiracies or corporate malfeasance like the Stieg Larsson books," says the Bookseller's managing editor, Tom Tivnan. "I think the psychological thriller trend that [then] followed a few years later was as direct result of [it]: at the heart, what 'grip-lit' was all about was that your home was now a dangerous place – and I think that chimed with people who were suddenly literally afraid about their mortgages." But above all, there is something about the classic crime structure that can provide solace during times of uncertainty. "Though it can be dark and gritty, it (usually) ends with justice done, the killer identified and punished and peace restored," as O'Brien puts it.
Another niche genre that it will be interesting to track in the near future is gothic romance: some believe that the similar mega-success of the Twilight and Fifty Shades of Grey series in the wake of the last recession was driven by a desire for dark fantasies that acted as a distraction. "I think the rise in Twilight and paranormal romance YA was a sign of adult readers wanting escapism and to regress back into childhood/teenage years," says O'Brien. It may not seem a total coincidence, therefore, that Stephanie Meyer has just announced a new book in the Twilight series 13 years on, with Midnight Sun to draw on the Greek myth of Hades and Persephone. Meanwhile, looking further back again, the bestselling novel in the US in 1946 was Daphne du Maurier's The King's General, not only a historical fiction set during the English Civil War – not long before Forever Amber's setting – but also a gothic romance inspired by the real-life discovery of a 'Cavalier' skeleton in 1820 in Du Maurier's home.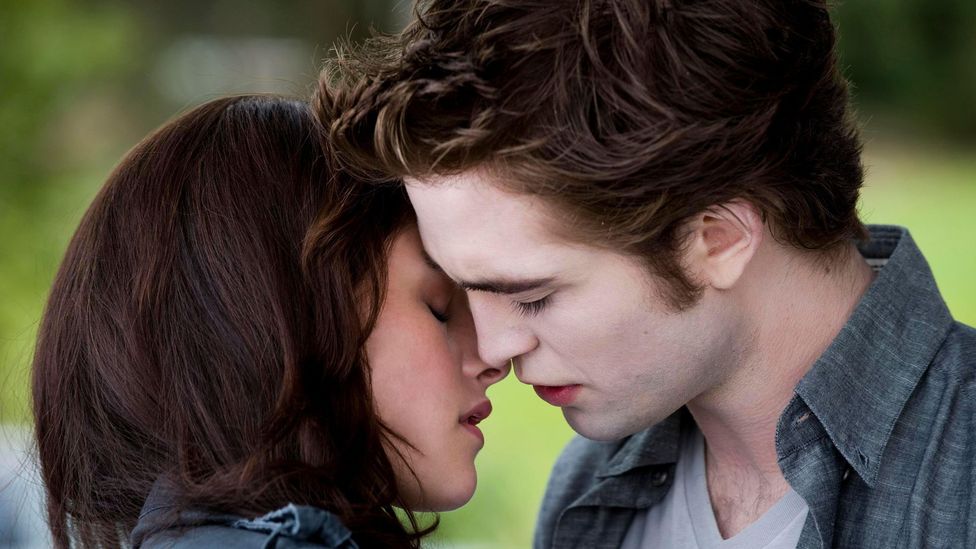 The Twilight series was a mega-hit at the time of the last global recession
And what about the kinds of books that may be written in the years ahead? This crisis after all is not going to vanish overnight and its legacy will be far-reaching. "Short-term, I think that the thing that people turn to in crisis [as usual] will be escapist genre fiction. But long term, what will come out of this is interesting to think about," says the Tivnan. "Maybe like in the 1930s that there will be a big split. The Depression brought us both the golden era of pulp fiction, and big serious realist novels."
I think people will be looking to read about things in a different way and I think it will add credence to the notion of a pamphlet, longer than a short read and shorter than a book – Robert Caskie
However it may take a number of years for any really great novels directly inspired by the coronavirus to be written and published, in part because of our collective need for a psychological buffer as we come to terms with what we have lost. "When considering how people will look back on this, I think about the films [that came out] after the First World War. For the first 10 years people just didn't want to read about it," says social historian David Kynaston. "And then about a decade afterwards, you got memoirs like Siegfried Sassoon'sMemoirs of an Infantry Officer and Goodbye To All by Robert Graves and [Erich Maria Remarque's] All Quiet on the Western Front."
Will our understanding of literature change?
Beyond the particular genres of stories we may gravitate towards as writers and readers in the coming era, will our very understanding of what literature is change too?
Author and president of the Royal Society of Literature Marina Warner believes the step away from 'office culture' towards an internet-driven workplace could help democratise the historically elitist world of publishing – and therefore broaden the range of novels readers are offered. "We are all cooped up in our fenced-in homes while the internet is absolutely borderless and that's a huge contrast that will help."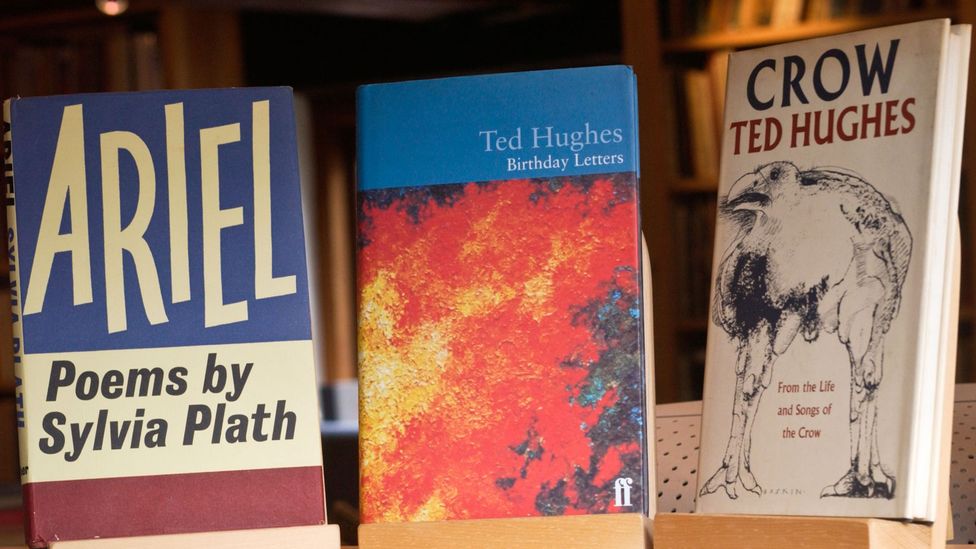 Publishers Faber have reported a surge in interest for poetry classics, with sales of Sylvia Plath's 1965 collection Ariel (left) up 59% in the last fortnight

When it comes to non-fiction, meanwhile, literary agent Robert Caskie thinks the desire for answers to a global challenge could also see a resurgence of the pamphlet, which first sprung up in times of political unrest of the 16th Century. "I think people will be looking to read about things in a different way and I think it will add credence to the notion of a pamphlet, longer than a short read and shorter than a book."

Daunt, on the other hand, believes people may plump for poetry to provide a more detached contemplation during times of stress, given sales of poetry sales having already soared over the last few years, increasing by over 12% in 2018 for the second year in a row. "People will look for books that are reflective at this point – we saw it after 9/11 and other points of stress, poetry seems to get a boost and generally books that encourage or support contemplation." This is also supported by Page, who suggested Faber has already recorded a growth in poetry sales in his recent Today interview. A spokesman for the publisher subsequently told BBC Culture it has seen a particular surge in interest for poetry classics with sales of Sylvia Plath's 1965 collection Ariel up 59% in the last fortnight.

While predicting the long-term literary future is all well and good, however, the most pressing concern right now, of course, is to keep bookshops and the publishing industry afloat. The hope is that, by continuing to buy books, whether online or otherwise, readers can provide support to the book business just as it has provided comfort for them.

Love film and TV? Join BBC Culture Film and TV Club on Facebook, a community for cinephiles all over the world.

If you would like to comment on this story or anything else you have seen on BBC Culture, head over to our Facebook page or message us on Twitter.

And if you liked this story, sign up for the weekly bbc.com features newsletter, called The Essential List. A handpicked selection of stories from BBC Future, Culture, Worklife and Travel, delivered to your inbox every Friday.

;