The perfect lockdown reading choices for whatever your state of mind. Cath Pound picks bite-size tales to reassure, comfort, or unsettle.
T
The prospect of weeks, and potentially months, of reduced social contact has led to suggestions that it is the perfect opportunity to tackle literary heavyweights such as Proust or Joyce. But given the reality of this new situation, which for many involves juggling working from home with childcare, not to mention concentration levels diminished by a constant focus on current affairs, how many people have the time or mental energy to consider such a thing?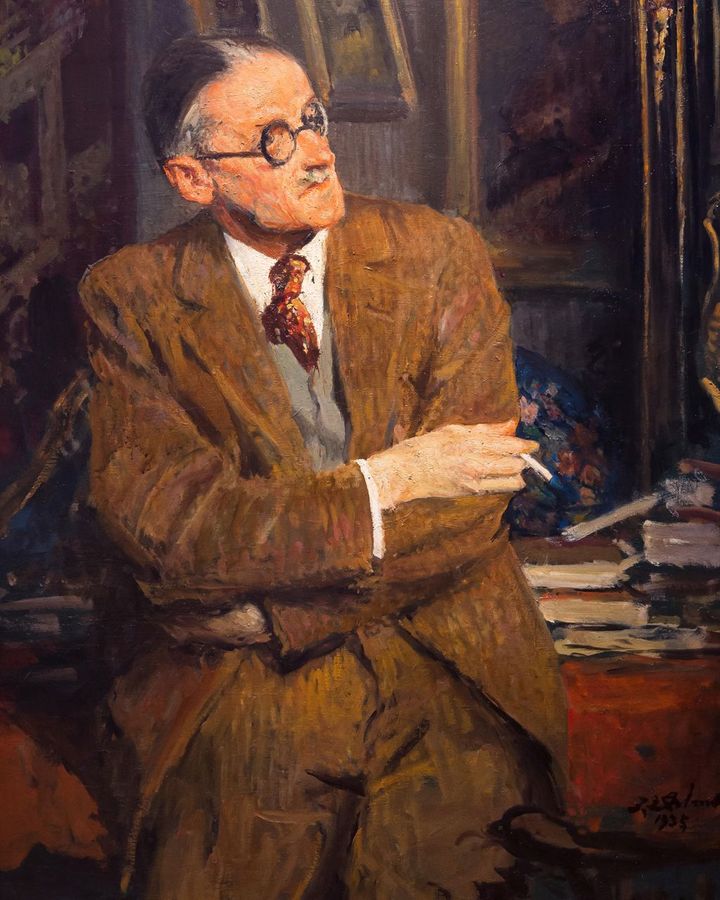 Dubliners offers an accessible entry into James Joyce's writing (Credit: Alamy)
Now is surely the time to turn to the short story in all its myriad formats. Ten or 20 pages are an easier commitment to make than several hundred, and if we can manage to focus our swirling brains for one, we can always go on to another. From early masters of the genre such as Chekhov to the contemporary genius of Zadie Smith, there is something for every taste and mood.
More like this:
-        What makes an iconic book cover?
-        The most joyful books ever written
-        The surprising roots of everyday words
If you want to discover the original master of the form
Anton Chekhov understood that life was godless, random and cruel, good people suffered, and lazy mediocrities often flourished. Shying away from a neat narrative conclusion, he pioneered an effortlessly formless form which was almost unbearably lifelike. His work is peopled by brutish, ignorant peasants, pompous officials, frustrated wives and spineless husbands. And yet he was no moralist or writer with a message. He simply turned an exquisitely observed mirror on contemporary Russian society, and then left the reader to come to their own conclusions.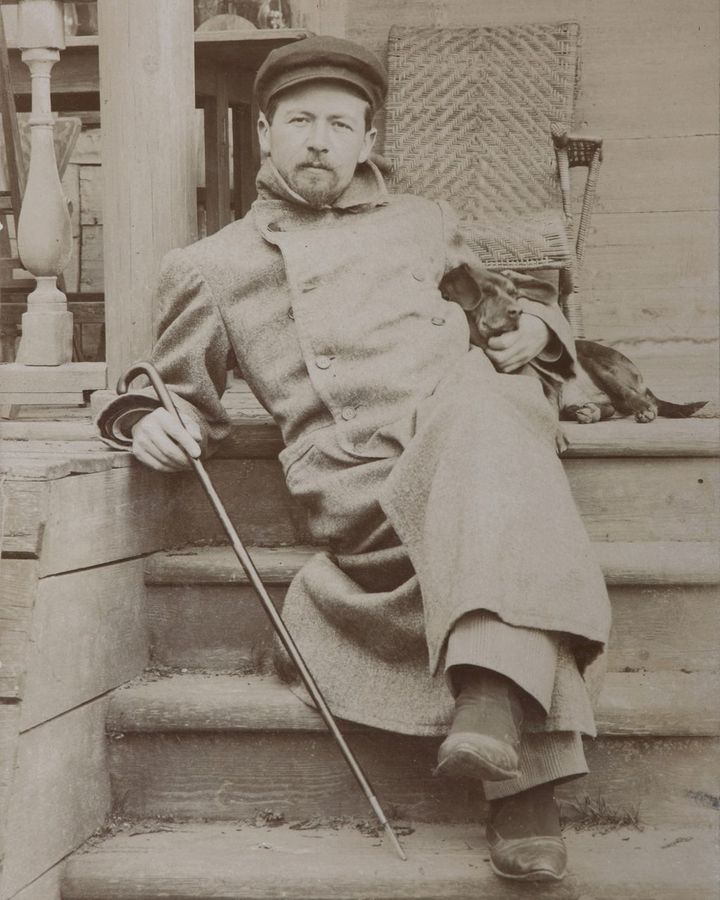 Anton Chekhov is the original master of the short story (Credit: Getty Images)
His work could also be incredibly poignant. In The Kiss (1887), a gawky young soldier discovers a new lease of life when an unknown woman kisses him in a darkened room, only to sink back into despondency once he is forced to accept that it was a case of mistaken identity. 
If you need reminding that 'normal life' is never actually that 'normal'
Alice Munro is routinely referred to as the finest living writer of short stories. Her tales reveal the fundamental unknowability of character and the uncertainty of what really makes people tick. In Wenlock Edge (2005), a tale of college life takes an unexpected turn when the narrator goes to dine with her roommate's much older lover, while in Silence (2004), the sudden disappearance of Juliet's daughter, Penelope, leads to a gradual exploration of the holes in a seemingly idyllic mother-daughter relationship.
Munro's contemporary, Edith Pearlman, spent four decades under the radar before 2011's career-spanning Binocular Vision brought her belated acclaim. Her stories uncover the complex lives of supposedly ordinary people in locations as diverse as tsarist Russia and London during the Blitz.
If you like your fiction tinged with a little oddity 
The stories of Isaac Bashevis Singer largely take place in Eastern Europe before World War Two. They are frequented by devils and imps, real or imagined, and an endearing cast of eccentrics and fools. In 1979's Teibele and Her Demon, a woman is tricked into a liaison with a man masquerading as a demon, only to find herself falling in love with him. Slightly more down-to-earth is the charming A Friend of Kafka (1970) which sees a garrulous ex-actor of the Warsaw Yiddish Theatre regaling the narrator about his friendship with the great Czech writer.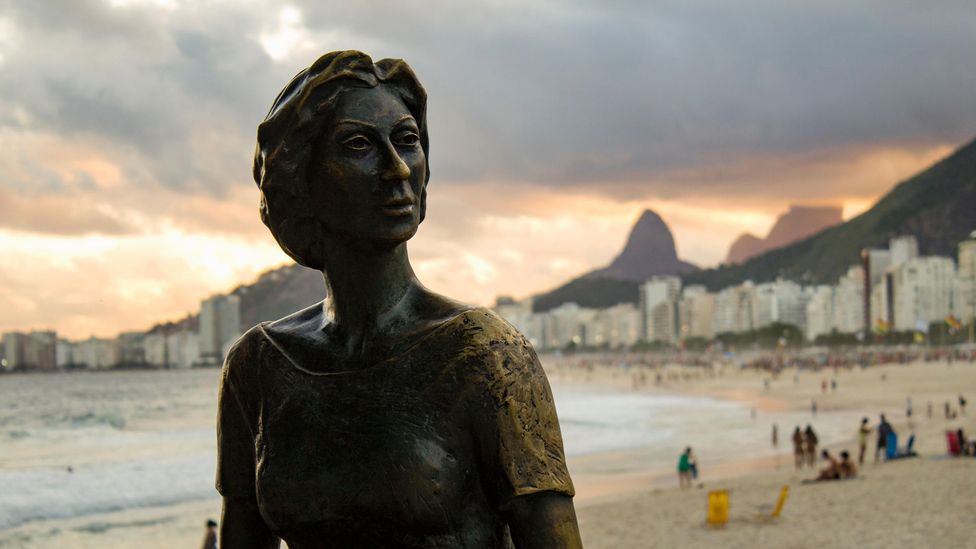 The statue of Clarice Lispector by the beach in Rio is a tribute to the Brazilian author's achievements (Credit: Alamy)
Clarice Lispector's highly original oeuvre embraces madness and passion in equal measure. In The Smallest Woman in The World (1960), the African pygmy Little Flower inspires a variety of unhealthy emotions, while the subject of A Chicken (1964) appears to be deeply loved by a family – until it is casually killed and eaten.
If you want something unsettling that has nothing to do with a pandemic
Shirley Jackson's tales effortlessly combine the chilling with the mundane. The Lottery (1948), her sinister account of an annual ritual in an apparently idyllic, small US town, is considered one of the most iconic and terrifying short stories of the 20th Century.
Although best known for his children's books, Roald Dahl also wrote a series of wittily macabre stories. Anyone in possession of an intriguing tattoo will undoubtedly want to keep it away from admiring eyes once they have read Skin.
But if it's ghost stories you want, nothing beats MR James. Casting the Runes (1911), which sees a British Museum researcher cursed after reviewing a book by an occultist, is guaranteed to send a shiver down the spine.
If you really want to tackle the classics but can't cope with a doorstop novel
Marcel Proust explored many of the themes that would appear in Remembrance of Things Past in his short story collection Pleasures and Days (1896). The all-encompassing passion in The End of Jealousy is a precursor of Charles Swann's obsession with the courtesan Odette and the narrator's with Albertine.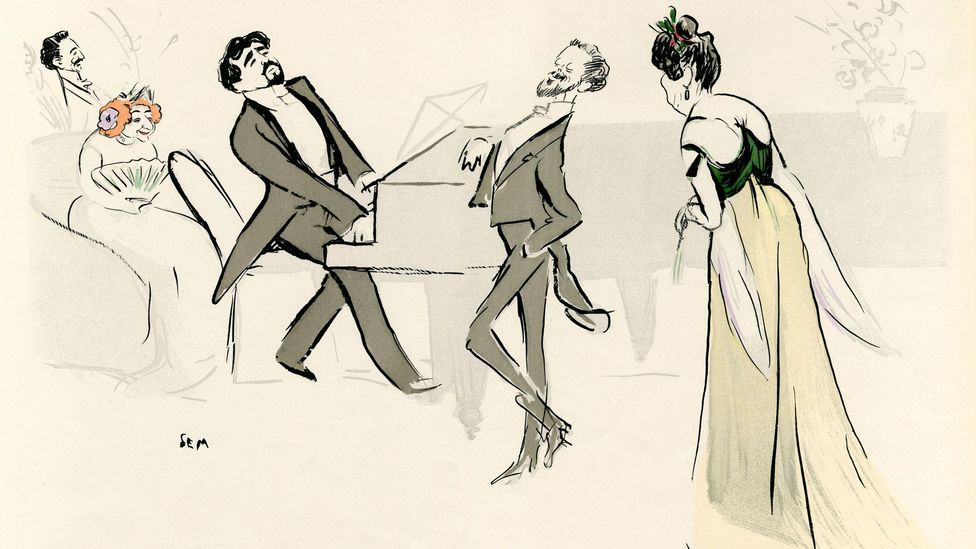 Short story The End of Jealousy by Proust is a precursor to his famous character Charles Swann (Credit: Alamy)
Likewise, the stories in Dubliners (1914) provide a much more accessible entry into the writing of James Joyce than Ulysses. A memorable cast of characters, many of whom would appear in minor roles in his great novel, bring early 20th-Century Dublin vividly and unflinchingly alive.
Other literary greats who can be sampled in a shorter form include Thomas Mann, DH Lawrence, Virginia Woolf and F Scott Fitzgerald.
If you'd prefer contemporary literature in bite-size chunks
In Grand Union (2019), Zadie Smith's first collection of short stories, her sparklingly original talent moves effortlessly across genre and era, embracing everything from the vividly contemporary to the surreal. The inhabitants of The Lazy River prove themselves powerless to swim against the current of contemporary life and our over-reliance on social media, while in the title story the narrator meets her dead mother outside a Chinese restaurant in Ladbroke Grove to muse over family ties and Billie Holiday.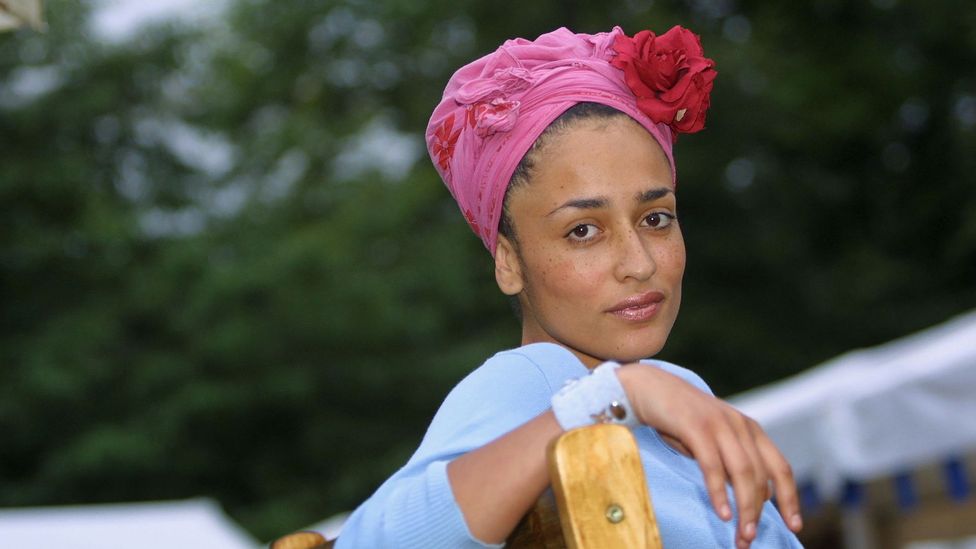 In Grand Union, Zadie Smith embraces the contemporary and the surreal (Credit: Alamy)
And for those finding The Mirror and The Light a little too overwhelming, Hilary Mantel's dazzling virtuosity can be sampled in more accessible format in The Assassination of Margaret Thatcher (2014) and Learning to Talk (2003).
If you can't even face reading a full page of text
The term graphic novel implies a long-form work, but the medium is also rich with acclaimed collections of short stories. Adrian Tomine has been described as 'the Alice Munro of comics'. His collection Killing and Dying (2015) features six concise but emotionally devastating stories of everyday life, each illustrated in a different style.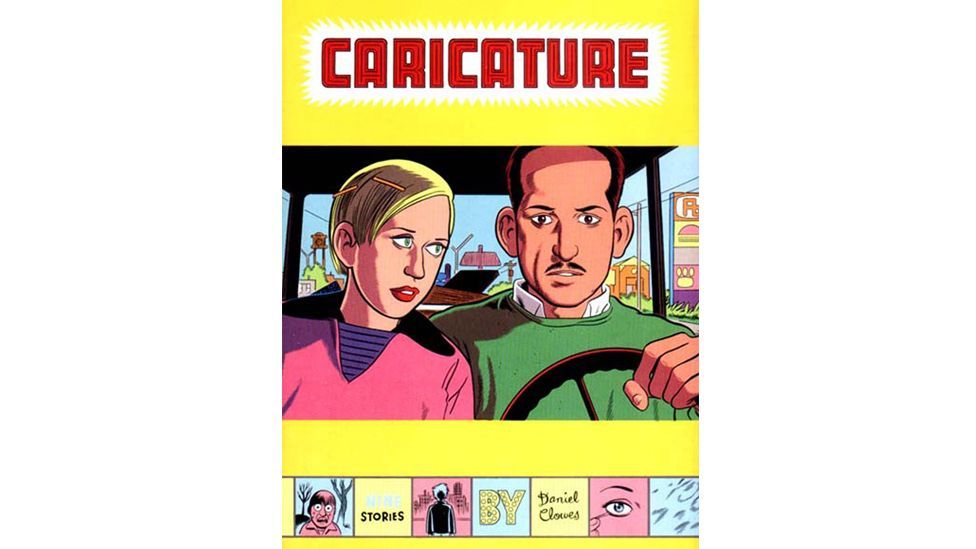 Caricature is a collection of graphic short stories by Daniel Clowes (Credit: Daniel Clowes)
Gabrielle Bell's stories range from autobiographical sketches to surreal flights of fancy, such as Cecil and Jordan in New York (2009) – in which a young woman turns herself into a chair to avoid being a nuisance to those around her. Daniel Clowes' Caricature (1998) contains nine darkly humorous tales of lives tinged with failure, nostalgic reverie and obsession. The story Green Eyeliner became the first non-prose work to appear in Esquire magazine's annual fiction issue.
If what you need is reassurance that everything will turn out okay in the end
 Tove Jansson's stories for adults offer the same comfort that her Moomin books do for children (of all ages). Those selected for A Winter Book (2006) are taken from her decades-long career, and contain all the warmth, wisdom, charm and humanity for which she is so loved.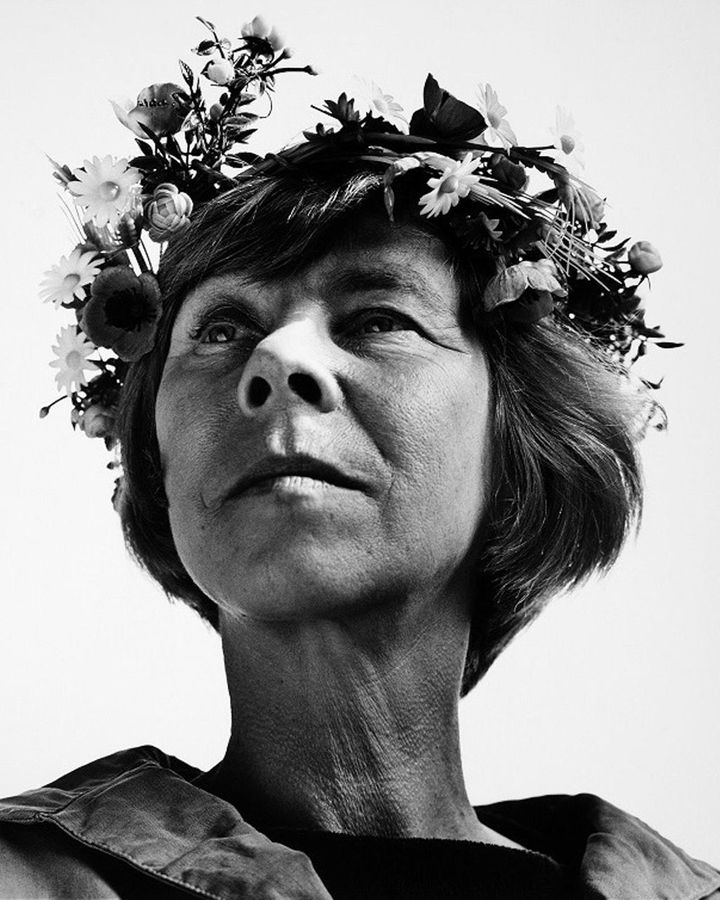 Tove Jansson's stories for adults are about resilience and the power of kindness (Credit: Alamy)
In The Iceberg and The Boat and Me, children push boundaries just far enough to discover an enticing sense of self. Older characters are faced with challenges ranging from an unwanted furry visitor in The Squirrel to the inevitable onset of old age in the autobiographical Taking Leave. Throughout, there is an unwavering sense that opportunity can be found in even the most unpromising of situations, resilience will see us through and, perhaps most importantly of all, so long as there is love and kindness in the world everything will be alright.
If you would like to comment on this story or anything else you have seen on BBC Culture, head over to our Facebook page or message us on Twitter.
And if you liked this story, sign up for the weekly bbc.com features newsletter, called The Essential List. A handpicked selection of stories from BBC Future, Culture, Worklife and Travel, delivered to your inbox every Friday.