BBC Culture's film critics Nicholas Barber and Caryn James pick 16 of this year's highlights, including Ammonite, Mangrove and an Irish animation in which every frame is a work of art.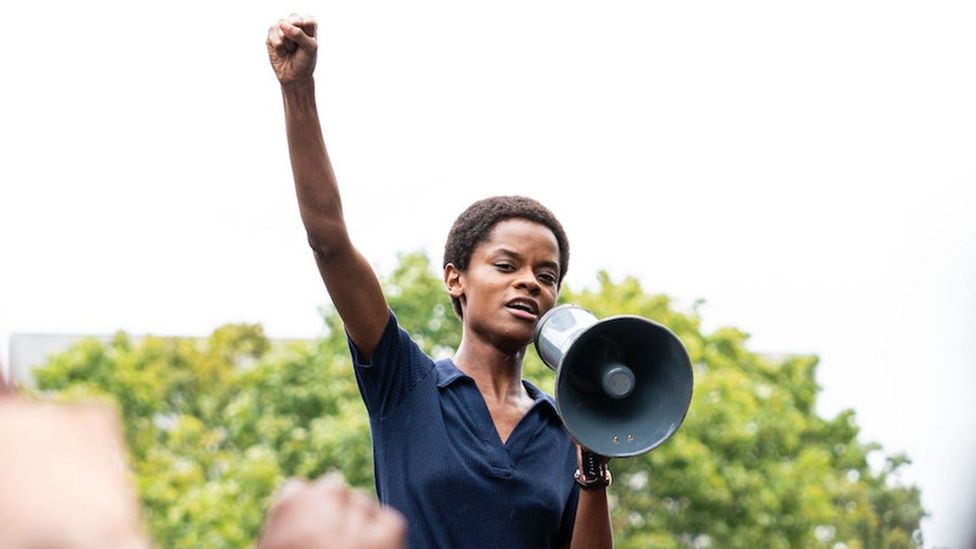 (Credit: BBC/Amazon Prime)
Mangrove
Steve McQueen's entire Small Axe series, five exhilarating and eclectic films dealing with the black British and Caribbean community from the 1960s through to the 80s, reveals his unique ability to match art with social conscience. All five are audacious and gripping, but the standout is Mangrove, the real-life story about police harassment of a restaurant owner in the 1960s. Letitia Wright gives a stunning, powerful performance as a leader of the British Black Panthers. The scene of police attacking protestors during a street demonstration is bravura filmmaking that puts us in the midst of the brutality. That sequence is also shattering in the way it mirrors protests against racial justice today. (CJ)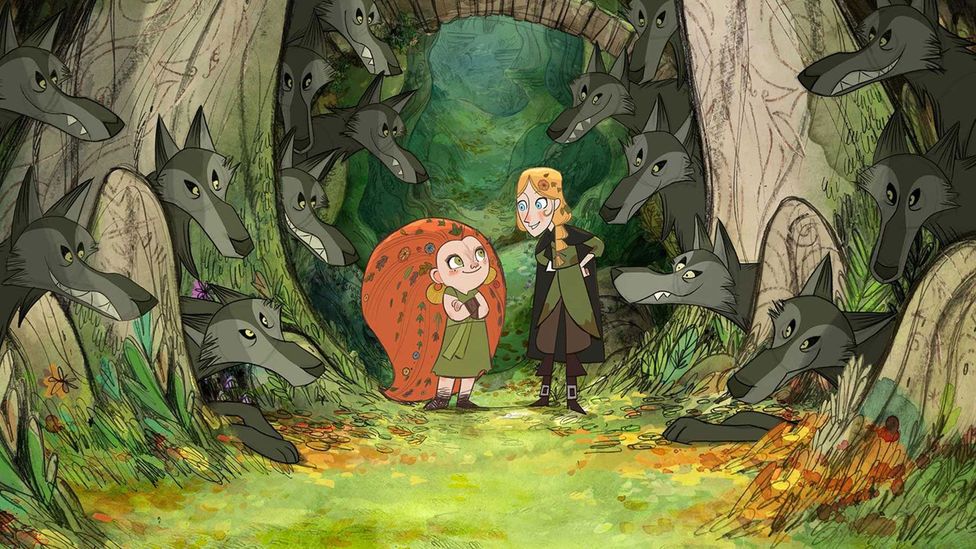 Wolfwalkers
Anyone who has seen The Secret of Kells or Song of the Sea will recognise the Celtic mysticism and the ornate, angular animation favoured by their director, Tomm Moore. But Wolfwalkers is his most delightful yet. Its plucky heroine is Robyn (voiced by Honor Kneafsey), the daughter of an English huntsman (Sean Bean) stationed in Ireland in the mid-1600s. He has the job of clearing the wolves from a forest near Kilkenny, but when Robyn goes exploring, she finds that one of those wolves can transform into a human girl (Eva Whittaker). As firmly rooted as it is in the history and landscape of Ireland, this is a cartoon about magic that actually feels magical. The girls' battles against destructive adults are exhilarating fun, and every frame is a work of art. (NB)
I'm Thinking of Ending Things (Credit: Mary Cybulski/Netflix)
I'm Thinking of Ending Things
Charlie Kaufman's mind-bending horror drama is like no other film this year – or any other year, for that matter. Adapted from Iain Reid's novel, it stars the superb Jessie Buckley as a young woman who drives through the snow with her faintly menacing boyfriend, Jesse Plemons, to meet his eccentric parents, Toni Collette and David Thewlis, on their family farm. Nothing goes wrong, but nothing is quite right, either: the characters' clothes and ages keep changing, and the heroine is never quite sure of her own name. And then things really start getting weird. As you'd expect from the screenwriter of Being John Malkovich and Adaptation, Kaufman twists the rules of film narrative in all sorts of clever and surreal ways, but I'm Thinking of Ending Things is ultimately a powerfully melancholy treatise on the brevity of life and love. It may be confusing, but it's undoubtedly moving. (NB)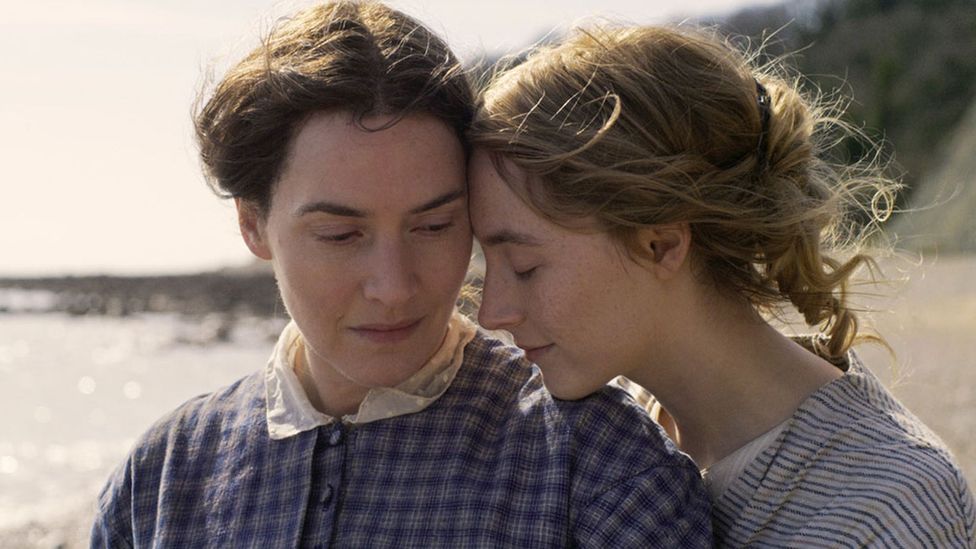 Ammonite
Kate Winslet gives one of the most dazzling performances of her career as the real-life Mary Anning, whose 19th-Century discoveries of fossils transformed palaeontology, although the credit went to men. Writer and director Francis Lee's exquisitely photographed and bracingly unsentimental romance finds Mary in middle age, scraping together a living in the seaside town of Lyme Regis. Lee invents Mary's affair with the married Charlotte Murchison (Saoirse Ronan), and Ammonite gained notice for the women's graphic sex scenes. But it is most notable for Winslet's empathetic and natural portrayal of a self-contained, defensive woman who begins ever so gradually to breathe. (CJ)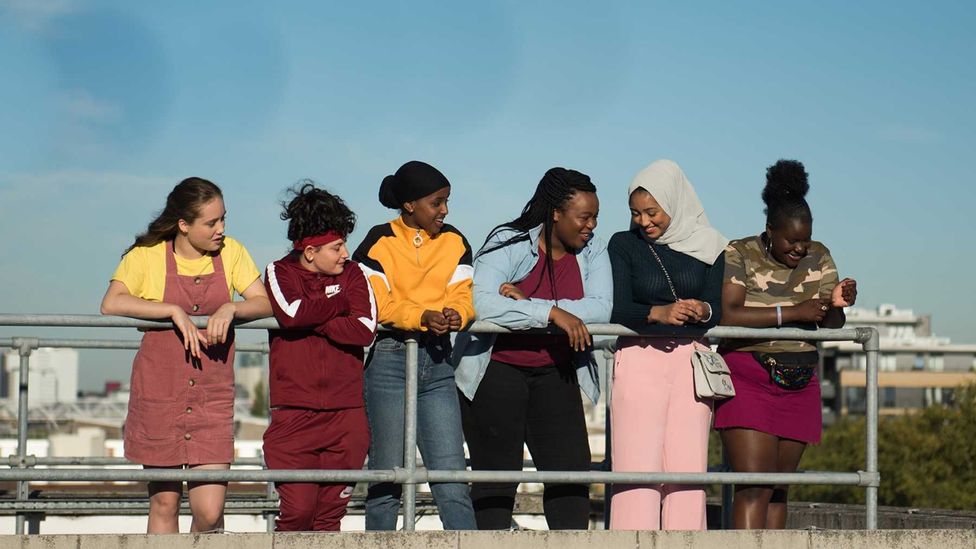 (Credit: BFI/Film 4/Fable Pictures)
Rocks
Rocks was directed by Sarah Gavron (Brick Lane, Suffragette) and written by Theresa Ikoko and Claire Wilson, but, as Gavron regularly says, much of its plot and dialogue was suggested by the young people she met in inner-city London. The upshot is that Rocks is the most authentic teen movie in years, showing all the difficulties of adolescence in a deprived area, but all the laughter, warmth and ebullient energy, too. Bukky Bakray stars as a schoolgirl who has to fend for her younger brother (the adorable D'angelou Osei Kissiedu) when their mother disappears from their flat. She makes bad choices, but she has good friends. A heart-rending but hopeful tribute to the bravery and resilience of youth. (NB)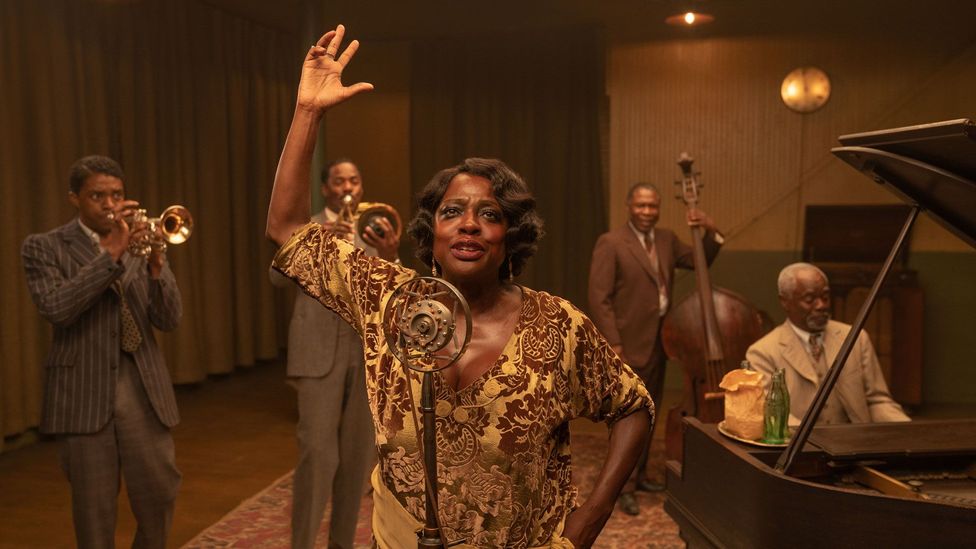 (Credit: David Lee / Netflix)
Ma Rainey's Black Bottom
Chadwick Boseman's astounding performance would have put him at the front of the Oscar race even if the role hadn't turned out, so sadly, to be his last. Based on August Wilson's play, the story is set in 1924 at a recording session for the real-life blues legend Ma Rainey, played brilliantly as a sly and imperious diva by Viola Davis. Boseman is Levee, a talented musician traumatised by a racist attack he witnessed in childhood. In Boseman's perfectly modulated performance, Levee is a charming, dancing, smiling young man with a future, whose anger finally explodes. Every minute of his performance and of this film is alive with energy and passion. (CJ)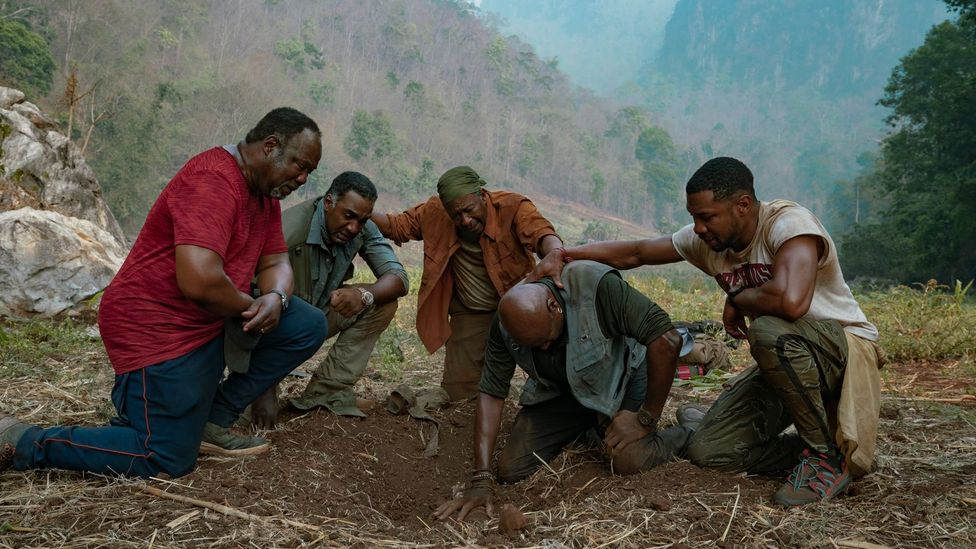 Da 5 Bloods (Credit: Netflix)
Da 5 Bloods
Spike Lee's latest is a passionate, kinetic, thoroughly involving epic, combining intense drama with flashes of wit. As four black American veterans return to Vietnam to recover the body of their lost friend, as well as a cache of gold, Lee takes a long, historical view of the US and its racism. The friends are complicated individuals created with great immediacy – Oscar buzz has deservedly started for Delroy Lindo, whose character is tortured by the past and by post-traumatic stress disorder. Da 5 Bloods is one of Spike Lee's best, which is saying a lot. (CJ)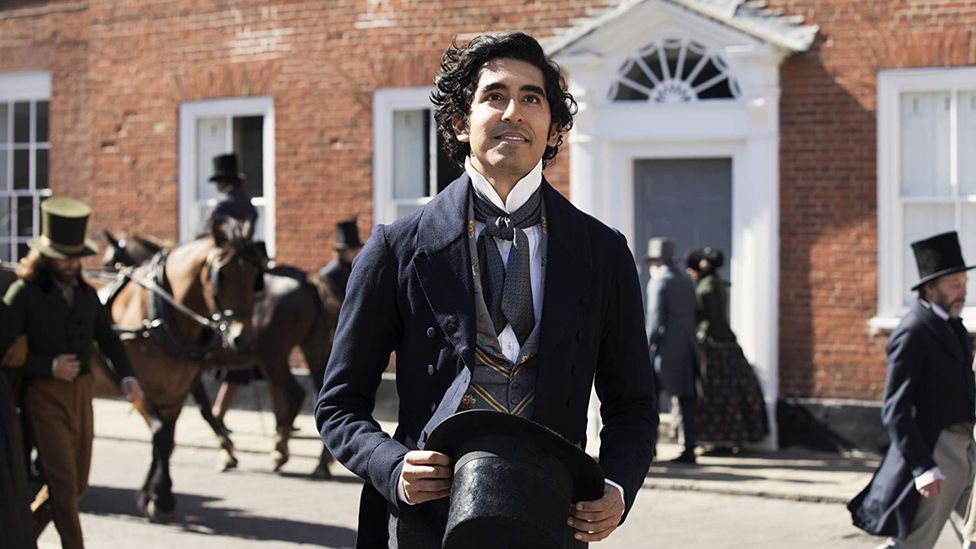 (Credit: FilmNation Entertainment)
The Personal History of David Copperfield
One of cinema's worst ever injustices is that The Personal History of David Copperfield was snubbed at this February's Baftas. Even by the standards of its writer-director, Armando Iannucci, this joyous and endlessly inventive film is a glittering achievement that raises the bar for Charles Dickens adaptations. The clever part is that it's a loving celebration of the author's prose, but it is also wonderfully cinematic in its use of vibrant colours, split screens, captions, voiceovers and fantasy sequences. And while Iannucci roots it firmly in the poverty and class system of Victorian England, it's also bracingly modern, not least in its multicultural casting (Dev Patel is terrific in the lead role). BBC Culture's review called it "a warm and lively David Copperfield for today". (NB)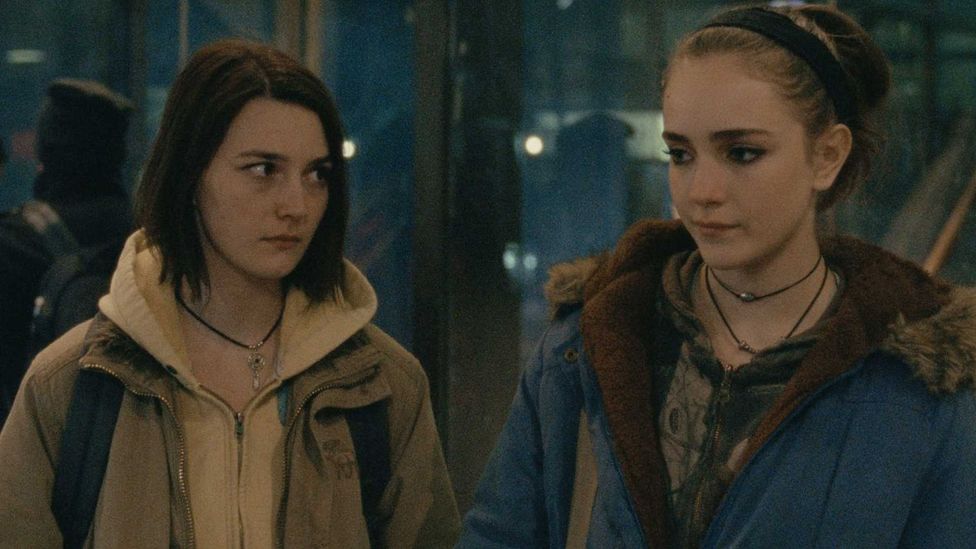 Never Rarely Sometimes Always
This quietly profound drama follows 17-year-old Autumn (Sidney Flanigan), pregnant in a small town in Pennsylvania where abortion is restricted, as she and her cousin secretly take a bus to nearby New York City to terminate the pregnancy. Far from a message movie, writer and director Eliza Hittman's film is an eloquent, intimate story about choices, secrets, and the sad, desperate decisions young women sometimes make to save their own futures. The camera silently captures the heartbreak on Autumn's face, as well as the dreary texture of her town and the bright, overwhelming reality of New York. The film is wrenching in its honesty yet exhilarating in its empathy. (CJ)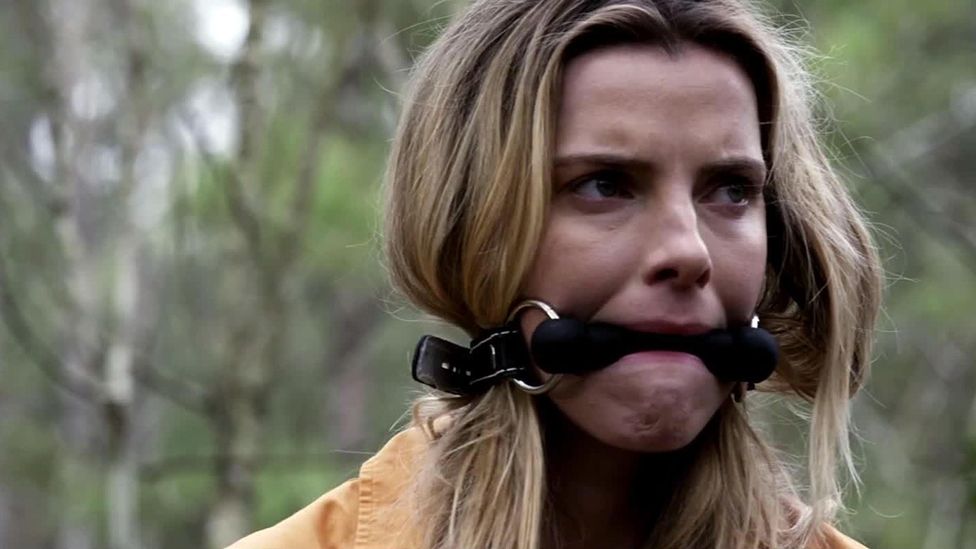 The Hunt
The Hunt was controversial before anyone had seen it. A comedy thriller about a gang of privileged liberals (including Hilary Swank) who kidnap some right-wing 'deplorables' (including Betty Gilpin) and then pick them off for sport, its release was postponed last year after two mass shootings in America, and it was condemned by US president Donald Trump on Twitter. But when it finally came out this spring, just before cinemas shut down, Craig Zobel and Damon Lindelof's film turned out to be an exhilarating rollercoaster ride that kept you guessing as to who was on whose side and who was about to be killed. Caryn James praised it in her BBC Culture review as "a smart satire" and "a sly, acerbic, fun-to-watch send-up of the political divide in America". So far, none of 2020's releases has been better at eliciting whoops and winces from its audience. (NB)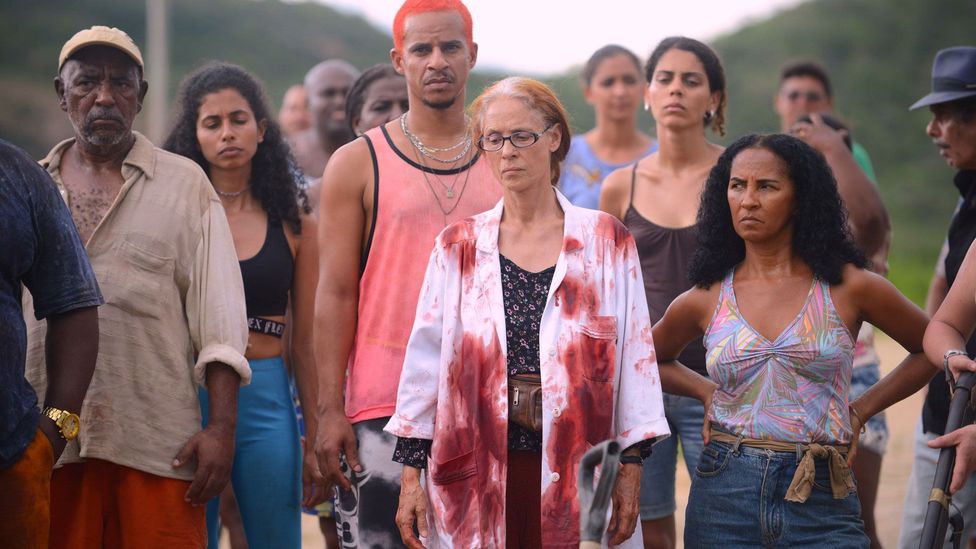 Bacurau (Credit: Vitrine Filmes)
Bacurau
One of the strangest, most inventive films of the year is this sly Brazilian gem, set in a poor, isolated village called Bacurau. The tight-knit community, including Sônia Braga as its often-drunk doctor, is oppressed by a corrupt politician, and confused about why Bacurau has suddenly disappeared from any map, printed or online. When the village is invaded by mercenaries, the film morphs into a blood-soaked homage to Westerns. You can analyse the movie's subtext about Brazilian politics or just enjoy its engaging, genre-bending audacity. Directors Kleber Mendonça Filho and Juliano Dornelles have created a dazzling piece of filmmaking, which shared the Jury Prize at Cannes last year. (CJ)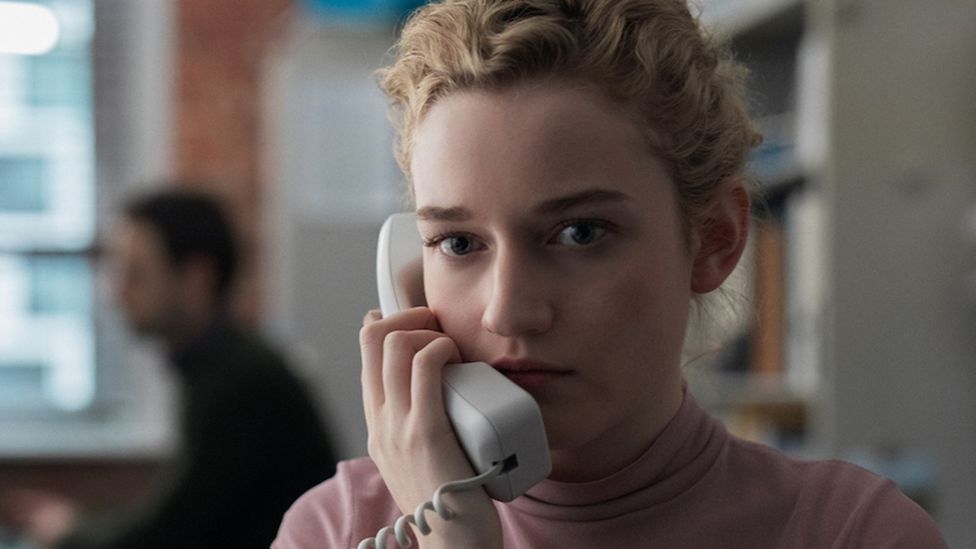 (Credit: Bleecker Street Media)
The Assistant
Kitty Green's astute, tightly controlled drama is set in the drab New York offices of a predatory film mogul; no prizes for guessing who the unnamed and unseen mogul is meant to be. Structured as a day in the life, The Assistant stars Julia Garner as the lowly new employee who toils from before dawn until after dusk, answering phones, printing out scripts, unpacking bottles of water, and tidying away all the evidence of her boss's liaisons: imagine a more authentic, low-key companion piece to The Devil Wears Prada. The Weinstein-alike CEO may be the villain of the piece, but the film looks beyond one man to focus on a wider corporate culture of sexism, condescension, and quiet complicity. There are no big speeches or explosive confrontations, but there is tension throughout as we wait for the titular assistant to rebel against her boss... or accept that she is going to keep working for him, come what may. (NB)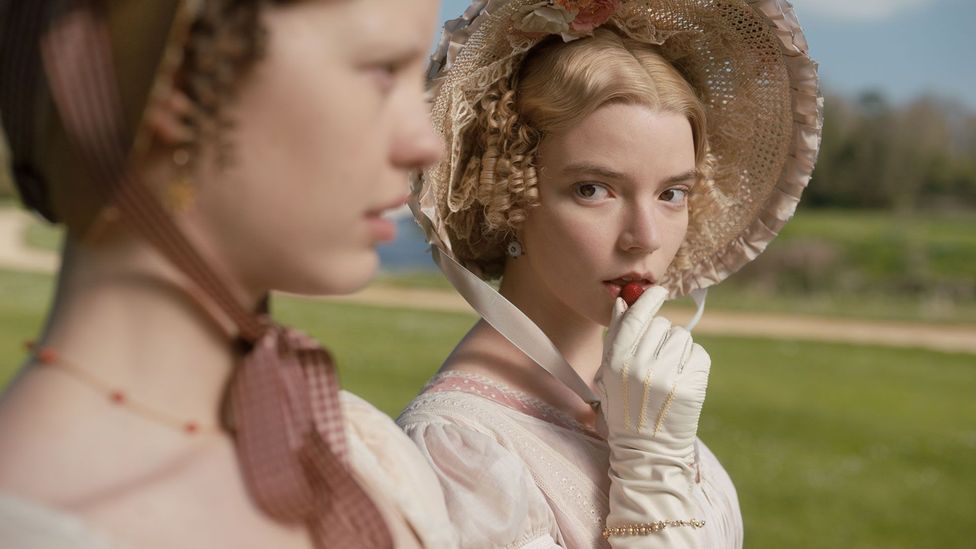 Emma (Credit: Focus Features)
Emma
Did the world need one more Jane Austen adaptation? Not really, but this enchanting, colourful version is a very welcome addition. Director Autumn de Wilde doesn't reinvent the period genre; she leans into its comforting, old-fashioned appeal. As Emma, Anya Taylor-Joy captures the heart and warmth beneath Austen's bossy, match-making heroine. Johnny Flynn is irresistible as her gruffly charming, improbable love, Mr Knightley (younger than the novel has him). And Bill Nighy gloriously steals every scene as Emma's comically overprotective father. De Wilde puts her career as a photographer to good use in this beautifully shot romance. (CJ)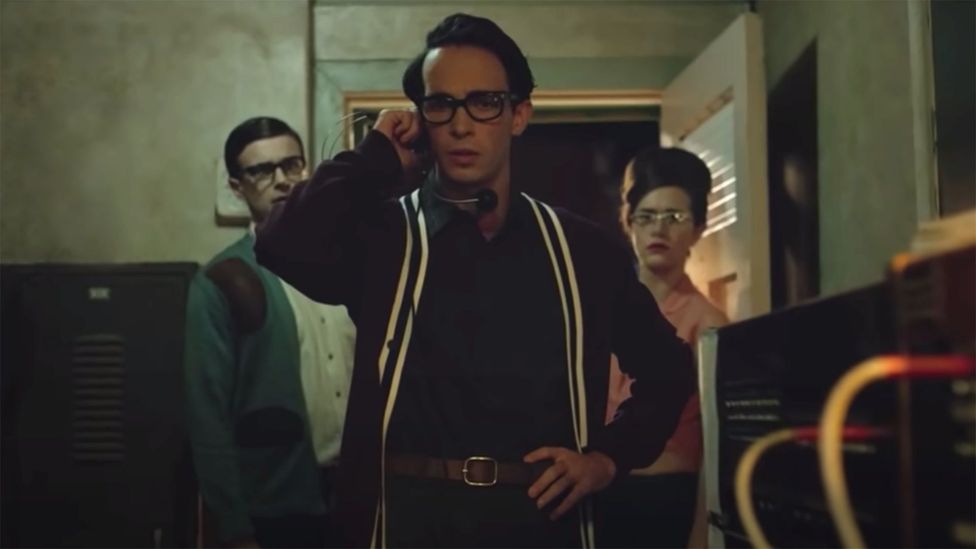 The Vast of Night
Are aliens watching us? Were they hovering in the skies above 1950s New Mexico? This small-town sci-fi mystery asks those familiar Twilight Zone-ish questions, but it answers them with so much verve and originality that they seem brand new. Set over the course of one evening, The Vast Of Night follows a local radio DJ (Jake Horowitz) and a telephone operator (Sierra McCormick) as they investigate the eerie noises that are being broadcast from somewhere nearby. The film includes some sharp commentary on the marginalising of certain social groups, but it's the sheer technical bravura that makes Andrew Patterson's debut such a treat. As the camera roves all over town in long, unbroken takes, and the likeable stars rattle through pages of funny and idiosyncratic dialogue, you know you're seeing the emergence of a hugely exciting new talent. (NB)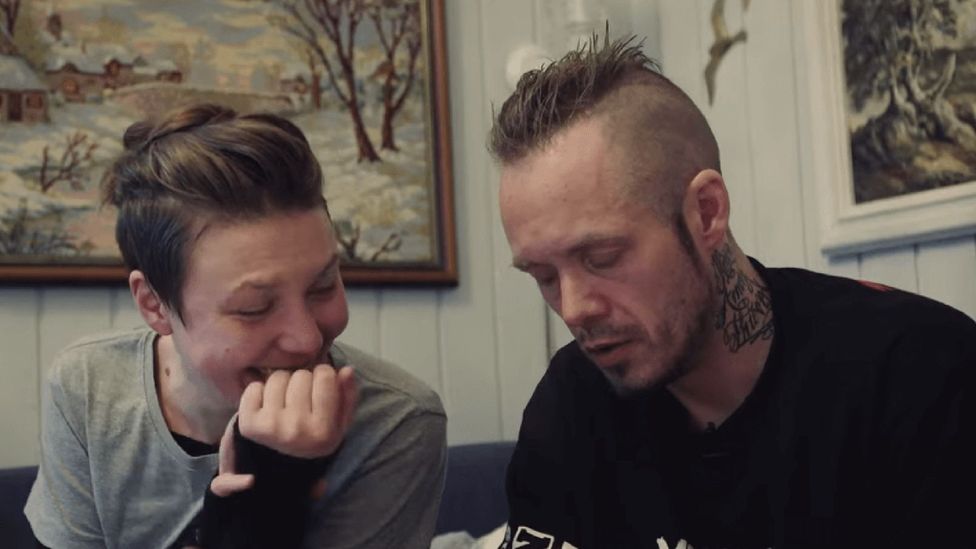 (Credit: Medieoperatørene)
The Painter and the Thief
This odd, compelling documentary begins when Barbora Kysilkova, a struggling Czech artist in Oslo, has two paintings stolen from a gallery. After the thief, Karl Bertil-Nordland, is arrested, Barbora seeks him out and asks to paint his portrait. She is appropriating his image just as he stole her art, but that is only the beginning of a real, sometimes spiky friendship, as the story expands to include Barbora's relationship with her boyfriend and Karl's drug addiction. Director Benjamin Ree followed his subjects for years to create this richly-layered, moving chronicle of inspiration, guilt and reinvention. (CJ)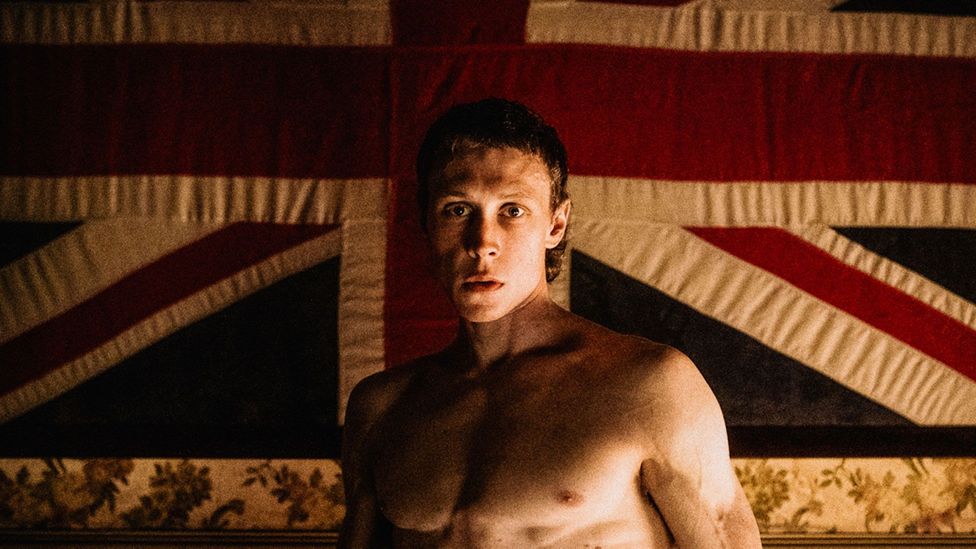 True History of the Kelly Gang (Credit: Porchlight Films)
True History of The Kelly Gang
Justin Kurzel's biopic of Ned Kelly, the notorious 19th-Century bushranger, is light years away from the average period drama. Adapted from Peter Carey's novel, it's a hallucinatory punk-rock video – a searing picture of colonial-era Australia's blasted landscapes, endemic corruption, decadent sex and bloody violence. Kelly himself (an electrifying George MacKay) is taught to survive in this savage alien terrain by his brutal mother (Essie Davis), a rollicking bandit (Russell Crowe), an exploitative policeman (Charlie Hunnam) and a dissolute English official (Nicholas Hoult, refining the evil Hugh Grant persona he introduced in The Favourite). Under their influence, it's almost inevitable that he should become the leader of a cross-dressing revolutionary gang. Kurzel and his team make Kelly more feral and frightening than ever, but more sympathetic, too. (NB)
Love film and TV? Join BBC Culture Film and TV Club on Facebook, a community for cinephiles all over the world.
If you would like to comment on this story or anything else you have seen on BBC Culture, head over to our Facebook page or message us on Twitter.
And if you liked this story, sign up for the weekly bbc.com features newsletter, called The Essential List. A handpicked selection of stories from BBC Future, Culture, Worklife and Travel, delivered to your inbox every Friday.