From HBO's The Undoing to the BBC's Roadkill and the return of The Mandalorian, Eddie Mullan picks the programmes worth seeing this month.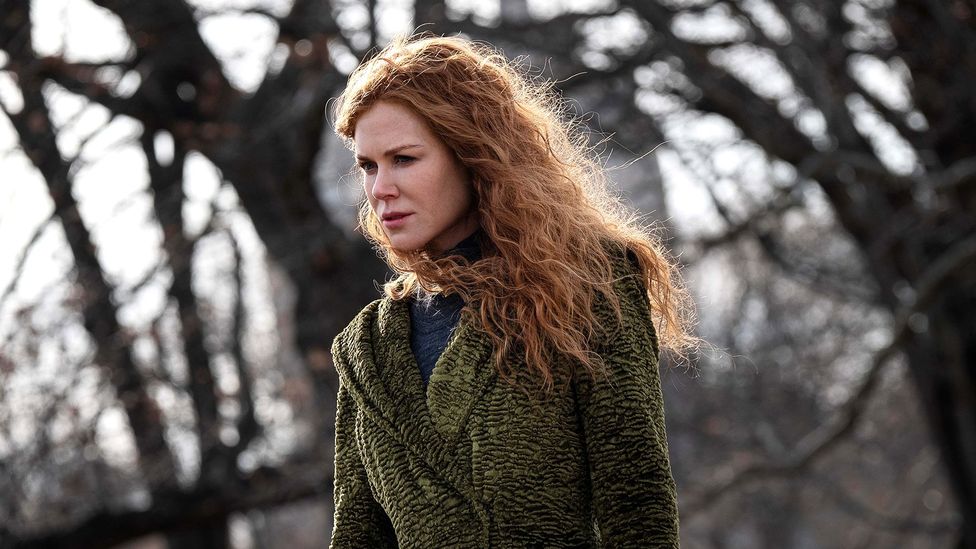 The Undoing (Credit: Sky Atlantic)
The Undoing

After an initial delay due to Covid-19, Big Little Lies creator David E Kelley's latest project sees the light of day – starring Nicole Kidman and Hugh Grant as a couple whose perfect lives are suddenly upended, the story is based on the Jean Hanff Korelitz's 2014 novel You Should Have Known. It follows successful therapist Grace Fraser (Kidman), living the only life she ever wanted with devoted husband Jonathan Fraser (Grant) and a son who attends a private school in New York City.
Suddenly, following the violent death of a woman Grace knows in the community, her husband goes missing ­– and in the place of a man Grace thought she knew, only a chain of revelations remains. Left behind in the wake of a very public disaster, Grace must dismantle one life and create another. Watch the trailer here. Premieres 25 October on HBO and 26 October on Sky Atlantic/Now TV.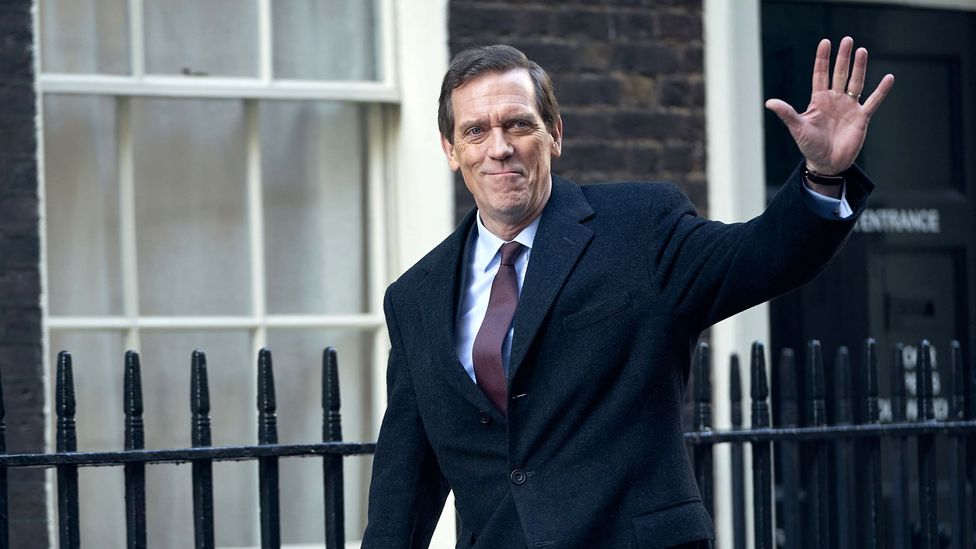 Roadkill (Credit: BBC One)
Roadkill
A new Westminster-set political thriller written by David Hare (Collateral) and helmed by Line of Duty director Michael Keillor, stars Hugh Laurie as a narcissistic Conservative MP, alongside Peaky Blinders' Helen McCrory and Cursed's Shalom Brune-Franklin.
Charismatic UK politician Peter Laurence's (Laurie) life seems to be falling apart – or is being picked apart by enemies. But as personal revelations about Peter spiral, he is untroubled by guilt or remorse, as he seeks to further his own agenda. With others plotting to bring him down, can Peter ever escape his past to win the ultimate prize in politics? Premieres October on BBC One and 1 November on PBS Masterpiece.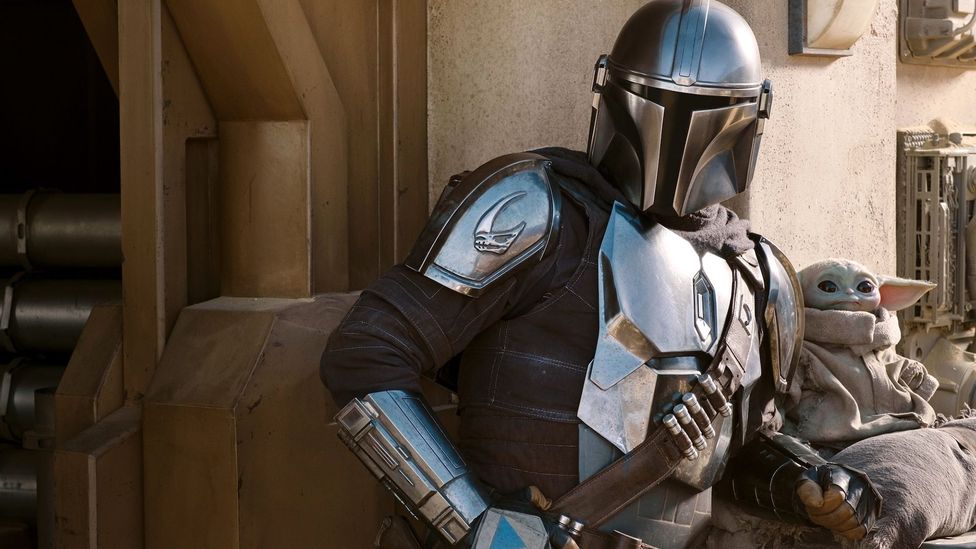 The Mandalorian (Credit: Disney+)
The Mandalorian
Fan favourite Baby Yoda is back in the next chapter of this Star Wars TV series created by Jon Favreau for Disney+, and everyone is still searching for the Child. An infant of the same alien species as Jedi master Yoda with the abilities of the Force, the Child is protected by bounty hunter Din Djarin (Pedro Pascal), as they continue their quest from the end of the first season.
As the duo face enemies and rally allies travelling through a dangerous galaxy, Moff Gideon (Giancarlo Esposito), who leads a remnant of the fallen Galactic Empire, hasn't given up their pursuit. Carl Weathers and Gina Carano also co-star. Watch the trailer here. Premieres 30 October on Disney+.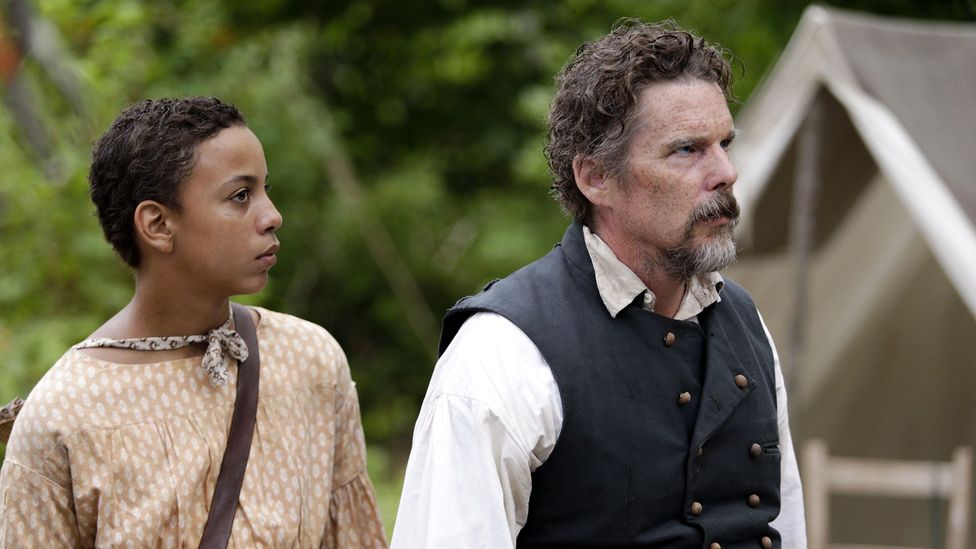 The Good Lord Bird (Credit: Showtime)
The Good Lord Bird
Ethan Hawke stars as fire-and-brimstone abolitionist John Brown, a religious man who believed violence was necessary to eliminate slavery in the US. Based on the 2013 James McBride novel of the same name, events unfold from the point of view of a fictional enslaved boy, Onion (Joshua Caleb Johnson), who becomes part of Brown's motley crew of soldiers.
During Bleeding Kansas – a time when the state was a battleground between pro and anti-slavery forces – Brown finds himself participating in the famous 1859 raid on a federal armoury at Harpers Ferry, Virginia. The plan would fail to initiate the slave revolt he intended, but was the event that started the Civil War. Watch the trailer here. Premieres 4 October on Showtime.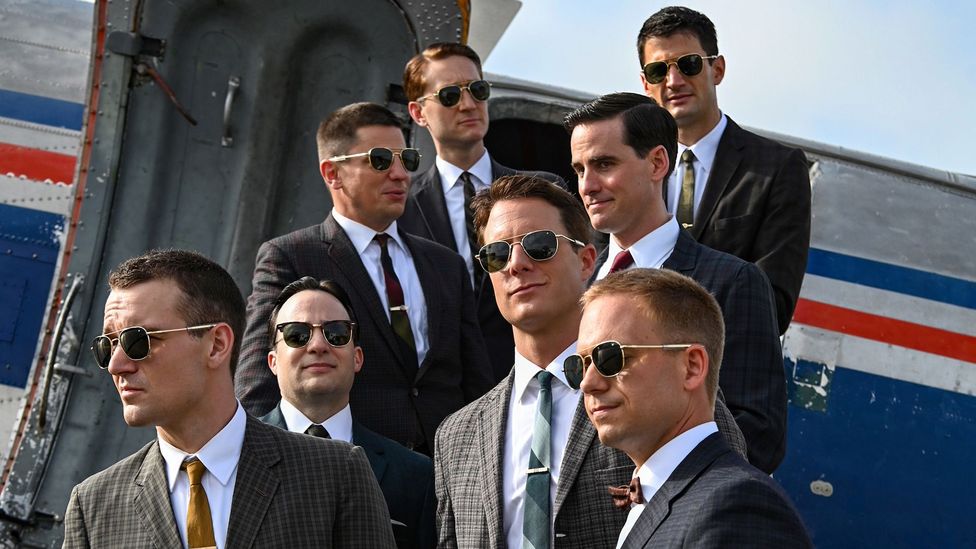 The Right Stuff (Credit: Disney+)
The Right Stuff
At the height of the Cold War in 1959, Russia is winning the space race and the US fears it is a nation in decline. Newly-created Nasa has the monumental task of sending a man into space; its engineers estimate they need decades, but they are given just two years to achieve the feat.
Based on the 1979 book of the same name by Tom Wolfe, which has previously been adapted for the big screen as a Philip Kaufman film, this Disney+ series explores the early days of the US space program and the military test pilots selected for Project Mercury, the first human spaceflight by the US. Within days of being presented to the world, the Mercury Seven become instant celebrities, even before they achieve a single heroic act. Watch the trailer here. Premieres 9 October on Disney+.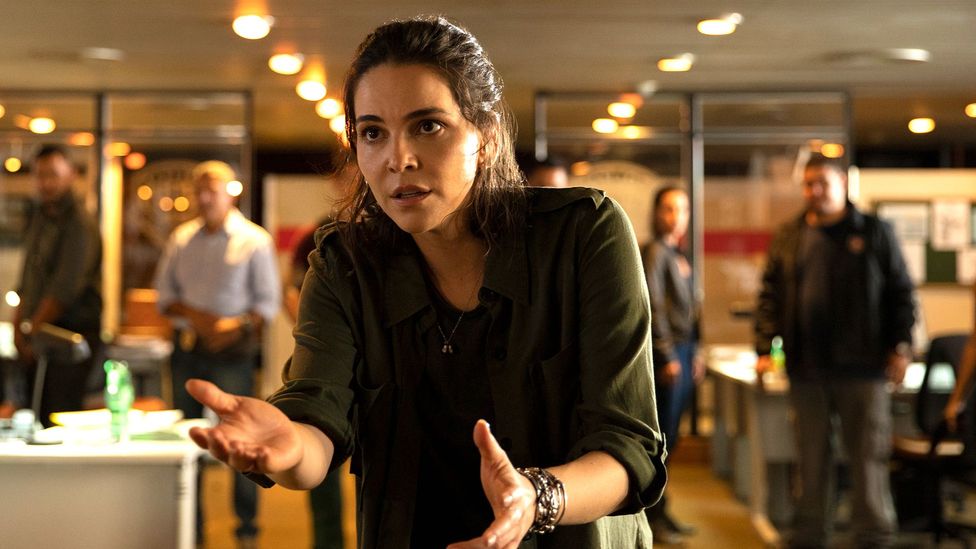 Good Morning, Verônica (Credit: Netflix)
Good Morning, Verônica
In this Brazilian crime-drama based on the novel by Raphael Montes and Ilana Casoy, an underused São Paulo homicide police clerk decides to investigate two cases involving abused women. In the same week as witnessing a shocking suicide which dredges up painful memories, Verônica Torres (Tainá Müller) receives an anonymous call from a desperate woman fearing for her life.
While hunting for a dating-site predator, Verônica discovers a husband and wife with a horrific secret and a web of conspiracy hiding it. Determined, Verônica decides to investigate the neglected cases – but as she digs deeper, she will face a world that endangers not only her life, but that of her family. Watch the trailer here. Premieres 1 October on Netflix.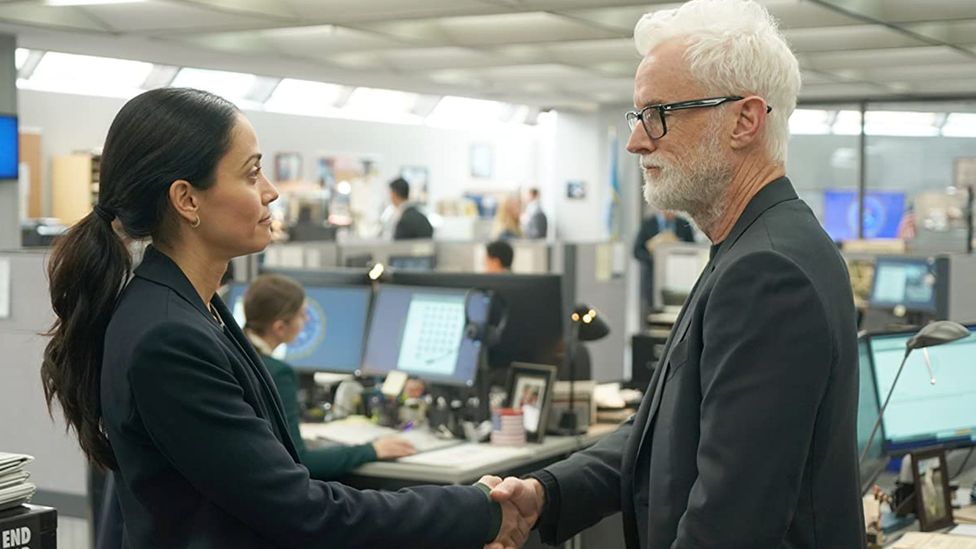 Next
Are you paranoid about bringing a smart speaker into your home? Then you'll be in good company with Mad Men's John Slattery, who stars as a Silicon Valley pioneer forced to face up to a villain unlike anything we've ever seen. Paul LeBlanc (Slattery) built a fortune and legacy on creating world-changing tech innovations, while alienating his own daughter, Abby (Elizabeth Cappuccino) and his short-sighted younger brother, Ted (Jason Butler Harner), who now runs the company after Paul was ousted.
When a series of unsettling tech mishaps points to a potential worldwide catastrophe involving one of his own creations – a powerful artificial intelligence called neXt – LeBlanc teams up with cybercrime agent Shea Salazar (Fernanda Andrade) to try to stop the emergent AI from using all the data around us to recruit allies, turn people against each other and destroy the world. Watch the trailer here. Premieres 6 October on Fox.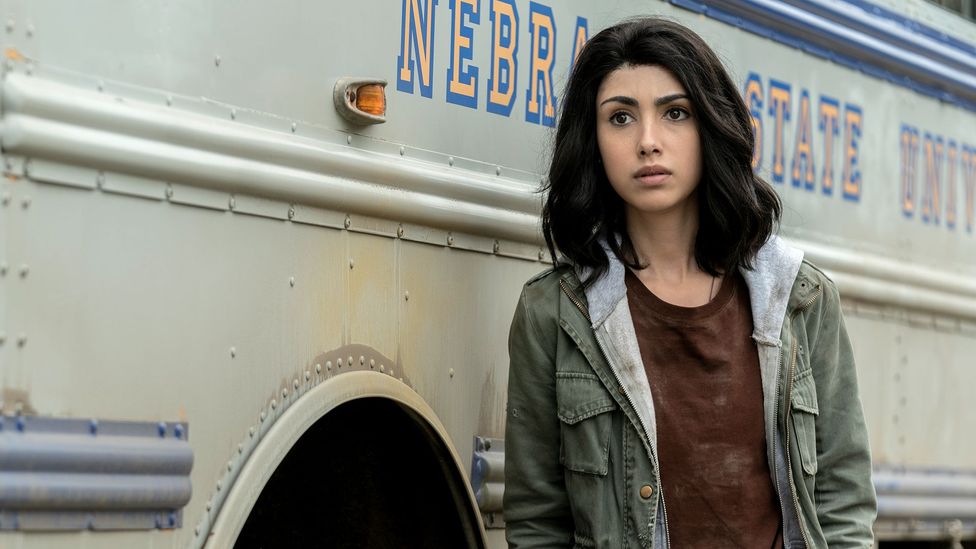 The Walking Dead: World Beyond (Credit: AMC)
The Walking Dead: World Beyond
World Beyond is the third new series in the Walking Dead franchise, which follows two young female protagonists in Nebraska, 10 years after the apocalypse. They're the first generation to come-of-age in the zombie apocalypse.
A group of teenagers sheltered from the dangers of the post-apocalyptic world receive a message inspiring them to leave the safety of the only home they've ever known and embark on a cross-country journey to save their father. Watch the trailer here. Premieres 4 October on AMC in the US and 5 October on Amazon Prime Video in the UK.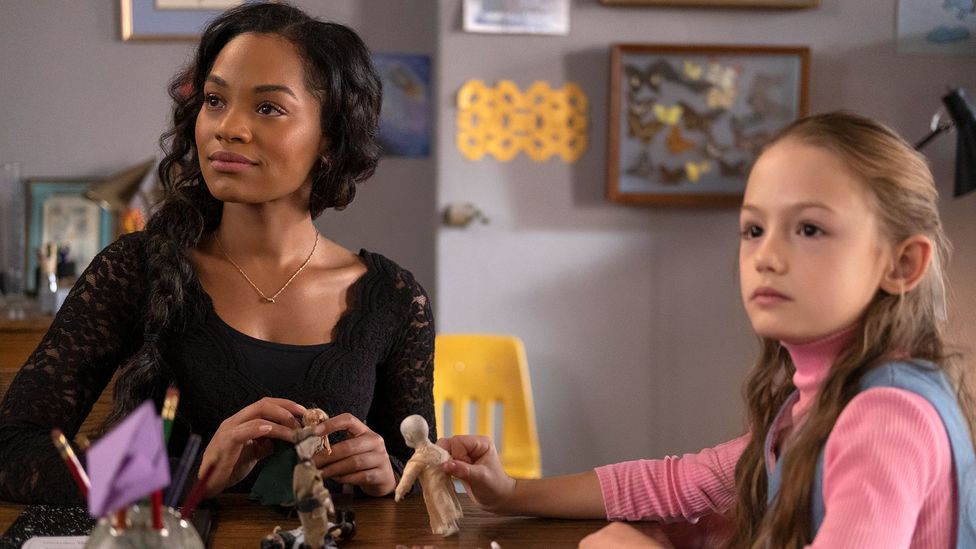 The Haunting of Bly Manor (Credit: Netflix)
The Haunting of Bly Manor
If you're looking something spooky to get into the Halloween spirit, the next chapter of The Haunting anthology series lands on Netflix in October. Set in 1980s England, after an au pair's tragic death, Henry Wingrave (Henry Thomas) hires a young American nanny (Victoria Pedretti) to care for his orphaned niece and nephew, who reside at Bly Manor with the estate's chef, groundskeeper and housekeeper.
But all is not as it seems, and centuries of dark secrets of love and loss are waiting to be unearthed. The Haunting of Hill House creator Mike Flanagan and producer Trevor Macy drew from the supernatural stories of author Henry James to create this gothic romance. Watch the trailer here. Premieres 9 October on Netflix.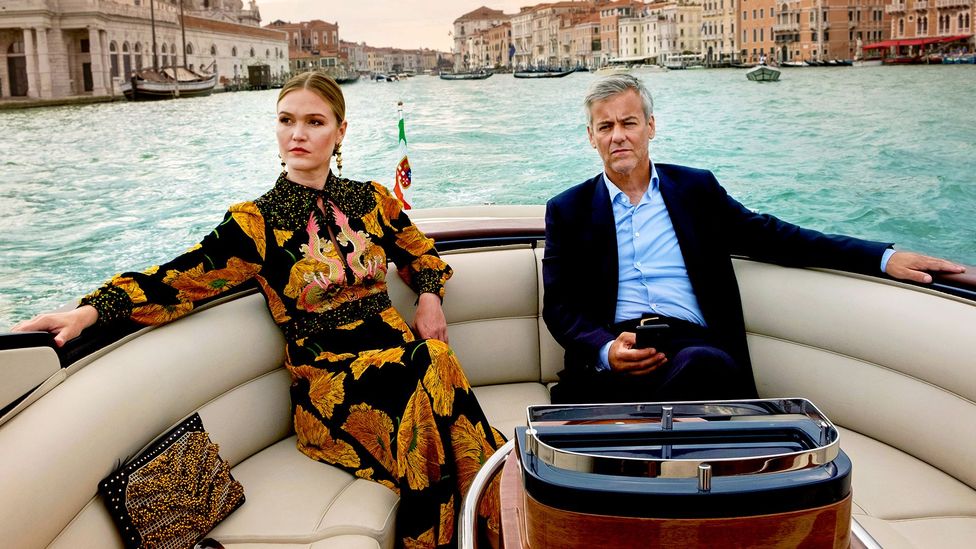 Riviera (Credit: Sky Atlantic)
Riviera
Julia Stiles returns for the third series of the Sky drama, joined by Sherlock's Rupert Graves and returning cast members Poppy Delevingne and Jack Fox. Set a year after the explosive finale of the last series, Georgina (Stiles) has abandoned the Riviera to start a new life as an art lecturer.
However, noted expert Gabriel Hirsch (Rupert Graves) has other ideas, making her an offer to work with him, and practise what she's preaching – chasing down stolen art on adventures around the world, taking her to exotic locations, from glamorous Argentina to the cobbled streets of Venice. Watch the trailer here. Premieres 15 October on Sky Atlantic.