In this murderous miniseries from Big Little Lies creator David E Kelley, Nicole Kidman and Hugh Grant play a couple with secrets. It's a twisty delight, says Caryn James.
Y
You have to love a series so clever that a minor figure looks at Hugh Grant's dashing character and asks in an exasperated tone: how much charm do you think you have? He does have quite a lot, which he puts to good use in The Undoing. Grant and Nicole Kidman bring an upscale gloss to a potboiler that is endlessly entertaining even though it includes a bludgeoned murder victim. Written by Big Little Lies' David E Kelley, it has a plot that relies on a slew of cliffhangers and secrets. Susanne Bier, who directed all six instalments, brings the same precision and taut narrative to this series as she did to the more sober The Night Manager. This story of a married couple and a crime that reveals unsettling truths might have been ordinary in less talented hands, but this production is far better than the concept behind it.
More like this:
– How film and TV get Paris wrong
– Why 2020 is full of conspiracy theories
– Ten TV shows to watch in October
The story is set in a Manhattan of elegance and wealth, depicted with not a single note of crassness. Kidman plays Grace, a therapist treating couples, whose profession instantly raises some 'doctor, heal thyself' warnings. She wafts around with Tchaikovsky and Vivaldi as her very suitable soundtrack, and has flowing red hair so long and dramatic that it seems a step away from Lady Godiva's. Fortunately that wig is one of the series' very few campy touches.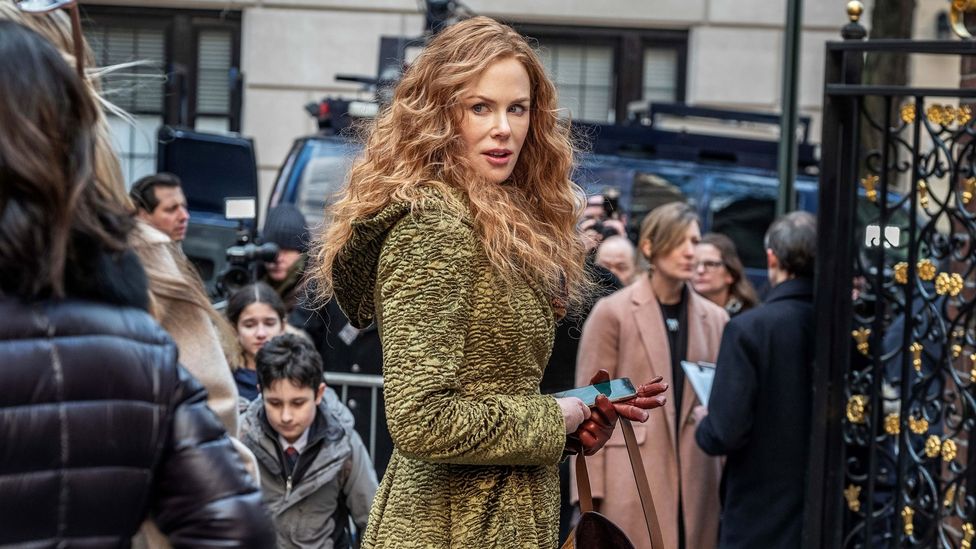 Nicole Kidman plays Grace, a therapist treating couples – but who has problems of her own at home, of course (Credit: HBO)
Her husband, Grant's Jonathan, is a paediatric oncologist, which puts him close to saintliness. But Grant also taps into his famous persona, tossing off droll lines. When Grace suggests they might move to the New York suburbs, maybe Schenectady, Jonathan blithely says "Sounds awful, even phonetically", as if he were doing a perfect Hugh Grant impression. Noah Jupe, from A Quiet Place, is impressively in synch with the adult actors as Grace and Jonathan's son, Henry. Surrounded by enigmatic people, in a household of secrets, Henry notices everything, including the fact that his father seems to be stressed these days.
There is more than scene-setting going on in the first episode. At a tea to plan a benefit for Henry's school, Grace and the other upper-class women are joined by the mother of a scholarship boy. Although they have never met before, the beautiful Elena (Matilda De Angelis) becomes so fixated on Grace, sexually and otherwise, that she's probably not some irrelevant character. She lives in a poor neighbourhood but turns up at the benefit in a dress she couldn't possibly afford. What is that about?
Once again, Nicole Kidman brings sympathy to a smart woman with questionable judgement, who now faces the question: how well do you know the people you love?
By the end of the instalment, someone connected to the school is murdered, on the same night Jonathan goes missing. He has left his phone behind, and Grace can't track him down at the medical conference he has supposedly gone to. A shred of common sense says that Hugh Grant has not been made a series lead only to vanish after an hour. One way or another, he'll come back. You can rule out the evil-twin theory; the show isn't that much of a potboiler. HBO's trailer reveals Edgar Ramirez as a detective, and some major characters leaving a courtroom. The rest is too good and too twisty to spoil. Readers of the novel that the series is based on, Jean Hanff Korelitz's You Should Have Known, won't see what's coming, because Kelley has drastically altered the book to include a cascade of new discoveries about Grace and Henry.  
Like the abused wife Kidman played in Big Little Lies, Grace thought she knew her husband. Once again, Kidman brings sympathy and understanding to this smart woman with questionable judgement, who now faces the question: how well do you know the people you love? And do you really still love them?
But Grant has the richest part. He sharply defines Jonathan as a slippery character, and walks the line expertly to keep us off guard. How much should we trust Jonathan? When he starts confessing some secrets, is all or any of it true? With this role and that in the recent A Very English Scandal, Grant has become expert at bringing his charm to darker characters.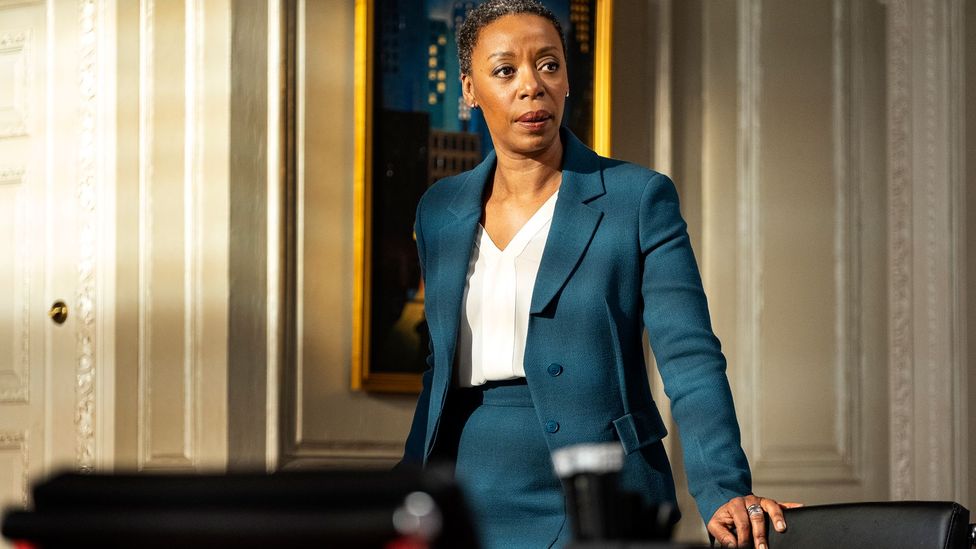 A fine supporting cast includes Noma Dumezweni as Haley, a refreshingly direct, truth-telling lawyer (Credit: HBO)
Bier shrewdly contributes to the mystery by occasionally showing us Jonathan as Grace remembers or imagines him. We know from Bier's other work, including the films After the Wedding and the Oscar-winning In a Better World, that she elicits vibrant performances from her supporting cast. The minor characters in The Undoing are almost as slippery as Jonathan, including Lily Rabe as Grace's best friend and Donald Sutherland as her ultra-rich father. In another rare but delectable moment of camp, the camera closes in on Sutherland's face as, in a calm and well-bred voice, he threatens to ruin someone's life.
Among all this mystery, Noma Dumezweni is refreshingly direct as Haley, a truth-telling lawyer who informs Grace that the police believe she's hiding something. Why would they think that? "Because it's what rich, entitled people do," Haley says. Sure, it has themes of class and privilege, but The Undoing is really as weightless and as delightful as the soap bubbles that float across the screen in the opening credits.
★★★★★
The Undoing premieres on 25 October on HBO in the US and 26 October on Sky Atlantic/Now TV in the UK.
Love film and TV? Join BBC Culture Film and TV Club on Facebook, a community for cinephiles all over the world.
If you would like to comment on this story or anything else you have seen on BBC Culture, head over to our Facebook page or message us on Twitter.
And if you liked this story, sign up for the weekly bbc.com features newsletter, called The Essential List. A handpicked selection of stories from BBC Future, Culture, Worklife and Travel, delivered to your inbox every Friday.