For Gen Z, upcycled, reclaimed fashion is opening up a new sense of individuality and self-expression, while helping to save the planet, writes Bel Jacobs.
F
Few followers of fashion will forget the moment Kate Moss arrived at a New York fashion week dinner, perfect in a pale yellow dress, worn off-the-shoulder, by 1950s French couturier Jean Dessès. That was 2003 and, for a couple of years, Moss wannabes rifled frantically through the rails of local second-hand stores, in the hope of finding something that would approximate Moss's air of louche glamour. But buying vintage is hard work and, by 2007, when Moss teamed up with Topshop to create clothes inspired by her favourite looks (including the Dessès dress), there was a sense of relief. Vintage was great and all that, we thought –  but readymade was so much easier.  
More like this:
-          What does a 'life of luxury' mean today?
-          Fashion photography's reluctant star
-          Why we need soft textures right now


Moss herself was simply continuing a tradition among hip cultural influencers. "In the 1970s, Yves Saint Laurent sent models down the runway in rehashes of his mother's '40s evening gowns; Bryan Ferry and Roxy Music suited up in Humphrey Bogart drag and retro GI gear, and kids recreated those looks with flea-market finds," expert Alex Fury wrote in the Financial Times. "Then again, so did people like Paloma Picasso and Loulou de la Falaise, buying vintage clothes for authenticity and validity – the real deal, not a pale imitation." Fast forward to the 2020s and vintage is back again –  and this time, arguably, it's back for good.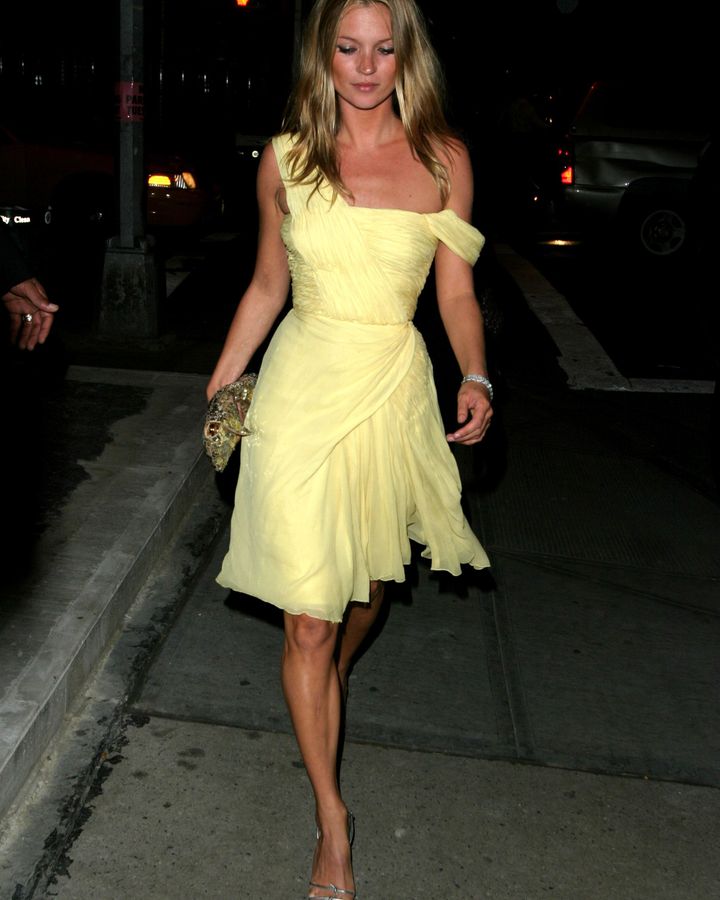 Kate Moss has long been a supporter of vintage fashion, and in 2003 wore a famously elegant 1950s couture dress (Credit: Getty Images)
"When Kate Moss was buying things at flea markets and matching them with super expensive pieces, it felt like the conversation was more naive, more related to the old paradigms of what fashion was – very trend-based, very season-based, very throwaway," muses Ivan Dauriz, of online store Tug. "Now, we're seeing a massive change. People will always want to have new looks but they're becoming more and more aware of the impact of their choices on the environment, and that possibly the best thing all of us can do in this climate crisis is limit the resources we take out of the planet. Vintage speaks to what's happening right now."
The popularity of vintage has come through education, and it's a response to fast fashion – Frank Akinsete
And the world is speaking back. A recent report from second-hand clothes sales platform ThredUp estimated that the total resale market is expected to more than double in value from $24bn (£18bn) to $51bn (£39bn) by 2023, accounting for 10% of the retail market. Depop, a social app targeting Millennial and Gen Z shoppers, now has 13 million users and revenue growth of 100% year-on-year for the past few years, since its launch in 2011. On average, Depop users – 90% under the age of 26 – collectively follow and message each other 85 million times each month. More than 'back for good', vintage looks set to become the new norm.

What's better is that it's going back to its roots, to the vintage market stalls where true aficionados have been ruggedly plying their trade through the vicissitudes of fashion. When British brand Connolly wanted to do something different during lockdown, they turned to fashion stylist, vintage consultant and Portobello stallholder Frank Akinsete to curate and upcycle eight pieces from the brand's previous collections. The resulting dip-dyed, hand-block printed capsule collection, named after Akinsete's blue Burmese cat Rocky and photographed on fellow stallholders, was achingly cool and utterly of its time – and beyond.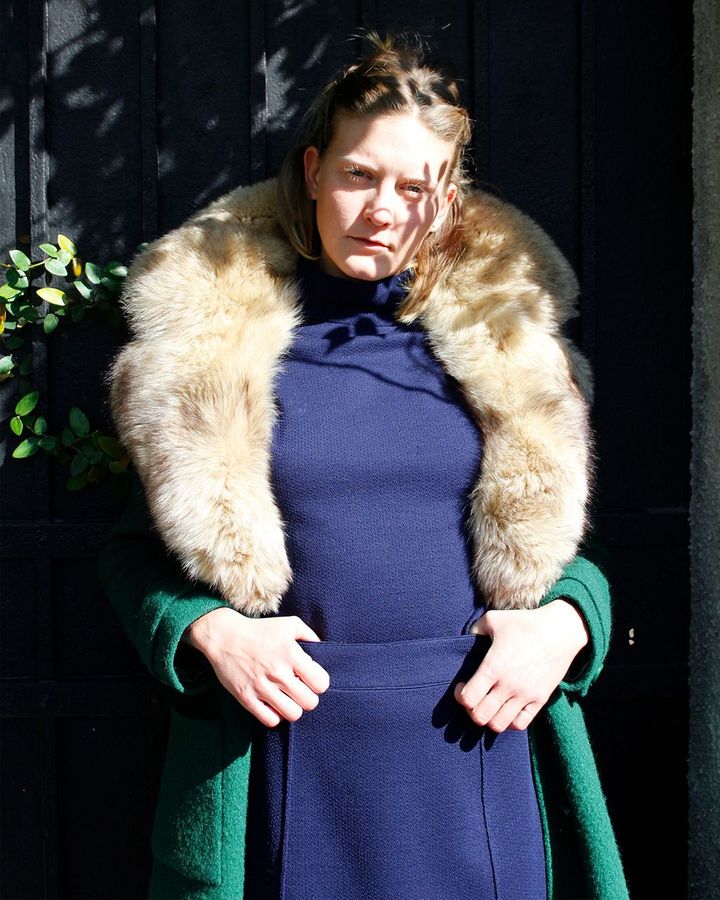 Vintage is making a resurgence, and is now a lifestyle rather than just a trend (Credit: Tug)
Akinsete remembers vintage's 1990s resurgence, when he and business partner Govella Pangidzwa, opened Souled Out, a small shop on Portobello Green. "The timing was perfect. Portobello was like East London now, super hip. Kate Moss and Helena Christensen, Björk and Kylie, Prada, Dolce & Gabbana: they all came in." What's different today? "It's more than just trendy, it's a lifestyle – [the popularity of vintage] has come through education and it's a response to fast fashion – and that's good." Currently, Akinsete is working with auction house Bonhams as it prepares its Cool Britannia exhibition for next spring, for which he'll be curating a section on vintage fashion. 
Waking up

This added element of craft and regeneration, of upcycling and repair offers another contemporary dimension to Vintage 2.0. Central Saint Martins student Boy Kloves, who has already collaborated with Converse and dressed the band Haim for V Magazine (and whose way with Hawaiian shirts and vintage napkins will take your breath away) is one of a cohort of designers wholly open to its possibilities. "There's a rise in young people looking at things that already exist, that are beautiful, that are usable, not only to take inspiration from – but also to use as fabrics for creation," he says. 

"Global warming is a crisis facing our generation; it's a new thing you have to consider as a young person," he continues. "Designers and makers are very much problem solvers in their own right. Vintage and upcycling as a method are ways to address the problem in interesting ways." It is this embedding – of concern for the climate crisis, of the perception of vintage as the logical retort to fast fashion and of upcycling and repair as alternative forms of making – that is the surest sign that vintage has real traction. A generation that has everything to gain and nothing to lose by embracing sustainable practices is waking up, and they mean business.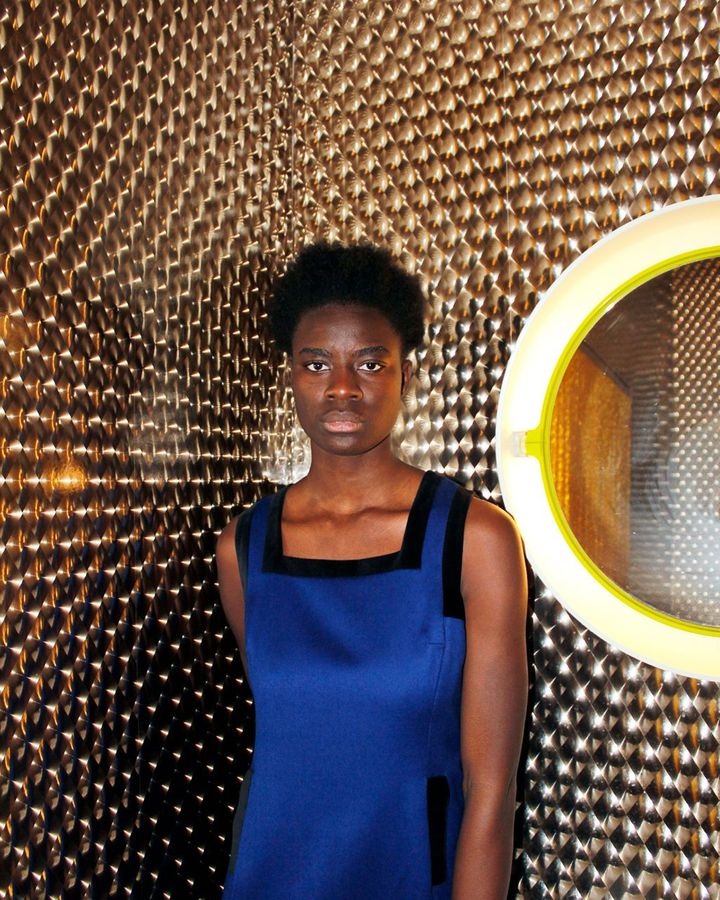 The online store Tug is responding to a 'massive' change in attitudes (Credit: Tug)
Even TikTok, the social media platform dominated by dance challenges, is on board – via the talents of Tommy Groenendijk and 22-year-old Jordan Deery, aka Vintage Stock Reserve (VSR). The Florida-based students keep their 1.7 million followers happy with lively upcycling workshops. "Once you start finding heat at the thrift shop, it quickly turns into an ever-growing addiction. It's like wearing archived collectibles; each piece has history behind it," Groenendijk told Vogue.com. Alongside patchwork denim jackets and tie-dyed tees, the pair discuss the environmental footprint of clothing, demonstrating that sometimes it's not the message, but the way it's delivered that can have maximum impact.

It's a viewpoint that resonates with Fashion East alumnus Caitlin Price who teamed up with her sister, vintage buyer Emily Price, last year to launch 3am Eternal, a collection of upcycled evening wear. "As much as everyone likes to go shopping, when you consider the amount of waste that is created, there has to be an endpoint to fast fashion," says Caitlin. "There's just so much out there. People really respond to the fact we use existing designer pieces they love, brands they love, and that we give it our own spin. It's accessible, it's playful but there is also a lot of care and attention. They're very much one-on-one bespoke. They're pieces we want people to be inspired by."
Right now, there's a really meaningful need for change. It's not even a fashion thing. It's a must – Abigail Chisman
It's certainly a different way of making clothes. "It's harder," laughs Kloves. "You have these irregularities, times when you don't know exactly how it's going to turn out. It's an added element to think about but it's more interesting. It has its own life and you give it a new life and put your own stamp onto it." Dauriz agrees: "We have a studio in Genoa where we do repair and customisation. But sometimes, when it's not possible to do a minor change, it might be worth upcycling totally. Because our aim is to completely minimise waste, we create completely new garments from old garments we cannot sell - instead of throwing them away."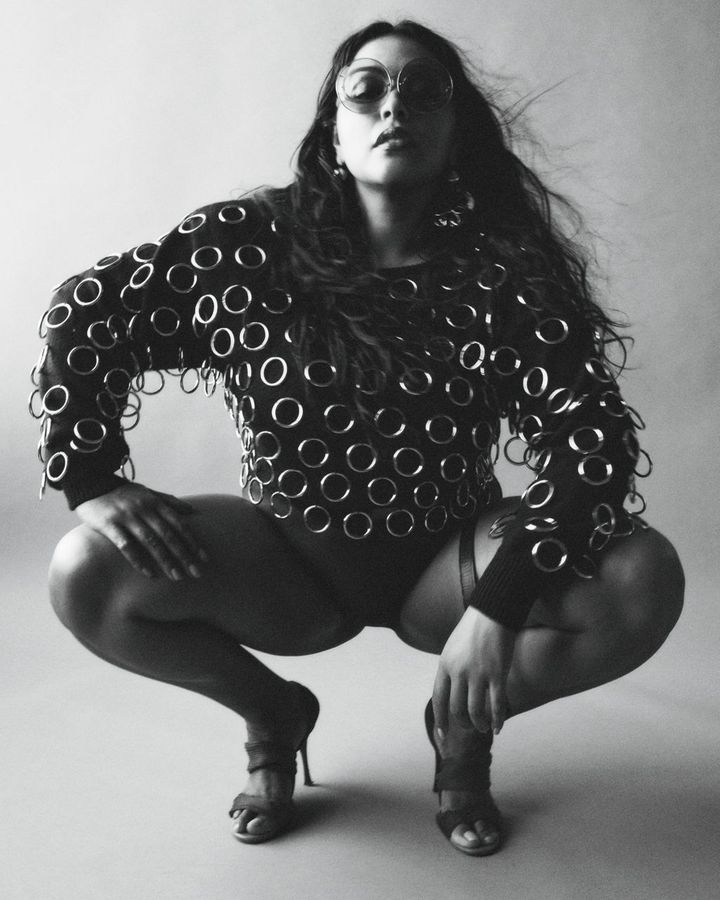 The fashion platform Display Copy showcases upcycled and vintage clothing (Credit: Display Copy)
All this talk of recycling and upcycling and using old clothes in new ways: fast fashion brands must be shaking in their shoes because the whiff of rebellion is very definitely in the air. New York-based creative director Brynn Hemingway has collaborated with many brands; earlier this year, she launched Display Copy, a new fashion platform dedicated to showcasing and elevating upcycled and vintage fashion. "[Vintage] is Gen Z's creative expression to find things outside the traditional fashion system and make it their own," she says. "I was watching the documentary River Blue and it's heartbreaking. And every time they flashed to a Gap window, my campaign was there. I can't change the world but I can change the conversation with my community. Display Copy came out of that personal struggle."

"My hope is that vintage becomes the new luxury and thrift becomes the new streetwear. For the sake of the planet, it has to be that way," she continues. "Fashion is how we signal our intent," adds former Vogue.com editor-in-chief and founder of Designer Jumble Abigail Chisman. "[By buying vintage], you display your understanding of the current political climate. And through craft, we're saying that recycling isn't enough. We need not to be throwing things away. And where once mending represented necessity, now it represents skills. Right now, there's a really meaningful need for change. It's not even a fashion thing. It's a must." 

Released from the hegemony of trends and the endless march of the high street, buying clothes becomes a source of joy and real creativity, she adds. "I don't get people coming into my shop and saying, 'I gather plaid is in'. Now, people come in and see what they like. It's liberating. A client, a girl of 20, came in and bought herself the most beautiful pair of Claude Montana butter soft leather culottes. And her mum said: 'Your friends aren't going to get those.' And she turned around and said: 'And?' That's where the magic happens. We're seeing a return to individuality."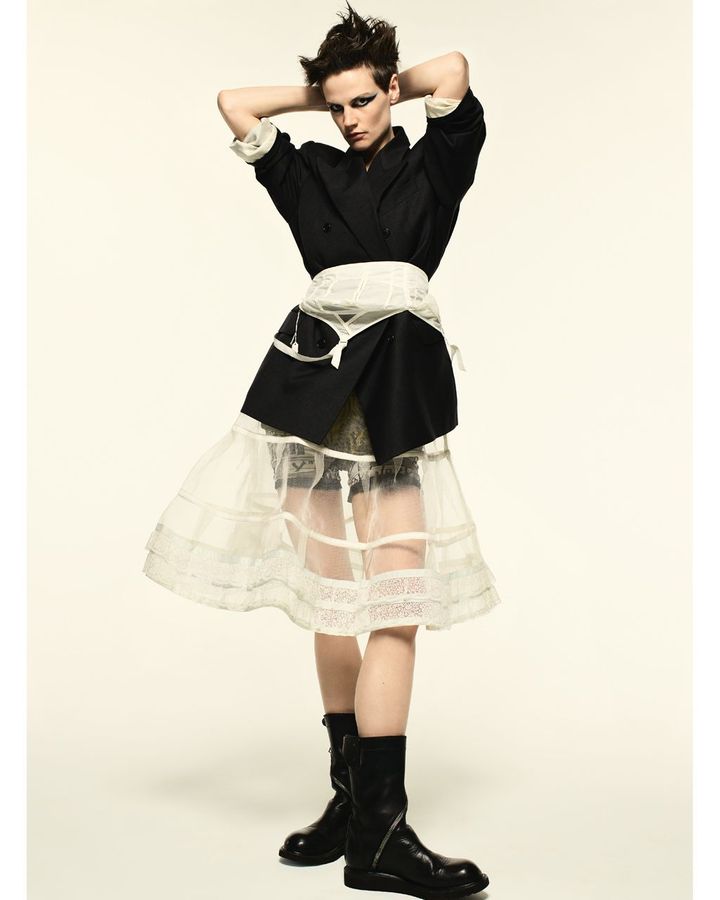 The regeneration of vintage fashion has led to a surge in individuality and originality (Credit: Display Copy)
All of this comes as no surprise for Herbie Mensah, a longtime Portobello stallholder like Frank Akinsete and a dab hand at up-cycling vintage. He too has high-profile names nipping across his doorstep, looking for inspiration. "I go to a lot of charity shops and it's mad. There's stuff from ASOS, Primark and a lot of it is hardly worn. I'm thinking, why do people buy stuff for the sake of buying it and then simply discard it? I rarely buy new and now, during lockdown, I have a whole new clientele – because people want to save money, and find something well made and original. And a lot more of the younger generation are coming in too. What do I think about that? Fair play to them."
If you would like to comment on this story or anything else you have seen on BBC Culture, head over to our Facebook page or message us on Twitter.
And if you liked this story, sign up for the weekly bbc.com features newsletter, called The Essential List. A handpicked selection of stories from BBC Future, Culture, Worklife and Travel, delivered to your inbox every Friday.