Joan Crawford's final film, Trog – about a scientist who befriends a caveman – was dismissed by critics. Yet according to film legend John Waters, it maintains a strange charm, writes Thomas Hobbs, as it turns 50.
B
Being an actor on the receiving end of a Joan Crawford stare must have felt electric. In films like Mildred Pierce (for which she rightly won the 1946 Oscar for Best Actress) and Sudden Fear (1952), Crawford's sultry yet piercing gaze burns through the screen, forcing you to empathise with the plight of her characters – mostly, intrepid women who overcame bad men and dire odds – like they were your own flesh and blood.
More like this:
- The greatest femme fatale ever?
- The flop that became a surprise hit
- An erotic sci-fi extravaganza
In the latter film, there's a scene where Crawford reacts to discovering a recording of her toyboy husband and his mistress plotting her murder. There isn't a word of dialogue uttered by the Hollywood legend, yet her face conveys a myriad of emotions, effortlessly transitioning from shock to despair and right back to that infectious steely resolve which seemed to underpin all of Crawford's best characters. Her sky-blue eyes are effulgent; forming a knowing glance that suggests their owner has experienced love and pain in equal measure.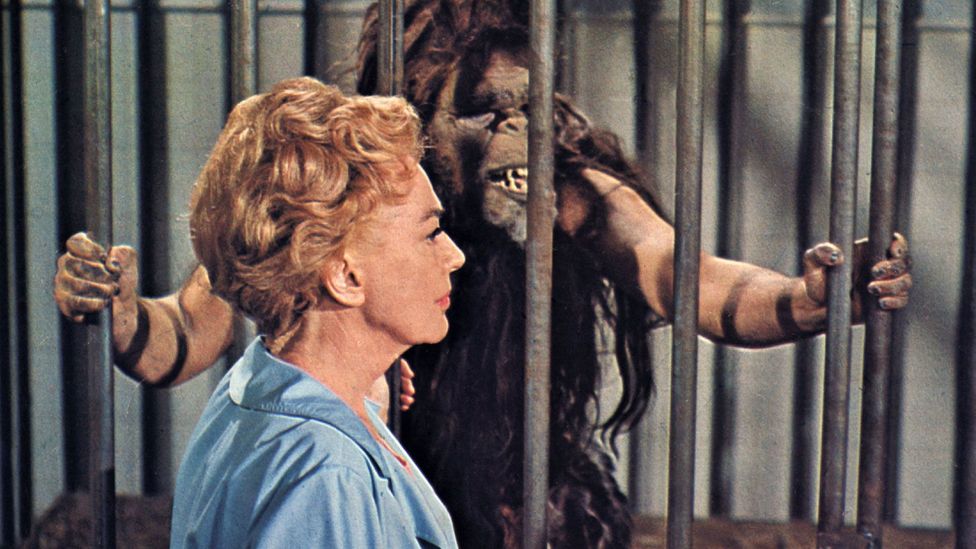 Despite its kitsch qualities, Trog features a strong performance from Crawford (Credit: Getty Images)
The fact the late actress possessed such hypnotic star quality makes it all the more baffling that Crawford's final film role, the long-forgotten 1970 British horror Trog, was as an anthropologist salaciously barking orders at a troglodyte. Directed by Freddie Francis, who won two Oscars as a cinematographer for Sons and Lovers (1960) and Glory (1989), Trog remains one of the strangest horrors of its era.
Crawford's admirers are amazed at her ability to make you feel sorrow for the titular creature despite the fact he comes across like a sweaty wrestler dressed in a low-budget monkey costume
It's centred around an expedition to a cave in the British countryside and the subsequent discovery of a primitive, murderous caveman who is mothered by Crawford's matriarchal Dr Brockton and made into her obedient pet. She tames it by teaching it how to catch a ball and introducing it to children's dolls. She also periodically makes it wear a garish pink scarf, something that results in the Trog omitting unnerving bursts of groaning pleasure. It's just as weird as it sounds, and not many argued when legendary critic Roger Ebert marked the film "Z-Grade" in his review. Yet Trog has been retrospectively embraced by some due to its kitsch charms, with Crawford's admirers amazed at her ability to make you feel sorrow for the titular creature despite the fact he comes across like a sweaty wrestler dressed in a low-budget monkey costume.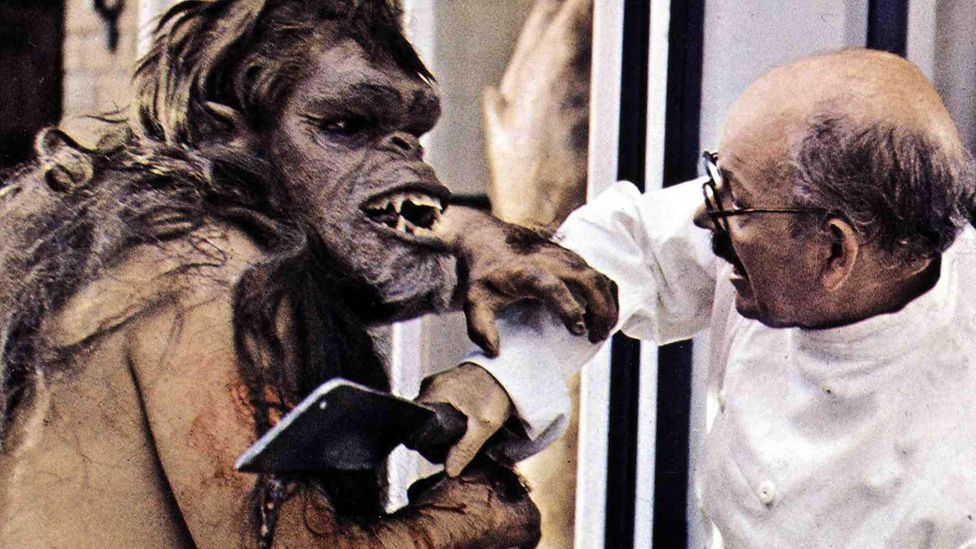 Trog was played by Joe Cornelius, a professional wrestler who performed in the ring as 'The Dazzler' (Credit: Getty Images)
Exclusively wearing her own opulent outfits, including a glamorous pistachio-coloured skirt suit, and with a face full of make-up that accentuates her eyebrows into alluring caterpillars, Crawford brings star quality despite the obvious absurdity of the production. "Maybe it's a little tragic for some, knowing that one of the greatest actresses of all time ended up in these damp grey studios in the UK shouting at a man in a bad monkey suit," says Justin Johnson, the lead programmer for the BFI Southbank and the architect behind a 2015 screening of the film, which was part of a season devoted to director John Waters that included his favourite British movies. "But there's also something amazing about the fact Joan is delivering these bizarre lines with such conviction, and remains this consummate professional on a production I'm not even sure you could call a B-Movie."
She's screaming "Catch the ball, Trog!" at a caveman like she's delivering Shakespeare lines – John Waters
Speaking to Waters himself, the famously transgressive director behind cult classics such as Pink Flamingos and Polyester tells me why Trog is his guilty pleasure: "Joan acted as if it could be nominated for the Oscar, which is what makes it so remarkable and staggering to watch. She's screaming 'Catch the ball, Trog!' at a caveman like she's delivering Shakespeare lines. The script is very Ed Wood-ish, and I guess that's where a lot of its appeal can be found."
Director Francis famously abandoned the film, while producer Herman Cohen accused Crawford of being drunk, bringing 40 suitcases of luggage over from America, and needing "dialogue cards" just to get through the production. Meanwhile, in 2017's Feud, a US TV drama that explores the feud between Crawford and two-time Oscar winner Bette Davis, the former is depicted by actress Jessica Lange as being catatonically depressed on the Trog set, deeply confused at how her career had plummeted to such a low.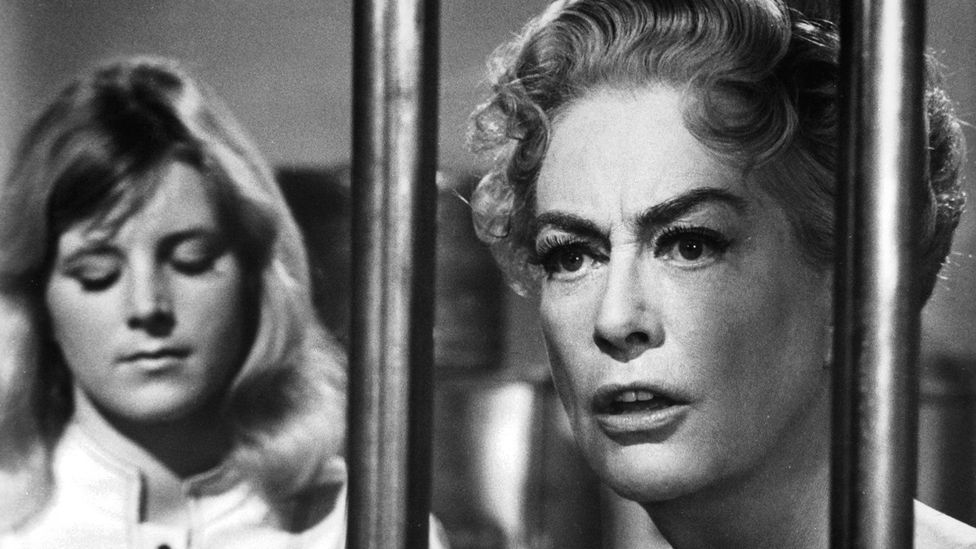 There were reports that Crawford was at a low ebb when she filmed Trog (Credit: Getty Images)
However, Johnson, who tracked down Joe Cornelius (the professional wrestler who played Trog) to an old people's home in Brighton and invited him to attend the BFI screening as a guest, isn't convinced of the film's tragic reputation. "John kept trying to ask Joe questions like: 'Was Joan drunk and difficult?', but all Joe told us was how lovely she was to all the cast and crew," he claims. "Apparently she took all of their addresses and kept on sending them Christmas cards right until her death. He said Joan brought her all to the production and also loads of free Pepsi bottles [Crawford was still a paid ambassador for the soft drink brand, having once been married to Pepsi's chairman Alfred Steele]. Nothing about our conversation suggested it was this tragic experience for Joan."
Underrated gem
This story somehow feels a lot more believable, with Crawford likely made the scapegoat after Trog flopped. In truth, Trog is a strangely endearing film, Crawford still possessing that glint in her eye, even when delivering lines like "Never show fear darling, only trust" in the company of a hairy irritant. Trog feels destined to be adopted ironically by new audiences, an outlandish star vehicle that somehow, against all the odds, conjures up one last great performance by Crawford. 
"I guess I just find it mind-boggling that she read this script and thought it would be a good role," says Waters. "But then all those women, from Joan Crawford to Bette Davis to Tallulah Bankhead and Olivia Dunn, acted in these B-movies."
Waters is referring to the 'Hagsploitation' movement – a film subgenre featuring cinema's 'grande dames' in horror settings – that Crawford, alongside frenemy Davis, pioneered following the release of 1962 psychological horror Whatever Happened To Baby Jane, a film where the two ageing stars play eccentric, quarrelling sisters, who live in a gothic townhouse that's steeped in regret. Arguably, this influential film made it acceptable for former Hollywood sirens – who were otherwise thrown on the scrap heap after reaching their advancing years by an ageist Hollywood – to get meaty roles in colourful B-movies and extend their careers. 
Nearly all of Crawford's later movies are centred around sparky matriarchs who make their male counterparts seem utterly insignificant, set within deliriously silly horror settings
"If Crawford and Davis didn't carve out this niche with Baby Jane and all the films that followed, then a lot of legendary actresses would not have had third career acts," the BFI's Johnson explains. "Audiences loved seeing these formerly beautiful actresses in these ghoulish stories. It was a fascinating juxtaposition. When you go into the 1980s, you see a lot of classical actresses like Barbara Stanwyck and Ava Gardner on primetime US soap operas, but it was Joan who opened up those doors. Had she not died of cancer in 1977, I'm sure she would have done Dallas."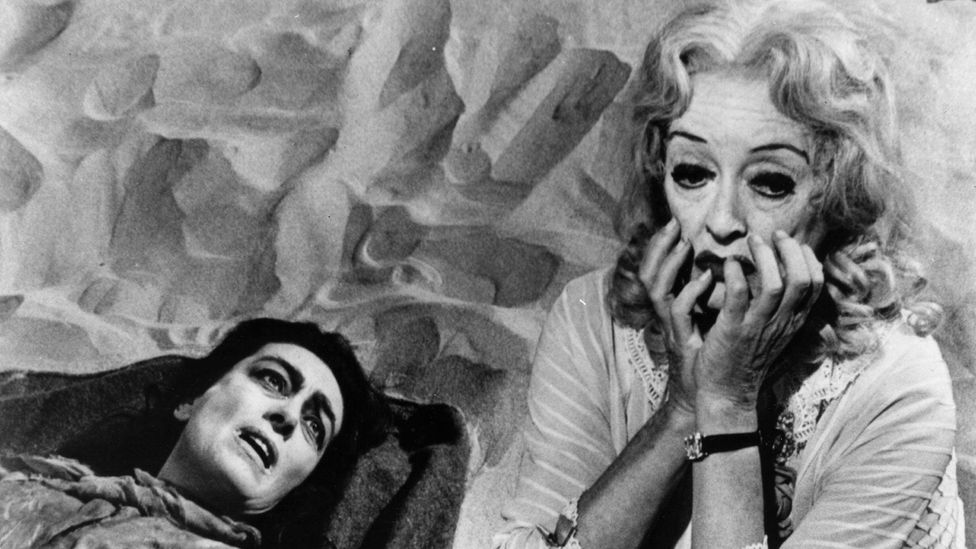 Psychological horror What Ever Happened to Baby Jane? follows an ageing actress (Davis) holding her paraplegic sister (Crawford) captive in a mansion (Credit: Getty Images)
Having grown up in poverty and, according to some reports, said to have suffered sexual abuse as a child, Texan girl Crawford clawed her way up from obscurity to the very top of Hollywood. The fact she was still pushing for roles across the 1960s, no matter how schlocky some might have appeared, was simply a continuation of her famous fighting spirit, says Johnson.
Nearly all of Crawford's later movies are centred around sparky matriarchs who make their male counterparts seem utterly insignificant, set within deliriously silly horror settings that are impossible to stop thinking about, whether that's an Agatha Christie-style murder mystery at the circus (Beserk!, 1967) or a dairy farm beset by axe killings (Strait-Jacket, 1964). In Strait-Jacket, a prescient horror about gaslighting, Crawford lights her cigarette on a spinning vinyl. She's still full of attitude. 
"I'm still so amazed by Joan Crawford as she was so masculine yet remained this sex symbol right until the end," adds Waters. "I'm not sure someone like that could rise to the top today. Honestly, I enjoy watching her in anything, even Trog." When I once again ask Waters to try to crystallise the film's appeal, the boundary-pushing film legend concludes: "It will never be remembered for being great, but as being ridiculous. I guess if you really want to know what the colour blue means then see Trog, because Joan will tell you."
Johnson has an even simpler assessment. A tempting call to action: "There's so much going on in the world, what greater pleasure is there than putting on a trashy, camp film with Joan Crawford? Trog is a dodgy movie, sure, but she's still amazing. She makes you feel empathy for a man in a party-shop costume, and that will forever be impressive."
Love film and TV? Join BBC Culture Film and TV Club on Facebook, a community for cinephiles all over the world.
If you would like to comment on this story or anything else you have seen on BBC Culture, head over to our Facebook page or message us on Twitter.
And if you liked this story, sign up for the weekly bbc.com features newsletter, called The Essential List. A handpicked selection of stories from BBC Future, Culture, Worklife and Travel, delivered to your inbox every Friday.