BBC Culture editors pay tribute to the luminaries of the arts and culture world who we sadly lost this year.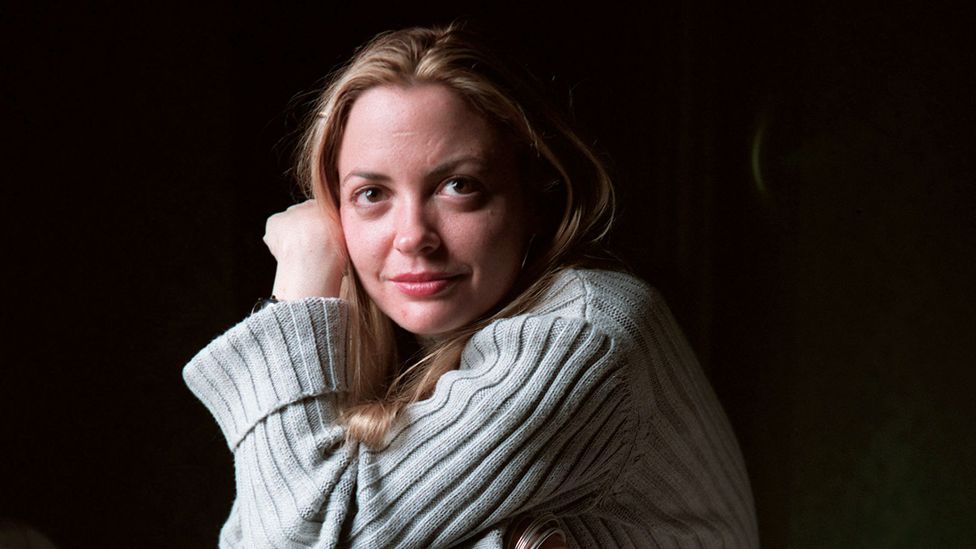 Elizabeth Wurtzel (Credit: Getty Images)
January to March
On 7 January, Elizabeth Wurtzel, author of infamous 1994 memoir Prozac Nation, died aged 52. Her "groundbreakingly candid" book covered her parents' divorce, depression, self-harm and sex – and deeply divided critics at the time, while inspiring a generation of female writers and helping to destigmatise the public discussion of mental illness. The 77-year-old British comedian and Python Terry Jones died on 22 January. As well as acting and co-writing, he also directed both The Meaning of Life and Life of Brian, the irreverent Biblical romp which caused outrage upon release.
More like this:
-       The TV that helped us through 2020
-       How TikTok changed the world this year
Kirk Douglas's career spanned seven decades. Nominated for three Oscars and earning an honorary gong, he was most famous for his role as Spartacus, and starred in The Bad and The Beautiful and Lust for Life. Credited with helping to end the so-called Hollywood blacklist, he died, aged 103, on 6 February. On 17 February the music world lost legendary 56-year-old DJ and producer Andrew Weatherall, best known for his work on Primal Scream's era-defining, Mercury Prize-winning album Screamadelica, as well as collaborations with New Order, Happy Mondays, among others.
On 9 March, we said goodbye to 90-year-old character actor Max Von Sydow, whose performances in The Exorcist, Flash Gordon and Never Say Never Again certified his longevity in Hollywood. He collaborated with influential Swedish director Ingmar Bergman, famously playing chess with Death in The Seventh Seal. Cameroonian saxophonist Manu Dibango – nicknamed Pappy Groove – died aged 86 on 28 March. The influential multi-instrumentalist began his career in jazz, and was at the forefront of the development of disco. Winner of three Grammys, husky-voiced country music sensation Kenny Rogers died aged 81 on 21 March. The 10th best-selling male artist in US history in terms of album sales, he was inducted into the Country Music Hall of Fame and received a Lifetime Achievement Award from the Country Music Association. One of the US's greatest playwrights, Terrence McNally, died on 24 March, aged 81. He won four Tonys, and his body of work reflected gay life in the US, tackling homophobia, the Aids epidemic, and more.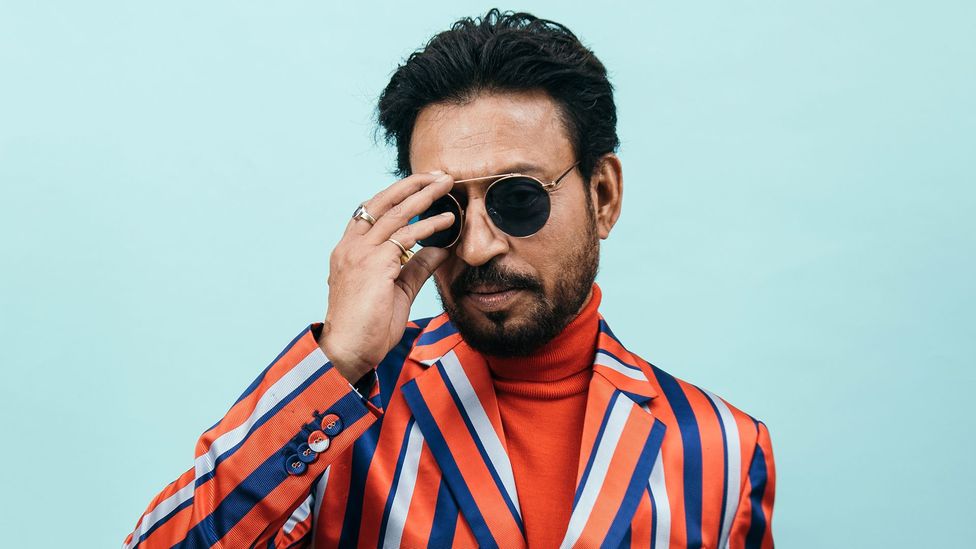 Irrfan Khan (Credit: Getty Images)
April to June
In late March and April, the world mourned the loss of three musical icons: soul singer Bill Withers, who died on 30 March aged 81, and was known for hit songs including Lean On Me and Ain't No Sunshine; Ahmed Ismail Hussein Hudeidi, a founding father of modern Somali music, who was 91 when he died on 7 April; and Tony Allen – Afrobeat pioneer and "world's greatest drummer", who died on 30 April, aged 79. Italian footwear designer Sergio Rossi – whose shoes were worn by celebrities including Rihanna, Laura Dern and Ariana Grande – died aged 84 on 3 April, while one of Sweden's best-known authors, Per Olov Enquist, died at the age of 85 on 25 April. The month also saw the passing of several acting legends – 94-year-old Honor Blackman, made famous for her role as Cathy Gale in The Avengers TV series and Bond girl Pussy Galore, died on 5 April; Brian Dennehy, whose work in film and on stage earned him a Golden Globe and six Emmy nominations, passed away aged 81 on 15 April; 53-year-old Bollywood actor Irrfan Khan, renowned internationally for parts in hit films Slumdog Millionaire and Jurassic World, died on 29 April; and we also said goodbye to 67-year-old Rishi Kapoor, famed for his romantic roles in Bollywood, on 30 April.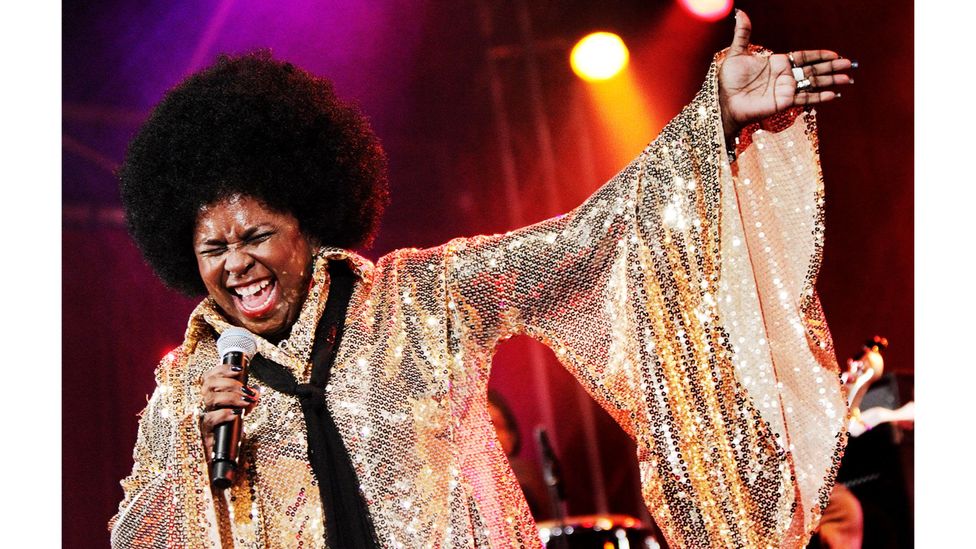 Betty Wright (Credit: Getty Images)
May saw the loss of several pioneers in music: 72 year-old Jamaican singer Millie Small, who made ska international with her hit 1964 single My Boy Lollipop, on 5 May; the founder of hugely influential electronic pop group Kraftwerk, Florian Schneider aged 73 on 21 April; 66 year-old R&B star Betty Wright, one of the first singers to use the "whistle register" on 10 May; and 87 year-old rock 'n' roll singer Little Richard, whose music was embraced by both black and white fans at a time when parts of the US were still segregated, on 9 May. And on 22 May, one of West Africa's best-known musicians, Mory Kanté, passed away at the age of 70. A talented singer and kora harp player, he found international success in the late 1980s with smash-hit Yeké Yeké.
Two acclaimed US literary figures also passed away in May: poet, playwright, novelist and lyricist – and original member of the Beat Generation – Michael McClure died on 4 May aged 87. A legendary counterculture figure, he collaborated with The Doors and co-wrote the lyrics for Janis Joplin's Mercedes Benz. And the playwright, novelist and activist Larry Kramer, who brought attention to the US Aids epidemic with his seminal 1985 play, The Normal Heart, died on 27 May, aged 84.
The film and TV world mourned the loss of 54-year-old Lynn Shelton, who died on 16 May. Shelton was a filmmaker of offbeat, often female-centric independent comedies, including We Go Way Back, Humpday, Your Sister's Sister and Outside In, and a director on several acclaimed TV series, such as Glow, Little Fires Everywhere, Mad Men and The Good Place.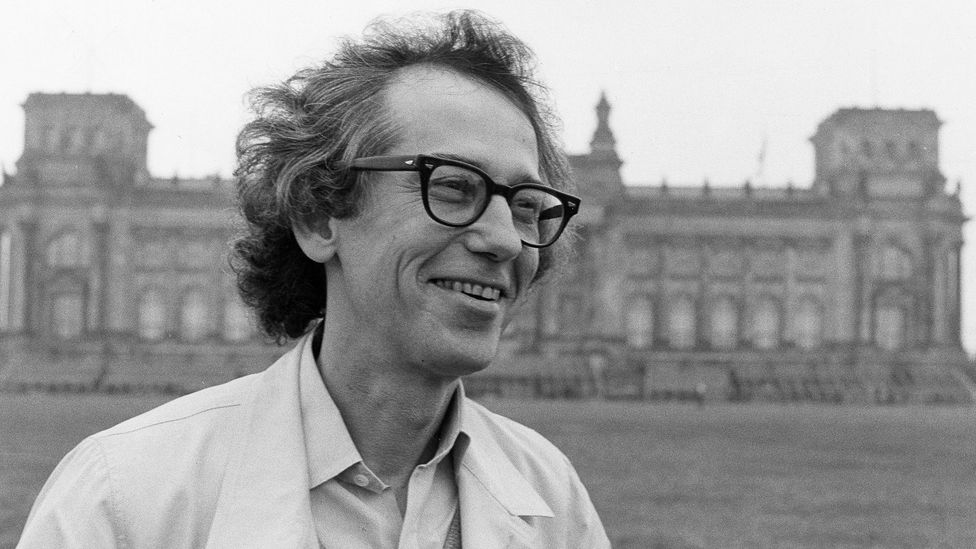 Christo Javacheff (Credit: Getty Images)
Bulgarian-born artist Christo Javacheff became world-famous for his epic-scale environmental art projects, created in collaboration with his wife Jeanne-Claude, which included wrapping the Pont Neuf in Paris, Germany's Reichstag and surrounding 11 islands off the coast of Miami in pink polypropylene fabric. He died on 31 May at the age of 84.
Then in June, we also bid farewell to two music legends: 8 June saw the death of 69-year-old Bonnie Pointer, who was a member of chart-topping group The Pointer Sisters and whose hits included Jump (For My Love) and I'm So Excited; and British World War Two singing hero Vera Lynn, famed for We'll Meet Again and The White Cliffs of Dover, who died at the age of 103 on 18 June. The world of literature lost Carlos Ruiz Zafón, the celebrated 55 year-old Spanish author of The Shadow of the Wind, on 19 June; while influential US graphic designer Milton Glaser, creator of the iconic I Love NY logo, passed away aged 91 on 26 June.
Two huge talents of the film world left us: the young Bollywood star, Sushant Singh Rajput, was just 34 when he died on 14 June; and veteran British actor Sir Ian Holm, star of the stage (King Lear, The Homecoming) and screen, most notably in Alien and Peter Jackson's Lord of the Rings trilogy; he was 88 when he died on 19 June. Stars including Kiefer Sutherland and Jim Carrey paid tribute to Lost Boys, St Elmo's Fire and Flatliners director Joel Schumacher, who passed away on 22 June; and on 29 June, we said goodbye to Carl Reiner, the 98-year-old comic actor and writer who helped create The Dick Van Dyke show, and was the comedy partner and best friend of Mel Brooks.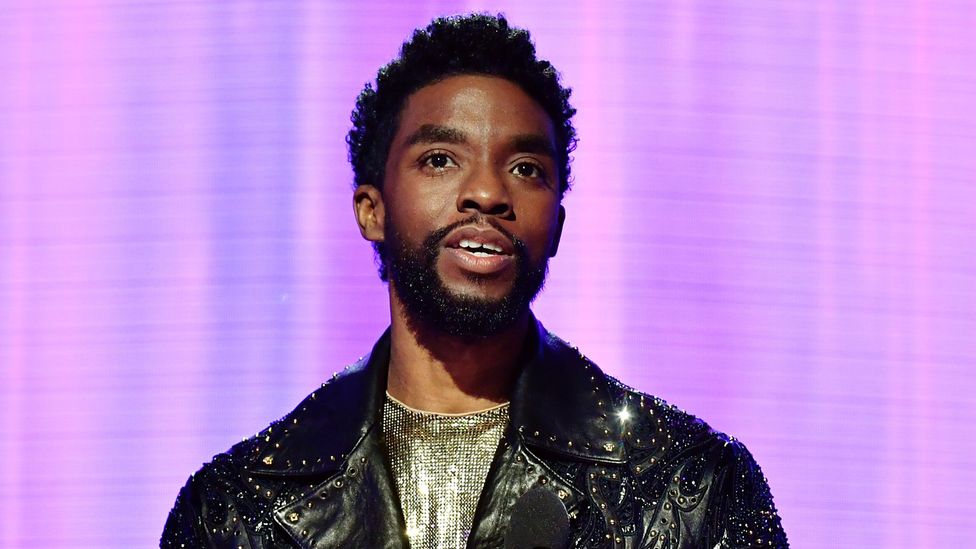 Chadwick Boseman (Credit: Getty Images)
July to September
The legendary Italian film composer Ennio Morricone, who wrote memorable scores for the Sergio Leone Westerns and many other classics, died on 6 July at the age of 91. And Naya Rivera, only 33 years old at her time of death on 8 July, was known for her role as Santana Lopez in the TV series Glee. Kansai Yamamoto, the fashion pioneer who designed for David Bowie in his Ziggy Stardust incarnation, died aged 76 on 21 July – his vibrant work was known for its flamboyance and irreverence.
A star from the golden age of Hollywood, the Oscar-winning actress Olivia de Havilland – who appeared in hits such as Dodge City, Gone with the Wind and The Heiress – died on 26 July, at the age of 104. And the 77-year-old British director Sir Alan Parker died on 31 July – his hits include Fame, The Commitments and Evita.
The Venezuela-born artist Luchida Hurtado died, aged 99, on 13 August – she had finally achieved acclaim at the grand age of 97, after a long career under the radar. In the same month, British virtuoso guitarist and lute player Julian Bream also died – on 14 August – at the age of 87, having become one of the world's best-selling recording artists in classical music. And actor and star of Marvel's Black Panther, Chadwick Boseman, died on 23 August, aged just 43.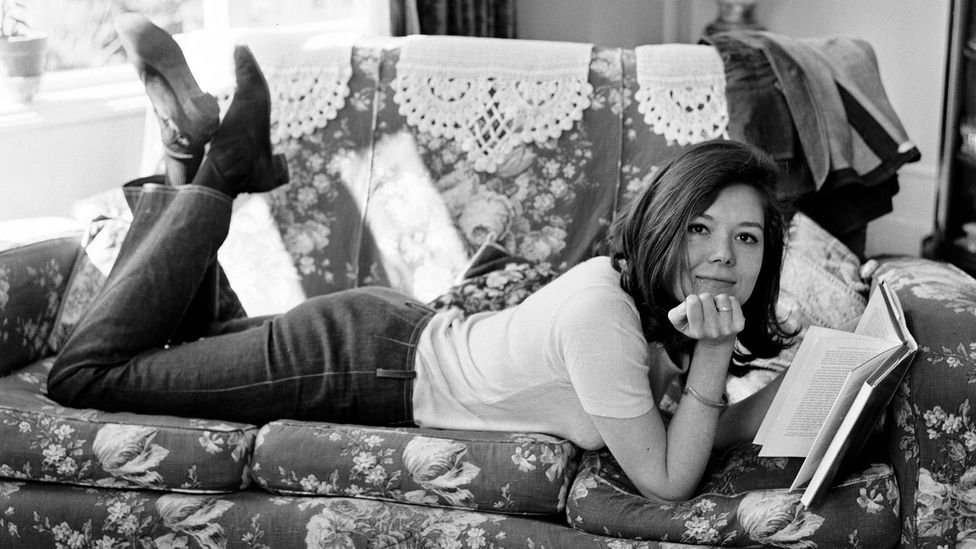 Diana Rigg (Credit: Getty Images)
The 82-year-old Czech director Jiri Menzel, who died on 5 September, was a leading figure in the country's new wave cinema; he won an Academy Award in 1968 for Closely Watched Trains. Founder member of the iconic US funk band Kool & the Gang, Ronald Bell, died aged 68 on 9 September – he was the co-writer of their many classic hits, including Celebration and Ladies' Night. A day later, we also said goodbye to the British star of film, TV and the stage Dame Diana Rigg, who was known for her Shakespearean roles, but perhaps most famous as high-kicking, cat-suited character Emma Peel in TV series The Avengers. She died aged 82 on 10 September.
Toots Hibbert, the Jamaican music pioneer who fronted the ska-and-reggae band Toots & the Maytals, and helped popularise the genre, died aged 77 on 11 September. And the following day, we said goodbye to 88 year-old titan of British design, Sir Terence Conran, a visionary of the Swinging 60s, who went on to revolutionise retail and decor in the UK, and to build a fashionable business empire.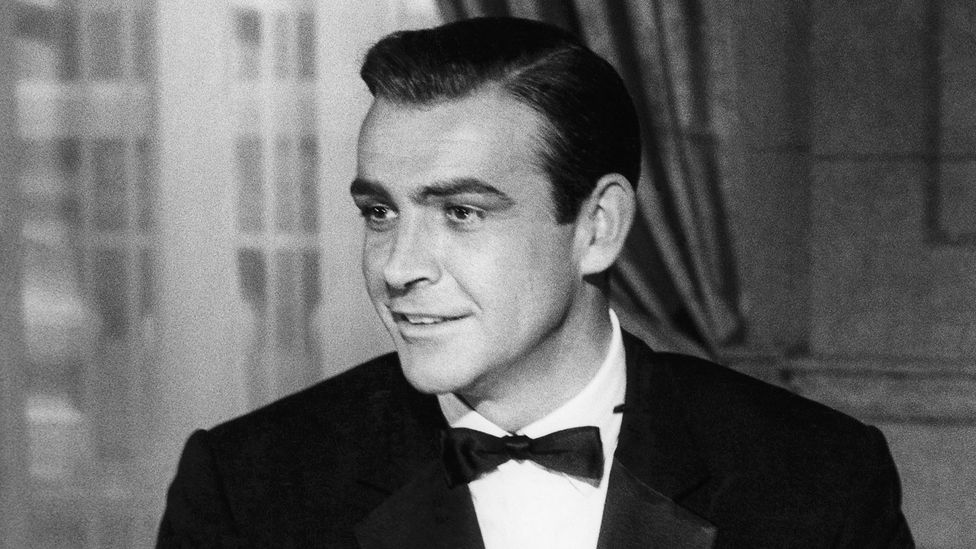 Sean Connery (Credit: Getty Images)
October to December
On 6 October, two American musical greats passed away: 65-year-old pioneering guitarist and co-founder of hard rock outfit Van Halen, Eddie Van Halen, and Johnny Nash, the 80-year-old reggae-pop star best known for his 1972 track I Can See Clearly Now. Another great guitarist we said goodbye to, two weeks later, on 19 October, was Spencer Davis, the 81-year-old Welsh musician who made his mark with influential 1960s Beat band The Spencer Davis Group. Then on 30 October, not just cinema, but popular culture more widely, lost a legend with the death, aged 90, of Sean Connery, the original (and many would argue, best) James Bond, Oscar-winner and all-round iconic Scotsman. 
On 6 November we lost 87-year-old author George Cockcroft, better known under his pen-name Luke Rhinehart for writing 1971's The Dice Man, the cult philosophical novel about a man who makes decisions about his life according to the roll of a die. On 20 November, the historian and travel writer Jan Morris died, aged 94: a woman known for her exceptional, evocative prose style, as well as for being a transgender pioneer. Then on 28 November, Star Wars fans around the world mourned following news of the passing of Darth Vader actor Dave Prowse at 85: he played the bemasked villain through all three films in the original trilogy, while James Earl Jones provided the voice. 
On 3 December, US literature said goodbye to one of its most revered living novelists, Alison Lurie; the Pulitzer-Prize winning writer acclaimed for her Austen-ian comedies of manners was 94 years old. On 6 December came the death, aged 83, of a UK national treasure: Dame Barbara Windsor, the star of the saucy 1960s Carry On movies who later found a whole new fanbase in the 1990s with her role as pub-owning grande dame Peggy Mitchell on BBC soap opera EastEnders. On 12 December, we lost a man often referred to as the world's greatest spy novelist: David Cornwell, aka John Le Carré, the former British intelligence agent who made his name with high-stakes thrillers such as The Spy Who Came In From the Cold and Tinker Tailor Soldier Spy, and reached the age of 89. Finally, on 29 December, the fashion world mourned the loss of Pierre Cardin, the 98-year-old French fashion designer whose innovative, space-age creations changed what we wear.
If you would like to comment on this story or anything else you have seen on BBC Culture, head over to our Facebook page or message us on Twitter.