In 2016, after another all-white set of acting nominations, the #OscarsSoWhite protest movement gained major global attention. Five years on, how much has changed, asks Leila Latif.
I
It started, as so many things do nowadays, with a hashtag. In 2015, lawyer-turned-activist April Reign took aim at that year's overwhelmingly white Academy Awards nominations with a jokey tweet "#OscarsSoWhite they asked to touch my hair..." – and, in doing so, inadvertently galvanised others to speak up. Then, when the 2016 Oscar nominations were announced, and for the second year in a row, all 20 acting nominations were given to white actors, the cause really attracted worldwide attention. Rather than the usual discussion predicting who would win what, social media lit up with #OscarsSoWhite posts criticising the Academy Awards for its shameful lack of inclusivity.
More like this:
-       The Razzies at 40
-       Ten films to watch in April
-       The best films so far in 2021
The Oscars' race problem was suddenly on the cover of global newspapers, and debated on television, while pillars of the black filmmaking community including Spike Lee and Jada Pinkett Smith boycotted the awards. The Academy went into crisis mode, holding an emergency meeting and announcing an ambitious target to double the number of women and people of colour in its membership by 2020.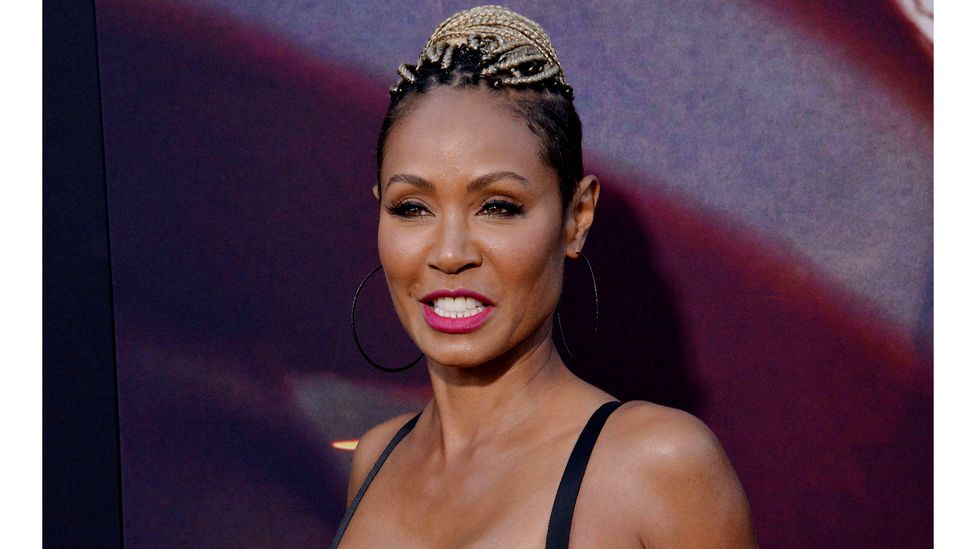 Jada Pinkett Smith was one of the pillars of the black filmmaking community to boycott the 2016 awards (Credit: Alamy)
Racism at the Oscars was nothing new, of course. When Hattie McDaniel became the first black actor to win an Oscar in 1939, she was put on a segregated table at the back of the awards show and refused entry to the "whites only" after party. The exclusion extends beyond the black community: Miyoshi Umeki remains the only Asian person to win an acting Oscar, best supporting actress for Sayonara (1957); only five Latina women have even been nominated for best actress; and Rami Malek is the only person of Arab descent to win an acting Oscar, best actor for Bohemian Rhapsody (2018). Furthermore, to date only a single woman has won best director and only a single non-white woman has won best actress. Even this year's awards nominations have seen a number of long-overdue firsts: Steven Yeun and Riz Ahmed have become the first Asian-American and Muslim to be nominated for best actor, for Minari and Sound of Metal, respectively.
Such awards recognition not only matters because of fundamental principles of respect, fairness and equality, but because it has significant material effect on the industry and who gets to share their voices with the world. Whilst an Oscar win for Martin Scorsese, Spike Lee or Leonardo DiCaprio is the icing on the cake of an illustrious career, for many other winners it is far more significant. In a 2020 interview with Esquire, Sir Steve McQueen compared his Oscar win to his knighthood, saying both were "a thing in your arsenal", and he used the subsequent clout to get his passion project, the anthology series Small Axe, made.
For actors that win, it can serve as a huge boost to their profile and salaries: recent winners like Olivia Colman, Christoph Waltz, and JK Simmons were all jobbing character actors whose victories transformed their careers. Oscar nominations and wins have proved similarly momentous for actors of colour such as Viola Davis and Regina King and in the case of last year's South Korean best picture winner Parasite, its award recognition was instrumental in it breaking UK box office records for a non-English language film, and grossing a reported $258 million (£187 million) globally. So, where people of colour are disproportionately denied those awards they are also tangibly denied the subsequent opportunities for success.
For African-American screenwriter and film critic Jourdain Searles the Oscars have failed to recognise the work of people of colour for years. "Do the Right Thing (1989) wasn't nominated for best picture or best director. It was nominated for best screenplay and best supporting actor (the white actor Danny Aiello) but didn't win either award. Eve's Bayou (1997), Malcolm X (1992), Dead Presidents (1995), Daughters of the Dust (1991) and Antwone Fisher (2002) are all films that deserved multiple Oscar nominations. And regarding the 2010s, I always think about Selma (2014) and Creed (2015) not getting nearly enough of the accolades they deserved."
The effect of #OscarsSoWhite
So how much has really changed since the Academy's 2016 racial reckoning? In the years since, it has made a concerted effort to both increase and diversify its membership, with its strategy being, as critic Guy Lodge notes, to "trust in the fresh tastes and perspectives of those new voters to deliver different results". In 2020 The Academy announced that they had exceeded the goals set in 2016, having doubled the number of female members from 1,446 to 3,179 and tripled their members of colour from 554 to 1,787.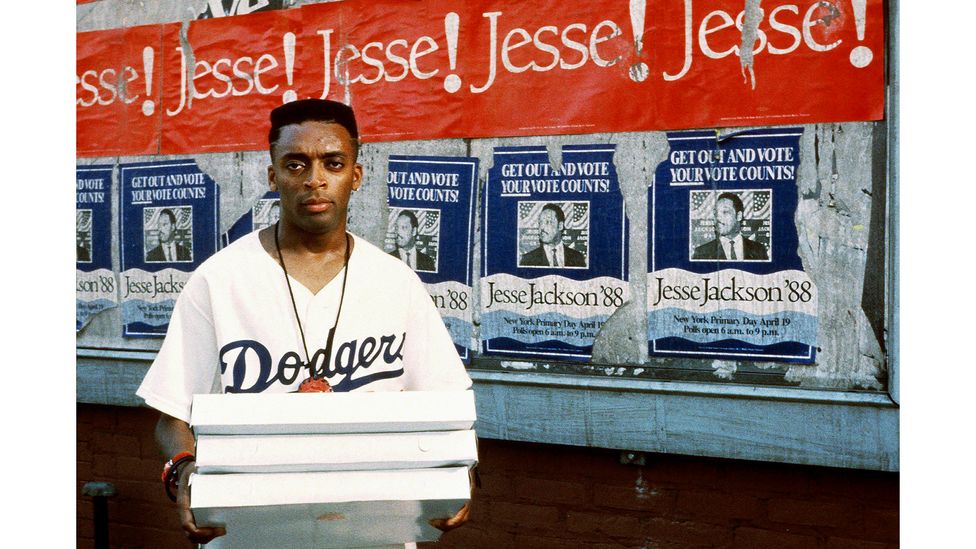 Spike Lee's Do the Right Thing (1989) wasn't nominated for best picture or best director - something many consider an egregious omission (Credit: Alamy)
But #OscarsSoWhite also had reverberations beyond the Oscars itself: it has fundamentally made the whole business of film awards, and who judges them, more open to scrutiny. Most recently, that has resulted in the Golden Globes coming under the spotlight: this year's ceremony was preceded by a series of exposés about an alleged "culture of corruption" within the mysterious Hollywood Foreign Press Association (HFPA), a group of 87 international "journalists" (in the loosest sense) who vote on the Globes. These included details of freebies given to members such as a luxury trip to Paris to visit the set of Emily in Paris, which was subsequently nominated for two Golden Globes. At the same time, it was noted they did not have a single black member, while their reputation has been further tarnished by Brendan Fraser's 2018 claim that he was blacklisted from Hollywood after being groped by former HFPA president Philip Berk – something the HFPA had allegedly tried to defend to him as being "intended to be taken as a joke".
Across the Atlantic, the Bafta awards haven't been immune from opprobrium either. Having nominated all white actors in 2020 (and all male directors) they faced criticism across the media and, most humiliatingly, on stage from actor Joaquin Phoenix who, upon receiving his Bafta for best actor said, "I think that we send a very clear message to people of colour that you're not welcome here. I think that's the message that we're sending to people that have contributed so much to our medium and our industry and in ways that we benefit from."
If the public and industry outcry is refreshing, it's striking how different awards bodies have dealt with the denunciations. On the one hand, the HFPA made a disappointingly ambiguous statement, claiming to "look forward to a more inclusive future," ignoring many of the most disturbing allegations, then eventually pledged to add 13 black members. Whereas Bafta has leapt into action to correct things this year, and surpassed even the Academy's ambitions in effecting change. As Lodge notes, it has done this by "switching to a system where a select jury, rather than the wider membership, determines the nominees in several top categories. [As a result] I think we saw exciting, worthy nominations for a number of less-hyped films and individuals: Jasmila Zbanic in Best Director for example, or Alfre Woodard in best actress."
A shining example
Despite some concern that Bafta's approach might no longer reflect the sensibilities of its membership, the response to the 2021 nominations was rapturous and the consensus was that Bafta had evolved into a more important and distinct awards. Krishnendu Majumdar, Chair of Bafta, was thrilled by the outcome. "This year's nominations showcase and celebrate the remarkable range of performances and nominees. After last year's nominations, we started the Bafta review process. We hope you can see some of those changes reflected in the breadth and depth of those nominated," he said in a statement to BBC Culture. Not only was home-grown British talent being celebrated alongside a wonderful array of international films, but also the majority of the nominated directors were women and four out of the six nominees in each acting category was a person of colour.
Amongst the most widely celebrated news in the nominations was that Rocks – Sarah Gavron's extraordinary coming-of-age film about a black British girl in Hackney trying to take care of herself and her brother when they are abandoned by their mother – tied with Nomadland (directed by Chinese-American filmmaker Chloé Zhao) for the most nominations. For Gavron the joy of such (well-deserved) acknowledgement was about more than just flattery. "The awards shine a light on the film. It helps attract an audience to a film that doesn't have a big studio behind it that is funding the publicity machine. It is also very affirming for the team to see their work recognised and celebrated."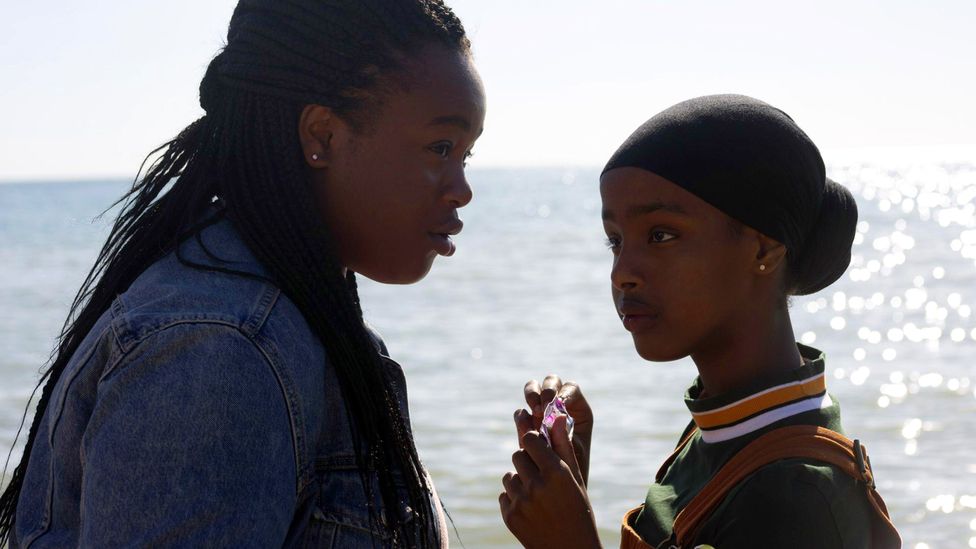 The benefits of Bafta's new voting approach were reflected in a much more exciting list of nominees, including multiple nods for the coming-of-age film Rocks (Credit: Alamy)
The ceremony itself, held last Sunday, was radically different from the previous year and not only because it was virtual. Whilst no awards ceremony's results could meet with unanimous agreement, victories for directors of colour Zhao, and Remi Weekes (in the outstanding British debut category for his horror His House), and actors of colour Daniel Kaluuya, Bukky Bakray and Yuh-Jung Youn were all met with broad approval and Joaquin Phoenix's speech from the previous year was turned on its head. The message Bafta sent was that people of colour were not only welcome but to be celebrated.
But back to the Oscars – has its milder strategy truly effected change? Gavron (who is white) was asked to join the Academy just after 2016 and as part of the new intake, she felt a particular responsibility to diversify the nominations. "I want to wedge open the door for a new generation of storytellers – help them in any way I can. The film industry should be leading the way in terms of acknowledging stories and storytellers from all backgrounds – we will have a richer industry and a broader audience if we have a greater range of stories," she says.
Progress v setbacks
The past five years have certainly seen a broader range of stories and people celebrated: in 2017, there was Moonlight's historic best picture triumph, that of a black, queer love story winning over the much bigger-budget – and whiter – La La Land; and then last year came Parasite's victory in the same category, making it the first ever non-English-language winner.
In 2019, Spike Lee got his long-overdue Academy recognition with a best adapted screenplay award for BlacKkKlansman; and last year, Taika Waititi became the first indigenous man to win an award, in the same category, for JoJo Rabbit. Meanwhile black actor Mahershala Ali won two supporting actor Oscars in three years.
But that's not to say the Oscars' critics can rest easy: 2020 still saw only a single non-white acting nominee and the 2019 awards awarded Green Book, a turgid and extremely problematic film about race relations, the biggest prize of the night. Green Book represented the worst sort of "progress", in that, similarly to Driving Miss Daisy, which won best picture 30 years earlier, it used racism as a tool to explore the conversion of a white, bigoted protagonist. Green Book took the story of Don Shirley, a real-life celebrated black gay pianist, relegated him to a supporting role and centred the film around his white driver. It was a disheartening night for much of the black film industry, with Spike Lee stating in the post-Oscar press conference that, "the ref made a bad call," and many Oscar audience members of colour, including Jordan Peele, reportedly refusing to applaud.
However the 2021 ceremony, delayed two months to 25 April because of the pandemic, does offer long-term hope, with some of the strongest nominees for years. After the nominations were announced, there was, as always, a conversation, and think pieces, about surprises (was LaKeith Stanfield's central turn in Judas and the Black Messiah really a supporting role?) and snubs (looking at you, Delroy Lindo). But, unlike previous years there was no widespread egregious exclusivity, with nine out of the 20 nominations given to actors of colour. Chloé Zhao became the first woman of colour to be nominated for director. As Lodge puts it, "That only one of this year's best director nominees is a white American man also seems to me symptomatic of that incremental change.
Having met their goal the Academy made a further pledge, that from their 2025 awards onwards, films would be eligible only if they meet two of four self-created diversity "standards", which variously require women, racial and ethnic groups, LGBTQ+ and people with disabilities to be represented in some form in front of or behind the camera or be given some sort of paid training opportunity as part of production. The effectiveness of this measure remains to be seen but it certainly bodes well that the Academy has sought more means of inclusivity rather than rest on its laurels.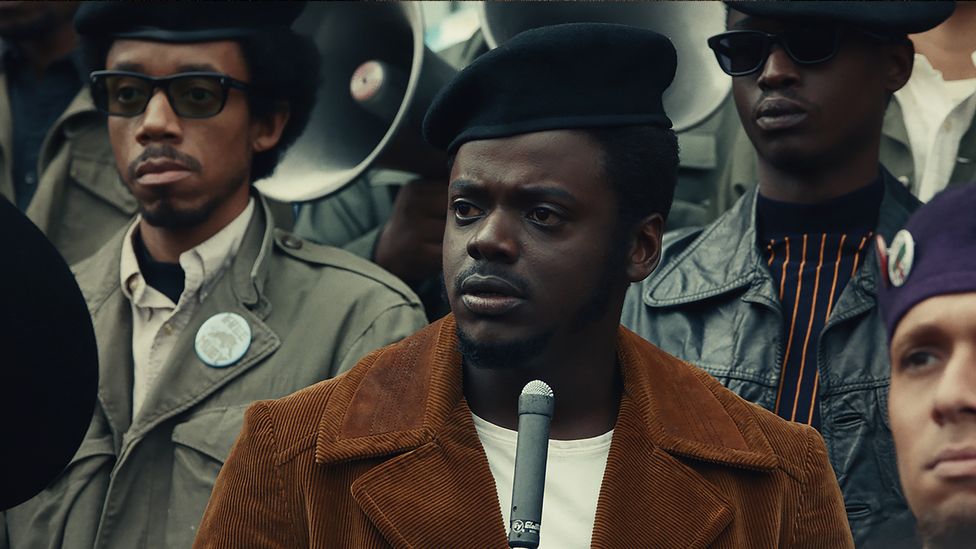 Nine out of the 20 acting nominations at this year's Oscars have gone to actors of colour; these include Daniel Kaluuya for Judas and the Black Messiah (Credit: Warner Bros)
There is clearly some way to go: the LGBQTIA+ community remain underrepresented both in front and behind the camera and it remains to be seen if last year's best picture win for a film not in English or this year's multiple nominations of female directors will be a pattern or an anomaly. It's as of yet unclear, too, what, if any, effect the pandemic has had on the nominations and whether a return to normality will favour Hollywood's old guard.
But progress, no matter how reluctantly taken, is hard to reverse and the Oscars' future looks brighter than ever.
Love film and TV? Join BBC Culture Film and TV Club on Facebook, a community for cinephiles all over the world.
If you would like to comment on this story or anything else you have seen on BBC Culture, head over to our Facebook page or message us on Twitter.
And if you liked this story, sign up for the weekly bbc.com features newsletter, called The Essential List. A handpicked selection of stories from BBC Future, Culture, Worklife and Travel, delivered to your inbox every Friday.