A ballad sung by Aretha Franklin – written by her sister Carolyn – might have been 'hiding in plain sight', writes Innocent Ilo.
I
In her 2012 60 Minutes interview with Anderson Cooper, Adele stated that "everyone loves a love song" – and the musical form has proven consistently popular, with chart-toppers such as Whitney Houston's I Will Always Love You, Adele's Someone Like You, and Stevie Wonder's I Just Called to Say I Love You. As a genre, the love song continues to endure because of its ability to capture our happiest, deepest, and most vulnerable moments. In recent years, Billboard, Insider, Harper's Bazaar, and Cosmopolitan have ranked and curated a selection of the greatest love songs of all time. However, one song is conspicuously missing from these lists – the 1968 hit Ain't No Way.
More like this:
- The music that won't be silenced
- America's first black superstars
- The greatest 'lost tapes' ever found?
Its writer, Carolyn Franklin, was born into a family of soul music talents. Her father – reverend and civil rights activist CL Franklin – was known as "the Man with the Million-dollar Voice", and he featured her in his church choir, alongside her two older sisters Erma and Aretha. Of course, Aretha went on to clinch the title Queen of Soul – but her sisters carried on writing, composing, and recording songs for decades.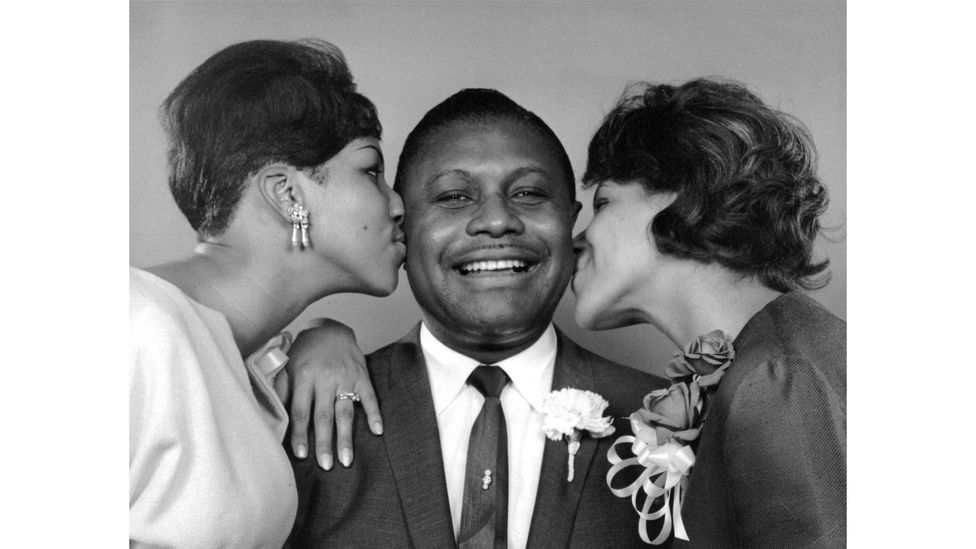 Aretha (left) and Carolyn (right) with their father, the Rev CL Franklin (Credit: Alamy)
During Carolyn's musical career, before her death from cancer at the age of 43, she recorded five solo studio albums and wrote/co-wrote songs like Ain't Nobody (Gonna Turn Me Around), Angel, As Long As You Are There, Baby Baby Baby, I Was Made For You, Pullin and Without Love.
A classic is born
Ain't No Way stands out effortlessly in Carolyn's impressive portfolio as a songwriter. It was recorded by Aretha Franklin as part of her 12th studio album Lady Soul (which is on the list of 1001 Albums You Must Hear Before You Die). Ain't No Way spent eight weeks on the Billboard Hot 100, peaking at number 16. It's a quintessential love song, filled with yearning, passion, and the desire to love someone or be loved recklessly, without abandon. Described as "quite possibly soul music's finest ballad", it shines through with the rich and soulful lead vocals of Aretha Franklin. Carolyn Franklin and the Sweet Inspirations supplied the background vocals, with Cissy Houston (Whitney Houston's mother) belting the operatic notes during the bridges.
Ain't No Way chronicles the heartbreak of a woman whose lover has left her. As the song progresses, we begin to learn more about this woman, whose story is delivered through a beautiful monologue. Throughout the song, she keeps reminding this lover that "there ain't no way for me to love you, if you won't let me". The song ends with an earnest plea: "and if you need me like you say do... then please... don't you know that I need you?" Beneath the tenderness of these pleas, however, there could be a call for radical resistance to subvert what society has decided to adopt as the norm. Some have argued that, rather than a male lover, the lyrics are addressing a female.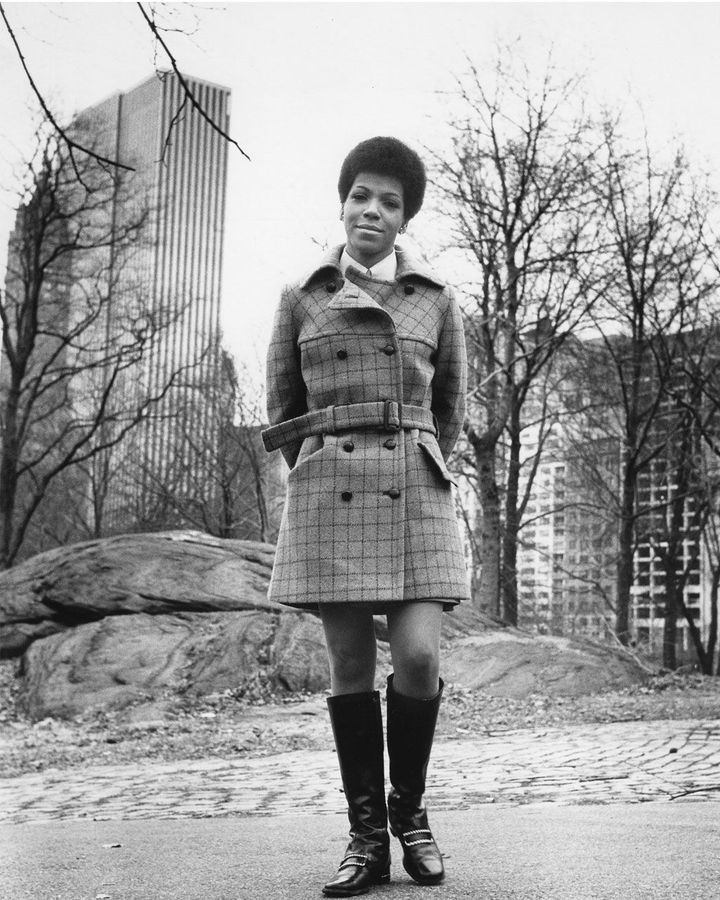 According to The Guardian, Carolyn (photographed here in 1969) deserves to be known as 'a legend in her own right' (Credit: Getty Images)
Ain't No Way's status as a queer love song has been a subject of debate in recent times. In 2018, the writer Andrew Martone described it as "an undercover LGBT anthem", highlighting the lyric "stop trying to be someone you're not" as a coded message to a secret lesbian lover, asking them to accept their sexuality. The story the song tells is haunting at its very core, and could be interpreted as representing the realities of millions of queer women around the world who feel they cannot love freely. Other lyrics include the lines "I know that a woman's duty is to help and love a man, and that's the way, it was planned/ Oh but how can I how can I how can I/ Give you all the things I have/ If you're tying both of my hands".
It might also have been particularly personal for Carolyn: she told Aretha's biographer David Ritz that Erma and Aretha were "chasing after boys when I was discovering that my romantic preference went in an entirely different direction... it took me a long time to find my own identity and voice". In Ritz's biography, Respect: The Life of Aretha Franklin, Erma is quoted as saying of Carolyn, "I consider her a great woman… She went her own way, lived her own life, and found freedom in her individuality."
Yet Detroit-based bassist Ralphe Armstrong disagreed with Martone's reading of Ain't No Way when interviewed for The Guardian's recent profile of Carolyn Franklin, claiming "It's just a love song about having a broken heart." Martone tells BBC Culture that he still maintains his stance. "The beautiful thing is that music is open to interpretation. Ain't No Way certainly works on a level where it applies to Aretha's deteriorating marriage to Ted White when Aretha sings it. But it also works on another level, and I believe that was by design. I don't have to be right or wrong, but there's room to see the song through multiple lenses and explore them."
According to Dr Uju Anya, a professor at Carnegie Mellon University with a focus on critical applied linguistics through feminist and queer perspectives, it's possible to overlook the queer elements in Ain't No Way because it belongs to a genre with a predominant "woman struggling in love with a man" trope. But, she argues, there is a "trickery" to the song. Dr Anya claims that the singer is pleading her case to her lover (another woman) throughout the song, with the chorus functioning in two ways: the protagonist telling her lover "I want to love you but you won't let me" and, at the same time, "describing herself: ain't no way I'm gonna love the way that is expected of me." Ain't No Way, says Dr Anya, can be "just a love song about having a broken heart" – and still be a queer love song.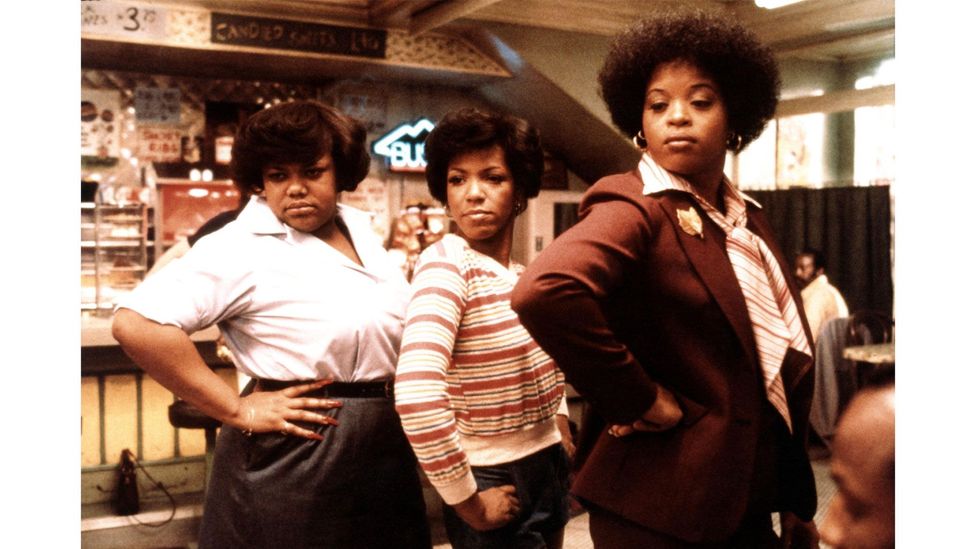 Carolyn (centre) sang as part of the Soul Food Chorus in the 1980 film The Blues Brothers (Credit: Alamy)
Rather than being queer coded, Dr Anya suggests, in the song "it [the queer element] was hiding in plain sight". If that's the case, it could be because the default perception of art is often through a heterosexual lens and the song was recorded by Aretha Franklin. Regardless, Ain't No Way and Carolyn Franklin merit recognition as one of the earliest forms of black queer representation in mainstream music alongside Ma Rainey, Bessie Smith, Billie Holiday, Sister Rosetta Tharpe, Jackie Shane, Gladys Bentley, and Sylvester James Jr.
A new life
Although Aretha Franklin performed Ain't No Way sparingly throughout her luminous musical career, the song has taken on new lives with beautiful renditions by Patti LaBelle, Cissy Houston, Whitney Houston, and Mary J Blige. Performances by newer singers like Jennifer Hudson, Amber Riley, Ledisi Anibade, Sisaundra Lewis, Vanessa Haynes, and Cynthia Erivo have reintroduced it to a new generation.
However, because of Ain't No Way's ability to transcend sexuality, and it being performed mostly by non-queer singers over the years (Mary J Blige switched the lyrics to "How can I give him all the things I can, when he is tying both of my hands", inserting masculine pronouns instead of the more ambiguous "you", at a 1999 performance with Whitney Houston), the song is gradually losing its queer roots. It has fallen through the cracks in conversations about LGBTQ representation in the media and is omitted in round-ups of queer love songs and Pride anthems by Rolling Stone, Esquire, GLAAD, Gay Times, and Buzzfeed despite its significance and popularity.
The upcoming film Respect stars Hailey Kilgore as Carolyn Franklin, Jennifer Hudson as Aretha and Saycon Sengbloh as Erma (Credit: MGM)
Carolyn Franklin died on 25 April 1988, shortly after she was awarded a bachelor of arts degree in music. She deserves to be remembered for penning one of the greatest love songs of all time. Carolyn's resolution to live and document her truth unapologetically – knowing full well the stakes of challenging conventions in 20th-Century America – is remarkable.
Respect, a movie based on Aretha Franklin's life and directed by South African-born Liesl Tommy, is due to be released later this year. Its cast includes Jennifer Hudson, Mary J Blige and Forest Whitaker. The Tony Award-nominated actress, Hailey Kilgore, will play Carolyn Franklin – perhaps, at last, giving her the representation she's due.
While 71 countries still criminalise same-sex relationships, with 11 retaining the death penalty as punishment, as Pride Month comes to an end, it is worth revisiting a 53-year-old ballad that offered an alternative vision of love for generations that followed.
If you would like to comment on this story or anything else you have seen on BBC Culture, head over to our Facebook page or message us on Twitter.
And if you liked this story, sign up for the weekly bbc.com features newsletter, called The Essential List. A handpicked selection of stories from BBC Future, Culture, Worklife and Travel, delivered to your inbox every Friday.