From Lin-Manuel Miranda's musical Vivo to supernatural slasher Candyman and Aretha Franklin biopic Respect, these are the films not to miss this month.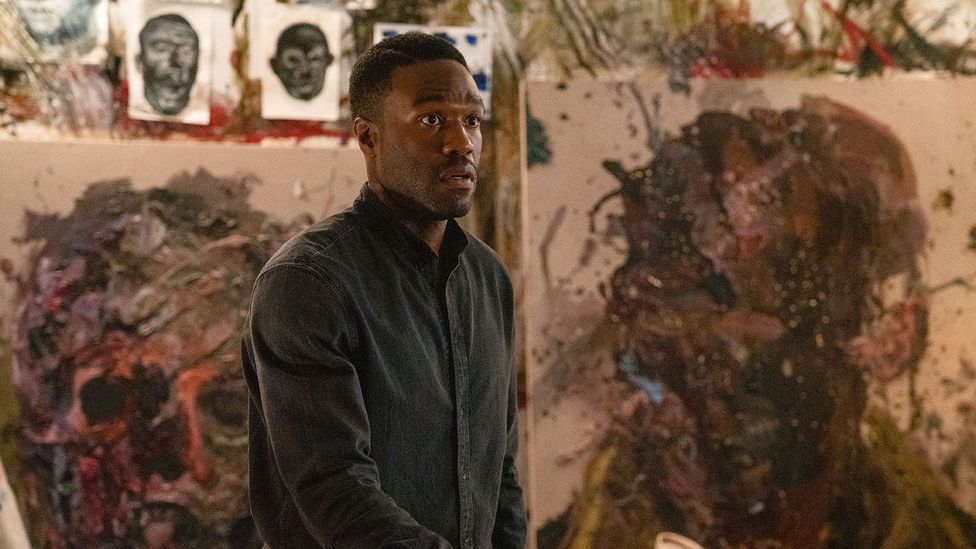 (Credit: Universal Pictures)
Candyman
Candyman was ahead of its time. In 1992, Bernard Rose's adaptation of Clive Barker's short story wasn't just a supernatural slasher movie, but the sort of trenchant commentary on US race relations and class divisions that Jordan Peele would popularise with Get Out 25 years later. It's appropriate, then, that Peele has co-produced and co-written this Candyman sequel. Directed by Nia DaCosta, the film returns to Chicago's Cabrini-Green neighbourhood. The area has been gentrified since 1992, but two new residents (Yahya Abdul-Mateen II and Teyonah Parris) learn that an urban legend still lurks: say "Candyman" five times while looking in a mirror, and a ghost will materialise and kill you. DaCosta described the film in Interview magazine as "the story of an unwilling martyr, a person's descent into madness, and race and violence in America". Directing it "felt like exorcising my own trauma of growing up in such a racist country, and doing it in my chosen language".
On general release from 27 August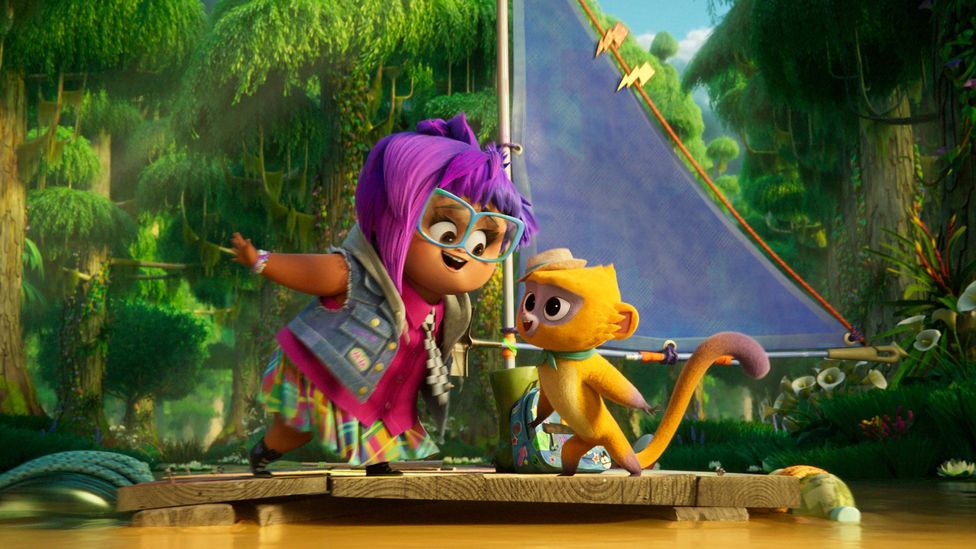 Vivo
The summer of Lin-Manuel Miranda continues. Not only can you sing along to his Broadway melodies, Latin rhythms and tongue-twisting raps in In the Heights, but they also feature in a new Sony / Netflix cartoon, Vivo. Miranda voices the title character, a kinkajou (aka, a rainforest honey bear) who dances in a city square in Havana, Cuba, alongside his organ-grinding owner, Andrés (Juan de Marcos González from the Buena Vista Social Club). What Vivo doesn't know is that Andrés used to be in a duo with Marta (Gloria Estefan), a singer who left Cuba to become a star in Miami. When Marta announces her farewell concert, Andrés wants her to hear the love song he wrote for her decades earlier, so Vivo volunteers to stow away in a tourist's luggage and deliver the sheet music in person. A warm, colourful, family-friendly tribute to all things Cuban directed by Kirk DeMicco (The Croods).
On Netflix from 6 August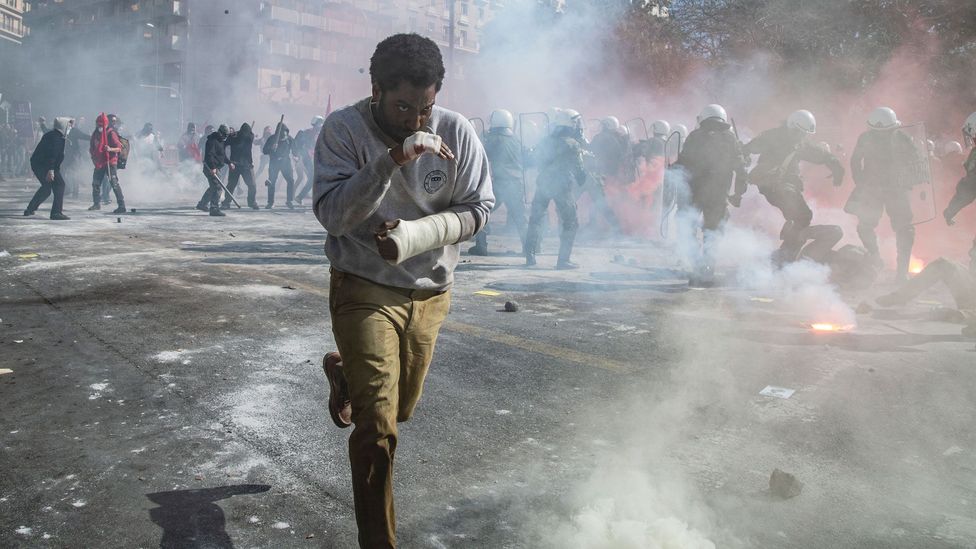 (Credit: Yannis Drakoulidis/ Netflix)
Beckett
If your summer holidays are messed up this year, Beckett is here to remind you that they could be worse. John David Washington plays the titular American tourist who is driving around Greece with his girlfriend (Alicia Vikander). After a horrific car crash, he finds himself tangled in a political conspiracy, and is forced to go on the run from the trigger-happy authorities. Worse still, says the film's director, Ferdinando Cito Filomarino, Beckett is no action hero, but an ordinary man "who, for all intents and purposes, is not supposed to be in a thriller". Still, at least the scenery is nice. Cito Filomarino was the second-unit director of Luca Guadagnino's A Bigger Splash, Call Me By Your Name and Suspiria, so he knows how to put nerve-racking tension into gorgeous European settings. "A manhunt thriller is a road-trip movie, in a way," Cito Filomarino told Devan Coggan at EW. "It was interesting to embrace the variety of Greece's topography, like, what can we throw at Beckett next? Mountains, rivers, buses, trains..."
On Netflix from 13 August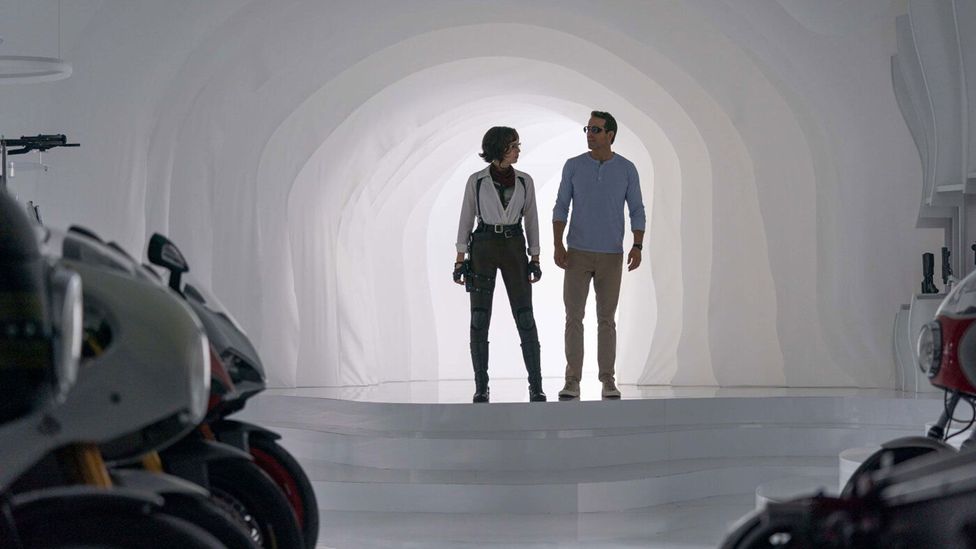 Free Guy
Guy (Ryan Reynolds) is a happy-go-lucky chap who loves his job in a big city bank. Even the fact that the bank is robbed several times a day doesn't bother him. But then Guy discovers that he isn't a human being at all, but a background character in a violent, Grand Theft Auto-style open-world video game. Jodie Comer and Taika Waititi co-star in an action comedy that echoes The Matrix and The Truman Show, but which is one of those rare blockbusters not to be based on a comic, a TV series or indeed a video game. It also offers some of the upbeat, optimistic entertainment we could all do with, despite the numerous shoot-outs and explosions. "I was looking to do something that felt the way I felt when I watched Back to The Future for the first time," Reynolds told Jane Crowther at Total Film. "I wanted to do something that felt like you were stepping into a world of wish-fulfilment and possibilities – a world that was funny, but had real stakes and real heart."
On general release from 11 August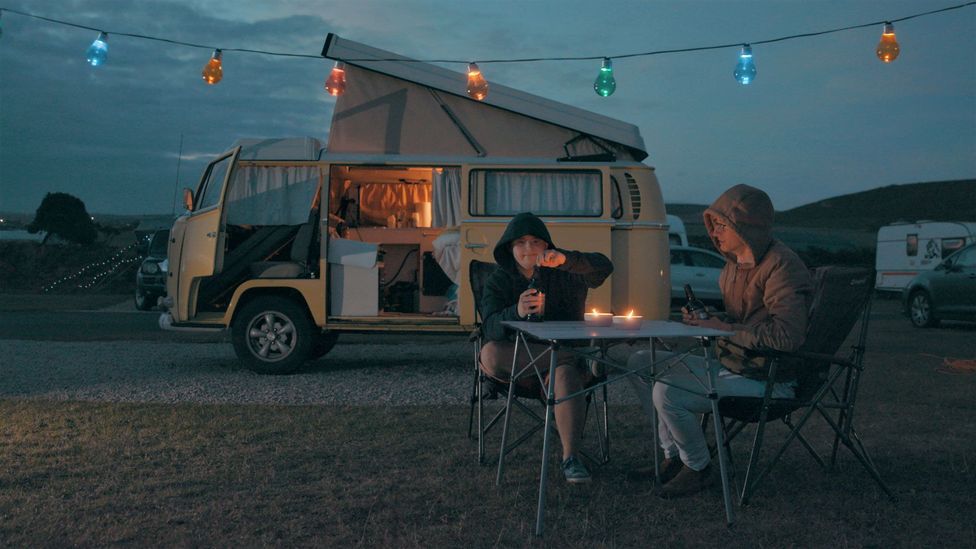 (Credit: Republic Film Distribution)
Handsome
Nick and Alex are brothers who live together and go to the pub together. But Alex has Down's Syndrome and Nick is his carer, who has started to wonder whether Alex should be more independent, now they're both in their 20s.  In Luke White's intimate documentary, the brothers set off around the world so that the Louis Theroux-alike Nick can interview other pairs of siblings in a similar situation. The result is a sensitive, touchingly candid account of the ways in which different generations and cultures respond to Down's Syndrome, and the ways in which those with Down's Syndrome view themselves. Jennie Kermode at EyeForFilm says that Handsome is "a pleasure to watch [because] it never feels forced but simply allows stories to emerge naturally over time".
Available on demand from 30 August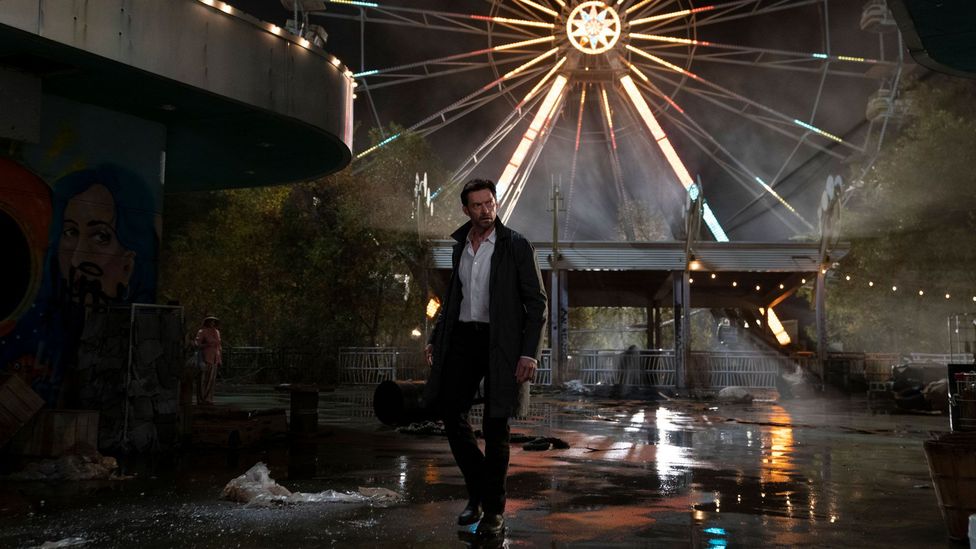 (Credit: Ben Rothstein/ Warner Bros)
Reminiscence
Reminiscence is a noirish science-fiction mystery written and directed by Lisa Joy, one of the co-creators of the Westworld TV series. One of the other co-creators is her husband, Jonathan Nolan, who is also the co-producer of Reminiscence. And Nolan, in turn, is the brother of Christopher Nolan, and co-writer of several of his films. All of which suggests that although Joy hasn't given away much about it, Reminiscence could have a Nolan-esque blend of heart-racing action and mind-bending existential philosophy. Hugh Jackman plays Nick Bannister, whose business allows its clients to relive any experience from their past in vivid detail. When he falls in love with a client (Rebecca Ferguson) who then goes missing, he uses his company's technology to investigate. The film, Joy has said, is "about memory, and our lives in general, and the moments that pass by and maybe disappear... how nice it would be to be able to go back to those memories fully for a moment".
Released on 18 August in the UK and Ireland, 20 August in the US, and 27 August in Canada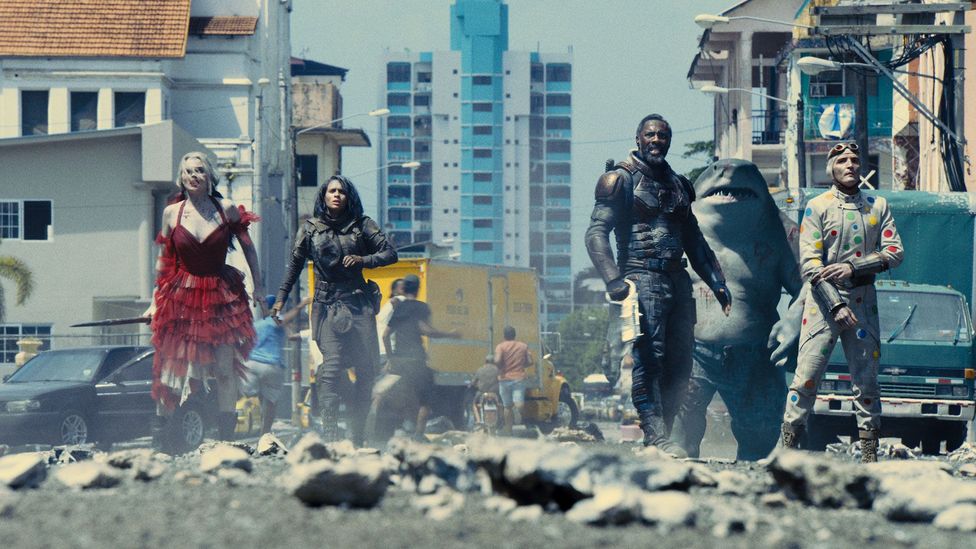 (Credit: Warner Bros Pictures/ DC Comics)
The Suicide Squad
There may have been a zillion superhero films released in the last decade, but The Suicide Squad is the first to have a team of sweary supervillains, including a giant weasel and a podgy shark-man voiced by Sylvester Stallone, battling an evil alien starfish named Starro. The film is a sort-of sequel to 2016's terrible Suicide Squad, but aside from Margot Robbie's Harley Quinn, it has an almost entirely new cast (Idris Elba, John Cena, Peter Capaldi and more). It also has an outrageous new sensibility, courtesy of its writer-director, James Gunn, who promises that The Suicide Squad will be even more irreverent than his Guardians of the Galaxy films. As Gunn told Empire magazine: "On The Suicide Squad I could just go anywhere I wanted to go. I mean, Marvel really lets me have a lot of freedom [on Guardians of the Galaxy], but I'm still making a PG-13 movie. So I just loved the whole no-holds-barred approach of being able to make this enormous movie with no rules."
Released on 30 July in the UK and Ireland, 5 August in Australia and 6 August in the US and Canada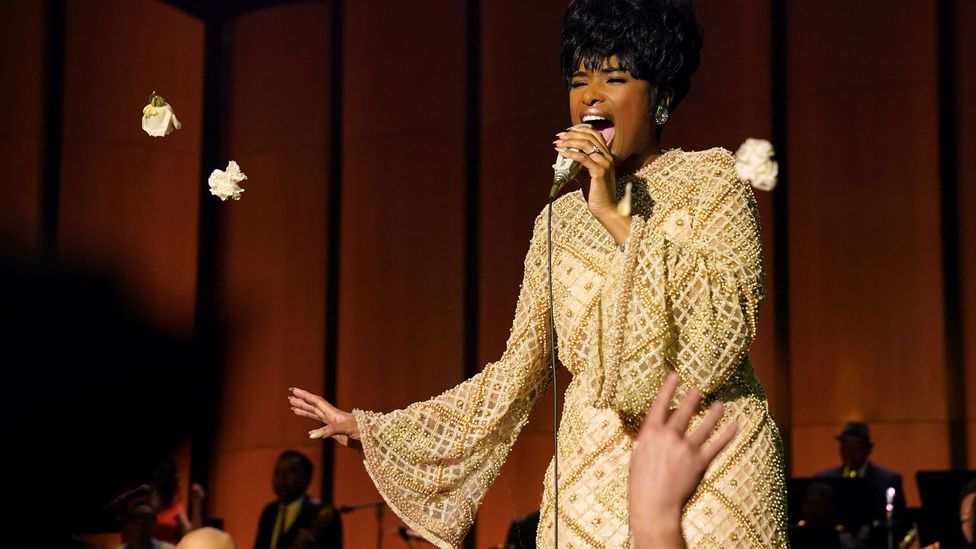 (Credit: Quantrell D Colbert/ Metro-Goldwyn-Mayer Pictures)
Respect
Respect was due to be released this time last year, but, by rights, a biopic of Aretha Franklin should have come out a lot earlier than that. No US musician had a more iconic voice than she did, and nobody had a life packed with more triumph and tragedy. The impossible task of playing the Queen of Soul went to Jennifer Hudson (an Oscar winner for Dreamgirls), who was chosen by Franklin herself shortly before her death in 2018. Forest Whitaker, Marlon Wayans and Mary J Blige are among Hudson's co-stars, and the first-time film director is Liesl Tommy, a South African, Tony-nominated theatre veteran. "I made the film to be seen on the big screen," says Tommy. "It all had to live up to Ms Franklin. She embodied excellence and taste, so our movie has to live in that same place."
Released on 13 August in the US and Canada and 19 August in Australia and New Zealand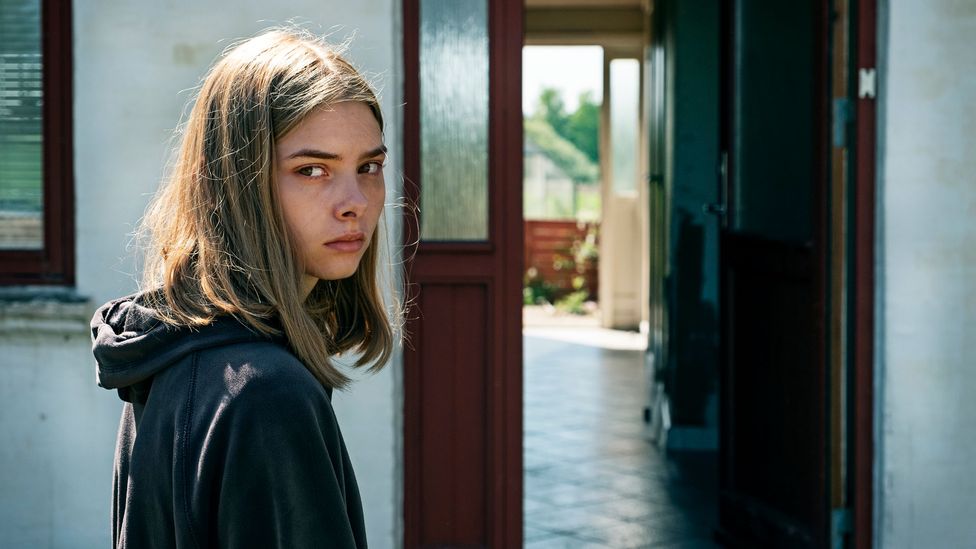 (Credit: Christian Geisnës/ Snowglobe)
Wildland
This sinister Danish Scandi-noir character study, the debut film from Borgen assistant director Jeanette Nordahl, views organised crime from an unusual perspective: that of a teenage girl. After her mother is killed in a car crash, Ida (Sandra Guldberg Kampp) moves in with a divorced aunt (Borgen's Sidse Babett Knudsen) who has three grown-up sons. The family welcomes her warmly, but Ida gradually realises that they are vicious loan sharks. Should she turn against her relatives? Or should she be guided by loyalty – and by her own attraction to a life of crime? "This has the makings of a big hit," writes Peter Bradshaw in The Guardian.
Released on 13 August in the UK and 20 August in the US
CODA
CODA stands for Child of Deaf Adults – in this case, 17-year-old Ruby (Emilia Jones), the only hearing member of her family. She is devoted to her parents (Marlee Matlin and Troy Kotsur) and her older brother (Daniel Durant): without her, they wouldn't be able to communicate with their small Massachusetts fishing community. But Ruby is a gifted singer. Her parents can't gauge how talented she is, of course, but her choirmaster encourages her to apply to music school. This feel-good coming-of-age comedy, written and directed by Sian Heder, was a favourite at this year's Sundance Festival, where it won four top prizes. "Sweet, thoughtful, and unusual in its extensive use of sign language and its casting of deaf actors," says Alissa Wilkinson in Vox, "it's the kind of film you can't help but love".
Released on 13 August in the US, Canada and France
Love film and TV? Join BBC Culture Film and TV Club on Facebook, a community for cinephiles all over the world.
If you would like to comment on this story or anything else you have seen on BBC Culture, head over to our Facebook page or message us on Twitter.
And if you liked this story, sign up for the weekly bbc.com features newsletter, called The Essential List. A handpicked selection of stories from BBC Future, Culture, Worklife and Travel, delivered to your inbox every Friday.