In the recent coming-of-age stories about mid-life, it's the adults doing the growing up. Lindsay Baker talks to the authors who are exploring the ups and downs of ageing.
I
In the familiar coming-of-age tale, a young adult experiences an emotional journey or a rite-of-passage ordeal that propels them towards maturity. Along the way there are obstacles to overcome – it is often a baptism by fire. But increasingly in contemporary writing, there is another kind of coming-of-age story, in which the protagonist is not an adolescent but a middle-aged woman who undergoes a transformative process, gaining a new emotional maturity, a clearer intellectual perspective and an evolved sense of identity. In these coming-of-age stories, it's the grown-ups doing the growing up.
More like this:
-          The best books of the year so far
-          The films that defined Generation X
-          Literature's most misunderstood icon?
This is far from a new theme, however. Aristotle, Schopenhauer, John Stuart Mill, Virginia Woolf and Simone de Beauvoir are some of the writers and thinkers who have contemplated the subject. The mid-life period was a preoccupation for Carl Jung, who saw it as a  kind of "second birth" of adult identity, for both men and women. He suggested that once we have jumped over the mid-life hurdle, which involves breaking down the "false self" of our youth, our "shadow" selves are released – and then the "contrasexual other" (the animus for women, the anima for men) – which all sounds quite traumatic. And, of course, in fiction and poetry, the mid-life hero on an emotional journey has been a staple for centuries – from Homer's Odyssey right through to Martin Amis's The Information and Hanif Kureishi's Intimacy, not to mention most of the novels by John Updike, Philip Roth and Richard Ford. But the middle-aged woman of a certain age who is searching for meaning, purpose or a strong sense of self? She is a rarer creature.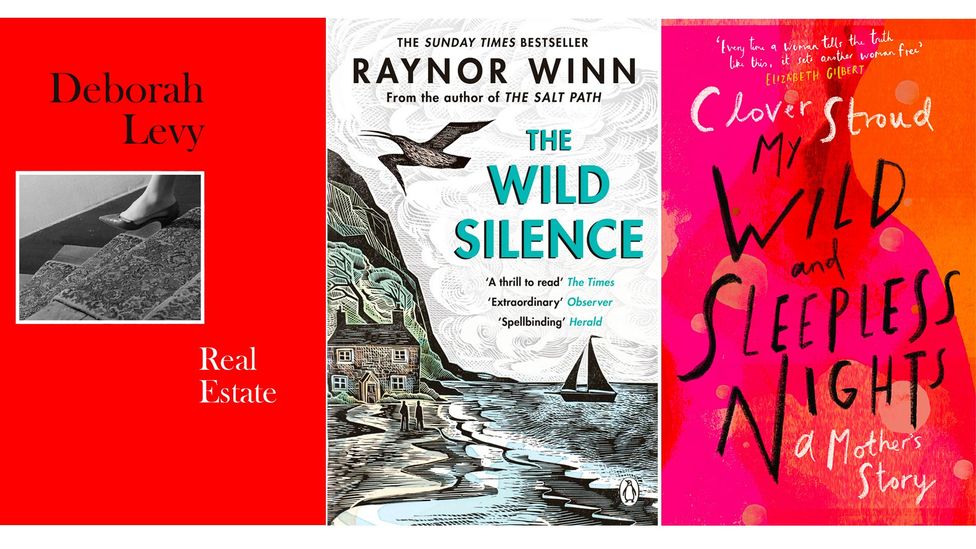 Recent memoirs have focussed on middle-age as a process, and a search for purpose and sense of self (Credit: Penguin/ Hachette)
In recent years a growing number of female authors have been tackling the theme head on – Rachel Cusk, for one, who has candidly and acerbically related each stage of middle-age, and Caitlin Moran, author of the popular More Than a Woman. But perhaps the doyenne of the mid-life memoir is Deborah Levy, whose wry Real Estate – the third in her trilogy of "living autobiography" – was recently published. In it, the author contemplates her life after divorce, as her daughters start to find their independence. What does she want from life? What does it mean to be a female writer? What kind of female character should she be writing – or being?
The memoir begins with the narrator's purchase of a banana plant, which, her daughter jokes, the author tends and cares for like a "third child". The plant is a starting point for Levy's vision of a new life, and the creation of a new nest now that hers is empty. The book describes the end of one version of herself and the tentative creation of a new one, a version that is free from rules and patriarchal expectations. Ownership and territory are recurring themes. At a literary party, an entitled male author suggests to the narrator that the attention that her writing has attracted is somehow "vulgar". She concludes that he "viewed every female writer as a sitting tenant on his land". Later, she writes: "It seemed to me all over again that in every phase of living we do not have to conform to the way our life has been written for us, especially by those who are less imaginative than ourselves."
Don't fear it, embrace it – we'll all come out of the other side of middle-age as changed people, but let that be a positive change – Raynor Winn
In Raynor Winn's memoir The Salt Path, the author goes on a journey that is both physical and metaphorical. She and her partner, facing a perfect storm of bankruptcy and serious illness, take to the road – specifically the 630-mile, sea-swept coastal footpath that stretches along the south of England. In the process of this epic walk, she was "re-formed", she writes. Winn tells BBC Culture: "We lost so much, so quickly, that my sense of self went with it. That sense of not only who I was in the wider world, but who I was in my own life. I found that again while we were walking. But I wasn't the same person I'd been at the beginning, I had changed, I'd been re-formed by time spent in nature."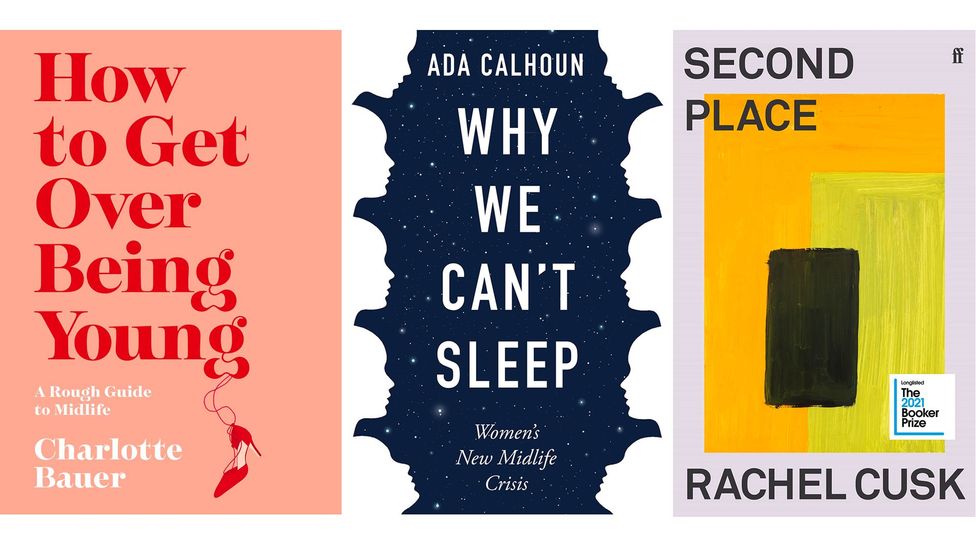 The up and downs of mid-life have been recently related in both literary fiction and non-fiction (Credit: Faber/ Grove Press)
In her follow-up book, The Wild Silence, Winn writes about recovering her self-belief, and how this helped her move on in her life. When facing adversity in middle age, says the author, the most valuable thing for her "was coming to understand that ageing doesn't diminish you, it just adds another layer of experience, that gave me the greatest strength". And the writing process, she adds, helps that sense of empowerment. "Writing can do that, it makes you peel away the layers and question yourself, and what you find can be a real surprise. It allows you to examine the things that drive you, and those that hold you back."
In the end, Winn is philosophical about ageing. "I think most of us feel a sadness when we think about becoming middle-aged, we're mourning that loss of youth and everything that represents. But the main thing I've learnt is don't fear it, embrace it. We'll all come out of the other side of middle-age as changed people, but let that be a positive change."
Reality bites
A particular kind of reckoning awaits those who are now reaching their 40s and 50s, according to some recent writing. Generation X, born between 1965 and 1980 – and frequently characterised as rebellious and hedonistic – now find themselves (or ourselves) in a specific position. The reality of midlife in the 2020s for the women of this cohort has been humorously explored in I'm Absolutely Fine!: A Manual for Imperfect Women by Annabel Rivkin and Emilie McKeekan (otherwise known as The Midult). Then there's the just published How to Get Over Being Young by Charlotte Bauer, who writes: "I don't think of my heart as young or old – it beats in the now, because where the hell else would it beat? I don't feel 16, I feel my age. After all, it's the only one I've got, and I will keep on coming of age until there is no age left to come to… I hope I'm all done gazing at my navel when there are so many more interesting things to gaze at."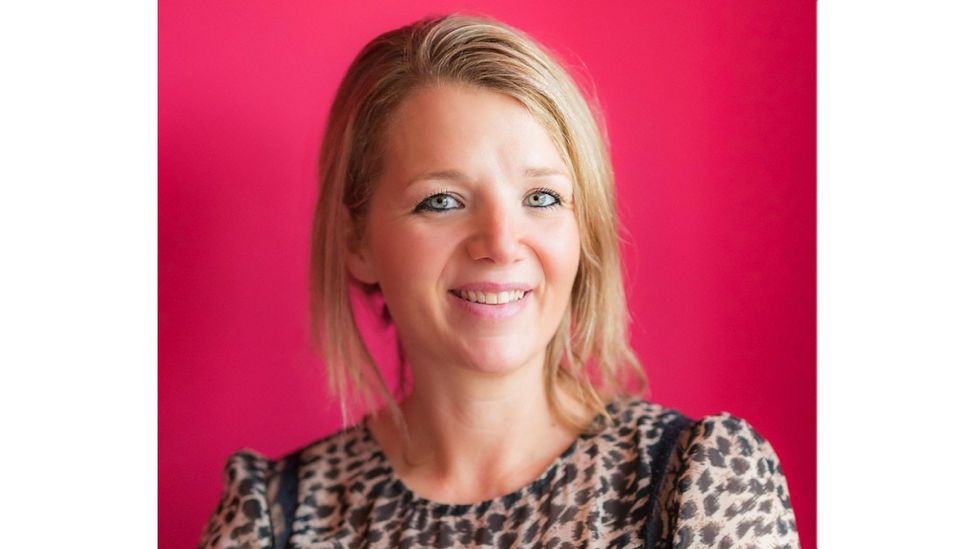 The author Clover Stroud has written about her experience as a Gen-X woman in her 40s (Credit: Penguin)
A more sobering take on the theme comes in the form of the New York Times Bestseller Why We Can't Sleep: Women's New Midlife Crisis by Ada Calhoun, published earlier this year, which looks at how Gen-X women were brought up to believe they could "have it all", and the consequences of that. Calhoun tells BBC Culture: "We are the daughters of second-wave women who told us we could 'be anything we dreamed of'". But the reality as they age, according to Calhoun and the women she spoke to for the book, has proved a far cry from the hedonism and sense of empowerment that they had become accustomed to when growing up. "What I've seen is an almost a-hedonic lifestyle," says the author. "One in which everything is work and service to others. To the extent that [when] middle-aged women do rebel, it's often in such a way that won't inconvenience others." Still, it's not all doom and gloom. "The good news is that this is a phase of life that doesn't last forever. I'm reassured by older friends that on the other side of all this they feel more like themselves and less interested in what others think of them."
[Mid-life] is like driving a really good car and getting into a high gear – really motoring – Clover Stroud
By contrast, the British author Clover Stroud, herself a Gen-X woman, is wary of this notion that, as we age, we need not be concerned about what others think of us. As she tells BBC Culture over the phone: "I really dislike that poem about wearing purple". (The poem is Warning by Jenny Joseph, best known for its opening lines: "When I am an old woman I shall wear purple / With a red hat that doesn't go, and doesn't suit me.") As Stroud puts it: "It's important not to care but I don't agree with this mistaken idea about being a batty hippy in purple, wafting about in eccentric clothes. As I age, I still want to be the powerful person that I am."
Stroud, 46, who is still in the midst of parenting young children, has written two memoirs, The Wild Other and My Wild and Sleepless Nights. Her next book, out in 2022, will be about bereavement. "I have a huge attachment to our generation, the rave generation. After the 1980s there was a strong desire for connection with other human beings, cutting across the classes. We didn't have the sense of status and class of the previous generation, or the generations that came after, I think. It was hedonistic and good fun, and an almost ritualised way of being with other people, a kind of group joy that was profound."
So how does she see this generational mindset playing out in middle age? "I hope that what it will mean is we'll be able to embrace and fully move into mid and late life with a greater sense of joy and ownership," she says. "Asserting our right to be visible, refusing to accept the invisibility of middle age. It's about attitude and confidence. Too much has been written about how awful middle age is. I love the fact that as I get older my life becomes brighter and more powerful, and that I have a more clearly defined sense of self with age." It is, in Stroud's view, a good moment for a woman to reach middle age. "Just as there's a feeling now that women's 20s and 30s are not defined by motherhood, we're moving away from the idea that women's fertility is central to everything. And I hope we'll see social change. It feels like it's on the horizon. I want to go into it running at full tilt." Reaching mid-life, is, she says, "like driving a really good car and getting into a high gear – really motoring."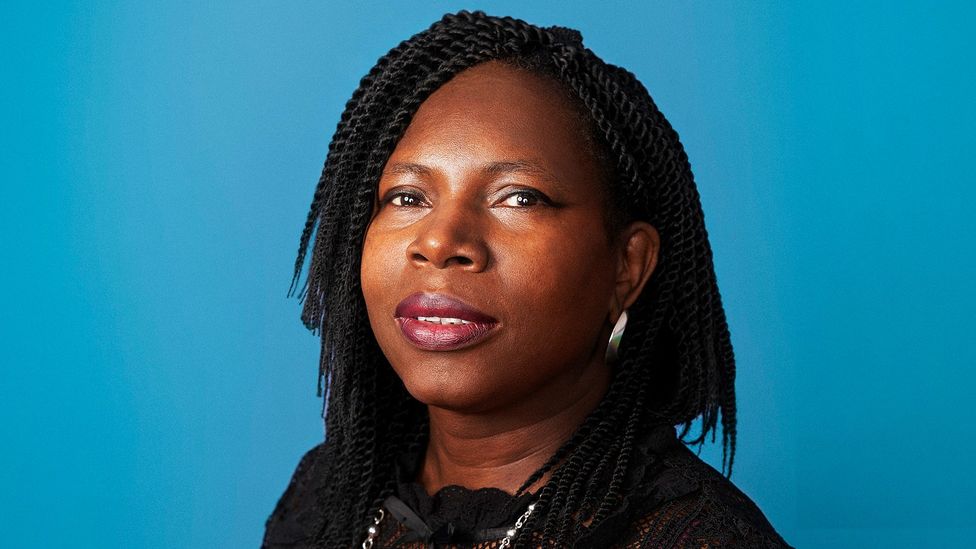 Rosanna Amaka's novel The Book of Echoes was shortlisted for the 2021 Christopher Bland Prize, which awards writers first published when they are over 50 (Credit: Doubleday)
There are certainly signs that mid-life women are becoming more outspoken and visible in cultural life, and that they are demanding change. Recent Booker Prize winner Bernardine Evaristo has called for more stories about – and by – more mature women to be published, telling inews: "There is a lack of older characters in British fiction. There is a tendency for too many books about young people. Even older writers are writing younger characters." There have also been recent calls for the Women's Prize age limit – which favours younger writers – to be scrapped. And the RSL Christopher Bland Prize is an annual award to a debut novelist or non-fiction writer who is first published at the age of 50 or over. On the prize's 2021 shortlist were several women's debuts, among them the remarkable novel The Book of Echoes by Rosanna Amaka, which follows two lives from the roots of slavery in Africa to a more contemporary 1980s South London. 
Change is very difficult, and transition is hard, and there's a forgotten army of women who are under-served – Eleanor Mills
And it's not just in the world of books that the theme is being addressed – organisations such as the School of Life have tackled the subject of resilience in midlife, and online support groups include Midlife Reinvention for Women and Thriving in Middle Age. Eleanor Mills, founder of Noon, a UK hub and media platform supporting mid-life women, tells BBC Culture: "Change is very difficult, and transition is hard. There's a forgotten army of women who are under-served. We're providing a new map for women in later life, as they're starting to move into their prime and discover their purpose and the next version of themselves." The Noon Book Club is a central element of the Noon offering, and is hosted by Sam Baker, podcaster and author of The Shift – How I (Lost and) Found Myself after 40 and You Can Too.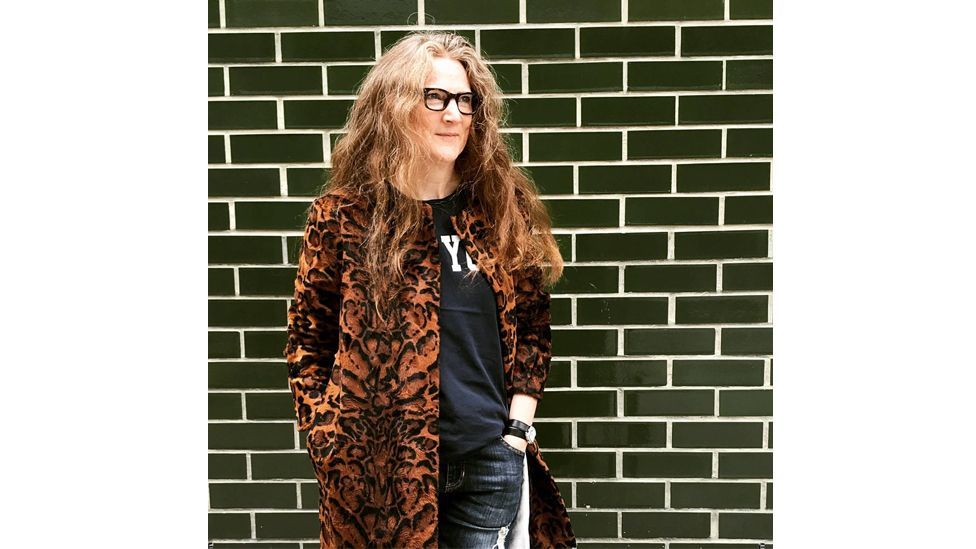 Author and podcaster Sam Baker runs the book club at Noon, a platform for mid-life women (Credit: Coronet Books)
For Baker, the best thing about mid-life is finally being comfortable in her own skin. "I'm more self-confident and I care a lot less. Or, more accurately, I am more judicious in what I care about." In The Shift, the author addresses the feeling of invisibility, particularly in a work context, that some middle-aged women struggle with. She says: "When I wrote my memoir-come-manifesto The Shift it was largely borne out of frustration that so many women felt 'invisibled' as they approached their mid-to-late 40s and beyond. I know I did… Where, for instance are the black women over-40s' stories? Where are their voices? We learn by listening to other people's stories, and the stories we were being told were very one note. The more we hear other women's stories, the more we can make sense of our own." And the more, perhaps, we may come of age.
Love books? Join BBC Culture Book Club on Facebook, a community for literature fanatics all over the world
If you would like to comment on this story or anything else you have seen on BBC Culture, head over to our Facebook page or message us on Twitter.
And if you liked this story, sign up for the weekly bbc.com features newsletter, called The Essential List. A handpicked selection of stories from BBC Future, Culture, Worklife and Travel, delivered to your inbox every Friday.