After 20 years at the top, Franzen is celebrated and scorned in equal measure. As he returns with a new book, Crossroads, John Self examines his contentious appeal.
S
Sometimes it seems like there are two people called Jonathan Franzen: the successful, acclaimed novelist, and his evil twin. This can be the only explanation for why he polarises otherwise like-minded people – that gentle subset of humanity we call readers – in a way that even Donald Trump or Meghan Markle can't. As his new novel Crossroads is published, the battle is on once more.
More like this:
– What happened when Gen X grew up
– Literature's most misunderstood icon?
– The best books of the year so far
Which world do you live in? The one where Franzen is a striding colossus of contemporary fiction, "a literary genius for our time" (The Guardian), "the novelist for our times" (Time), author of books such as Freedom, "a Great American Novel for our time" (Daily Telegraph) and The Corrections, "a moving epic for our time" (New York Magazine)? (Everyone agrees, it seems, that he is for our time.)
Or do you live in the world where Jonathan Franzen is not just a bad writer ("the plot here seems contrived and the characters fail to engage" – Kirkus) but a benchmark for everything that is wrong with modern literature? That is, the world critic Lauren Oyler evoked when, in a review of Torrey Peters' novel Detransition, Baby for the London Review of Books in May, she said: "The naughtiest thought I had while reading it is that the book recalls the work of Jonathan Franzen. Among young writers online, this is more controversial than any sex thing you can come up with". The world where, if Zadie Smith really did find The Corrections "impossible to dislike", she wasn't trying hard enough?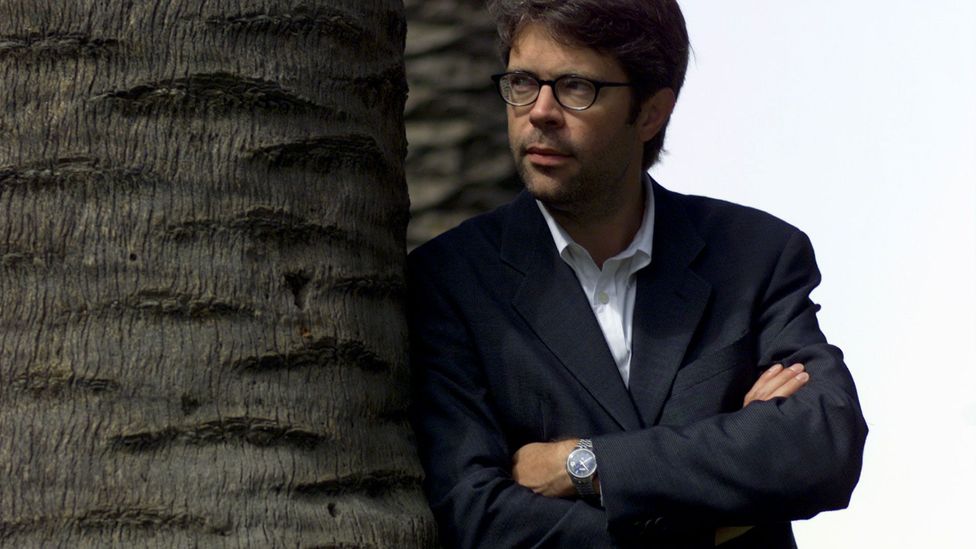 After two novels which sank without trace, Franzen broke out in 2001 with family saga The Corrections (Credit: Getty Images)
If Oyler is right that it's young people who disdain Franzen and all his works, then the trend is set, and his days are numbered. But wait, stop. Let's go back. When did the balance tip against him? When did Jonathan Franzen lose his cool?
The making of a literary juggernaut
The truth, perhaps, is that he was never that cool in the first place, or, at least, that his time in the unshadowed sun was brief. A new Franzen book wasn't always a big deal, and by the mid-1990s he had published two novels, The Twenty-Seventh City and Strong Motion, to what he called, in his essay Why Bother? from his collection How to Be Alone, "the silence of irrelevance".
All that changed with his third novel, The Corrections, which had built up such juggernaut momentum in industry buzz and publicity that even publication a week before the US terror attacks on September 11 2001 couldn't halt it. The Corrections was a big, ambitious book: a family saga and a critique of modern America in one, but even as he rose into the light, Franzen was making trouble for himself. Oprah Winfrey, one of the twin peaks of celebrity literary endorsement in the US along with Barack Obama, had added The Corrections to her book club, guaranteeing many more sales, but Franzen whisked it away, fearful that Oprah's sticker on his cover would deter male readers.
Some critics were saying not (just) that Franzen's books were bad fiction, but that they were bad in essence or spirit, consumed with a corruption that could not be fixed
Nonetheless, for The Corrections, and its successors Freedom (2010) and Purity (2015), the media coverage rolled in: though while the reviews for The Corrections were mostly raves, enthusiasm seemed to decline with the later books. Why should this be? Well, the later books were more of a mixed bag, to be sure, but Franzen was also starting to look not like a writer "for our time", but a man out of time. Those fat family epics, the multi-level social novel, especially when written by middle-aged white men, were a thing of the past: from the era of Updike, Wolfe and peak-period Irving.
But more than this, some critics were saying not (just) that the books were bad fiction, but that they were bad in essence or spirit, consumed with a corruption that could not be fixed. On Purity, Curtis Sittenfeld criticised the "tedious stereotypes embodied by the female characters" and the number (six) of male characters who "experience homicidal urges toward their mothers, wives and paramours". Some, like Emily Gould in Vanity Fair, see Franzen's books as representative of a gilded white male literary presence – "the Jonathans" – to be deplored, and speak darkly of Franzen's "primal sin". And others, like his arch-nemesis Jennifer Weiner abhor the media coverage he hoovers up (while contributing to it themselves).
But as those last points suggest, increasingly it's not Franzen's books that get people's backs up, but what he gets up to off the page. He gives interviews where he talks about how "I don't have very many black friends", or mulls adopting an Iraqi orphan. He offers Rules for Writing ("1. The reader is a friend, not an adversary, not a spectator") that result in other authors responding with "I have broken every single one of these rules" and "ignore this nonsense", which I don't think happened when cuddly Kurt Vonnegut did the same. He disdains social media: "Twitter is unspeakably irritating. Twitter stands for everything I oppose," he infamously declared at a 2012 book reading.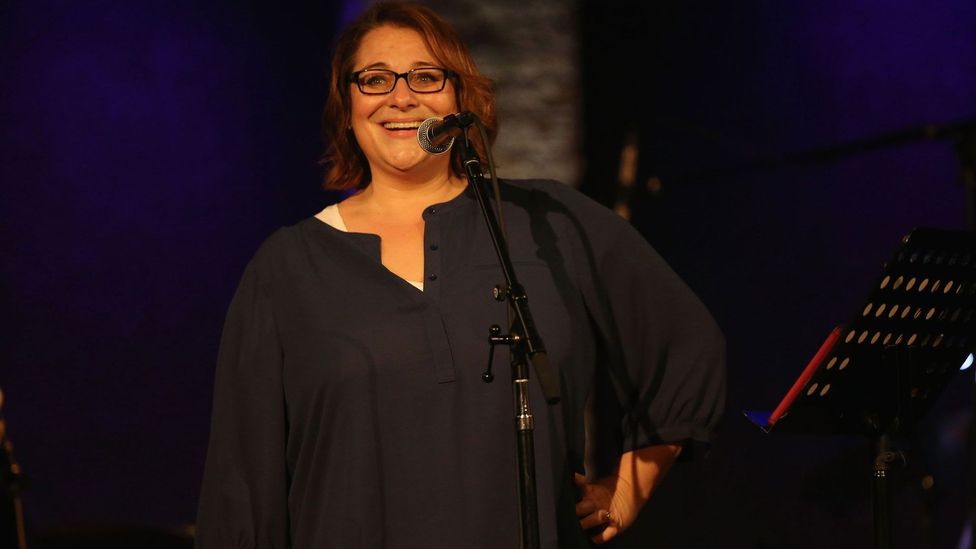 In 2010, fellow novelist Jennifer Weiner called out the amount of media coverage he generated, describing it as a "Franzenfrenzy" (Credit: Getty Images)
Ah – isn't that last point the biggest part of the problem? Franzen is the opposite of the modern, well-behaved author, who signs up to Twitter (or, for the scaredy-cats, Instagram), makes themselves available to readers, and studiously ignores Goodreads hatchet jobs. His interventions on topics from climate change to social media make him a public author, yet he remains inaccessible to his readers, except on the page. Nor does he see reading as a social, book-clubbish activity: just check out the titles of his literary essay collections: first How to be Alone; then Farther Away; all the way to The End of the End of the Earth.
When he doesn't attract loathing, he attracts mockery, not least in the UK, where, during a launch event for Freedom, a prankster stole Franzen's glasses from his face and held them to ransom. But what does he expect, with pompous one-word titles like Freedom and Purity, not to mention the grandiose, asking-for-it title for his new, planned trilogy (of which Crossroads is the first part): A Key to All Mythologies?
What 'Franzenfreude' tells us
In some respects, what has been called Franzenfreude is a symptom rather than the condition itself. He represents a divergence in how people read today. For some, his fiction is both all-inclusive and a brilliant exercise in language, showing us the world not as we would like it but as it is. For others, his books are morally suspect for their weak female characters or failure to make clear a moral position when characters misbehave. Franzen might consider that to be "overt didacticism" or "moral simplicity", two of the qualities he considers his work to be "an active campaign against," as he put it in his essay On Autobiographical Fiction from Farther Away. Accordingly, one of his favourite novels is Christina Stead's morally murky The Man Who Loved Children, a book that, as he says in another Farther Away piece, The Greatest Family Ever Storied, "accept[s] what we would call 'abuse' as a natural feature of the familial landscape, and a potentially comic feature at that". Still others may fall between the positions, reading him as a sort of literary guilty pleasure.
What will remain of a writer, when all else is gone, is the work, as Franzen knows, just as he knows how fallible he is
But often the criticisms levelled against Franzen are overreach – in the final paragraph of her Vanity Fair piece, Gould acknowledges that Franzen's fiction is "really great" – or just a misunderstanding of the humour of a writer who doesn't use emojis or exclamation marks. The Key to All Mythologies, for example, is a reference to the unfinished book of the same name by the pompous scholar Edward Casaubon in Middlemarch: it is not an example of literary hubris and self-delusion, but a commentary on it. It's a joke!
And the problem is that the further we get from the books, the more irrelevant our complaints become. What will remain of a writer, when all else is gone, is the work, as Franzen knows, just as he knows how fallible he is. That is why, he notes in Why Bother?, one of "the books on which [his] faith in literature rests" is William Gaddis's novel The Recognitions, a passage of which he quotes:
"What is it they want from the man that they didn't get from the work? What do they expect? What is there left when he's done with his work, what's any artist but the dregs of his work, the human shambles that follows it around?"
It's hard to make the charges against Franzen stick when he acknowledges his fallibility. He sort-of apologised for rejecting Oprah's book club invitation, and she invited him back for Freedom (this time he accepted). As for Sittenfeld's objection to the treatment of women in his books, he acknowledged the same issue himself in On Autobiographical Fiction, when he noted how his wife "asked me, fairly enough, why my main female characters kept getting killed or severely wounded by gunfire".
How his latest reinforces his reputation

And remembering the distinction between the books and the man brings us back to why we're talking about Franzen in the first place: his new novel Crossroads. Is it "really great"?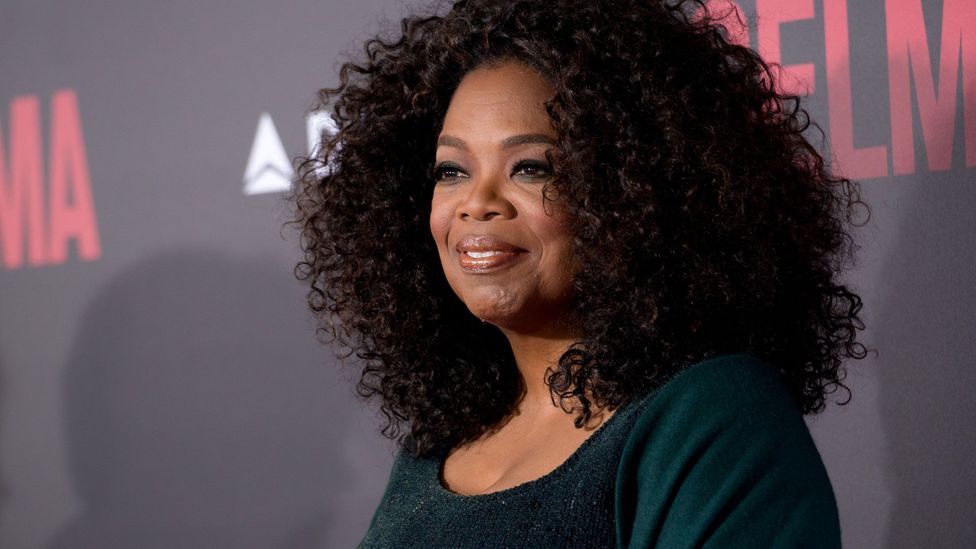 Franzen fell out with Oprah Winfrey over his reaction to The Corrections' endorsement by Oprah's Book Club – but they later made peace (Credit: Getty Images)
The answer is: pretty much. Like The Corrections, Crossroads is a full-blown family story, this time set around five members of the Hildebrandt family in the early 1970s and the Chicago church of which father Russ is a pastor. Franzen cycles, with typical panache and aplomb, between the minds of Russ, his wife Marion, and their three eldest children Perry, Becky and Clem.
The Hildebrandts must be Franzen's most messed-up family yet, and Franzen weaves in and out of their stories, dispensing lots of drugs, a fair amount of sex and even a little rock 'n' roll to any character who catches his godlike eye. And as in the best family sagas, everyone has a secret: mother Marion is still mooning over her first, lost love; dad Russ has his eye, and whatever else he can get, on attractive parishioner Frances; Perry is dealing drugs; Clem wants to fight in Vietnam; and Becky has just experienced a life-changing moment.
There are elements of his new novel that will only reinforce his reputation among some as the writer who doesn't know when to say no
It's in the conflicts – both internal and external – caused by these secrets that Franzen shows his strength, with fireworks of fights extending over dozens of pages, and scenes showing where the characters came from made as gripping as finding out where they're going. But in all this sweep, the details don't get lost, from a paragraph on the psychology of second-hand car sales to a moment of winking self-awareness – Franzen knows there are readers who consider him old hat, whatever he writes – as we are told Russ's church's trendy attempts to appeal to young people "signified only obsolescence".

This being a Franzen novel, it is of course a bit too long, with some of Russ and Marion's backstory, where they meet while doing volunteer work in a Navajo Nation reservation, feeling tacked on. If only this very good 600-page novelist could bring himself to be a brilliant 400-page novelist! And there are elements – such as imagining his way into the mind of a teenage girl thinking about "necking and petting and – coming" – that will only reinforce his reputation among some as the writer who doesn't know when to say no.

But Franzen, we suspect, wouldn't have it any other way. Like other too-big-to-fail novelists such as Martin Amis, he knows that controversial statements in interviews are all fed into the publicity mill, batted back and forth on social media. As one Twitter user put it: "Say what you will about Jonathan Franzen but he's great at getting everyone on Twitter to talk about him without actually being on it, meaning he's better at Twitter than all of us". Even for those who hate him, Franzen provides essential ballast against which they – Lauren Oyler's "young writers" – can measure themselves, the cuttlefish bone on which they sharpen their beaks. Whether we think him an angelic writer or a demonic presence, we all need him. Long live the Franzen twins.

Crossroads by Jonathan Franzen (Harper Collins) is published on 5 October

If you would like to comment on this story or anything else you have seen on BBC Culture, head over to our Facebook page or message us on Twitter.

And if you liked this story, sign up for the weekly bbc.com features newsletter, called The Essential List. A handpicked selection of stories from BBC Future, Culture, Worklife and Travel, delivered to your inbox every Friday.

;