May sees the release of the much-delayed Top Gun sequel, a documentary to celebrate the Queen's Jubilee and two chilling horrors about children with superpowers.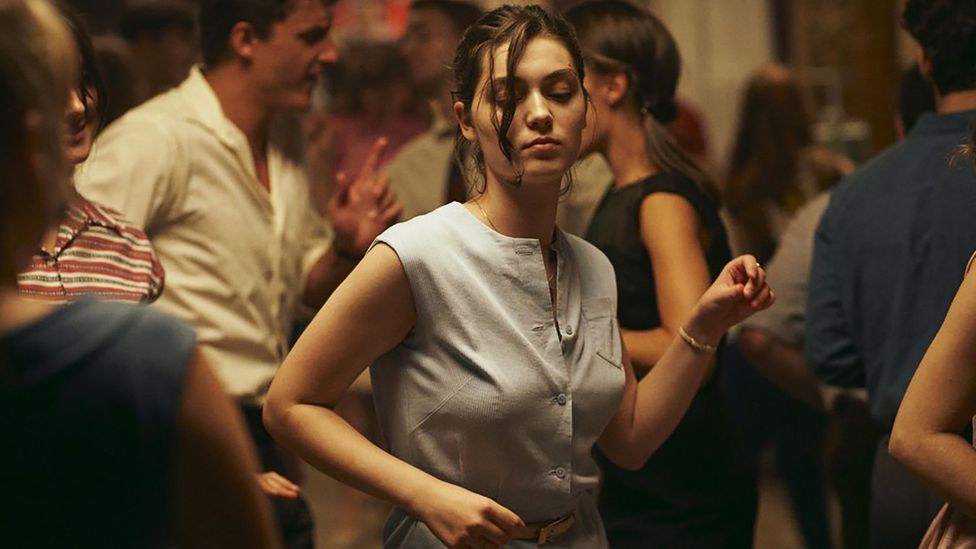 1. Happening
Audrey Diwan's compelling drama is set in France in 1963, but the subject matter is as topical as it ever was. Based on a memoir by Annie Ernaux, Happening (or L'événement, to use its French title) revolves around Anne (Anamaria Vartolomei), a promising working-class student. After she becomes pregnant following a one-night stand, she is determined to have an abortion, despite the procedure then being outlawed in France. But she soon realises no one will help her, and quite a few people will stand in her way. The winner of the top prize at last year's Venice Film Festival, Happening "captures the wrenching loneliness that can come with terminating an unwanted pregnancy", says Shirley Li at The Atlantic, "and how judgement of such a choice can be even more crushing than the possibility of breaking an unjust law."
Released on 6 May in the US and Canada, and on 26 May in Denmark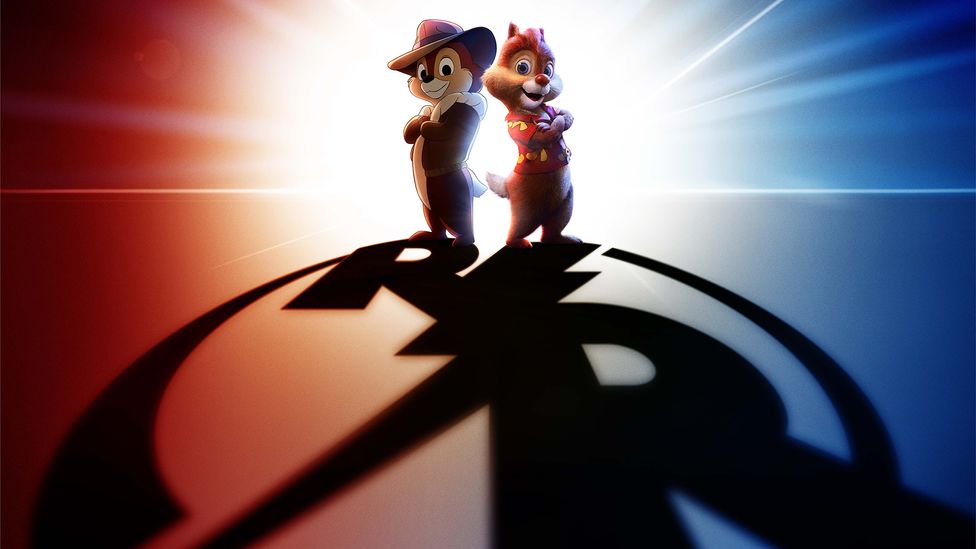 2. Chip 'n Dale: Rescue Rangers
Chip 'n Dale: Rescue Rangers was a late-80s and early-90s Disney Channel series about two chipmunks who ran their own detective agency. Their speciality: cases "too small" for the police to solve. Considering how lucrative the nostalgia market is, it's no surprise that the crime-busting chipmunks now have their own feature film on Disney+, 30 years after the series ended. It's no surprise, either, that the animated characters have been placed in a live-action setting, just as Tom and Jerry were in their 2021 film. What is surprising is that Chip and Dale (voiced by John Mulaney and Andy Samberg) are no longer detectives, but washed-up actors who starred in the TV series decades ago. Directed by Akiva Schaffer (Pop Star: Never Stop Never Stopping), the film is a postmodern, self-referential adventure with a cameo appearance from Roger Rabbit, and jokes about reboots and different animation styles. A smug travesty... or the new Who Framed Roger Rabbit? 
Released on Disney+ on 20 May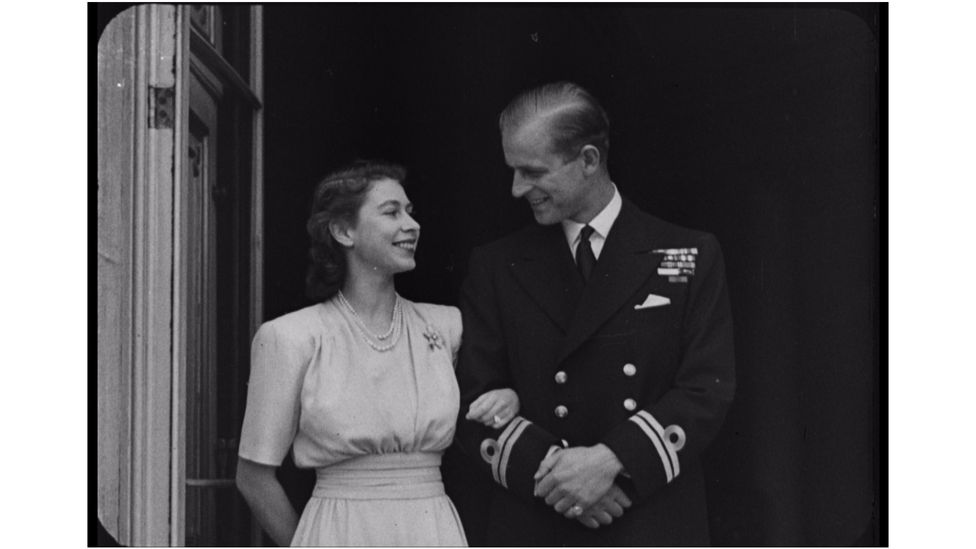 (Credit: Signature Entertainment)
3. Elizabeth: A Portrait in Parts
Released to coincide with the Queen's Platinum Jubilee celebrations, Elizabeth: A Portrait in Parts is a documentary about the 96-year-old monarch's 70-year reign. That would be an intimidating subject for most film-makers, but Roger Michell, who died last year, had just directed Nothing Like a Dame, featuring Judi Dench, Maggie Smith, Joan Plowright and Eileen Atkins, so he had experience with titled British national treasures of a certain age. "Couched in fondness and gentle irreverence, his impressionistic archive footage documentary offers whimsical reflections on a lifetime of duty and service," says Allan Hunter at Screen International. "It presents a wistful remembrance of seven decades of prime ministers and parades, parties and premieres, portraits painted, garden parties attended, plaques unveiled and trees planted." 
Released on 27 May in UK cinemas, and 1 June on Prime Video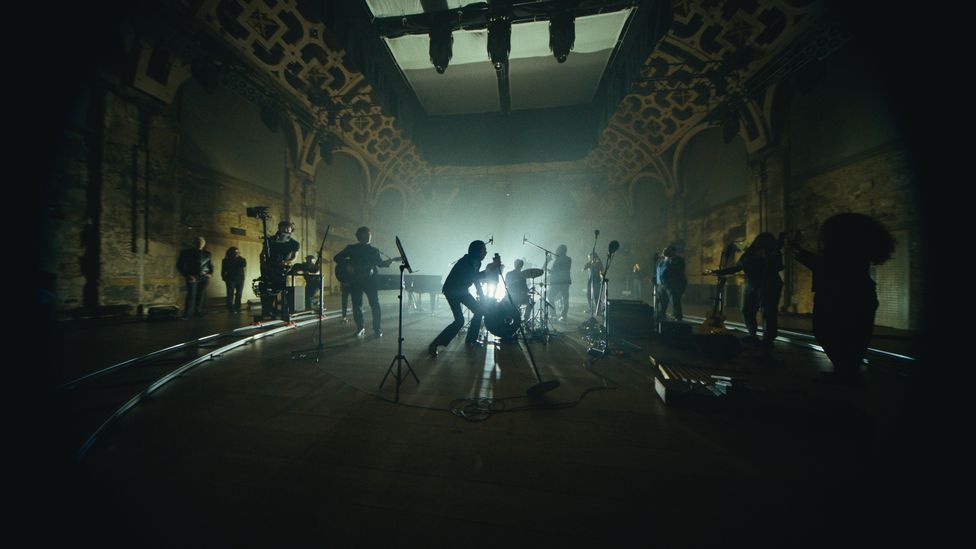 4. This Much I Know to Be True
Andrew Dominik, the director of The Assassination of Jesse James by The Coward Robert Ford, has already made a documentary about Nick Cave: One More Time with Feeling, which was released in 2016. Six years on, the sequel is a performance film in which Cave and his multi-instrumentalist right-hand man, Warren Ellis, run through some yearning ballads from their last two albums, Ghosteen and Carnage. The performances are spellbinding, but the documentary is just as entertaining in the interludes between songs, in which Cave talks with affectionate exasperation about Ellis's mad-professor musical arrangements and shows off a set of ceramic figurines he has sculpted of the Devil. "It's his [Dominik's] obvious respect for them as artists that makes both of his Cave music docs so satisfying," writes David Rooney in The Hollywood Reporter, "beguiling in their sound, of course, but no less so in their breathtaking visuals and their rivetingly intimate personal access."
Released internationally on 11 May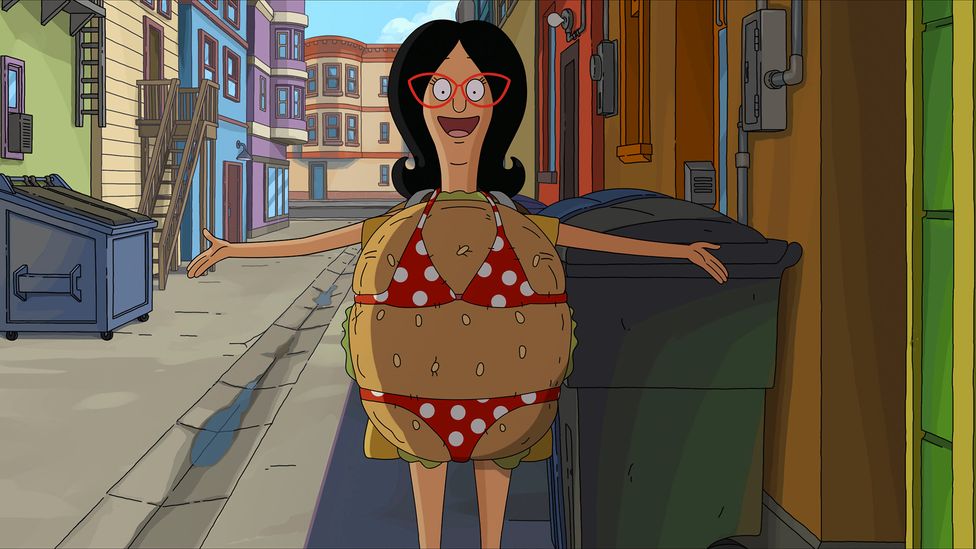 (Credit: 20th Century Studios)
5. The Bob's Burgers Movie
After 12 seasons and more than 200 episodes, the much-loved animated sitcom finally makes it to the big screen. (Actually, that's not a ridiculously long wait – The Simpsons had been going for 18 years before it got its own spin-off film). In The Bob's Burgers Movie, a huge sinkhole opens in the street in front of the Belcher family's fast-food restaurant, so the intrepid children (voiced by Dan Mintz, Eugene Mirman and Kristen Schaal) investigate. Loren Bouchard, the series' creator, promises a "musical comedy mystery adventure" that retains the programme's warmth and quickfire humour. "We talked about [streaming] as it pertains to the movie," he told Entertainment Weekly, "[but] Bob's is already on TV... we're excited about Bob's the movie being seen in the theatre, in the dark with other people, because that's something we've never been able to do before. That's the main course that we're delivering to people, in this case."
Released internationally on 27 May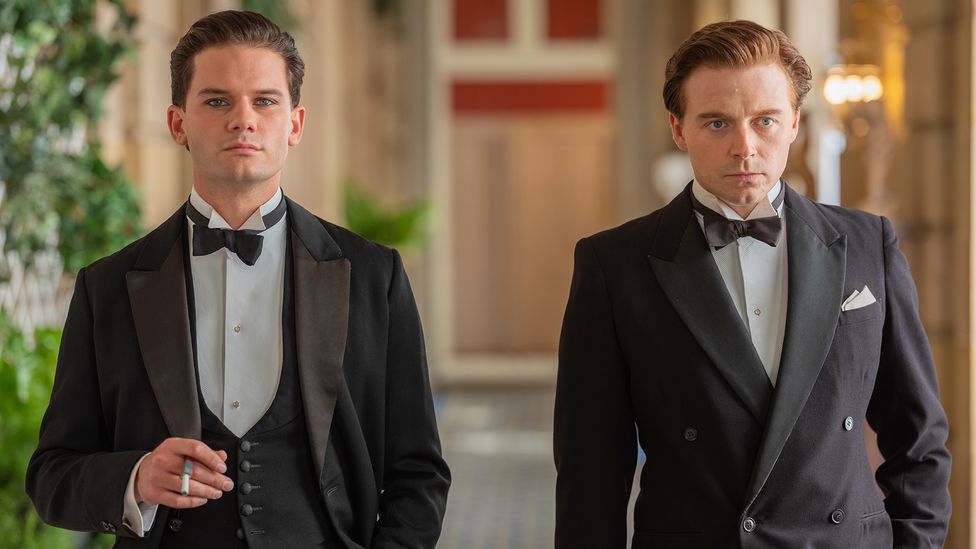 (Credit: Vertigo Releasing)
6. Benediction
In the opening scenes of Benediction, Siegfried Sassoon goes to France to fight in World War One. It is a war "he will survive, but never escape," writes David Ehrlich of Indiewire. Terence Davies' sensitive biopic covers Sassoon's fame as a writer, his brief meeting with the World War One's other leading poet, Wilfred Owen (Matthew Tennyson), and his relationship with Ivor Novello (Jeremy Irvine), among other men, at a time when homosexuality was illegal. Jack Lowden stars as the young Sassoon, and Peter Capaldi plays his older self, in a drama that has been hailed as one of the veteran writer-director's finest accomplishments. "Davies has once again made a film that feels like the work of someone flaying their soul onscreen," says Ehrlich. "This is a film that trembles with a need for redemption that never comes, and the urgency of that search is palpable enough that you can feel it first-hand."
Released on 13 May in Ireland, 20 May in the UK, and 3 June in the US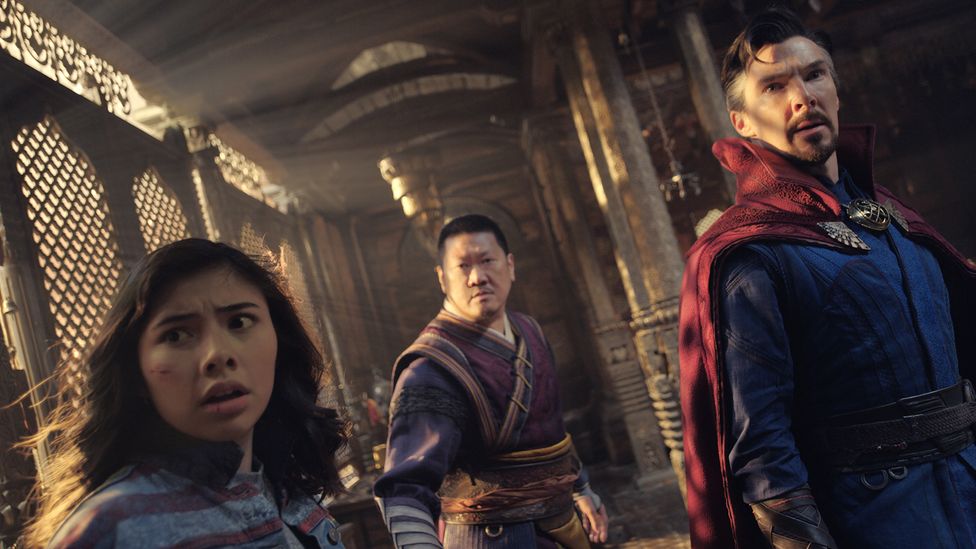 7. Doctor Strange in the Multiverse of Madness
Marvel's latest blockbuster has the Sorcerer Supreme (Benedict Cumberbatch) venturing beyond our own universe and into countless other realities, where he and Scarlet Witch/ Wanda Maximoff (Elizabeth Olsen) meet various versions of themselves. The film's director, Sam Raimi, is best known for The Evil Dead, and the Spider-Man trilogy starring Tobey Maguire, so who better to put horror and superheroes into one film? DSITMOM is "spooky at some times and scary at others," Raimi told Fandango. "It's unknown what you'll find in the multiverse. It's within that unknown that suspense and darkness exists... Plus, Doctor Strange in the comics has always dealt in universes and dimensions that were quite spooky, so we tried to bring some of that into this film."
Released internationally on 6 May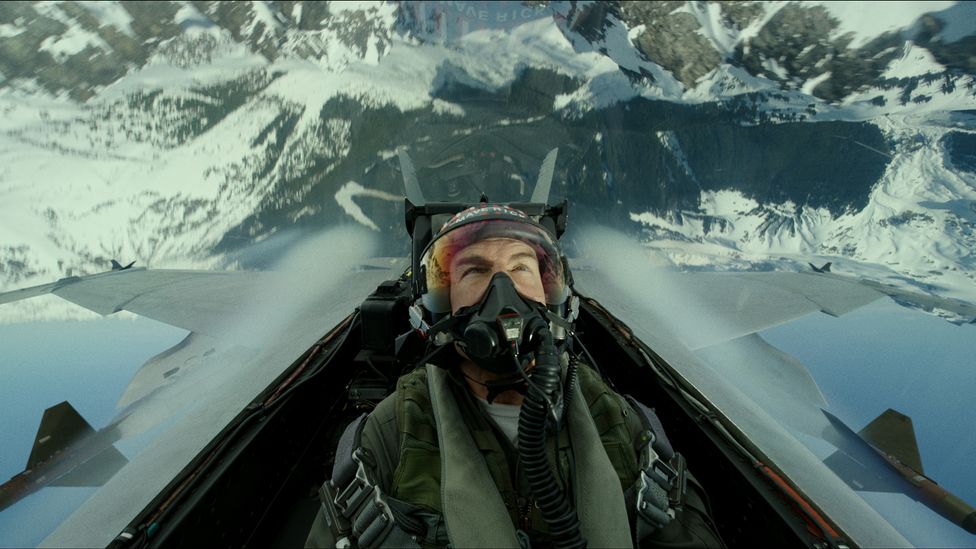 (Credit: Paramount Pictures)
8. Top Gun: Maverick
It's been delayed and delayed and delayed again, but Top Gun: Maverick is flying into cinemas at last, exactly four years after shooting began in May 2018. In the first Top Gun film, which came out back in 1986, Tom Cruise starred as Pete "Maverick" Mitchell, a fighter pilot in the US Navy. All these years later, Mitchell is given the job of training a new batch of pilots, including "Rooster" Bradshaw (Miles Teller), the bitter son of his old buddy "Goose", who was killed in Top Gun. Val Kilmer is back as "Iceman" Kazansky, now a four-star general, and Jon Hamm joins the cast as an admiral called "Cyclone", so maybe the film will explain why Navy pilots all have superhero nicknames. Probably not, though. What we can expect are lots of vertigo-inducing supersonic flight sequences, and magazine-worthy shots of Cruise on the runway in his Aviator shades. Altogether now: "I feel the need, the need for speed."
Released internationally on 27 May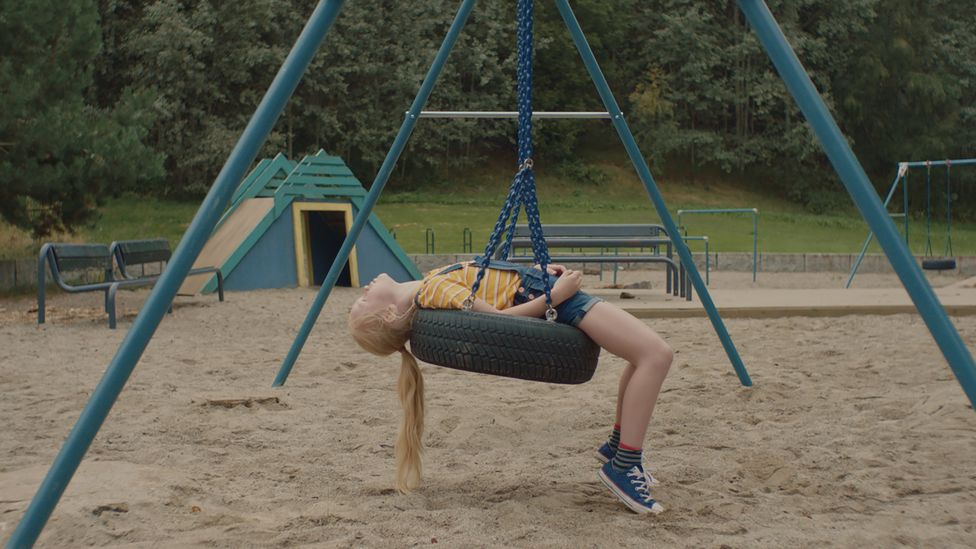 (Credit: Signature Entertainment/ Mer Film)
9. The Innocents
In this spine-tingling Norwegian chiller from Eskil Vogt (co-writer of the Oscar-nominated The Worst Person in the World), nine-year-old Ida (Rakel Lenora Fløttum) moves with her autistic big sister Anna (Alva Brynsmo Ramstad) to a high-rise estate beside a forest. She is pleased to meet two resident children, Ben (Sam Ashraf) and Aisha (Mina Yasmin Bremseth Asheim). But the four new friends start to develop telepathic and telekinetic powers. Michael Gingold at Rue Morgue says that The Innocents is "the most chilling, deeply unsettling horror film so far this year, evoking psychological disturbances that will crawl around in your mind for a while after you see it. Yet it is also, in certain ways, one of the most subtle ... [in that] it eschews big effects blowouts and showy filmmaking tricks in favour of getting to the emotional core of the subject."
Released on 5 May in Singapore, 13 May in the US, and 20 May in the UK and Ireland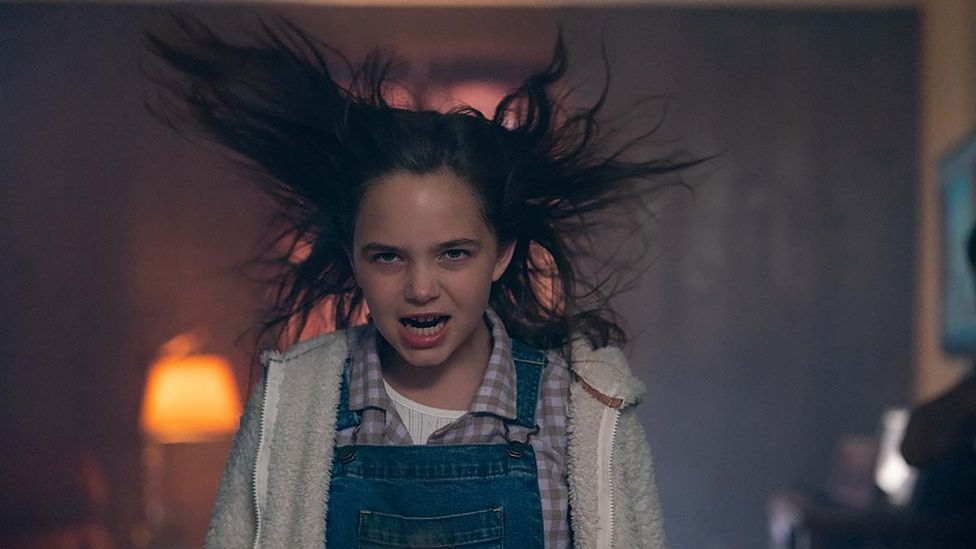 (Credit: Universal Pictures)
10. Firestarter
One of two horror films about psychic-powered children to be released this month, Firestarter is adapted from Stephen King's 1980 novel, and produced by Blumhouse (Paranormal Activity, Get Out). It's the story of Charlene "Charlie" McGee (Ryan Kiera Armstrong), a girl with "pyrokinesis": whenever she gets upset, things burst into flames. The previous adaptation came out in 1984, with Drew Barrymore in the title role. But the new film's director, Keith Thomas, believes that there was room for improvement. "The book's super rich," he told ComicBook.com. "There's a lot of stuff that's in the book that isn't in the original film... I feel like there's a visceral quality to the story that I didn't see in the 80s version, a rawness that I think is there in the book."
Released internationally on 13 May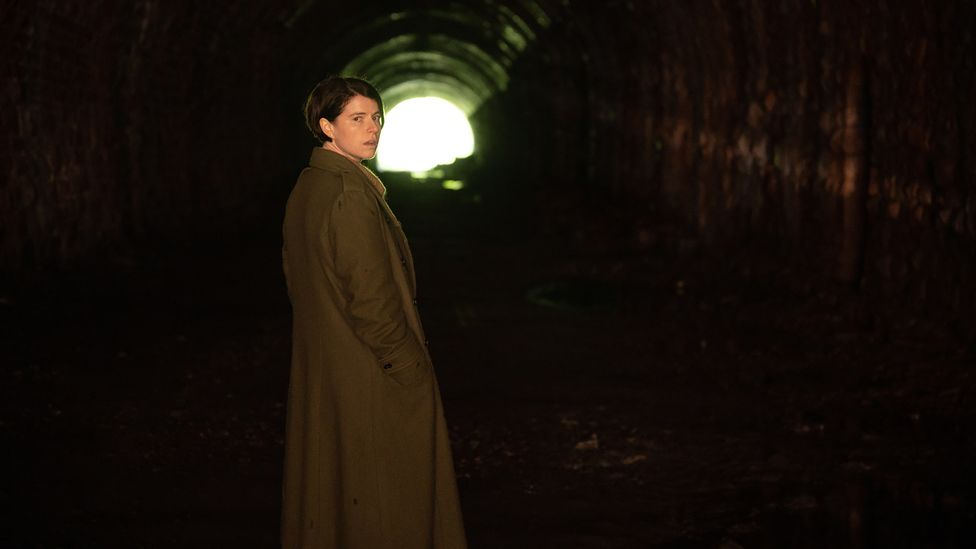 11.  Men

Alex Garland, the writer-director of Annihilation and Ex Machina, and the screenwriter of Sunshine and 28 Days Later, moves away from science fiction and into folk horror. "It's the horror of rural England," Garland tells Empire. "It's certain kinds of churches, certain kinds of forest – the shadows within dark green." Jessie Buckley stars as a young widow who goes on holiday to a village in the countryside after the death of her husband. The twist is that there don't seem to be any other women in the area – and all the local men are played by Rory Kinnear in a variety of different wigs. From Kind Hearts and Coronets to The Nutty Professor, it's the kind of gimmick that tends to be used in comedies rather than horror films. Can Garland's comment on toxic masculinity succeed in being more scary than silly?

Released on 20 May in the US and Canada, and on 1 June in the UK and Ireland

Love film and TV? Join BBC Culture Film and TV Club on Facebook, a community for cinephiles all over the world.

If you would like to comment on this story or anything else you have seen on BBC Culture, head over to our Facebook page or message us on Twitter.

And if you liked this story, sign up for the weekly bbc.com features newsletter, called The Essential List. A handpicked selection of stories from BBC Future, Culture, Worklife and Travel, delivered to your inbox every Friday.

;