Nigel Slater: Eating Together: Dumplings
Episode 1
1 June 2015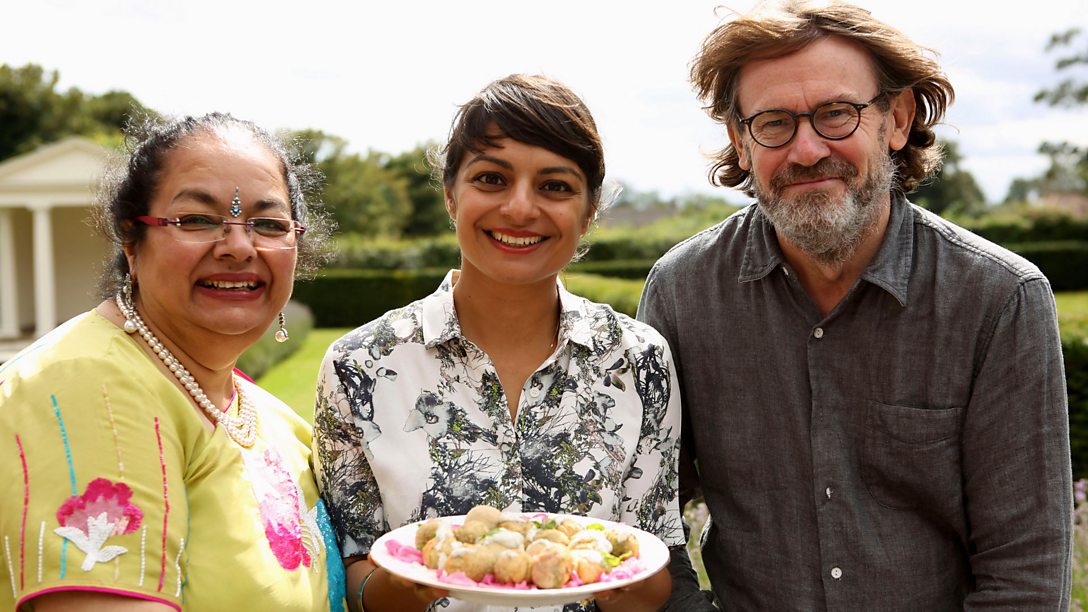 Nigel Slater: Eating Together
Dumplings
Nigel takes a tour of the diversity in modern British home cooking, starting with bite-sized gems from around the world that make a big impression.
From his classic suet dumplings that say old-fashioned Britain, his travels take him to Lincolnshire to meet Nita, whose recipes for pea kachori and lamb samosas have a profound personal significance.
He meets Rafael from Poland to learn the art of making pierogi, and Liz whose traditional ravioli keeps a little bit of Italy alive for her family in Bedford. As a thank you, Nigel cooks a recipe inspired by them all and invites them to a meal that puts all their dishes on one table.
Recipes from this episode