Nigel Slater: Eating Together: Soup
Episode 2
8 June 2015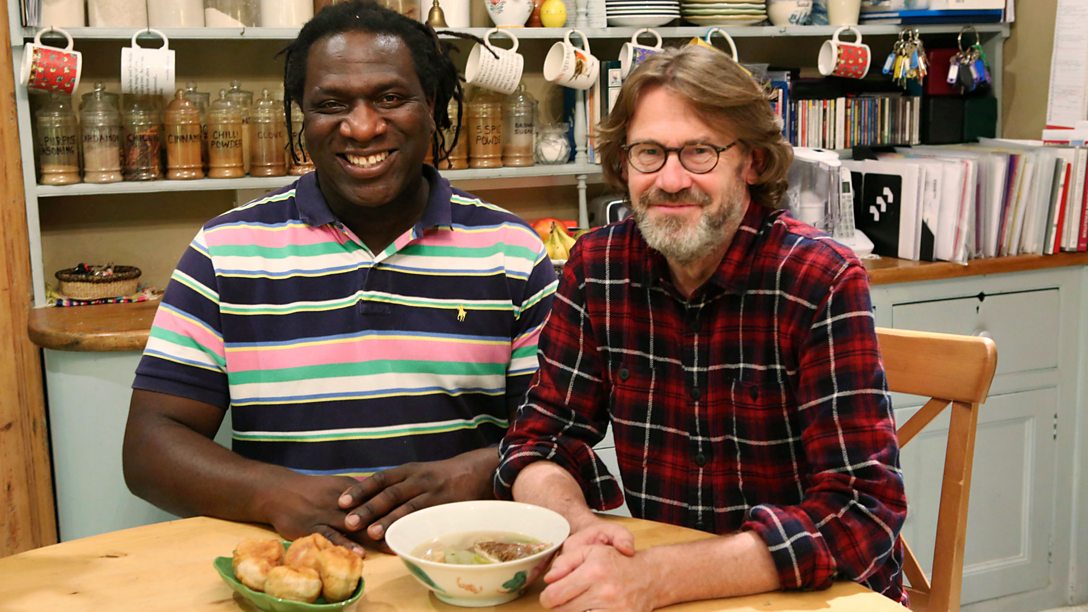 Nigel Slater: Eating Together
Soup
Nigel meets three of Britain's best home cooks to discover well-loved soup recipes that have come from around the world.
He meets Miles, whose mum brought her recipe for spicy fish tea with her when she moved to Trowbridge from Jamaica in the 1960s, and Sumiko, for a lesson in the art of Japanese miso soup. Finally, he heads to 87-year-old Regina's kitchen in Leeds to find out how she makes the Jewish classic chicken soup, joining her family for a Friday night Shabbat dinner.
As a thank you, Nigel brings them all together around a soup inspired by them all.
Recipes from this episode