Nigel Slater: Eating Together: Hotpots
Episode 4
22 June 2015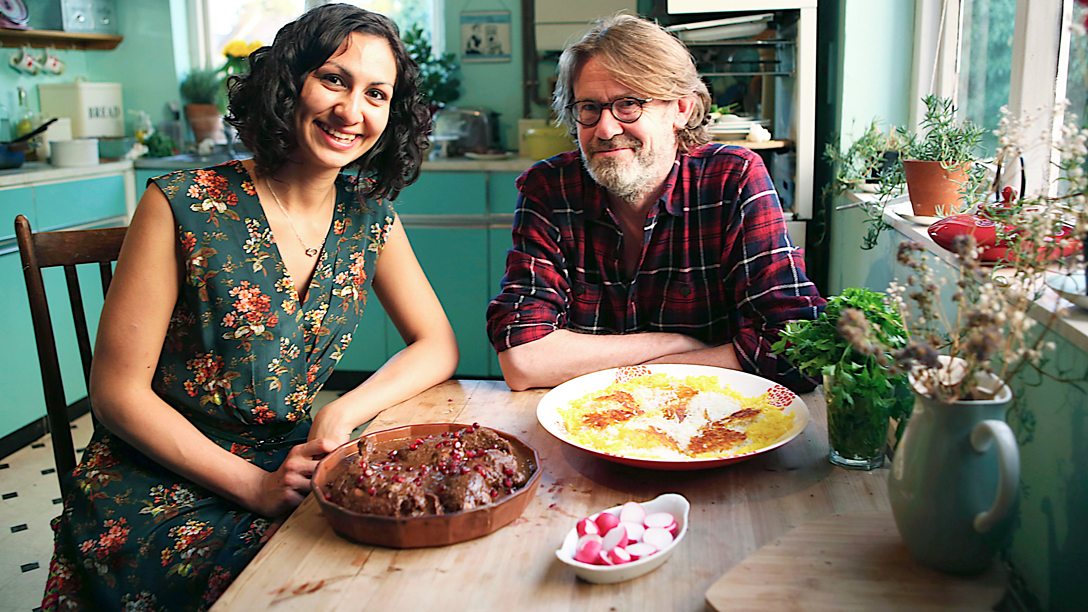 Nigel Slater: Eating Together
Hotpots
Nigel's tour of the flavours of Britain takes him from the old classic Lancashire hotpot to three melt-in-the-mouth one-pot dishes with origins from around the world.
He meets Yasmin, whose special Iranian fesenjoon takers her back to her childhood in Iran, he gets a lesson in Brazil's national dish feijoada from brothers Andre and Anderson, and he discovers the delicate flavours of a traditional Bangladeshi korma as he joins Enam and his family to celebrate Eid.
Inspired by their dishes, Nigel creates a luxurious bean hotpot bejewelled with beetroot and carrot.
Recipes from this episode