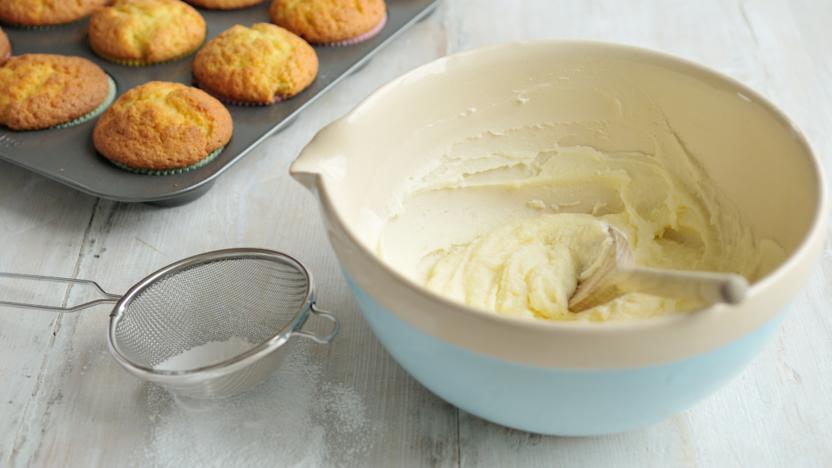 Preparation time
less than 30 mins
Cooking time
no cooking required
Serves
Makes enough icing for 1 medium cake or 12 fairy cakes
Use this simple buttercream icing recipe to decorate your birthday cakes, cupcakes and sandwich biscuits. Try adding a little food colouring gel for a splash of colour.
Preparation time
less than 30 mins
Cooking time
no cooking required
Serves
Makes enough icing for 1 medium cake or 12 fairy cakes
Method
Beat the butter in a large bowl until soft. Add half of the icing sugar and beat until smooth.

Add the remaining icing sugar and one tablespoon of the milk and beat the mixture until creamy and smooth. Beat in the milk, if necessary, to loosen the mixture.

Stir in the food colouring until well combined.
Recipe Tips
How to make buttercream icing with no lumps: If your icing sugar is a bit old and pebbly, sieve the icing sugar to eliminate any clumps as these will not dissolve in the butter icing.
Related Recipes
See more Easy cake recipes (31)