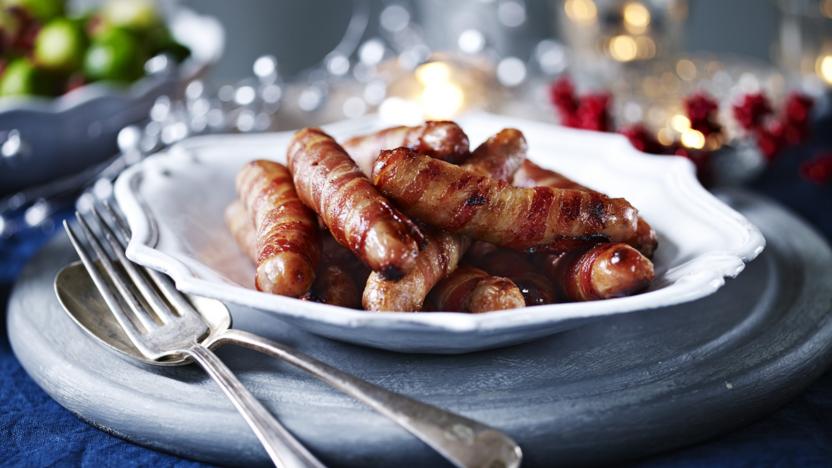 Preparation time
less than 30 mins
Cooking time
10 to 30 mins
Pigs in blankets are too delicious to be reserved for a one-off Christmas side dish - try them as a party snack or with roast chicken.

Preparation time
less than 30 mins
Cooking time
10 to 30 mins
Method
Preheat the oven to 200C/180C Fan/Gas 6.

Place the bacon on a chopping board, then using the side of the knife, stretch and flatten the bacon until about half as long again.

Cut each strip of bacon in half across, then wrap each piece around a chipolata, securing with cocktail sticks.

Place in a roasting tray and roast for 15 minutes until golden-brown and cooked through.