Pork fillet with honey and ginger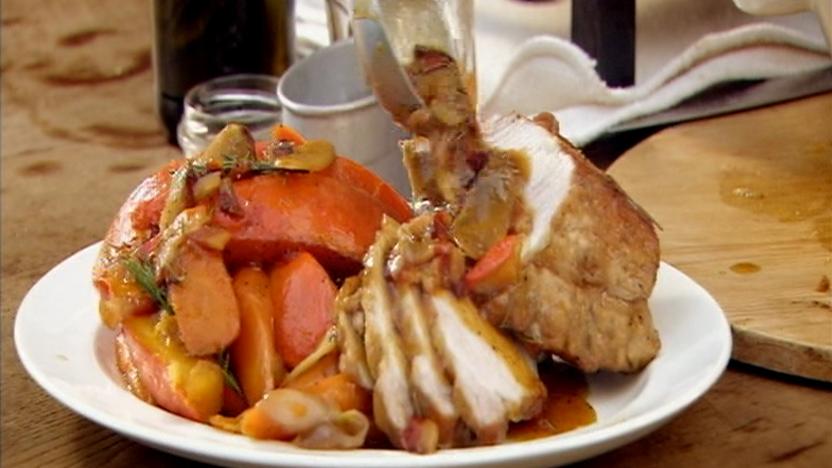 Preparation time
less than 30 mins
Cooking time
30 mins to 1 hour
This is a really simple way of cooking pork and the addition of honey and ginger gives the meat a flavoursome kick!
Preparation time
less than 30 mins
Cooking time
30 mins to 1 hour
Method
Heat the olive oil in a lidded saucepan and fry the pancetta until golden-brown. Remove from the pan and set aside. Fry the pork in the same pan used to cook the pancetta for 4-5 minutes, or until browned all over.

Add the garlic, honey and ginger and continue to cook over a medium heat until caramelised.

Add the carrots, parsnips, shallots, rosemary, cooked pancetta, stock and black pepper, cover with a lid and cook on a medium to low heat for 30 minutes.

Check the vegetables are tender, remove them and set aside.

Continue to cook for another hour, or until the meat is tender and cooked through. Remove the pork from the pan and set aside to cool slightly. Carve into thick slices.

Return the vegetables and the pork slices to the pan to heat through before serving.