Prosciutto and pesto chicken thighs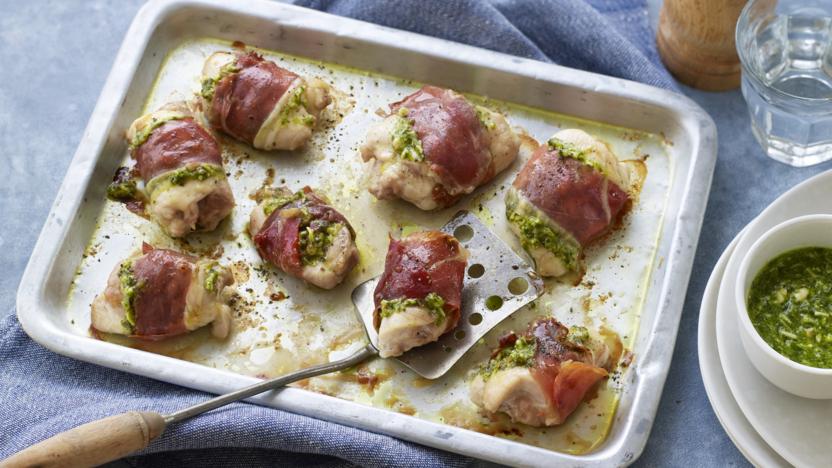 Preparation time
less than 30 mins
Cooking time
10 to 30 mins
This super-simple chicken thigh recipe needs just three ingredients. Serve with boiled new potatoes and green beans to make a complete dinner.
Preparation time
less than 30 mins
Cooking time
10 to 30 mins
Method
Preheat the oven to 200C/180C Fan/Gas 6.

Place the chicken thighs on a baking tray, skinned side-up. Place half a teaspoon of pesto on top of each thigh and wrap in a piece of prosciutto, folding it in so the seam is on the bottom.

Roast for 15–20 minutes, or until golden brown and cooked through. Serve with new potatoes and green beans.