Pumpkin pasta with rosemary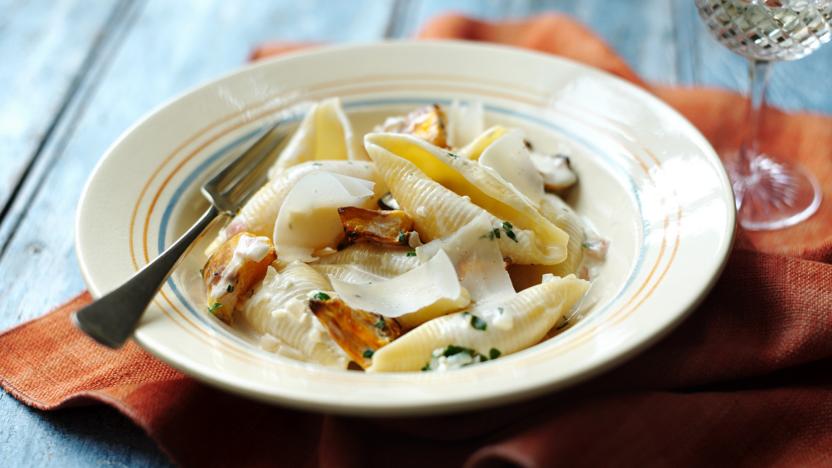 The combination of the pumpkin and rosemary work really well to make a truly scrumptious pasta.

Method
Preheat the oven 190C/170C Fan/Gas 5.

Peel and de-seed the pumpkin. Dice into 2.5cm/1in and place onto an ovenproof sheet.

Chop the rosemary and sprinkle over the pumpkin. Season and drizzle with olive oil.

Place in the oven and cook for 45 minutes.

Cook the pasta in plenty of salted boiling water as per instructions.

Chop the garlic and shallot, gently pan-fry in the butter for about 1 minute.

Add the mustard and wine, bring to the boil. Simmer for 2-3 minutes.

Add the lemon juice, seasoning, cream and finally the parsley.

Drain off the pasta and remove the pumpkin from the oven. Fold into the pasta in a bowl.

Pour over the sauce and mix together. Check seasoning. Serve in a bowl with the parmesan cheese over the top.
Related Recipes
See more Ways to use up pumpkin recipes (16)
See more pasta recipes (78)