Rhubarb and vanilla clafoutis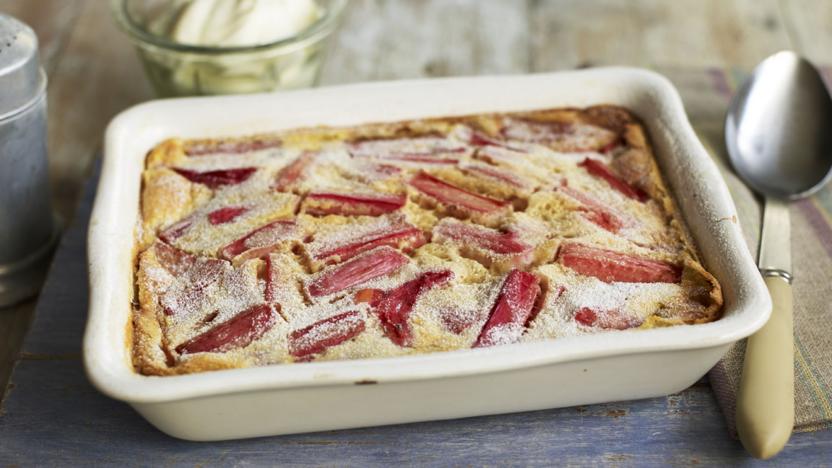 A nice twist on the French classic, add shocking pink stalks of rhubarb to jazz up this tender pudding-cake.
Ingredients
For the filling
For the batter
To serve
Method
Preheat the oven to 180C/350F/Gas 4.

For the filling, melt the butter over a medium heat in a frying pan. Add the rhubarb and one tablespoon of the granulated sugar and fry for two minutes. Remove from the heat and set aside.

For the batter, split the vanilla pod in half with a sharp knife and scrape out the seeds.

In a separate pan, place the milk, cream and vanilla seeds and pod over a medium heat and bring up to simmering point. Remove from the heat, then leave to cool for the flavours to infuse.

Whisk together the eggs in a mixing bowl until light and frothy, add the sugar and whisk until well-blended. Fold in the flour and gradually pour the milk and cream into the mixing bowl, removing the vanilla pod.

Butter a shallow ovenproof dish and lightly sprinkle with the remaining granulated sugar.

Place the rhubarb in the dish, pour in the batter and bake in the oven for 45 minutes, or until golden-brown and firm.

Serve straightaway with a dusting of icing sugar and crème fraîche, to taste.
Related Recipes
See more clafoutis recipes (4)