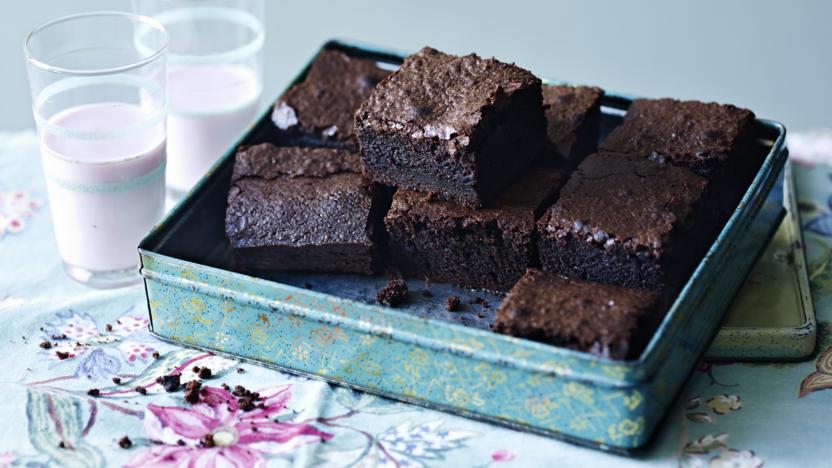 Preparation time
less than 30 mins
Cooking time
30 mins to 1 hour
An easy, yet truly delicious, chocolate brownie recipe that's everything you want in a brownie - fudgy, dark and chocolatey.
Preparation time
less than 30 mins
Cooking time
30 mins to 1 hour
Method
Heat the oven to 190C/375F/Gas 5. Line a 20x30cm/8x12in baking tin with baking parchment.

Gently melt the butter and the sugar together in a large pan.

Take off the heat and beat in the rest of the ingredients.

Turn into the baking tin and bake for 30-40 minutes until the top of the brownie is firm but the inside still feels soft.

Take out of the oven and cool in the tin. Cut into 5cm/2in squares when cool. Perfect with a cup of tea.
Related Recipes
See more chocolate brownies recipes (26)