Roast duck breast with rosti and cherry sauce
Preparation time
less than 30 mins
Cooking time
30 mins to 1 hour
Cherries make a slightly tart sauce to set off the richness of the duck. Plums would work well in their place.

Preparation time
less than 30 mins
Cooking time
30 mins to 1 hour
Ingredients
For the rosti
For the duck
Method
Preheat the oven to 200C/400F/Gas 6.

For the rosti, place the grated potatoes into a clean tea towel and squeeze out any excess water.

Place the potatoes into a bowl with the crème fraîche and egg yolk, season well with salt and freshly ground black pepper and stir to combine.

Heat an oven-proof frying pan until medium hot then add the butter. Place two 7.5cm/3in metal rings into the pan, spoon the potato mixture into the rings and press down well with the back of a spoon.

Cook for 3-4 minutes until golden-brown, then turn over, press down again and cook until golden-brown on the other side.

Transfer the pan to the oven and continue cooking for 5-10 minutes until the rostis are cooked through.

Meanwhile, heat an ovenproof frying pan until medium hot, add the duck, skin side down, and cook for 2-3 minutes over a medium heat to render the fat away. Transfer to the oven and cook for 4-5 minutes.

Remove the duck from the oven and set aside to rest for 4-5 minutes.

Heat another frying pan until hot, add half the butter and shallots and cook gently for a couple of minutes until the shallots have just softened.

Add the Madeira and bring to the boil, then cook until the volume of the liquid is reduced by half. Add the cherries and chicken stock and simmer for five minutes until the sauce has thickened and the cherries are tender.

Whisk in the redcurrant jelly then season with salt and freshly ground black pepper.

Heat a large pan until hot, add the remaining butter and spinach and cook for 1-2 minutes until the spinach is wilted. Season with the nutmeg, salt and freshly ground black pepper.

To serve, place the rostis onto the serving plates and top each with a little spinach. Carve the duck breast diagonally into slices, place on top of the spinach and spoon over the cherry sauce.
This recipe is from...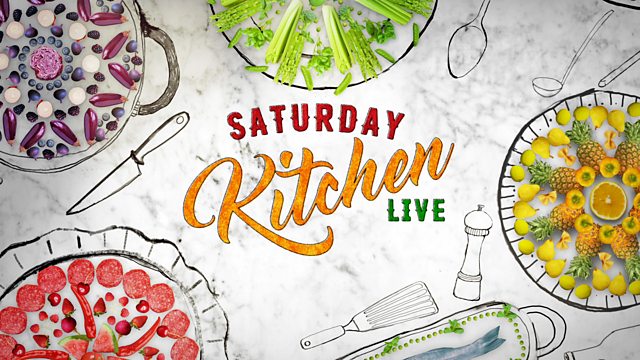 Saturday Kitchen
07/01/2012
Recipes from this episode