Roasted Jerusalem artichokes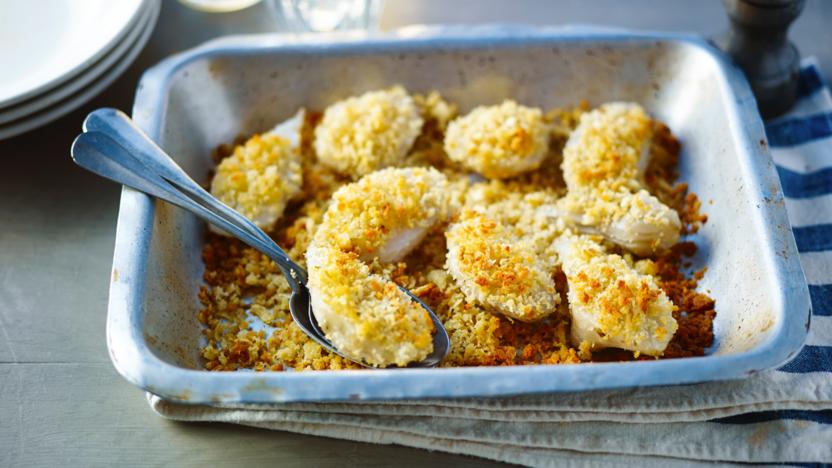 Jerusalem artichokes are a delicious part of the winter vegetable family and make a great alternative to roast parsnips.
Method
Boil the peeled Jerusalem artichokes in boiling salted water for 15 minutes until tender. Drain well.

Preheat the oven to 200C/390F/Gas 6.

Melt the butter in a frying pan and fry the breadcrumbs until crisp and lightly browned. Place the cooked artichokes in an oven dish and cover with the breadcrumbs.

Roast for 20 minutes, then serve straightaway.
Related Recipes
See more roasted vegetables recipes (29)